We're inching closer and closer to training camp and the season kicks off against the Seattle Seahawks at Mercedes-Benz Stadium in just … 62 days from today. There are still a ton of questions and issues to be worked out between the league and the NFLPA, but it appears the season will go on as planned. In the meantime, you've got plenty of questions. So, let's get to them now. Just remember that all opinions here are mine unless noted otherwise.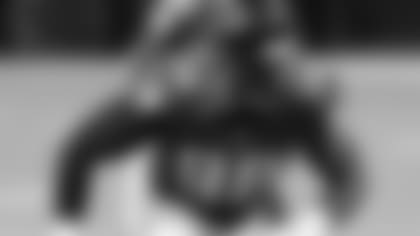 David from Kula, HI
Hey Beek! I'm wondering if Dante Fowler does perform well, who do you see benefiting that the most? I mean, Calvin Ridley is better because Julio Jones gets a lot of attention. And do you see Deadrin Senat getting a bigger role? Mahalos!
Matt: When pass rushers can get to the quarterback on a consistent basis (that's how I read "performing well") and can wreak some havoc in the pocket – disrupting timing, moving the quarterback, hitting the quarterback, knocking the ball loose, sacking the quarterback – every single player on that unit benefits. Even the Falcons offense will benefit (better field position, playing with a lead, more offensive series, etc.). More specifically, though, I think the defensive line will benefit immediately – guys like Takk McKinley, Grady Jarrett, Marlon Davidson, Tyeler Davison, Steven Means. If Fowler can be dominant, he will command more attention and the other players up from better take advantage of that. If they cannot, they need to get someone else in there. As far as Deadrin Senat goes, no, I do not see him getting an expanded role at this time. Could that change? Absolutely, but that will be up to Senat and how he performs in training camp and during the preseason, if there is one.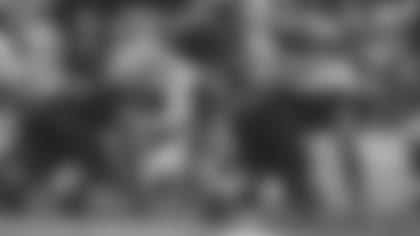 Johnnie from Clarks Summit, PA
What up, BEEK?I hope all is well with you and your family. Can I be the first to say we need to slam the brakes on all this Raheem Mostert to Atlanta talk? We don't need a RB. What we need is better O-line play and a couple veteran signings on our defense. I believe our offense will be fine. It's our defense that has been our undoing. Thanks for all you do and GO FALCONS!
Matt: Wow. Not just a "tap the brakes" but a "SLAM the brakes" this morning from Johnnie up in Pennsylvania. And you know what I say to that? Amen, brother. You're totally on point. Football teams are built up the middle, folks, and if you're winning in the trenches, you aren't winning period. I don't care if Julio Jones is paired up with Jerry Rice and Tony Gonzalez comes back out of retirement or if Barry Sanders is lined up behind Matt Ryan in the backfield; the offense cannot run consistently if the quarterback is on his backside or the running back have no place to run, except for a loss. The Falcons must protect Matt Ryan better. They surrendered 50 sacks last season and 42 in 2018. That's not great, Bob. The key to success this season will be that offensive line and whether they can turn things around and let those skill position guys go do some damage.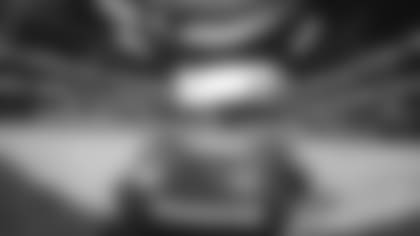 Richard from Newnan, GA
Hey Beek, I have tried to remain optimistic about the 2020 season, but I have to admit my excitement for our Falcons is being tempered as the hopes of even having a season at all begin to dim amidst the pandemic. An empty stadium is just, well, it's just not football. I mean players can't play wearing masks, you can't social distance and block a corner blitz. At my age, football is the one thing left I really enjoy. I have all my life, but no cheerleaders AND politics? What are they doing? And more importantly, what are they going to do? At this point, I don't think we will ever see football again. "WE MUST SEE TODD GURLEY AND DONTA FOWLER IN THE RED AND BACK"!! Some way, somehow.
Matt: Hey, Richard. All I can tell you is that we – and I mean everyone in this country and, really, on this planet – need to get this right. We can (and must) take all the right precautions and get this virus under control because if we don't, more lives will be lost. And that's way worse than not seeing any football. I lost my father on May 28 to COVID-19. He was a big New York Giants fan and, really, just loved the game. This is bigger than football right now. And if we do the right things, we'll get the game and hopefully our way of life back to what it once was (or close to it). If we don't, then we risk losing a whole lot more. Let's flatten that curve (again), get a handle on this and play some football. And, yes, see Todd Gurley and Dante Fowler in those new uniforms.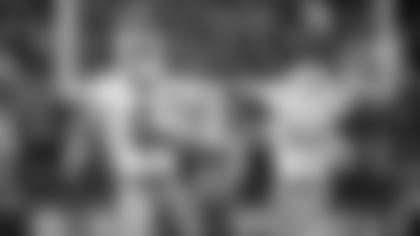 Jared from Phoenix, AZ
My man, Beek!!! Feel like we are almost best friends at this point, lol. But I appreciate all your knowledge and insight man! Just wanted to let you know 247Sports did an article about A.J. Terrell and his role coming up and it had your response to me in SFTB quoted in the article!! Thought it was pretty cool to see that come full circle! Think we make a pretty good team. I'll be writing in again soon. P.S., My brother and I argue but don't fight. I agree that family is everything!!
Matt: It's always good to see other outlets doing their homework and, of course, checking out Straight for the Beek. And since people continue to ask about A.J. Terrell and his role in 2020, I'll reiterate what I told you on July 10, Jared. When you draft a player in the top half (of the first round (No. 16 overall pick), you're expecting that player to come in and make an immediate impact, meaning to start. What you don't want is to have that player standing on the sidelines watching when the season kicks off. The Falcons drafted A.J. Terrell to come in and start. The hope is Terrell comes in and solidifies that one corner spot and turns into a longtime starter. Will he be given that job right off the bat? No, he'll have to earn it.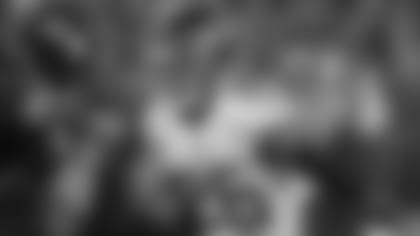 Levi from Frederick, MD
What do you think about picking up Logan Ryan to help our cornerbacks learn stuff from him? So he will back-up our secondary. GO FALCONS.
Matt: I'm not sure what you mean by the last part there, about being a backup. Because that's not going to happen. I've been asked about Logan Ryan quite a bit. I said it once here and I'll say it again: It's time to tap the brakes on the Logan Ryan talk. I just don't see the Falcons signing a cornerback who is reportedly seeking a deal worth $10 million. If the Falcons sign a veteran cornerback, I think they'll be looking for more of a low risk/high reward type of situation. Maybe a player who is coming off an injury who is willing play for an incentive-laden deal that could pay big dividends down the road, similar to what Todd Gurley is doing in 2020. But I'm pretty sure it won't be Logan Ryan. If I end up being wrong on this one, trust me, I'll gladly take the "L." MAILBAG
Do you have a question about the Falcons that you want answered? Ask a question here and it could be posted on AtlantaFalcons.com.
Go ahead, ask the Beek
Do you have a question about the Atlanta Falcons (or anything football-related) you'd like to ask Matt Tabeek? If so, hit the link. Please remember to include your home state (or country if you live outside the U.S.). Thanks for reading SFTB!