There are no new uniforms to unveil, no big free agent signings to announce, no prospects to draft or schedules to release this week and … well, it definitely is starting to feel like the offseason. And that got me thinking about stories and the SFTB Question of the Day:
I think I know where most of you will land on the poll question above, but it's still worth asking. As for now, a lot of you have questions about free agents, possible moves and how the Falcons roster will come together between now and the start of camp. So let's get to them now. Just remember that all opinions here are mine unless noted otherwise.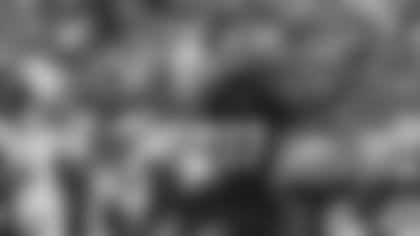 Nicholas from Bristol, UK
Hi, I was reading your thoughts on adding veteran help at CB. What would you think of Trumaine Johnson or Aqib Talib on a one-year prove-it deal? Is it a case where name value and price tag outweigh any on field value? I think Dan Quinn and the leadership already in the locker room could keep these two in check. Or would you go with lower profile guys like Dre Kirkpatrick or Brandon Carr?
Matt: To be really honest with you, the one name of the four you mentioned above that intrigues me the most is Dre Kirkpatrick. I just think adding some veteran leadership, experience and depth would be a good thing for this current Falcons secondary. Finding the right guy who still has something in the tank, something to prove, has the right attitude and comes at the price is the challenge. The last thing this team needs, however, is drama, distractions or to spend money on a mistake waiting to happen.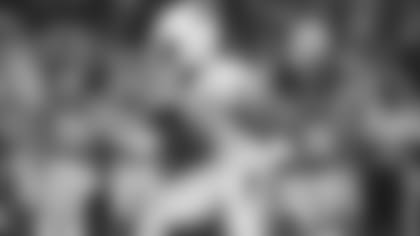 Kish from Atlanta, GA
Really enjoy reading your work Beek! I'm not sure if you answered this question but what are your thoughts on the Falcons linebackers? A profound lack of depth seems to be overlooked. They only have two starters in Foye Oluokun and Deion Jones. I'm very surprised the Falcons haven't done more to improve that area. You can't expect Oluokun and Jones to play every snap in every game. If one of those guys gets hurt, the Falcons will be in big trouble defensively. Why isn't there more concern about the lack of quality depth at that position? Thanks for taking my question.
Matt: Hey, Kish. As of right now, the Falcons have seven linebackers listed on their roster. There are two returning starters from last season – Deion Jones and Foyesade Oluokun, as you noted. In free agency, the added Edmond Robinson and LaRoy Reynolds. They drafted Mykal Walker out of Fresno State in April. And right after the draft, the Falcons acquired linebackers Ray Wilborn and Jordan Williams when they signed 20 undrafted college free agents. Will they bring in more linebackers at some point? I wouldn't be surprised at all, especially once training camp begins and teams get into the preseason schedule. There are always some very good players who end up becoming free due to roster moves and cap decisions.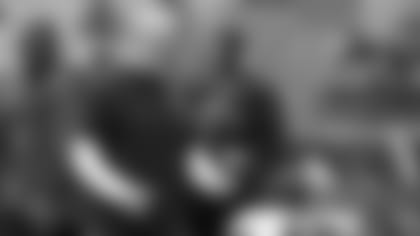 Anthony from Maryland
Hey Beek, Anthony Rice here. This is my first time. I'm a huge Falcons fan. We ended the season on a good note, and I think we can pick up where we left off starting with how the defense played and the offense started to progress. So you think we can go all the way if everybody stay healthy? And for what we got in the offseason to the draft, a lot of my friends don't think we will, but I keep telling them we won those second half season games without some key players on offense and defense. So what are your thoughts!
Matt: Hey, Anthony! I think watching that 2019 team keep fighting and scrapping, even when they were 1-7 at one point, was one of the more impressive turnarounds I've seen. And I give a ton of credit to Dan Quinn and the coaching staff for keeping that team together and focused as they went on the road to knock off New Orleans, Carolina and San Francisco. But that was last year and, as we all know, rosters and coaching staffs change in the offseason. The bigger question now is, did the Falcons get better and is the chemistry right? Looking good on paper doesn't always translate to good football teams on the field. But as of right now, you have to feel really good about how that team finished and the offseason the Falcons have put together so far. Now we just need to kick this pandemic's butt and get back to some normalcy – and football.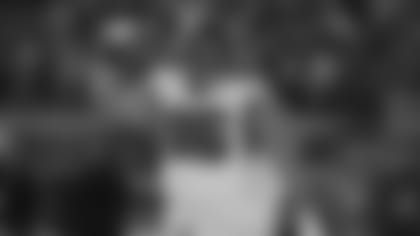 Todd from Stone Mountain, GA
Hello. Do that we need to pick up a bigger nose tackle since we run 3-4 under anyway and maybe cause some double teams and free up Grady Jarrett because Brady and Brees don't like pressure up the middle. Thanks.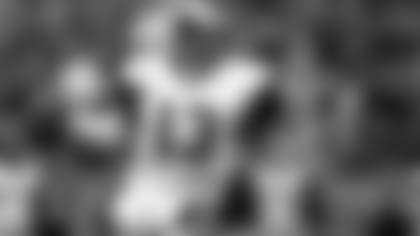 Vivian from Grayson, GA
I don't get it! Why do we hire players other teams let go? Please explain the logic.
Matt: Hi, Vivian – always great to hear from you, by the way. To answer your question, that's how it works. When players are let go for various reasons (they may have drafted at player at his position, salary cap reasons, roster numbers, injuries, etc.), they either sign with another team, get a tryout somewhere else, or they hang up the cleats and call it a career. Sometimes some very good players end up becoming free agents because of those aforementioned reasons – and that works out for some players because while one team decided to part ways with them, they're in demand for teams in need of his services (which can drive up the price). Sometimes teams really luck out. Look at the St. Louis Rams when they signed Kurt Warner. That worked out OK for them.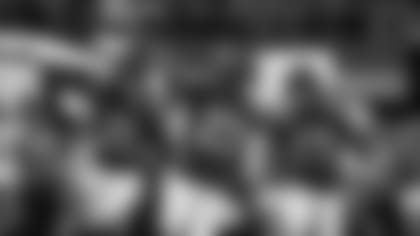 Xavier from Hutchinson, KS
Atlanta fan out here in Kansas. Who do you think is the heir apparent for Todd Gurley? He's on a one-year deal, and I'm unsure he will be someone that gets a deal over three years in 2021. I like Ito Smith, but injuries are a concern. Do you believe he will be the one to takeover, or will we look elsewhere after this upcoming season?
Matt: You're right, Todd Gurley is playing on a one-year deal at the moment. And that could work out well for both sides in the long run. I would not have been surprised at all if the Falcons had drafted a running back in April, Xavier. In fact, part of me was expecting it. Cody Chaffins from FOX 5 in Atlanta asked me about it before the draft and this is what I said back on April 17:
There are a number of scenarios that will play out here in 2020. Maybe Todd Gurley has a sensational season and the Falcons sign him to a long-term deal. That would be nice to see. Maybe Brian Hill, Ito Smith or Qadree Ollison has a breakout season and one of them becomes the lead back moving forward. Count me in as a big Brian Hill fan, by the way. If none of those play out, then the Falcons will likely draft a running back next April or sign one (or two) in free agency during the next offseason. And as I've noted repeatedly (above and multiple times in SFTB), don't discount the Falcons adding players once training camp and the preseason begins. There will be some talented players hitting the streets and that's always something to keep an eye on, especially if the team believes it can upgrade the talent level at that position. MAILBAG
Do you have a question about the Falcons that you want answered? Ask a question here and it could be posted on AtlantaFalcons.com.
Go ahead, ask the Beek
Do you have a question about the Atlanta Falcons (or anything football-related) you'd like to ask Matt Tabeek? If so, hit the link. Please remember to include your home state (or country if you live outside the U.S.). Thanks for reading SFTB!