Welcome to Straight from the Beek – and to Victory Monday. The Falcons did what they had to do Sunday night against the Eagles and pulled out a hard-fought 24-20 win in prime time. There was some good, bad and ugly – but all that matters is that the Dirty Birds walked away with a win. As always, you've got plenty of questions, so let's get to them now. Just remember that all opinions here are mine unless otherwise noted.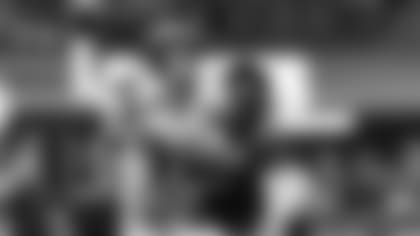 Jerry from Statesboro, GA
Beek I was really proud of our defense, especially the defensive line and secondary. The 2018 Falcons probably lose that game. Matty Ice played well at times, but I can't defend the interceptions because they were his fault this time. However, in the postgame interviews I can see the weight of the world lifted off each player's shoulders. The defense did look like a top-10 defense. Your thoughts?
Matt: Jerry, I thought the defense came out with a lot of intensity. They were physical, hard-hitting and forced turnovers. They were what we expected to see from a Dan Quinn defense – relentless and nasty. If they continue to play like that and remain healthy, I think they could very well end up being a top-10 unit. But there are still 14 games to go, Jerry. I do think if Nelson Agholor makes that catch down the left sideline and scores in the final minutes, no one would be talking about the defense quite like they are today. They stiffened up what they needed to and made plays; there were a lot of good things to build on, Jerry.
Zh'vae from Ashburn, VA
Beeeeek!!!! Long time, no see, man. Right to it, though. I'm gonna admit here that this may not have been Matt Ryan's best game ever, but after that game, people can absolutely shut up about him not being a finisher or making the final play. I mean, sure, people may be able to say that that was all Julio Jones, and who am I to go against that? But hey, as everyone says, somebody has to give him the ball.
Matt: Hey there, Zh'vae. The Eagles certainly brought oodles of pressure at Matt Ryan and, at times, it worked. Ryan ended up throwing three interceptions because of it. But the one thing he did do is stand in the pocket and continue to throw strikes. And none were as big as that fourth-and-3 pass to Julio Jones out in the left flat with the game on the line. Yes, Ryan has tossed five picks in two games, but I'm not concerned about it. It was one of those games and both quarterbacks were under duress for much of the night.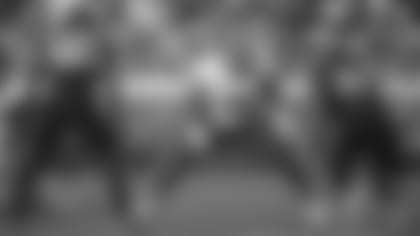 Jay from Gainesville, GA
With offensive line injuries mounting, do you think the Falcons could talk to Washington about Trent Williams? Maybe give them a couple of late-round picks for him. Pull a New England move.
Matt: Unfortunately, it doesn't work that way, Jay. The Redskins are reportedly asking for a first-round pick for Trent Williams. And they should; he's a very good left tackle – and they are hard to find. I don't think they'd take a couple of late-round picks. Also … the Falcons don't need a left tackle – they have Jake Matthews, who was named to the Pro Bowl last year.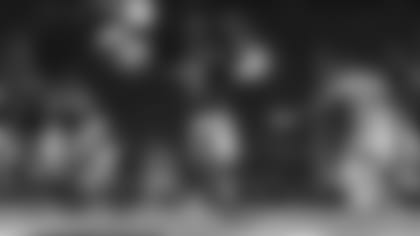 Michael from Savannah, GA
We came out with a win against the Eagles, which is great. But how do we get the run game started and the offensive line adjusted? There is still no time in the pocket and Matt Ryan is making bad decisions 'cause he knows he needs to get rid of the ball. How do we overcome this? Also, penalties … penalties … penalties.
Matt: Let's give credit where credit is due first. The Vikings and Eagles have two of the better defensive fronts in the league. The Eagles brought a ton of pressure at Matt Ryan all night long. He was knocked off balance, had to throw on the run and on some of those throws, his arm was hit. Yet he managed to hang in there and deliver some nice passes, including the game-winner to Julio Jones on a fourth-and-3 play. It isn't always pretty though, but that's just how it goes some days. I'm with you on the penalties, though. Ten is too many. The Falcons had nine in Week 1, too. And, if you recall, the penalties were an issue during the preseason games as well. They need to get cleaned up.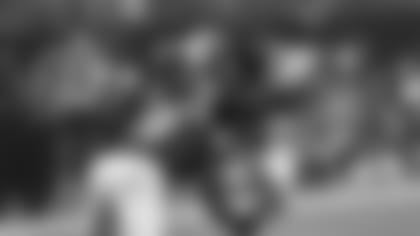 Doug from Ridgefield, CT
Great win for us Beek. The team looked really strong overall. The one thing I've noticed from the past couple of weeks is some rare carelessness from Matty. Any thoughts on why he's making decisions with the ball that he has typically avoided his entire career?
Matt: Matt Ryan only tossed seven interceptions in 2018; he has five already after two games this year. I'm not concerned about Ryan, though. Not yet anyway. He was sacked four times against the Vikings and under constant duress against the Eagles. As I've said repeatedly today – those are two pretty good defensive fronts. Will more teams continue to bring pressure? I'd expect them to, but that's where the Falcons have to make teams pay for their aggressiveness. Easier said than done; and this offensive line is still a work in progress.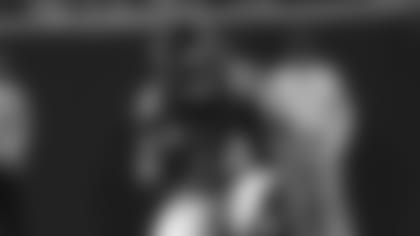 Aaron from Leitchfield, KY
Hey Beek! Really fun and exciting game to watch last night, especially coming off last week's performance. We saw some of that nastiness Dan Quinn wanted. My question is in regard to our run game. Is there a reason that we're not dressing at least one of our big backs? I'm hoping the run game gets going soon, but I'd just love to see one of our bruisers out there on short-yardage scenarios. Rise Up!
Matt: One more time: for the second straight game the Falcons have faced one of the better defensive fronts in the league. The Vikings were fourth in total yards per game and ninth in scoring defense in 2018. The Eagles were seventh against the run and 12th in scoring defense last year. Both units have a lot of the same personnel and are very good. Give credit where credit is due. Devonta Freeman has missed 16 games the last two seasons, too. He's still working his way back, but I think he looked good at times – especially early on against the Eagles when he had little space to operate. The final numbers don't reflect an exceptional night, but I'm not concerned about it. Part of the problem is that the Eagles were bringing tons of pressure throughout the night and there just wasn't a ton of room to run. I'm not worried about the Falcons run game, but I do think they need to get it on track soon. MAILBAG
Do you have a question about the Falcons that you want answered? Ask a question here and it could be posted on AtlantaFalcons.com.
Do you have a question about the Atlanta Falcons (or anything football-related) you'd like to ask Matthew Tabeek? If so, submit it here. Please remember to include your home state (or country if you live outside the U.S.). Thanks for reading SFTB!