Alright, Falcons fans. The Titans are coming to town and both teams are looking to even their records at 2-2. It's not a must-win for either team, but it's a relatively big game. No one wants to start off the season with a 1-3 mark. In the meantime, you've got plenty of questions, so let's get right to them now. Just remember that all opinions here are mine unless otherwise noted.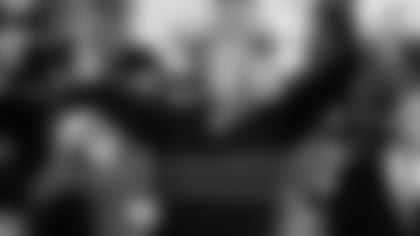 Luis from Garden Grove, CA
Hey Beek. Love the column! I'm born and raised in Atlanta but cheering them on from the West Coast now. This team is far way too talented to have the record they have right now. I love Dan Quinn, but don't you think he's a little soft sometimes? I get he's the head coach and a team's failures should fall on him, but I feel like he should have some more grit and get his players to be more disciplined.
Matt: I grew up in New York and I should add that I'm a big Bill Parcells fan, Luis. Parcells used to say that when adversity hits, it gives everyone in the organization a built-in excuse. But coaches are charged with winning games. You find out a lot about teams and the people on them when adversity hits. We're going to find out a lot about these players and coaches in the coming weeks. And, no, I don't think Dan Quinn is soft.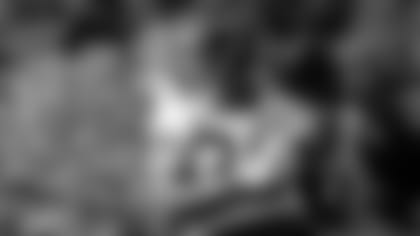 Roland from Bratislava, Slovakia
Hello Beek. When will Qadree Ollison get more touches? I think he can help in short situations. Dude is a beast.
Matt: It remains to be seen if Qadree Oillison will be among the active players for Sunday's game against the Titans, Roland. Running backs Ito Smith and Kenjon Barner suffered concussions last week. Smith was upgraded to limited on Thursday after sitting out of Wednesday's practice while Barner did not participate on Thursday. Another name to keep an eye on if Smith doesn't play is Brian Hill. Stay tuned.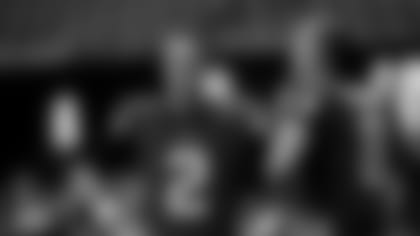 Kimberly from Warner Robins, GA
Hey Matt. I read your comments to questions about Danny Etling. I'm surprised to hear that you don't think Danny can take this team to the Super Bowl. If we only use Danny to prepare our defense for mobile QBs, I think we are underutilizing him. Dabo Sweeney made a hard decision to give a true freshman the start over a "proven QB." We see where that got Clemson ... a championship! RISE UP!!!
Matt: Oh my. Folks, Matt Ryan is the undisputed starting quarterback for this team and there is no debating it. He's the best quarterback this franchise has ever had and there's no debating that one, either. Ryan is also coming off one of his best seasons statistically and is still playing at a high level. The guy throws a few picks and you're ready to toss him to the scrap heap and start touting the practice squad quarterback as the next great hope for this franchise? Wow. For the record, if you go back and read what I actually wrote, I said that Danny Etling isn't going to lead the Falcons to a Super Bowl in 2019. And for what it's worth, this isn't the ACC or the SEC (where Eltling played), Kimberly. It's the NFL. There's a huge difference.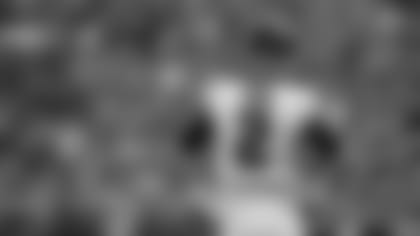 Michael from Schenectady, NY
Nice, a couple of people who haven't been drinking the Kool-Aid and can see the king has no clothes on. Padding his Stats is a better name than Melting Ice. Poster boy served his purpose and made the transition from Michael Vick. Now it's time to win some games. Dump the salary, trade for some picks and let Matt Schaub play while Danny Etling learns and is ready. Other teams' backups are better.
Matt: Oh boy, here we go. Did you even watch the second half of the Colts game, Michael? I'm guessing you didn't, or you've just tossed logic out the window. It's pretty clear you're just trying to poke the bear with silly comments … and it's not working. A lot of us will be watching to see if you'll still be writing in as the season progresses.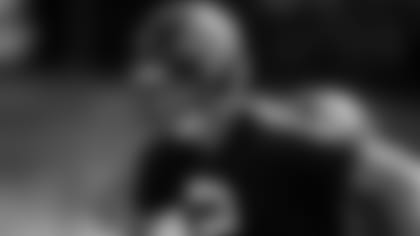 Chuck from Lafayette, GA
Hey, Beek. Fist time writing in, longtime reader, and lifelong Dirty Bird. I usually keep my opinions to myself but after reading the thoughts of these delusional bandwagoners, I can't. Number 2 is the best quarterback that has ever put the Falcons uniform on, proofs in the pudding. It's sad to think these people call themselves Falcon fans. Beek, one question WHAT DO FALCONS DO?????
Matt: They rise up, my friend. Thanks for writing in and for restoring my faith in Falcons fans this morning.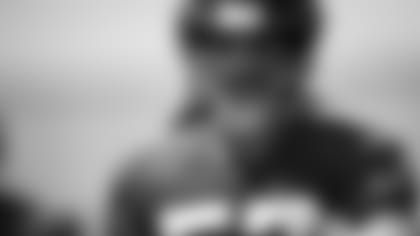 Harry from Atlanta, GA
THANK YOU, FALCONS. I LIKE AUSTIN LARKIN!! Glad he is back. Next step is to get him on the 53.
Matt: I agree with you, Harry. I thought Austin Larkin played really well during the preseason.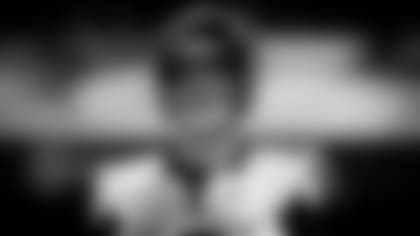 Alan from Tallahassee, FL
My question is, how do you put up with some of these idiots that write in? Yeah, Matt has made some mistakes. New coordinator takes time. If you look at history when there a change, he struggles that year and lights it up the next. Chill.
Matt: Ha! Well, the questions – good, bad or insane – are what keeps Straight from the Beek going, Alan. I've said from the very beginning that this space is for you, the fans. I do agree with you – a lot of fans don't pay attention or lack perspective. I try to help where I can, but sometimes all it takes is a hot take on TV or on Twitter and they start spouting off. Sometimes it's comical, sometimes it's ridiculous. I think Matt Ryan will be just fine … and I expect the Danny Etling emails and questions to die down as well.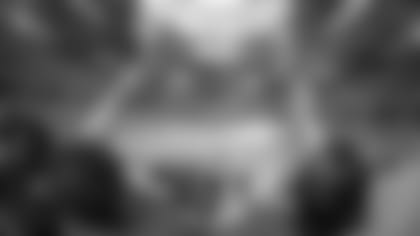 Jon from Winder, GA
Am I the only one who hates the "IT'S THIRD DOWN!!!" announcement every time at home games? He even does it when every true football fan knows the other team is going to go for it on fourth down. It's always annoying, but especially then. Want to improve the fan experience? Fire that guy!
Matt: Wow, that's a bit harsh, Jon. Look, all I'll say on the matter is that I only get excited over first downs when the team I'm rooting for is on offense. Let's move the chains and move on. MAILBAG
Do you have a question about the Falcons that you want answered? Ask a question here and it could be posted on AtlantaFalcons.com.
Do you have a question about the Atlanta Falcons (or anything football-related) you'd like to ask Matthew Tabeek? If so, submit it here. Please remember to include your home state (or country if you live outside the U.S.). Thanks for reading SFTB!