Welcome to Straight from the Beek! The Falcons (0-1) are looking to rebound from a not-so-pleasant trip to Minneapolis and will host the Eagles (1-0) in prime time on "Sunday Night Football." In the meantime, my inbox has been flooded with plenty of emails from you, Falcons fans. So, let's get to them now – and let's hope that the questions (and topics) are much different come Monday morning. Just remember that all opinions here are mine unless otherwise noted.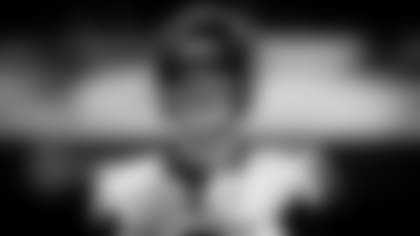 Terry from Conyers, GA
Hello, I know the loss to the Vikings was terrible, but it's one game. Half the teams in the NFL lose every week. So do we fire all the coaches and replace every starting QB each week after a loss? I've never seen people react so negatively to one loss. Let's pump the brakes and hold on and see how the season progress. They looked terrible the first game in 2016 and almost won the Super Bowl.
Matt: Well said. Terry, and I've said it countless times already this week. Right now all that matters is Sunday's night's game against the Eagles. It's time for the Falcons fans to do their part and show up.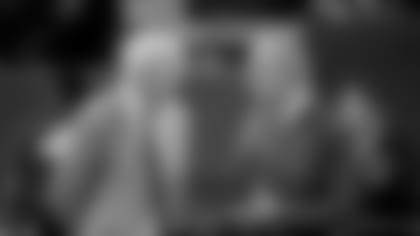 Will from Washington, DC
If this year's team continues to not impress, do you believe there is a "blow up" option for Arthur Blank or Thomas Dimitroff? I hate to be the cynical fan, but at what point does team leadership scrap the current plan, sell major assets, and plan for the future?
Matt: No one is thinking about blowing anything up around these parts, Will. The expectations are the same: to win the division and make a postseason push. Nothing has changed that. The Falcons have secured several core players with long-term contracts and they believe in their plan. One game really has you thinking about worst-case scenarios?
Ron from Singer Island, FL
Hey Beek, who is a bigger homer and brown-noser, you or Dave Spadaro?
Matt: Haha, it's clearly Philly week. A little shot … I like it, and it's about time we had some feisty emails. Well, I can say with confidence that both of us have fantastic haircuts, Ron. Look, Dave is a good dude and does his job well. As far as your question goes, I can't speak for Dave, but I'm hardly a brown-noser. I try to call it as I see it. I do get accused of being a homer sometimes here in this space, however, especially when I refuse to overreact and hit the panic button after just one game (like a lot of readers who've written me the last few days). I stick to the facts and generally attack poor logic. I will say this, though … life is better around these parts when the Falcons win and red Kool-Aid is way better than green. Thanks for making me laugh this morning, Ron.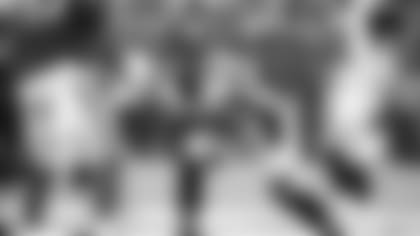 Arthur from Atlanta, GA
What is wrong with the offensive line and why do we still have Jake Mathews on it?
Matt: The only thing wrong with the offensive line is that rookie first-round draft pick Chris Lindstrom is out indefinitely with fractured foot and it had a less-than-stellar day against a very good Vikings defensive front (giving up four sacks). That's why they went out and signed guys like James Carpenter and Jamon Brown on the first day of free agency – for depth and situations just like this. The four sacks weren't pretty but they'll regroup and get it fixed. Why do the Falcons still have Jake Matthews? You mean Jake Matthews, the Pro Bowler from a year ago? That guy, the Pro Bowl left tackle? Just making sure we're talking about the same person.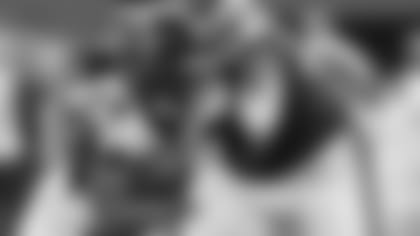 Trinison from Stone Mountain, GA
Well you never responded to my questions, but I just don't understand how none of the reporters asked why they made Brian Hill and Qadree Olsen inactive for the Vikings game, nor would y'all even be interested in asking if they would be active for the Eagles game. These are two huge potential impact players that the Falcons seem to be overlooking in some way. If we keep them, use them.
Matt: What makes you think that Brian Hill or Qadree Ollison would've been more productive against the Vikings than Devonta Freeman or Ito Smith? Is that what you're really saying? And not to overstate the obvious here, Trinison, but when you're down by four touchdowns and have Julio Jones, Calvin Ridley and Mohamed Sanu, you're probably looking their way to pick up chunk yards and move the ball quickly. Unfortunately, not a whole lot went the Falcons' way last Sunday.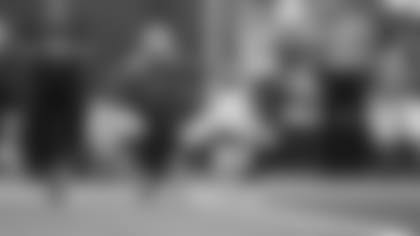 Gary from Virginia Beach, VA
Matt, let's do a quick recap of last week, as I see nothing but upside. The offensive line takes time to gel with the new additions and it will. A blocked punt that won't reoccur. An interception in the end zone and a fumble in the red zone easily could have resulted in two more touchdowns and, voila, we have a tied game. As they say, you never want to peak too early and I think we have that one nailed down.
Matt: Be careful, Gary. Some readers here might accuse you of drinking too much red Kool-Aid with that kind of talk. But in all seriousness, you're right – turnovers change everything. They're momentum changers. They shorten fields. They put more pressure on your defense. In short, they're back-breakers. And when hand the ball back over three times, well, that's really tough to overcome. Throw in a blocked punt and it's like an avalanche. Despite it all, the Falcons still had opportunities to get back into that Vikings game. Regardless, it's time to move on and learn from the miscues. If they don't, the Eagles will make them pay again. And no one wants to start the season 0-2. MAILBAG
Do you have a question about the Falcons that you want answered? Ask a question here and it could be posted on AtlantaFalcons.com.
Do you have a question about the Atlanta Falcons (or anything football-related) you'd like to ask Matthew Tabeek? If so, submit it here. Please remember to include your home state (or country if you live outside the U.S.). Thanks for reading SFTB!