Vacation is never long enough, even during a global pandemic, but it is good to be back for the start of training camp. Football is just around the corner, folks. The regular season kicks off in 48 days with a home game against the Seahawks and, in the meantime, you've got plenty of questions. So, let's get to them now. Just remember that all opinions here are mine unless noted otherwise.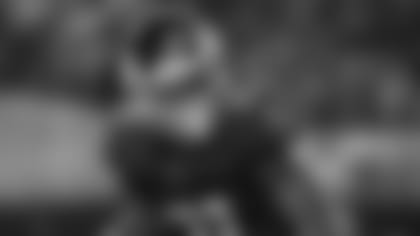 Keith from Douglasville, GA
Will the offense put up GREAT numbers or just enough to make it through?? Will the line be the key to the running game??
Matt: The only numbers that matter are the ones in the win-loss column, Keith. If you want to focus on one stat, that's it. Wins are great numbers. If the Falcons' passing numbers end up being lower than last season's final numbers (because they're not in as many third-and-long situations and they're running the ball more efficiently) but they're more balanced and scoring more points, that's a good thing. The numbers I care about are the ones on the scoreboard – and I don't care where they come from, as long as they're coming. Offense, defense, special teams. Doesn't matter. To answer your second question, yes. The offensive line will be key to the running game, protecting Matt Ryan and giving him time in the pocket to find those weapons downfield. Remember, it's all about the wins.
Larry from Griffin, GA
No question this time, Beek. Just want to thank you for listing Kroy Biermann on your all-decade all-cut team. I spent 15 years in Montana prior to Georgia and covered University of Montana football, so I always rooted for Kroy. I think he unfairly became a punching bag for the fans late in his career because of the Falcons' woeful pass rush but his production as a fifth-round pick was outstanding.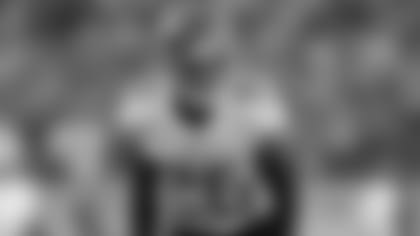 Kevin from Roswell, GA
Good morning, Beek. As training camp is about to start, I'm curious about last-minute signings: How likely is it that Falcons' fans WILL see a veteran cornerback, and/or a veteran defensive lineman signed soon, whether it be at any of the various stages of training camp? I recall how much this topic has been discussed here: without giving anything away, I want to know – now that we know July 28 is the training camp opening date established – what is already in the works, as far as other veteran free-agent signings are concerned. I'd love it if the Falcons were in the running for Yannick Ngakoue, Logan Ryan, et. al.
Matt: The Falcons' roster appears to be set for the start of camp. Are there any imminent moves about to be made (aside from roster cutdowns)? Not that I'm aware of and, besides, they wouldn't share that with me until a move is officially agreed upon or done. That said, Kevin, there are three factors that could change that. If a player get injured, if a player is really struggling performance-wise and/or a player becomes valuable that would immediately upgrade the Falcons' roster or specific position group. There's some key variable with that latter point, though. Obviously, the player would have to be a fit scheme-wise, chemistry-wise and under the cap. Unless the Falcons were to pull off some sort of blockbuster trade, I'm not expecting any splashy moves at this point, either. Will they sign a veteran cornerback? I have no idea, but I'd love to see it.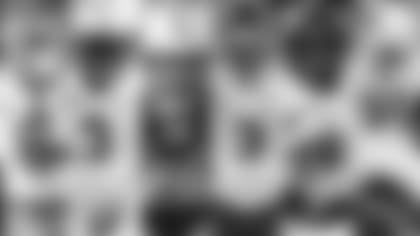 Willis from Decatur, GA
How many of our draft choices are signed?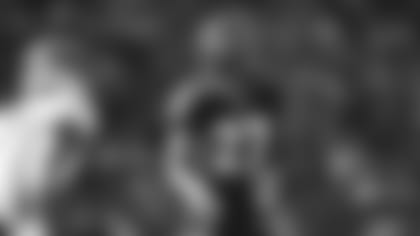 Jesse from Farmerville, LA
Hello Beek, it seems Atlanta is content with this set of corners. I am not; way too much youth. They have talent but not experience. I'm not sold on Oliver, either. Do you think we will sign a veteran CB? To me that is our weak spot.
Matt: This group is young, talented and, well, unproven. At the end of the day you've got to trust the coaches as well as general manager Thomas Dimitroff – they see these guys in meetings, workouts, practice and in the games much more than we do. And let's face it, no one thinks about it more than they do. The coaches know at the end of the day it's about winning and they're going to go with the players who give this team the best chance to get it done week in and week out. At this point, Jesse, just remain patient and watch how training camp plays out. If you read my comment above (and any of the previous remarks I've made here about certain veteran corners), you know how I feel about it.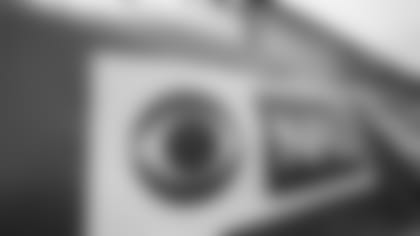 Jim from Roanoke, VA
I know the answer is money but why not after Week 8 give every team the bye at once? That way there would no advantages or disadvantages for anybody. Make sense to me but not the NFL.
Matt: You're mostly right, Jim. Back in the 1960s, the NFL had an odd number of teams for a brief period of time and used bye weeks. It wasn't really a money thing, if you will. Then, in 1990, the NFL lengthened its season to 17 weeks to fit a new television arrangement (and we know how lucrative those TV deals can be). I hear what you're saying, but you've got to admit that the bye weeks can be a godsend for teams at certain times, whether they come early or late in the season. For now, though, they're here and not going away anytime soon. MAILBAG
Do you have a question about the Falcons that you want answered? Ask a question here and it could be posted on AtlantaFalcons.com.