Welcome to Straight from the Beek! Falcons minicamp is underway, and all the big names are in town and on the practice fields. In the meantime, you've got plenty of questions – so let's get right to them. Just remember that all opinions here are mine unless noted otherwise.
Christiano from East Point, GA
What's up, Beek? It's Christiano here. Last time I was here, I posted about Matt's numbers. I was close. I believe I'll be even closer this year, though I'll keep my predictions to myself. I think this is another MVP-like season, if not an MVP season from Matt, but I actually came here to talk about defense. I think this year we go back to being a top-10 overall defense. I like the added size to Vic Beasley, which is way more visible than I thought ... I also like DQ as a play-caller. I love the length at corner and also the added speed. But, call me crazy, I think the biggest addition to our unit is John Cominsky ... reminds me a lot of Jared Allen – might be even faster, if I do recall correctly, than Allen – also slightly quicker and a hell of a lot stronger. I think he's gonna be a very big surprise for the Atlanta Falcons for years to come. Would you agree?
Matt: Oh boy, slow down. Christiano, you're going to have to provide a link (or at least remind up what your predictions were again) because I don't remember what they were. I think it's way, way too early to start projecting when it comes to John Cominsky. All we've seen here are a bunch of guys running around in helmets and shorts – with no contact. Right now all these rookies are doing is learning – learning the scheme, learning new techniques and learning how to be an NFL player. Cominsky might remind you of Jared Allen, but there's no way I'm going to say the rookie is better than Allen in any way, shape or form right now. Allen led the league in sacks twice, was a four-time All-Pro and a five-time Pro Bowler. Allen finished his 12-year career with 136 sacks and 642 tackles. If John Cominsky comes anywhere close to having a career like Allen (or better), Falcons fans should throw a parade. For now, tap the brakes.
Glen from Ellerslie, GA
Why is there not much talk about Atlanta's linebacking corps or lack thereof? I know Deion Jones was hurt most of last year, which should have allowed others to step up. I love our potential, but 47th, 53rd, and 139th in tackles is not where you want your three linebackers to be compared to the rest of the NFL. Give me DJ and someone who can make more than 70 tackles in a season and I'll be a happy man. Am I wrong?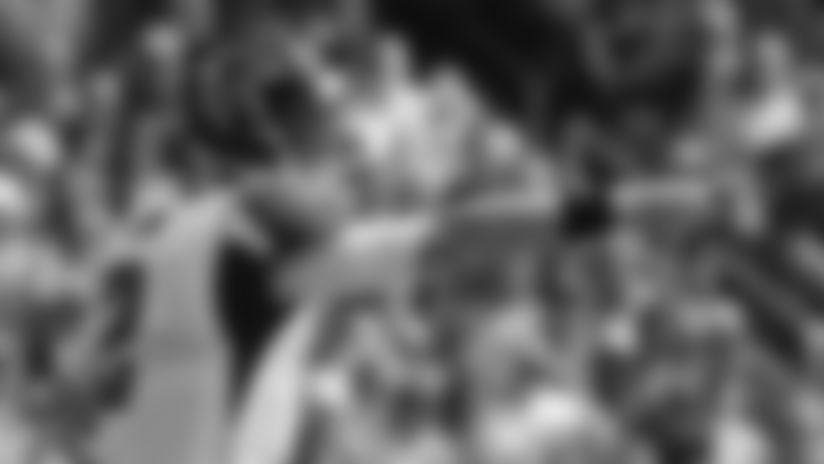 Rick from Lawrenceville, GA
Matt. Enjoying your commentary more than ever as the new season approaches. I have an observation and I'd like to hear your insider comment. Given their past work together, and their prior success, I'm thinking that one of the changes OC Dirk Koetter will bring this season is that Matt Ryan will have a lot more flexibility and play changing control at the line of scrimmage Past familiarity and success leads to trust. Your thoughts, please.
Matt: Here's what I can tell you about that, Rick. I've spoken with Dirk Koetter a couple of times now about working with Matt Ryan and play-calling. Each time Koetter has said that when a quarterback doesn't like something – no matter how much the coaches might (and they can't sell him on it) – they'll scrap it because it's likely to fail if there's no belief it'll succeed. Point is, Ryan has earned their respect and when he really likes (or dislikes) something, they listen to him. Ryan has always had the freedom to change plays at the line of scrimmage, for what it's worth. Remember, personnel packages, available timeouts, play clock, down and distance are all factors Ryan has to consider in a matter of seconds before he chooses to make a change. I'm excited to see how this season unfolds and I think this offense is going to be a dynamic one – once they sort the offensive line starters and if Devonta Freeman plays a full season.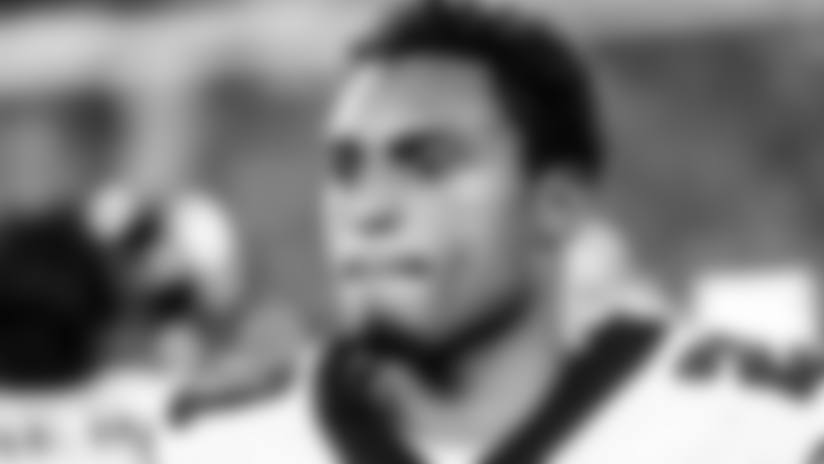 Brian from Davie, FL
Yo, Beek! After Grady Jarrett and Julio Jones receive new contracts, do you think the second cornerback spot will be addressed with a possible future free agent or via trade? What happened to Brent Grimes? Is he still with Tampa Bay? I like Isaiah Oliver, but I am not sold he is ready for anything other than the nickel spot, and Grimes may be old but possibly cheaper due to his age. Besides, I like the idea of Damontae Kazee playing nickel. If Desmond Trufant goes down at any point, I definitely feel Oliver is not ready for that spot and our rookies haven't even put on pads. I hope we go back to moving and shifting LBs and D-line around right before the snap. It seemed to mess with a lot of O-linemen and last we used that style during I believe what was Beasley's breakout season. Thanks again for all the updates!
Matt: Let's see what happens once the pads come on during training camp, but I think Isaiah Oliver is going to surprise a lot of people. A number of players and coaches have already commented on the fact that Oliver looks more comfortable out there in practice, is more vocal and just looks more confident in general. Oliver has the clubs in the bag to succeed; it's just matter of experience and learning how to adapt quickly in certain (game) situations. I'm anxious to see these two rookies, too – Kendall Sheffield and Jordan Miller.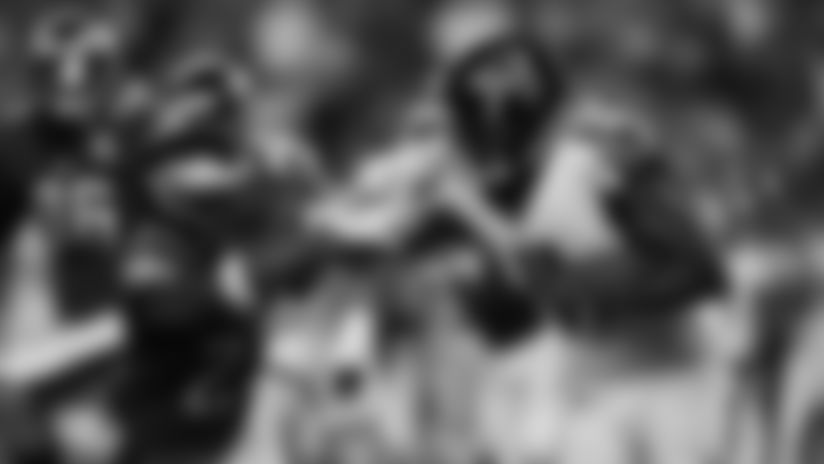 Cliff from Urbana, VA
Thanks for your great columns. I really do enjoy them. Do you think they will get contracts for Grady Jarrett and Julio Jones done soon? And what's up with Julio's weight? That's a big jump from last year. Thank you.
Matt:  Yes, I do think the Falcons will both deals done – for Grady Jarrett and Julio Jones. GM Thomas Dimitroff has said repeatedly that getting those two extensions is a priority this offseason and, so far, all we've heard is that discussion are going well on both fronts. Plus both players were present on the first day of minicamp, which is a positive sign. Remember, both are under contract now. As far as the alleged weight gain question, c'mon Cliff. It was in the Falcoholic – and it was a satire piece. And on that note, I think that's a wrap for today. MAILBAG
Do you have a question about the Falcons that you want answered? Ask a question here and it could be posted on AtlantaFalcons.com.