Alright, Dirty Bird fans. A three-day mandatory minicamp kicks off this week and then the Falcons won't be back here in Flowery Branch until training camp kicks off in July. In the meantime, you've got plenty of questions. So. Let's get right to them. Just remember that all opinions here are mine unless noted otherwise.
Connor from Charlottesville, VA
Hey Beek! I don't know about everyone else, but I am having some withdrawals from football and super excited that practices are ramping up. First question: How big of a step forward do you think we can see from Calvin Ridley this year? I feel like he could take another big step forward this year which would make this already dangerous offense just downright scary in the air. Second: Which rookie do you feel has the best chance to have a big impact on the Falcons this season? Thanks man!
Matt: Oh, I think Calvin Ridley will top his numbers from last season, Connor. And I think this offense will have no problem at all moving the ball through the air in 2019. But, remember, they did last season, too. Julio Jones led the league in receiving yards and Matt Ryan nearly passed for 5,000 yards while tossing 35 touchdown passes and only seven interceptions. I'd be fine with lower numbers from Ridley, Jones and Ryan in 2019 so long as they can run the ball and protect the quarterback (Ryan was sacked 42 times in 2018). Stats don't really matter; wins do. The Falcons must be balanced and must run the football. All the great teams can do it – they impose their will on their opponents when it matters most. I think rookies Chris Lindstrom and Kaleb McGary can have a big say in that, too. Being first-round picks, you'd hope they'd make a big impact – at some point in the season. The more I watch these rookie defensive backs – Kendall Sheffield and Jordan Miller – the more I'm intrigued by their speed and playmaking ability. Let's see what happens once the pads come on, though.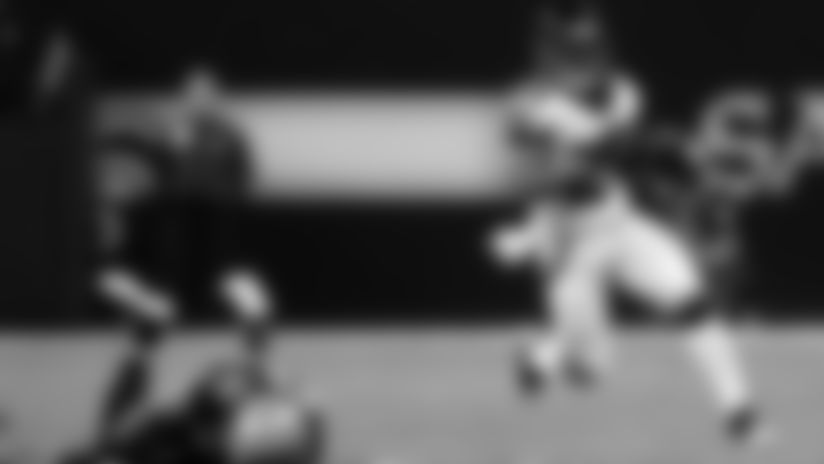 Curtis from Greenacres, FL
I would like to start by saying I enjoy reading your thoughts and input on our awesome Atlanta Falcons football team. I am super-stoked about our offense with the return of Dirk Koetter and Calvin Ridley now has a year under his belt and Devonta Freeman returning. Now for our defense, I am excited about Dan Quinn taking over the defense and with all players that were injured last season returning and the return of Adrian Clayborn on the D-line. I think our defense will be much improved. What is our biggest need now? I would think Atlanta will go after some DBs. What are your thoughts on our needs now on defense? Is CB our biggest need now?
Matt: I'm not concerned at all about the Falcons passing game; Matt Ryan and Co. are as potent as any group in the league right now. And Dirk Koetter knows the personnel well and has a terrific relationship with Ryan – again, all positives. Having Devonta Freeman back and healthy is critical for this team, Curtis. Teams need to be able to run the ball when they need to get the tough yards – to eat the clock, a key first down, punch it in on the goal line late, etc. The great teams – championship teams – have a way of imposing their will on their opponents, especially during crunch time. This team needs to be able to do that. Same goes for the defense. You need guys who are going to whip the guy in front of them and get a key stop when it counts. I think Dan Quinn is all about finding out who those guys are right now. Once they start hitting in training camp, it'll be a lot easier to see who stands out. I need to see these young rookie cornerbacks in pads first, but it would be nice to have another proven veteran in the mix with that group.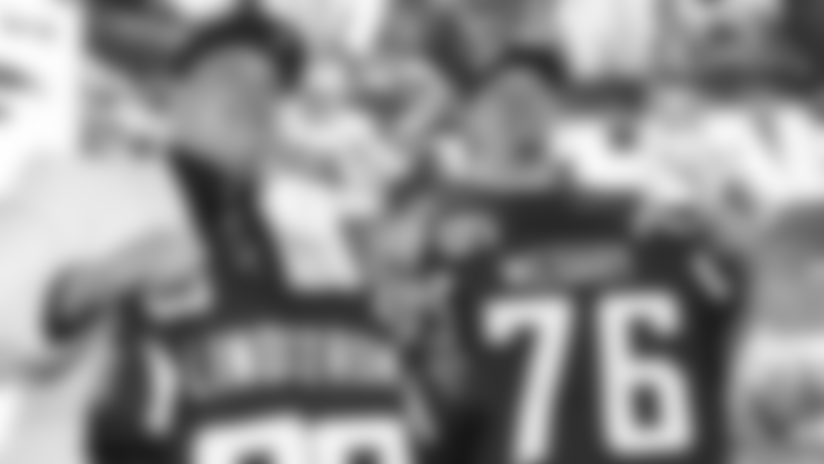 Alfonzo from Phenix City, AL
I'm headed into my 41st year as a Falcons fan. I've been through all the bad coaches, seasons, draft picks and anything else you can think of. I've been ridiculed for years for being a fan but that's my team and I'm not abandoning them. Now that I got that out of the way my question is, do you think Kaleb McGary is going to be a successful right tackle? I looked at one scouting report that says though he is a big, strong, nasty guy, which we need. It also said he doesn't move his feet well laterally. Has anyone reported this to be false and, if it is true, is he improving? I know we can win it all in the next 2-3 years if we can get the right players and stay healthy.
Matt: The coaches are working with all of the rookies right now, trying to get them to understand as much as possible so that they can hit the ground running (or close to it) come training camp at the end of July. Once they start hitting and playing in the preseason games, we'll know a whole lot more – and how much work some of these guys might need. Do I think he's going to be successful? I have no idea at this point. McGary's Washington highlights are impressive, he looks the part and he's saying all the right things, too. But also remember he's a rookie who's trying to learn an awful right now. I'll never forget when Sports Illustrated put Tony Mandarich on the cover with the words "The Incredible Bulk" and referred to him as "the best offensive line prospect ever." The Packers ended up taking Mandarich with the second overall pick in the 1989 draft and, as we all know, he never lived up to the hype. I'm not comparing McGary to Mandarich at all; I just think it's easy to get carried away sometimes with expectations. Let the guy get some preseason games under his belt and then let's talk about how things are going, is all.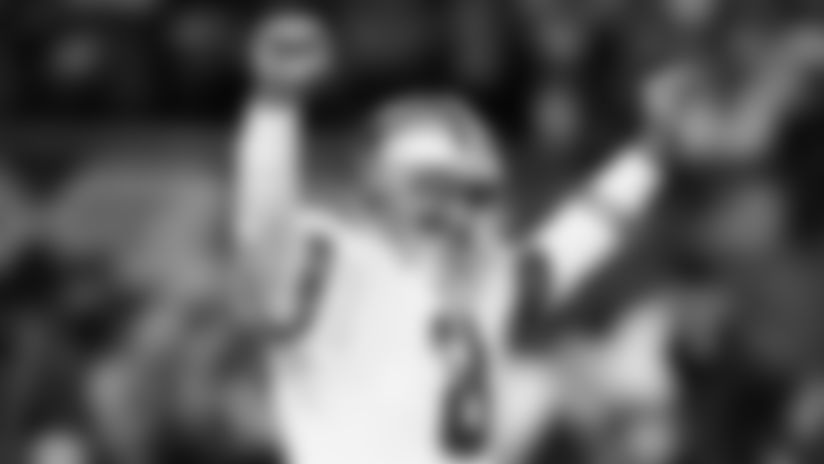 Alan from Tallahassee, FL
Hello, Beek. I have a message for my fellow Falcons fans. First, I cannot believe anyone in their right mind would want to replace Matt Ryan! The staff did exactly what was needed in the draft. When he is on his back the completion percentage will be less, not to mention the chance for injury. I urge the fans to embrace the level of talent on this team and enjoy it. It probably will not always be this good. Look at years past, we are fortunate to have DQ and TD; you have to understand this is a BUSINESS. Recline, have a beer, and enjoy the game. Peace out.
Matt: Amen, and pass me a cold one, Alan. Quarterbacks like Matt Ryan only come around once in a generation. Scenarios like Brett Favre and Aaron Rodgers in Green Bay or Joe Montana and Steve Young in San Francisco are rare, folks. After Troy Aikman won three Super Bowls and retired in Dallas, look at all the quarterbacks they've had start games since:
Randall Cunningham
Anthony Wright
Quincy Carter
Ryan Leaf
Clint Stoerner
Chad Hutchinson
Vinny Testaverde
Drew Henson
Drew Bledsoe
Tony Romo
Brad Johnson
Jon Kitna
Stephen McGee
Kyle Orton
Brandon Weeden
Matt Cassel
Kellen Moore
Dak Prescott
Romo may have put up the most impressive statistics in that team's history (and that's including Aikman, Roger Staubach, Danny White and Don Meredith), but they haven't gotten past the divisional round of the playoffs since Aikman called it quits. Falcons fans should think of that the next time they chirp for a change behind center.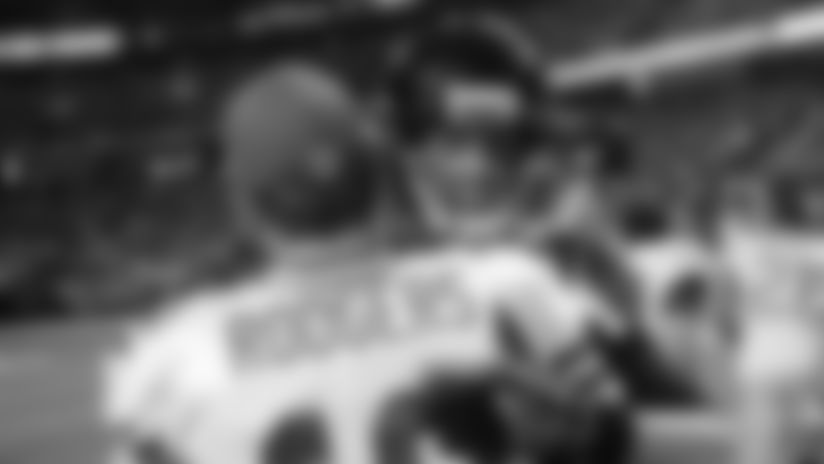 Elijah from Midway, AL
Will the Falcons be signing anymore defensive ends or another backup quarterback to Matt Ryan?
Matt: I could see them pouncing on the right edge rusher if one somehow comes during or after training camp and roster cuts. But they are set with Matt Schaub as the backup, Elijah.
Andrew from Canyon Country, CA
I'm a huge fan. I read every blog and every article that I find daily in regards of my beloved Falcons. My whole neck represents my team and I live in L.A. On paper we look like Super Bowl material, but we need to keep our faith in our team at all times. It's been rough but we will RISE UP. So, with that said thank you.
Matt: Hey, Andrew – you're welcome and thanks for writing in. Hopefully AtlantaFalcons.com is your first stop every day. I like how the Falcons are building this team. The line needs to come together and the defense really needs to find a way to get after opposing quarterbacks and wreak some havoc (forcing turnovers). If they can do that, stay healthy and win 10-12 games (and catch a break or two), they should earn a postseason berth. And like I always say here, once you're in, anything can happen. It's been rough, sure, for the Falcons but they're not the only team who hasn't won a championship in the Super Bowl era. Eleven other teams are still without a Lombardi, Andrew.
Atlanta Falcons
Arizona Cardinals
Buffalo Bills
Carolina Panthers
Cincinnati Bengals
Cleveland Browns
Detroit Lions
Houston Texans
Jacksonville Jaguars
Los Angeles Chargers
Minnesota Vikings
Tennessee Titans
Is this the year the Falcons come down off that list? We'll find out soon enough. MAILBAG
Do you have a question about the Falcons that you want answered? Ask a question here and it could be posted on AtlantaFalcons.com.