We're a day away from the Falcons' fourth preseason game of 2019 – a matchup against the Redskins on Thursday night at Mercedes-Benz Stadium – and there's still much to iron out before the regular season kicks off on Sept 8. In the meantime, you've got some questions and it's time to go through today's batch. Just remember that all opinions here are mine unless otherwise noted.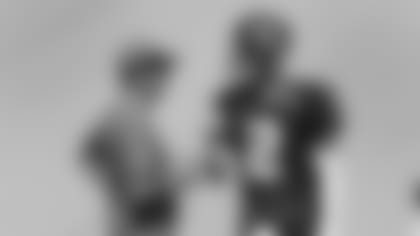 Luis from Woodbridge, VA
Hello, Beek. Hope all is well. My question is, if it were up to you, who would you have as your offensive coordinator this season, Kyle Shanahan or Dirk Koetter? They're both great; Shanahan did ride with us to a Super Bowl, but I would stick with Koetter because of his history with Matt Ryan.
Matt: You're right about Matt Ryan having success under both coordinators, Luis. I don't like to look back and wonder "What if …" too much when it comes to anything. I think Dirk Koetter has some terrific weapons at his disposal and I'm expecting the offense to be a prolific one in 2019. The Falcons just need to sort out the offensive line still, and fairly quickly. In a lot of ways, what happens up front will dictate how this season ultimately turns out. Stay tuned.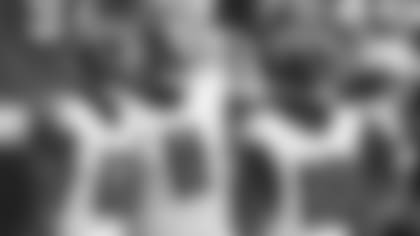 John from Vermillion, SD
Hey Beek, for once I totally agree with you!! I concur with you about our receivers being tops in the league. And no drama queens either. Oakland and Cleveland ((ahem cough!!)) 😄 It would be nice to win a preseason game for a change, but I like how everything is developing!! Go Falcons!!
Matt: Good to know, John. I'm glad we got that out of the way. In all seriousness, I'd like for someone to make the case that there is a better receiving (and you can include tight ends) better than the Falcons in the NFL. There are plenty of great receivers, but show me a trio that's better than Julio Jones, Calvin Ridley and Mohamed Sanu. I'll be waiting right here.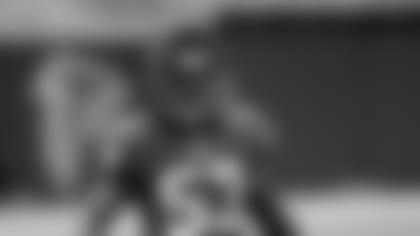 Jerry from Statesboro, GA
Beek. We are still suspect at corner. Will help be available after cuts? I also hope we keep Jermaine Grace; he will be a good reserve and great special teams player. I also like the young tight end Jaeden Graham. What new defensive lineman do you see sticking around? Surprise me. Bold predictions: Calvin Ridley will have 1K receiving yards and more TDs than Julio Jones. Matt Ryan finally hits 5K passing yards. Beek, beat writer of the year.
Matt: That last bold prediction has a nice ring to it, Jerry! The Matt Ryan and two Calvin Ridley predictions could certainly happen, so I don't think they're farfetched at all. But back to your questions. There very well might be a corner or two released who could help the Falcons when teams cut their rosters down to the mandated 53, but that remains to be seen. Regarding Jermaine Grace, he's having a solid preseason and has definitely helped his chances of making this final roster. It'll depend on how well plays on special teams in the end. I think it's going to be very difficult for Jaeden Graham to make the final 53, but that's only because the Falcons have a crowded tight ends room at the moment with Austin Hooper, Logan Paulsen, Luke Stocker, Alex Gray and Graham. They've traditionally kept three at that position. Stay tuned.
Dwayne from Santa Barbara, CA
Hey, Matt. So our team has a history of wearing down and giving up good-sized leads in important games like Super Bowl LI and the NFC Championship Game against the 49ers in 2012-13. It's super depressing. DQ's job might be on the line if we don't come out of the South as champs or even make the playoffs. Do you think we have enough depth all the way around on defense to make stops or even the rest of the season?
Matt: Dwayne, I think having everyone back and healthy (knock on wood) on this defense will make a huge difference in 2019. I really do. Every team has a position or two where they're a little light or inexperienced – that's just life under the salary cap. For the Falcons, I think it's the secondary and even at defensive end. Should a starter go down at either of those spots, the Falcons could find themselves in a precarious situation. I still believe this team could make a move or two before Week 1 rolls around, especially around roster cut downs. I love that Dan Quinn is calling the defense, too. I think that will make a big difference, too.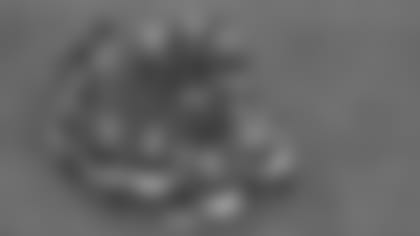 Thomas from Los Angeles, CA
Straight to the point: Uniforms. Are we going to see a uniform schedule showing what the Falcons are going to be wearing to each game? I'm going to a few games and enjoy matching jerseys with the guys on the field.
Matt: Yes, you will, Thomas. I can tell you that the Falcons will be wearing their black jerseys three times this season – all home games. They're putting the finishing touches on the schedule and it will be unveiled shortly.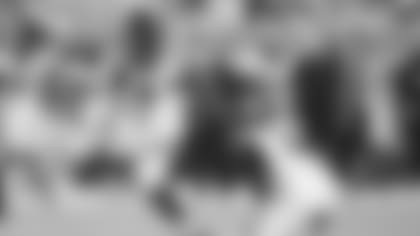 Rebecca from Woodstock, GA
Hi, Matt. Enjoy reading SFTB. I check it out daily; you do an excellent job for all of us Falcons fans. Really no questions, but serious concerns about the defense. I thought it was great, but I WANT MATT BRYANT BACK and they need to keep MATT SIMMS OFF THE FIELD. Any word on Damontae Kazee's return? Thanks for all you do.
Matt: Hi, Rebecca. Thanks for the kind words – really appreciate that. Look, I think Giorgio Tavecchio will be fine – and so does Dan Quinn, which is all that really matters here. That said, if Tavecchio were to really struggle during the regular season, I'm sure the Falcons would make consider all of their options. Until then, it's Tavecchio's job to lose. Remember, he was perfect on all of his field goal and extra point attempts when he played last season. As far as Damontae Kazee is concerned, he has been ruled out for the Thursday night's game against the Redskins. It's a preseason game and I think they'll make sure he's 100 percent and ready to go for Week 1 against the Vikings. That's all that really matters right now.
Previous #beekpoll results
In Tuesday's Straight from the Beek, I asked readers about the Falcons' current kicking situation. MAILBAG
Do you have a question about the Falcons that you want answered? Ask a question here and it could be posted on AtlantaFalcons.com.
Do you have a question about the Atlanta Falcons (or anything football-related) you'd like to ask Matthew Tabeek? If so, submit it here. Please remember to include your home state (or country if you live outside the U.S.). Thanks for reading SFTB!