First and foremost, I hope you and your loved ones are healthy and that everyone is taking the necessary precautions to help limit the spread of COVID-19. That's way more important than talk of free agency and the NFL Draft. That said, sports – or at least talking and reading about them – can provide such an excellent out for so many of us right now … so let's discuss some Falcons while we're all quarantined. I've received lots of questions (more than usual) and today I'll be going back into some older ones I never got around to as well as some questions and comments from over the weekend. Just remember that all opinions here are mine unless noted otherwise.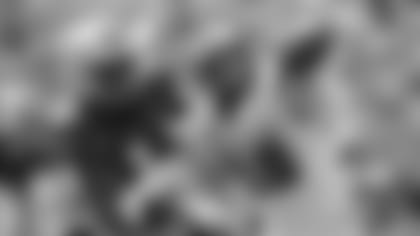 Scott from Dalton, GA
Good morning Beek, assuming the free agents the Falcons have secured (assuming physical and contracts fall into place), I'm wondering if you are clairvoyant. Several weeks back you put a cornerback as their first selection. Everyone raised their eyebrows a bit on that one. Looking at their current roster with Desmond Trufant gone, they are going to need "cornerbacks." As everyone knows, the defensive backfield is the last line of defense, and the "evolution of pass the ball," you need players that can blanket the field. So, would they really draft a CB first? I wouldn't bet against it at all now.
Matt: I've been called a lot of things … but that is a first. Ha! And good morning to you, sir. What you always hope is that the Falcons will select the very best player available regardless of position. Why pass on a top talent only for your competition to scoop us and improve their team? Put another way, what you don't want is the Falcons drafting a need position and subsequently picking a player who is rated lower on your draft board. We all know that not all players are created equally. While the Falcons do have holes to fill (something that's debated and discussed a whole lot in this space), the draft is about acquiring talent to improve your team, not taking players just for the sake of filling holes. If the Falcons have two players atop their draft board with the same grade when it's time to pick at 16 and one is a receiver and one is a cornerback, I'd hope they would pick the corner at this point. So, when I write or project that a cornerback should be the first pick, please take all of that into account. But if they were to go in another direction, I'd be totally fine with it as long as it was the best player available talent-wise. I hope that makes sense.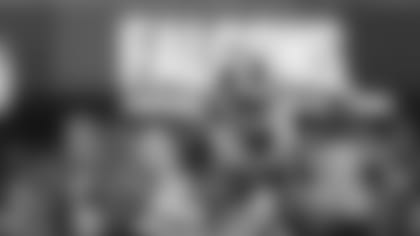 Travis from Albuquerque, NM
Hey Beek! I always enjoy reading your Q&A articles and thought I would finally post a question. Here it goes: I recently read an article written by NFL's Bucky Brooks where he asserts that Todd Gurley could be a dark horse MVP candidate for the 2020 season with the Falcons. My first thought was that this is a bit presumptuous and click-batey, but after some more thought I got to thinking this isn't that crazy. With guys like Julio, Ridley, and Hurst constantly demanding attention this will hopefully free up some room for Gurley to run on the second level. If our O-line can play to its potential and open some holes I can see Gurley at least revitalizing his career it ATL. So, what do you think? Will Gurley be an MVP candidate this year?
Matt: I read the piece by Bucky Brooks on NFL.com, Travis, and I'll be honest with you here – I don't disagree with Bucky on this one. As I've noted a number of times here in this space, Todd Gurley produced 1.064 yards of total offense and 14 touchdowns in 2019 with the Rams. I would take that production again from Gurley in 2020. But now you're throwing him into an offense with Matt Ryan, Julio Jones, Calvin Ridley and Hayden Hurst – those guys are considerably better than the Rams' players at the same positions. Up front, the Falcons will likely start five former first-round picks. Are they a work in progress? Yes, but you've got to believe they'll continue to improve and mesh – and only get better. If that ends up being the case and the Falcons do improve in the trenches, then yes, I think Gurley could have a fantastic season – provided he can stay healthy and on the field. Could it be an MVP-like season? It'll come down to the line play and Gurley, but I think there is a golden opportunity for both Gurley and the Falcons here. Should be fun to watch. Stay tuned.
David from Savannah, GA
In this time of a global epidemic and the vast limiting of interactions, sports, and economic catastrophe, I am writing you this because my spouse who loves Matt Ryan and Julio Jones more than me is quarantined due to certain symptoms (I pray that it is a flu and she gets better), we are asking if you can please have the team say positive things and tell others to follow the rules of their respected cities governments and CDC? I know this is real talk sports, but people follow players so much that they will listen to them more than the governments. When she gets better, I will have a sports-related question but right now this is more serious.
Matt: David, I hope your wife is feeling better and that all is well with your family. And you're absolutely correct – there are much more important things than sports going on right now – and people should be taking all the necessary precautions to limit the spread of COVID-19. As far as the Falcons are concerned, hopefully you've been able to watch some of the videos our team has produced with Ricardo Allen and Younghoe Koo, for example. And we've got more on the way, so stay tuned. Stay safe and stay healthy, my friend. And I look forward to your sports-related questions down the road.
Brady from Yorba Linda, CA
Hey Beek. There has been a lot mentioned about the Falcons potentially trading back to stock up draft picks, but do you see any logic in moving up? As you mentioned, CB is a huge need and Jeff Okudah is a star at the top of the board. Would It be worth it to move up for a guy like that, or do you see a lot of depth at the CB and LB positions to stay where we are or move back in the draft order? Love the page and enjoy reading your responses every week!
Matt: The draft is all about adding impact players to your team, whether you have three draft picks or 13 of them. It can be a crapshoot at times, too, if we're being totally honest here. There have been countless "busts" and just as many "steals" in the draft as well. So, if you can increase the chances of adding a difference-maker to your team by trading up and not sacrificing too much in the process, I'm all for it. The Falcons traded a second- and fifth-round pick to the Ravens for Hayden Hurst and a fourth-round pick. If Hurst ends up making a positive impact and offsets the loss Austin Hooper in free agency, I'll take that for what it cost them (a second-round pick). If the Falcons can trade up and land Jeff Okudah, Isaiah Simmons or one of the top-rated defensive linemen, I'll take that, too. Here's the thing, you don't know with draft picks until two or three seasons down the road sometimes. If you took a guy in the top 10, however, he better be an impact player right out of the gates. If the Falcons could somehow land Okudah without giving up too much and he ends up in the Defensive Rookie of the Year conversation, then it was obviously worth it. That's the chance you have to take.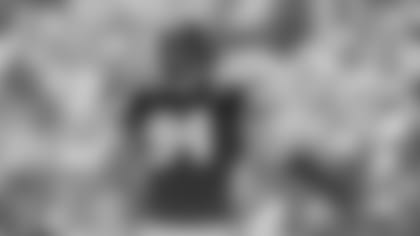 Johnnie from Clarks Summit, PA
What up, Beek? I hope you and your family are doing good during these uncertain times. I have a statement and a question. First, I really hope we go with A.J. Epenesa out of Iowa if he's available. I'm totally against drafting a CB in the first round. A pass rush is a secondary's best friend. Secondly, is there a date set for the uniform release? Take care and best wishes and as always, GO FALCONS!
Matt: A great pass rush is always a good thing – it can disrupt so many components of an opposing offense, not to mention help everyone else on defense. That said, when corners can force a quarterback to hold the ball – even for a second longer – it can give those pass rushers that one extra step or two needed in order to blow up a play. So, to me, they go hand-in-hand. While that Rams win over the Falcons last season was certainly forgettable for ATL fans, don't forget what players like Dante Fowler and Aaron Donald said after the Rams' five-sack performance. A big reason why the Rams were so dominant up front, Fowler noted, was because of the addition of Jalen Ramsey to the secondary. That all said, I'd be all for the Falcons taking a dominant pass rusher with their first pick. You can't have enough pass rushers. If A.J. Epenesa is as good as many are saying he will be at the next level, I'm good with that pick. The Falcons, however, are thin in the secondary right now, too. It will have to be addressed at some point. As far as the announcement of the new uniforms goes, it's coming up, Johnnie. You'll find out in sometime April and, last time I checked, April is right around the corner. So, it won't be long.
Jonathan from Rome, GA
Hey Beek. I've read a lot of comments from fans about the Falcons offseason moves. A huge majority seem to be on board with the moves so far. I'm also loving the moves. Admittedly, I was one of those fans that thought there was just no way we had the cap ability to get these things done. Do you know what the cap situation is like as of today? Also, other than Chase Young, do you believe there is that instant impact player in this year's draft who plays a position of need for the Falcons and what would we have to do to get them? Thanks for your time.
Matt: Hi, Jonathan. Yes, there was a ton of discussion about the salary cap following the season and how it might cripple the Falcons or prevent them from making some necessary moves in free agency. At the same time, Falcons owner Arthur Blank, president Rich McKay and general manager Thomas Dimitroff were adamant in saying that the Falcons would not be limited and that they would make whatever moves they deemed necessary in free agency. So what happened? Well, according to reports, the Falcons restructured some contracts – specifically with players like Matt Ryan, Jake Matthews and Allen Bailey – to create some short-term cap space in order to make some moves. What the exact numbers were, I can't say for sure, Jonathan. But, eventually, every team has to pay up. As far as the draft-related question goes, if I had to pick another besides Chase Young who I think will make an immediate impact on defense, I'm torn between Isaiah Simmons and Javon Kinlaw. If Simmons is used the right way, wow, what a nightmare he could be for opposing offensive coordinators. And Kinlaw, paired with Grady Jarrett inside, yikes, would be downright scary. Now, I think there are some very good players who will be available – on both sides of the ball – at 16. I think the Falcons could go in a number of different directions. MAILBAG
Do you have a question about the Falcons that you want answered? Ask a question here and it could be posted on AtlantaFalcons.com.
Go ahead, ask the Beek
Do you have a question about the Atlanta Falcons (or anything football-related) you'd like to ask Matt Tabeek? If so, hit the link. Please remember to include your home state (or country if you live outside the U.S.). Thanks for reading SFTB! 2020 Falcons Tickets
See the Falcons battle divisional foes along with the Bears, Lions, Broncos, Raiders, & Seahawks at the best venue in sports.