The Falcons are preparing for the final game of the 2018 season – a road tilt in Tampa Bay against their NFC South rivals. Both teams are wrapping up disappointing seasons, too. The Buccaneers are 5-10 and the Falcons are 6-9 – and you have lots of questions in the meantime. Just remember that all opinions here are mine unless otherwise noted.
Daniel from Newnan, GA
Hey, Beek. SFTB has been a highlight for me since you started this forum back in Aug of '17. You've added another layer to my fandom. Enjoying your podcasts also (any chance McFadden will sub for one of the guys – Shockley or Archer – on occasion?) And your Tabeek's Take and Power Rankings are OK, too. THANKS. Good to watch a Falcons win against the Panthers. Shout-out to Matt Bosher!!!!!!! Looking forward to another win this weekend. Although all of our wins have been against teams that have losing records for the season, I'll gladly take another W against a bottom dweller. My question is in regard to when a team can contact or pursue a coach. Do they have to wait till the postseason is over or the regular season? Go FALCONS! Rise up!
Matt: Hey, Daniel. I'm impressed that you even remember when Straight from the 'Beek was first introduced. That's awesome. Appreciate the loyalty and I'm thrilled you're enjoying all the content we're putting out. There are bigger and better things to come in 2019. Sure, maybe we'll get Kelsey Conway and Will McFadden on some of those podcasts moving forward. To your question, there are rules in place when it comes to the hiring process for a head coach. If a team has an immediate opening, it can interview a candidate that's not affiliated with any team immediately. Most teams name an interim candidate (from within) if it's during the season. Teams cannot interview coaches on another team during the season. If the position becomes available following the season, teams must first adhere to the Rooney Rule – meaning, they can't just interview one coach and hire them. Under the Rooney Rule, teams must interview at least one minority candidate for head coaching and senior operations positions. Teams can interview any assistant coaches whose teams are not in the playoffs (but they must request permission if he is under contract with another team). There are rules in place for when teams can interview coaches on wild-card and divisional round teams as well, but hopefully that answers your question.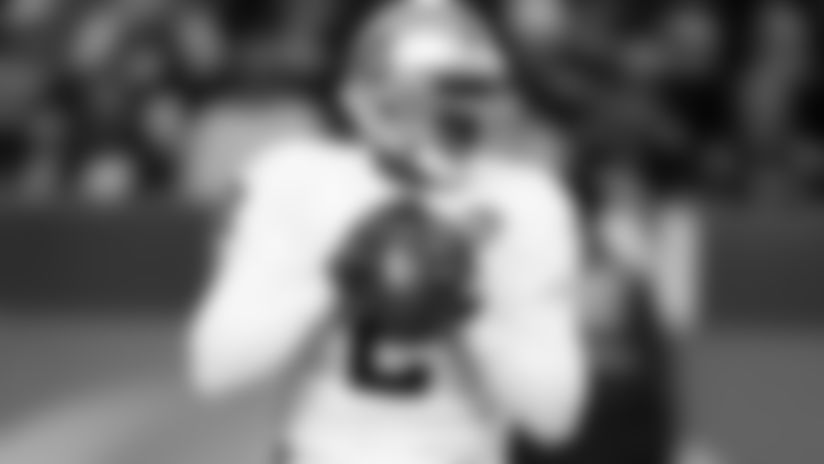 Percy from Tampa, FL
To all the folks who write in with their opinions about tanking the season to get a high draft pick, my question to you all is, "Why?" Just because a team has a high draft pick doesn't equate to that player being a first ballot HOFer. Think about the Raiders. They have five first-round picks in next year's draft and if any of you watched them on "MNF," did you hear the comments from the broadcast team? They said Jon Gruden has to knock it out of the park on those picks given what they traded away. High draft picks are not guaranteed NFL success. The player has to still put in the work in all facets to become a great player. If it helps, think of Ryan Leaf (first-round pick) and Russell Wilson (third-round pick).
Matt: Hey, Percy. To be clear, the Raiders currently own three first-round picks in the coming NFL Draft, not five. And I still can't believe they traded away Khalil Mack and Amari Cooper. Regardless, while the chances of ending up with a high-impact player increases the higher a team picks in the draft order, there are no guarantees. As you noted, Ryan Leaf didn't pan out and there have been some monumental first-round busts through the years. Some names that come to mind are JaMarcus Rusell, Tony Mandarich, Charles Rogers, Andre Ware, Vince Young, Heath Shuler, Lawrence Phillips, Ron Dayne and even Reggie Bush never lived up to expectations many had for such a dynamic player in college. Great players have been found in every round. Great players have gone undrafted. That all said, I agree with you. Thanks for writing in.
Gary from Rome, GA
I might agree with the winning and not tanking scenario if they played with toughness all season, not two games against bottom-feeders. We are back to gloating over meaningless games that, all of a sudden, the defense changes their scheme and finally puts pressure on the quarterback. Where was that all season? I don't buy it. I guess since Debo was out he was the reason we couldn't get to the quarterback.
Matt: I don't know of anyone here who is gloating, Gary. I think anytime you win in the NFL, it's an accomplishment worth celebrating – but no one is gloating. No one in at the team's headquarters in Flowery Branch, in fact, is thrilled with the 6-9 record, either. This team has a bunch of questions to answer and decisions to make following the season. I expect there will be changes. There are always are with every team in the offseason.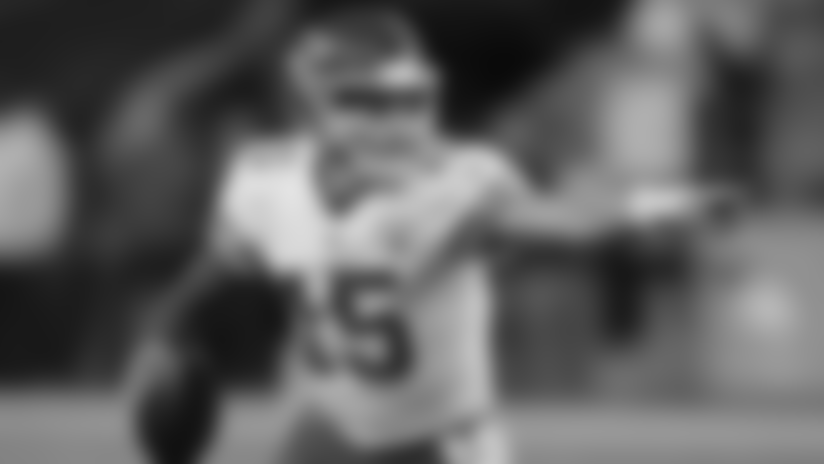 Travis from Kaiserslautern, Germany
Hey Beek! (I am going to keep writing this comment until it's posted!) Mr. Blank, Mr. McKay, Mr. Dimitroff, Mr. Quinn: It's time to find Matt Ryan's heir apparent!!! It's time to find the Steve Young to Joe Montana, the Aaron Rodgers to Brett Favre!!! We need an infusion at the quarterback position. Take a look around the league with ... Patrick Mahomes, Deshaun Watson, Baker Mayfield, Lamar Jackson, etc. Look at the top teams this week in the NFC North, NFC West, NFC East, AFC South, AFC North, AFC West and you will see a theme!!! Draft a quarterback with one of your high picks!!!!
Matt: Hey, Travis. Here you go, bud, publishing this just for you (and because I really don't want my inbox flooded with these every day). Look, I agree in having a capable backup quarterback. Time and time again we've seen the unexpected unfold for teams when their No. 1 quarterback goes down. More recently, it's happened with Tony Romo (Dak Prescott) and Carson Wentz (Nick Foles). If you go back a little further, there was Trent Green (Kurt Warner). Those are cases where it's worked out pretty well, and there are plenty more where it hasn't. But are the Falcons really at the point where they need to draft Matt Ryan's successor? I don't think so. Ryan has been extremely durable in his 11 years here (knock on wood) – he's only missed two games and he takes care of himself. He's having a phenomenal season and he signed a five-year extension back in May. There's a chance the Falcons could move on from backup Matt Schaub – he's 37 and set to become an unrestricted free agent. If that happens, it'll be interesting to see what they do at that spot.
Timothy from Milledgeville, GA
Hey Beek, the Falcons and Dan Quinn do not have a problem beating up on helpless teams, do they? I do not understand. When they play tough teams and hard-fighting teams with heart, they play like they have no heart. But when they play teams with their starters out, star quarterback; they play tough, even the punter is "Rambo-ing" players. I am sorry, but they get no points from me for beating the Arizona Cardinals and the Newton-less Panthers.
Matt: Ha! I think the Cardinals and Panthers – the last two teams the Falcons beat – would probably take offense to someone calling them helpless, Timothy. They are far from helpless; they are teams with great players having some down years. Larry Fitzgerald, Patrick Peterson and David Johnson are awesome players. Same goes for Luke Kuechly, Christian McCaffrey and Cam Newton (I know, I know – Cam didn't play). Wins are hard to come by in this league and no team should be taken for granted. I don't buy into your "helpless" label at all. It's been a tough year for the Falcons – no one is thrilled with six wins thus far, including fans like yourself. I get your frustration. You're not the only one, trust me.
Be sure to catch Matt Tabeek, D.J. Shockley and Dave Archer every Monday afternoon on Falcons Audible podcast. Listen and subscribe to it on iTunes, Google Play or watch it here on AtlantaFalcons.com.