The Falcons are packed and ready for their business trip out West to take on the San Francisco 49ers on Sunday in Santa Clara, Calif. Can the Red and Black pull off the upset? Well, they've proven they can go on the road and beat good teams in hostile environments already, so the answer would be … yes, it's possible. Meanwhile, you've got plenty of questions and comments, so let's get to those now. Just remember that all opinions here are mine unless otherwise noted.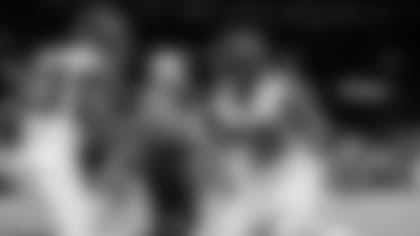 Jim from Roanoke, VA
In a quandary. Do I want the Falcons to win at San Francisco and help the Saints or root for the "whiners" to hurt the Saints' home-field advantage? HELP!
P.S. I dislike BOTH teams to the core!
Matt: That's an easy one, Jim. Always root for the Falcons to win, no matter what. Let the other chips fall where they may. At the end of the season, how good would it feel to be able to say, "Well, the Falcons went on the road and beat both of the NFC's top two seeds in their houses." I'll take that any day as a fan, Jim.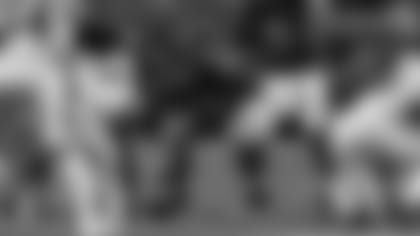 Adam from Reston, VA
Hey Beek. There is a lot of talk about the draft and I'm all about it. Yes, we still have games left to play, we aren't going to be "tanking," and we don't know where we are going to fall in the draft yet, but playoffs are out of the question, so this is what us fans have to look forward to. It seems people are very quick to cut ties with Freeman and draft someone new. I'm with you, that would be a major cap hit if we cut him and there aren't a ton of trade partners. Plus, we have some very young capable backs already in Smith, Hill, and Ollison. I do agree with Jerry in which I don't see Trufant on the roster next season. Sheffield will come into his own and be a great replacement. I disagree with you slightly on top draft needs though. I think our needs are DE, OG, DT, C, LB, RB. Beek knows all.
Matt: Thanks, Adam. Once teams are officially eliminated from the playoff race, fan bases turn their attention toward the offseason wanting two things: change and hope. If the team is losing, they're understandably tired of it. Free agency and the NFL Draft present hope, and fans get excited about prospects. It's fun to talk about and speculate. As far as those draft needs go, I see you dropped the center position in there. Alex Mack's contract runs through the 2020 season and that could be a position the team may want to address, depending on how much longer Mack wants to play. I just think they have way more pressing needs, Adam.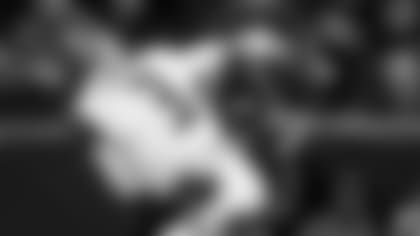 Colten from Huntsville, AL
Do you think Deion Jones has regressed this season? Or is it the scheme?
Matt: Deion Jones only played six games last season because he's suffered a foot injury in the 2018 season-opener in Philadelphia. Despite all of that, I think he's played really well this season and the numbers bear that out – except in one area: interceptions. That's one thing Jones hasn't done (yet) this season. He still has three games to pick off some passes though. Otherwise, his total tackles, tackles for losses and QB hits are all on par with his previous outstanding seasons, Colten. I think because the unit as a whole didn't play well in the first half of the season that it's easy to think Jones has had a down year. But in the last five games the defense has played much, much better.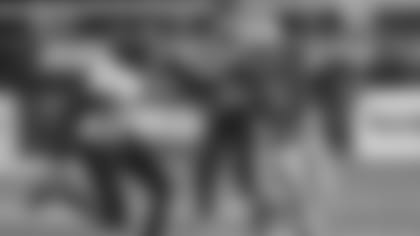 Matthew from West Point, UT
What's up, Beek? Huge Falcons fan all the way from Utah! What do you think about the Falcons taking a chance on a guy like Zack Moss for our future back?
Matt: Wow, two days in a row talking about running back prospects. I'll take it. When you look at Zack Moss, a couple of things stand out – his consistent production and the fact that he's always breaking off long runs. Moss has posted three straight 1,000-yard seasons together and you know what he's averaged per carry the last three seasons? Moss has averaged 5.5 (2017), 6.1 (2018) and 6.2 yards per carry in 2019. His longest runs in each of the last four seasons? 51, 58, 86 and 91 yards. He continues to get better, and I like that. Another aspect of his game that I like is that he's caught 26 passes in 2019 for 374 yards (9.1 yards per catch) and a couple of scores, including one for 69 yards – another big play. So, if you can't tell, I like Moss a lot. I think it will all depend on the Falcons running back situation when the offseason arrives, Matthew. If the Falcons get to the draft and need a back, he's a tremendous option. Will Moss still be on the board when the Falcons make their picks? That's another unknown at this point. I don't know what Moss's 40-time is or anything about him off the field, and that will also affect his draft stock. I think many have Moss being taken no later than Day 2 (in the second or third round).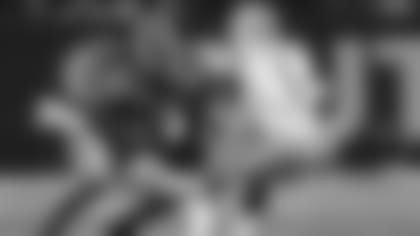 Jerry from Statesboro, GA
Hey Beek! Let's make it three days in a row for Jerry! LOL. Today on Straight from Statesboro; picks or targets for rounds 4 and 5. OK, before I start, most these guys will be off the board by the fourth round, but what the heck. In no particular order, my targets for rounds 4 and 5:
Kristian Fulton CB, LSU
Calvin Throckmorton OT, Ore
Marvin Wilson DT, FSU
Jordan Elliot DT, Mizz
Travis Etienne RB, CLEM
TJ Carter CB, Memphis
Dylan Moses LB, Ala
Jonathan Taylor RB, WIS
Tommy Kraemer G, ND
Troy Pride CB, ND
Jared Pinkney TE, Vandy
J.R. Reed S, UGA
Some of these guys will go rounds 2-3, but will slip into rounds 4-5, therefore if we could get two of them in rounds 4-5, that could be the steal of the draft. Any names jump out and make you cross your fingers? GOT A QUESTION? ASK JERRY. LOL's
Matt: I think there's some wishful thinking here on this list, Jerry. And since we were on the topic of running backs (above), let's talk about the two you have here: Clemson's Travis Etienne and Wisconsin's Jonathan Taylor. Do you really think that either of these two will last until Day 3 of the draft? I don't. Now, Georgia's J.R. Reed? I could see him possibly falling into the fourth round, but do the Falcons need a safety more than some other positions on defense, like cornerback? Speaking of … I think Kristian Fulton is a possible Day 1 pick, but Troy Pride and T.J. Carter might be there on Day 3, Jerry. MAILBAG
Do you have a question about the Falcons that you want answered? Ask a question here and it could be posted on AtlantaFalcons.com.
Go ahead, ask the Beek
Do you have a question about the Atlanta Falcons (or anything football-related) you'd like to ask Matt Tabeek? If so, hit the link. Please remember to include your home state (or country if you live outside the U.S.). Thanks for reading SFTB!