Welcome to Straight from the Beek! The Falcons drafted seven players and agreed to terms with 16 more undrafted college free agents over the weekend – and something tells me a few more pieces will be added between now and training camp. In the meantime, you've got plenty of questions, so let's get right to them. Just remember that all opinions here are mine unless otherwise noted.
Daniel from Tucker, GA
Beek, I was really upset when our 14th pick was announced. As consumers and fans, we tend to flock to name brands. I was guilty of this and I am sorry. By picking up Chris Lindstrom and Kaleb McGary to compliment free-agent signings, Dan Quinn has set Matt Ryan and the offense up for success, I believe. Nasty is this year's theme and both of these dudes have it. Speaking of nasty, let's hit on John Cominsky. Big, faster than most 290 dudes and has more than a chip on his shoulder; it's the whole bag. He should contribute right away on running downs and has a big upside over time. Did you check him out from senior day? A power back, two uber-fast corners and a crazy athletic return guy. I'm pumped. Now it's time for Q to slap some technique and nasty into the D (cough … Takk, Vic … cough).
Matt: Guards, in general, don't grab a lot of headlines, Daniel. I will say that I had Chris Lindstrom going in the first round of every single one of my mock drafts … just in the bottom half of the round is all. That said, Lindstrom is one of the better prospects in this class. There's a lot to like about this Falcons draft haul right now. The Falcons' offensive line will head into training bigger and nastier, that's a given. But, like all draft classes, we'll only know how good they are over time. I'm really looking forward to training camp and I'm anxious to see how this group comes together.
Gary from Virginia Beach, VA
Matt, here's one of the reasons I really like following SFTB. In anticipation of the draft, with all of the different players and positions getting discussed by yourself and Falcons Nation in great detail, it sure makes following the draft more useful. When the process starts, I am familiar with a handful of players, but to be honest, not that many. The national coverage spans a wide cross section of players but SFTB targets the ones I'm most concerned with, future impact Falcons players. Thanks to you and all the loyal fans out there for all the insight and perspectives. Keep it up and keep it real!!
Matt: Really appreciate that, Gary. We generated tons and tons of draft-related content on AtlantaFalcons.com from before the NFL combine (in February) through this past weekend – and we're still putting out more. Glad you're enjoying it!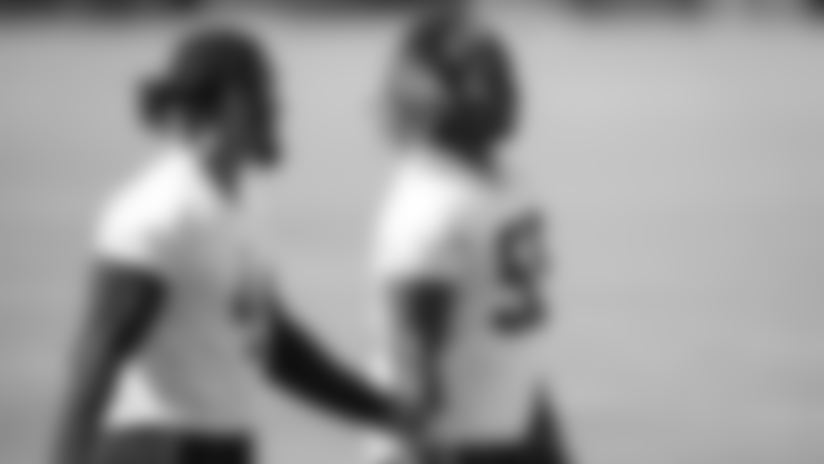 Richard from Cataula, GA
Thanks, Beek, for all you do with the column keeping us fans going! Life-long Falcons fan. Diehard. Draft is making more sense day by day, but my concern is defense. Feel good with DQ taking it, but are we gonna blitz more or scheming creatively? Just wondering where the much-needed pass rush will come from. Know it all links together, so why we needed the corners, but do you see a plan of attack as far as pass rush? Thanks, again!
Matt: We've yet to see Dan Quinn's new-look defense in action, Richard. We do, however, know a few things about it. For instance, we know Quinn is going to take a hands-on approach with Vic Beasley – he said so back in February. "I told him by the end of the spring he'll either love me or hate me, and I'm good with either of them but we're going to put it in," Quinn said of coaching Beasley. "He knows the work that it's going to take to play really consistent, and I'm looking forward to seeing him do it." I think Falcons fans can expect to see a more aggressive brand of defense under Quinn. I think that's a good thing for both Beasley and Takk McKinley. I think will do everything he can to put those guys – and the other ends, Adrian Clayborn and Steven Means – in a position to succeed. I don't think the Falcons are done adding pieces to this defense, either. I think when teams start making some roster moves, especially with the addition of these draft picks, some good players will become available – and I expect the Falcons to be active there.
Matt: Yeah, I after I posted it, I did a double-take myself. Chris Lindstrom and Kaleb McGary are some big dudes. I mean, Dan Quinn isn't exactly a small guy by any means. Good stuff, and thanks for the note.
Joseph from McDonough, GA
Guess I'm the only one loving this draft. Now we have an O-line, a full set of running backs – and one that can kick butt in the fourth quarter, getting the tough yards. I feel he's our next William Andrews or Gerald Riggs, hopefully. We have our stars already on the D and now we should have all we need to back them up with the rest of the draft. I think they hit a home run this year and might have four new starters. Thanks. Love SFTB always look forward to reading
Matt: As I wrote here on Monday, I really liked the Qadree Ollison selection with the 152nd overall pick. The Falcons have needed at least three running backs the last two seasons, mainly due to injuries. It was not only a position of need, but Ollison can play all four downs (Dan Quinn pointed out), is big enough to move piles (he's 6-foot-2, 225 pounds) and fast enough to take it to the house. In case you haven't noticed, the Falcons have made a concerted effort to get bigger. And Ollison fits right in. Absolutely love the value he brings for a fifth-round pick. I'm going to tap the brakes, though, before I mention him in the same sentence as William Andrews. Ollison still has to prove he can do it at this level – as do all of the Falcons picks. But, like you, I'm digging this draft haul.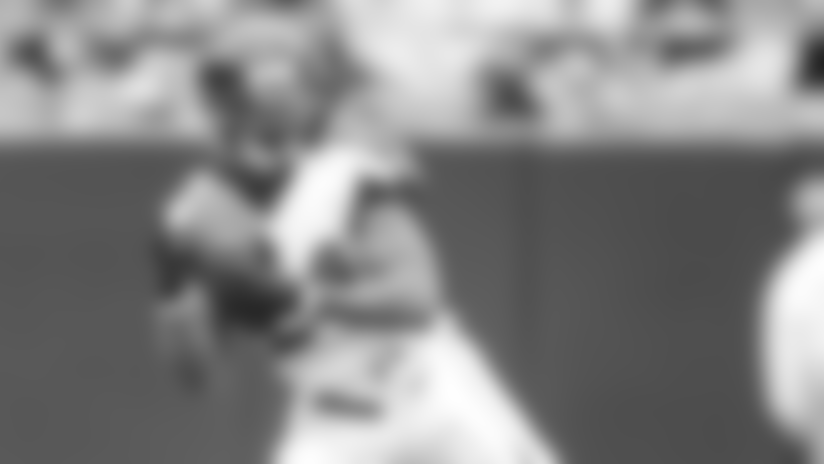 Ben from Boise, ID
Hey man! Love the SFTB! You always got great answers and feedback! I'll be honest when I first saw Chris Lindstrom drafted at 14, I said, "Who?" After I watched highlights on how quick and aggressive he is, as well as the fact that they drafted "big country" from Washington with the late first rounder, I instantly loved what the Falcons are doing. It seems tempting to constantly pass on offensive line in the first round, but I personally love the move especially for the fact that they got two (hopefully long-term) offensive linemen. Anyway, I was just curious how well you think Atlanta was going to do on this upcoming season and how durable Devonta Freeman will be. I think if Freeman stays healthy with the offensive line they can take the NFC South. Just wondered what your thoughts were on the upcoming season.
Matt: As it stands right now, the Falcons will likely have at least three new starters on offense –all on the offensive line. As first-round picks, Chris Lindstrom and Kaleb McGary are expected to make an immediate impact and start. I think it's safe to pencil in James Carpenter as the starting left guard at this point, too. The addition of those three will change the look of this Falcons front and what they can do under new offensive coordinator Dirk Koetter. And to your point, I think Devonta Freeman will be definitely be one of the beneficiaries of this new-and-improved line. As far as we know, Freeman's comeback and rehabilitation are going well and he's on point to return to form. And that's huge for this offense because when Freeman's healthy, he's capable of putting up 1,500-plus yards of total offense. I dislike making predictions before the preseason has even started, but I'm on the record (for now) predicting a 10-6 finish for the Falcons (and going 4-2 in the NFC South). And, for now, I'll stand by that. But let's get some preseason games under the belt before making any serious predictions. We still need to see how the competition is shaping up, too.
Patrick from Mobile, AL
After the draft fallout, this group is almost universally disliked as a whole based on value and lack of addressing needs. Do you think if this season ends up being a wash, (Vic Beasley remains complacent, poor pass-rush, just a poor defense as a whole) that Arthur Blank decides to clean house with Thomas Dimitroff and Dan Quinn? I think this draft haul is better than some pundits say it is, but it does lack some firepower, particularly at DL. Could it enough for some people to lose their jobs?
Matt: Wow, Patrick. I don't think this group – which has yet to take even a practice snap or play a meaningful down – is universally disliked. I think most people, in fact, like what the Falcons have done this offseason to address the offensive line (not to mention the tons of other changes the organization has made this offseason). I do think this team is going to have a lot of players returning from injuries sustained a year ago playing with a group of second-year players who gained a ton of invaluable game experience as a result. Throw in a much-improved offensive line (albeit on paper for now), coaching changes, several veteran free-agent signees and a pretty decent draft haul, and I like the Falcons' chances of picking up at least two or three more wins than from a year ago. The key, once again, will be health and keeping their key players on the field (as it is for any team). We're coming off the draft, a time when teams (and fan bases) feel like they've improved … and you want to talk about people losing their jobs? Look, there's tremendous pressure on every coaching staff and front office to win. As we saw last season when the Falcons finished 7-9 and missed the playoffs, there were changes. That's the nature of this bottom-line business. Hope that answers your question.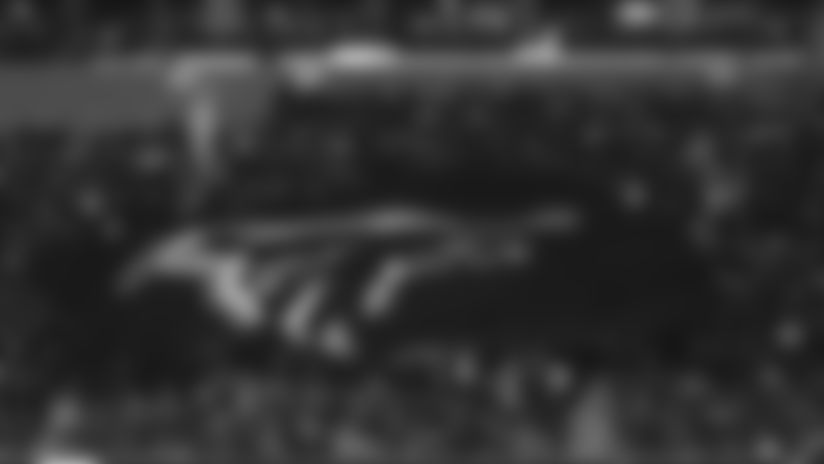 Justin from Jackson, GA
Why do the fans, or the people that call themselves fans, keep allowing the media to dictate their views? How many times have the "draft experts" been wrong? Remember Aaron Curry, Jamarcus Russell, RGIII? NFL teams have scouts trained and paid to watch hours and hours of film, go to dozens of games, interview dozens of players, and know exactly what schemes the team will be running. Why can't fans simply trust the process?
Matt: I hear ya, Justin. But, c'mon, that's what makes being a fan so much fun – and we all love to debate and second-guess coaching decisions just as much as we love praising a great call or play. There have been plenty of draft busts over the year, we all know that. And there will be plenty more. Some things you just can't predict with a guy once he gets into the league. It's all about being in the right situation sometimes, surrounded with the right players and support staff – and, of course, staying healthy. But you're right. We should all reserve judgment until these players have played some meaningful downs. But we won't. MAILBAG
Do you have a question about the Falcons that you want answered? Ask a question here and it could be posted on AtlantaFalcons.com.