Falcons camp is wrapping up and it's time to shift the focus toward the next preseason game, a trip to Florida to take on the Dolphins. Just like the Hall of Fame Game, Falcons fans can expect to see a lot of young players in this, but the veterans (regular starters) might see a series or two. In the meantime, you've got plenty of questions, so let's get right to them now. Just remember that all opinions here are mine unless otherwise noted.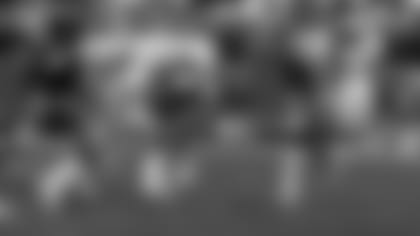 Chris from Villa Rica, GA
What up Beek? Off-the-topic question. If you purchased a Falcons jersey, which one would it be? And it can't be Matt Ryan or Julio Jones.
Matt: Oh, that's an easy one. You guys (should) know by now that I love talking (and writing) about the all-time great running backs. I could watch highlights of Walter Payton, Tony Dorsett, Barry Sanders, Emmitt Smith, Eric Dickerson and Gale Sayers all day. One player I wish we all could've seen more of would been Williams Andrews, No. 31 for the Atlanta Falcons. He was a fantastic player – and I loved those old throwback jerseys, too.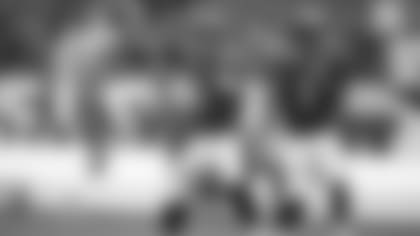 Daniel from Newnan, GA
Hey, Beek. You have the Falcons finishing 10-6 and making the playoffs, which I agree. My question is, which NFC team from last year's postseason doesn't make it? Looking forward to your Power Rankings.
Matt: Hey, Daniel. Yes, for now, I'm sticking with a 10-6 finish. After finishing 7-9 and decimated with injuries in 2018, I think the Falcons are automatically better simply being back at full health, if that makes sense. That being said, it's still so early and I'll definitely revisit that projection towards the end of August once we know more about these draft picks and how the rest of the Falcons' opponents are shaping up, too. That's also when I'll release my preseason power rankings. My post-draft rankings were released on May 13, and you can review them here. As far as your question on which NFC team won't make it back into the postseason goes, I haven't really looked that far down the road yet. A lot can and will happen between now and then. But if pressed (and I'll play along), I'll go with the Eagles. The Eagles no longer have Nick Foles – you know, the guy who led them to a Super Bowl title a couple of seasons ago – sitting in the wings. It's the Carson Wentz Show, or bust.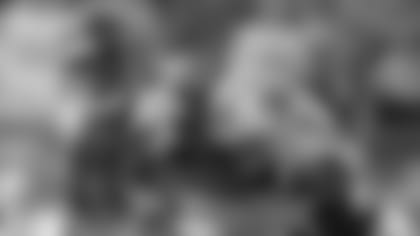 Chris from Big Stone Gap, VA
Hey Beek, been a loyal fan since 1997 from Virginia. This year I FINALLY get to go to a game in ATL. Going to the game we play the Panthers. What is best website to find game tickets and a good price?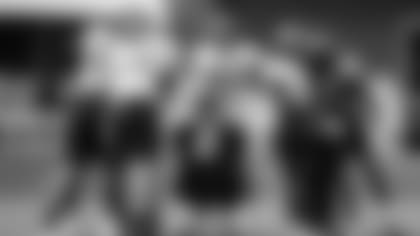 Devante from Atlanta, GA
Longtime fan. Just found out how to send a question, and I respect the work you put out and agree with 99 percent of your answers EXCEPT your love for Matt Schaub. I'm sure he'd be a fine assistant QB coach.
Matt: Haha, c'mon now, Devante. All I've done is point out why Matt Schaub is here (what he brings to the table as an experienced quarterback who knows this offense), and that is what this staff likes about him. It's mildly interesting at the number of emails I've received reacting to Schaub's performance in the first preseason game – one in which none of the regular starters even suited up. I also pointed out how well Kurt Benkert played in my response to Jared from Aberdeen, N.J., too. We still don't know how long Benkert will be out, but he did turn some heads. The truth is, if you're a Falcons fan, no one wants to see or be talking about the backup quarterback once the season begins. This is Matt Ryan's team and he is in very good health (knock on wood) and is at the top of his game right now. And at this point he looks like he could play another five seasons (or longer).
Greg from Atlanta, GA
Matt Schaub and the fact that you say he will be the backup QB, just shows our GM was blind to the fact that the position should have been upgraded years ago. Your thoughts?
Matt: My thoughts are right above your question, Greg. And I think the general manager has done a pretty good job drafting, signing free agents and locking up key players with long-term deals. The Falcons are competitive and have plenty of firepower. That's all you can ask for in today's NFL, Greg.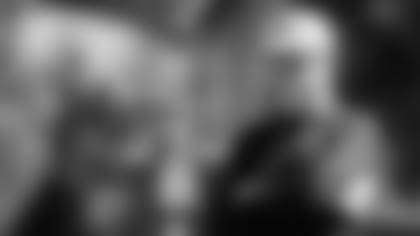 Jack from Griffin, GA
How close are you guys to getting a new contract for Julio Jones?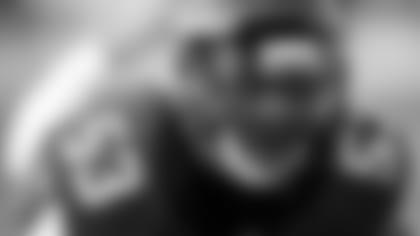 Nicholas from Newnan, GA
Hey, Beek. So, I watched Thursday night's game for the individuals, not the team. One of those impressive individuals was Jermaine Grace who, once again, seemed to fly around. Should Duke Riley be worried?
Matt: I think most players are focused on themselves, and not how another player is performing. I think Duke Riley is simply trying to improve upon his 2018 performance, and not on what Jermain Grace did in the first preseason game of the year. I think Riley has a lot to prove over the next four games. He's a player I'm rooting for, too. That said, Grace did fly around and make his presence known. Even NBC's Cris Colinsworth noticed Grace during the game.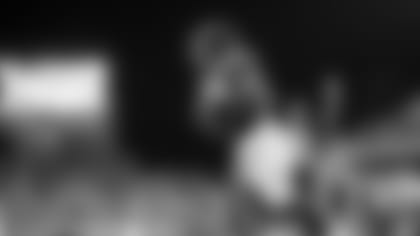 Scott from Dalton, GA
The helmet-to-helmet call on Brian Hill was a bad call.
Matt: If you follow me on Twitter (and shame on you if you don't!), you know what I thought of Brian Hill's run and of the call during the Falcons' preseason opener against the Broncos. I think Hill is having one heck of a camp so far. In fact, I listed him as one of five players who've stood out to me. I think he's finally living up to all the reasons why the Falcons drafted him out of Wyoming in the fifth round of the 2017 NFL Draft. Falcons coach Dan Quinn said Hill has worked hard at improving on catching the football and it's certainly showing. The Falcons now possess two bigger backs in Hill, who is 6-foot-1 and 219 pounds, and rookie Qadree Ollison, standing at 6-foot-2 and 225 pounds. Will the Falcons keep both or just one? That's anyone's guess at this point, but Hill is at least giving the coaches something to think about with his play early on. MAILBAG
Do you have a question about the Falcons that you want answered? Ask a question here and it could be posted on AtlantaFalcons.com.