What will the Falcons do with the No. 4 pick? Use it or trade it? No one knows for sure at this point, but we all have opinions on it. Let's get to those and the rest of your questions now. Just remember that all opinions here are mine unless noted otherwise.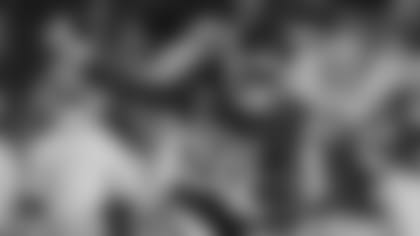 Shawn from Marietta, GA
People obviously want to address the RB situation in the A so what do you think about a mid-round pick on running back Rhamondre Stevenson out of Oklahoma? Great size, speed, vision, and hands. I'm confused why he isn't being talked about more as he looks like the next Jamaal Charles to me. Thanks, Beek!!
Matt: Hi, Shawn. I'll say this much: The Falcons definitely need to revamp the running game, and I'm not just talking about the running backs. They've got to get better in the trenches, and they need some inject some life into the backfield – some speed, power and versatility. Will they do it by committee or lean on a do-it-all bell cow back? I don't know the answer to that right now. I do expect the backfield to look different heading into training camp and the regular season. I'd say that Rhamondre Stevenson is one of the 10 best backs coming out right now. In fact, Pro Football Focus lists him right at No. 10 at the moment. He's definitely got nice size, quickness and vision. I'm not sure about his overall speed but in his short time in Oklahoma he broke a lot of tackles and was impressive. I don't think he's a first-round pick and if I had to guess, that's probably why there isn't a lot of chatter right now about him. I think he'll be drafted, and a lot will depend on where he lands. I'm not ready to put him in the same category as Jamaal Charles though, Shawn.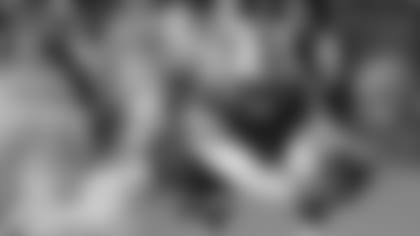 Jerry from Hinesville, GA
Hey Beek! It's been a while, lol. I was just looking at our needs at certain positions. Let's address the tricks first. There is no way we draft a QB in the first round. All the interest we are showing in the QB position is just a smoke screen. We won't draft a QB until the third round, unless we trade down in the first and get another second-round pick. I'm hoping we trade down in the first. Pick an OL first, edge or RB second, QB or CB third, safety fourth. I know we're hurting in the secondary, but I don't think this is a great CB class. I also don't see this as a strong edge class. With that being said, we should look at QB, OL, and RB in rounds 1,2, and 3. We can search for hidden gems in rounds 4-7. What do you think?
Matt: This is just my opinion, but I can see the Falcons moving on Matt Ryan in the next year or two, especially if the team continues to miss the postseason. If the team makes aa dramatic turnaround in the next year or two and Ryan continues to put up solid numbers (and more importantly, thrives in this offense), I could see things getting interesting there. His current deal runs through the 2023 season. I think this new regime plans to put its stamp on this team and build it so that they can have sustained long-term success. Terry Fontenot has acknowledged that the No. 4 spot is valuable – and it's also not a position they want to be in anytime soon. That is why drafting a quarterback is definitely on the table. A lot will come into play – and we may not know the how or why for some time afterwards. It will depend on what happens with the picks ahead of the Falcons, possible trade offers, etc. This isn't some choreographed smoke screen though. If you see a potential franchise quarterback and he's atop your draft board, I believe you've got to take him. You don't draft for needs; take the best player available. The Falcons have just six picks (and likely a couple of compensatory picks in the later rounds).
No. 4 (first round)
No. 35 (second round)
No. 68 (third round)
No. 99 (fourth round)
No. 132 (fifth round)
No. 163 (sixth round)
If they can land six (or so) really good football players – regardless of position – who can contribute and make the team better now and in the years to come, that's what you want. If you draft solely for need, you could be passing on a more talented player (who your competitors will scoop up). Why would you do that? As someone noted on Twitter last night, no one remembers your needs but they'll remember the players you passed up (or whiffed on).
William from Killen, AL
Beek, I've seen some mock drafts having the Falcons draft a receiver at No. 4. Do you think there's any chance of that happening? If they did and asked you to make the final choice would you prefer Ja'Marr Chase, Kyle Pitts or someone else?
Matt: Well, William, anything is possible – so, yes, I could see a scenario where the Falcons take the highest-rated player on their board and it just happens to be a receiver. Do I think that's highly likely? No. To answer your question – would I choose receiver Ja'Marr Chase or tight end Kyle Pitts – that's a tough one. I really like both players, but I think Pitts has a chance to be special. He fits that new mold of tight ends who are big, fast, can run and catch. I'd go with him. I could change my mind tomorrow, but that's who I like right now if pressed.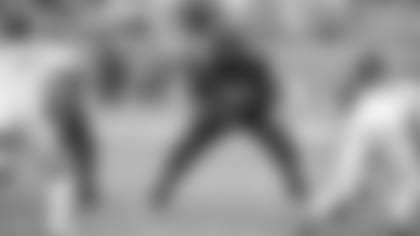 Charlie from Boulder, CO
Beek, thanks for the top offensive linemen that fit the Falcons, and when I started my research for the best offensive guard in this draft, I originally thought that it was Wyatt Davis, and the more I researched it, I came away impressed with Rashawn Slater and Alijah Vera-Tucker due to their solid technique and their college production and experience. So, are they sliding up draft boards while Wyatt Davis is dropping a little due Davis only starting for one year?
Matt: No problem, Charlie. It's a 10-part series and so there's more to come on that front. Look, Penei Sewell and Rashawn Slater have been considered to be the two best offensive linemen in this class. As far as Wyatt Davis goes, I don't think he's "sliding" at all. I think he could easily be a low first-round pick. In fact, it wouldn't surprise me at all if Slater, Vera-Tucker and Davis all go on Day 1.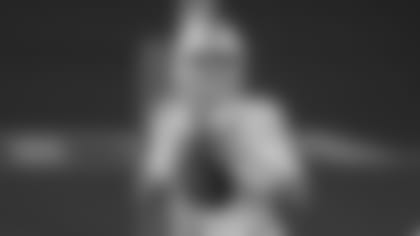 Will from Lithonia, GA
Hey, Beek, have you any information regarding the Falcons interest in a later-round QB pick Davis Mills? He is from the ATL and might be someone who could develop into a very good pro.
Matt: No, nothing on that front, Will. I have no idea of what the Falcons draft board looks like or what they think of Davis Mills (and I'm pretty sure they wouldn't tell me for SFTB consumption). You hear a lot about the top five quarterbacks in this class (in no specific order) – Trevor Lawrence, Zach Wilson, Justin Fields, Mac Jones and Trey Lance – and that's because most project them all to go in the first round. After that it's Kyle Trask, Davis Mills, Jamie Newman, Kellen Mond and Sam Ehlinger. I think there's a very good chance Trask and Mills go on Day 2. But you never know, especially with quarterbacks … all it takes is for one team to fall in love with a prospect. MAILBAG
Do you have a question about the Falcons that you want answered? Ask a question here and it could be posted on AtlantaFalcons.com.
Go ahead, ask the Beek
Do you have a question about the Atlanta Falcons (or anything football-related) you'd like to ask Matt Tabeek? If so, hit the link. Please remember to include your home state (or country if you live outside the U.S.). Thanks for reading SFTB!