The Falcons host the Las Vegas Raiders on Sunday. Sitting at 3-7 overall and 1-2 in the NFC South, it goes without saying that the only way Atlanta has a shot of earning a postseason berth at this point is to win out. And not that any game is easy in the NFL, the Falcons have a particularly daunting slate of games ahead:
vs. Las Vegas Raiders (6-4)
vs. New Orleans Saints (8-2)
at Los Angeles Chargers (3-7)
vs. Tampa Bay Buccaneers (7-4)
at Kansas City Chiefs (9-1)
at Tampa Bay Buccaneers (7-4)
And for those of you who are wondering how exactly the Falcons can earn a playoff berth, I can come up with two definite paths at the moment. In each scenario, however, the Falcons must win their three remaining division games.
The Falcons would clinch a playoff berth:
If all four teams finish 8-8, Falcons finish 4-2 vs. NFC South
If all four teams finish 9-7, Falcons finish 4-2 vs. NFC South
So, what are the chances of that actually happening? Not great, Bob. The Saints are currently 8-2 and the Buccaneers are 7-4. That means New Orleans would have to lose five or all of its remaining games. Or the Bucs would have to follow a similar course; they have five games left and would have to drop at least three and possibly four of them to give the Falcons a shot.
Are there some other really far-fetched scenarios? Sure, but they would involve some highly unlikely sequences with other teams. For example, I came up with one scenario where the Falcons would get in and the following weirdness had have to unfold:
The Falcons win five of six games, lose to the Chiefs, finish 8-8 and get the 6th seed
The Rams, who are currently 7-3, lose their remaining games and miss the playoffs
The Cardinals, who are 6-4, win just two more and squeak in at 8-8 for the 5th seed
The Bucs, who are 7-4, win just one more game, finish at 8-8 and take the 7th seed
The division winners and top four seeds (in order): Packers (13-3), Saints (12-4), Seahawks (12-4), Cowboys (7-9)
Kyle Benzion, the Falcons social media manager, actually came up with a couple of what he called "incredibly unlikely" scenarios, too.
Look, it's OK to dream, Falcons fans, but let's be realistic here. I just don't see a playoff berth happening, folks. But, hey, it's 2020 and a really weird year … and the Falcons ending up in the playoffs would take the cake. But until they start string some wins together, I find talking about the playoffs right now a waste of time.
Meanwhile, you've got plenty of other questions and comments, so let's get to them now. Just remember that all opinions here are mine unless noted otherwise.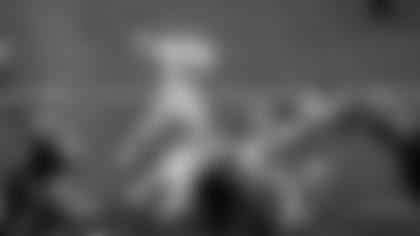 Michael from Cochran, GA
Hey Beek, I've been a real fan for 35 years. There is no excuse for 8 sacks. Obviously, the offensive line isn't fixed. But why not throw the ball out of bounds. So, are we gonna have to go early in draft on offensive line again?
Matt: Hey, Michael. The eight sacks definitely hurt, especially with six of them coming on third down. So did the nine sacks the Falcons surrendered to New Orleans when they faced them last before Sunday's loss (Thanksgiving Day in 2019). That's 17 in the last two games. To be fair, all eight of those sacks aren't on just the offensive line. The Falcons' receivers, who struggled to get separation, and Matt Ryan, who held the ball too long at times, should shoulder some of the blame. And heading into Sunday's game, Ryan had been sacked a total of 19 times, or an average of about two sacks a game. That's a significant improvement over the last two seasons and it's been one of the brighter spots during what's turning out to be another down year for the Falcons. As far as the draft goes, Michael, if the Falcons are picking in the top 10 (or higher) they will go with the best available player. At least that's the hope. Right now, if the season were to end today, the Falcons would be picking ninth overall. I wrote a story on that, including their history of picking at the No. 9 spot. Check it out.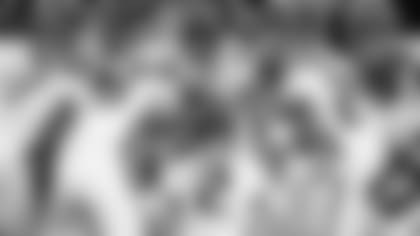 Neal from Milledgeville, GA
Hey Beek, hope all is well. We know Dirk Koetter has his way of doing things but does he just not like Todd Gurley? What was the big deal signing him if he's used so little? I know about his knees and get trying to limit him but in second half of games you'd forget he's on the team. And we seem to start off well most games, developing a rhythm then just abandon the run. Maybe you don't know much more than we do, but are his knees that bad or is Koetter just stuck in his ways? Your thoughts?
Matt: Hey, Neal. Keep something in mind, the further a team falls behind, the more likely they are going to try to gain yards in large chunks – and that means throwing the ball. And when you have Julio Jones, Calvin Ridley, Hayden Hurst, Russell Gage and even Todd Gurley coming out of the backfield, that seems at least doable, right? The problem with that, however, is that defensive coordinators in this league are pretty smart guys, too, and they are generally prepared for that. It then comes down to talent, scheme and execution. It was a 10-9 game at halftime, but the Saints executed much better in the second half. It's not on Gurley or the offensive line. It was a collective effort.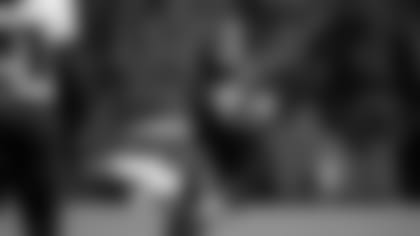 James from Calhoun, GA
Dear Beek, I wanted to see what your thoughts on Kurt Benkert, possibly after few more years becoming the next Falcons quarterback. I mean he is being taught by actually two excellent quarterbacks in Matt Schaub, and of course our future Hall of Fame quarterback Matty (Ice) Ryan. In preseason games he has looked great in the past, and he has a big arm and is athletic. Anyway, I just wanted to get your thoughts on Benkert. I think he has the talent and has been coached by two great quarterbacks. Oh, and Happy Thanksgiving to you and your family. #We_Rise# TFF (True Falcons Fans) #InBrotherhood
Matt: Hey, James. I've received quite a few questions about Kurt Benkert lately and I'm not sure why … it must be due to the fading playoff hopes and that time of year where everyone is starting to think about 2021. Whatever the reason, don't count on seeing Benkert suit up anytime soon. Matt Ryan will be behind center for the duration of the season. The only reason you'd see his backup – Matt Schaub – out there would be if the Falcons' game was completely out of reach and/or Ryan was injured. Both Ryan and Schaub would have to be injured in order for Benkert to make an appearance at this point, James. I think the Falcons have a pretty good idea of what they have in Benkert, too. Thanks for the question, and happy Thanksgiving to you and your family, too!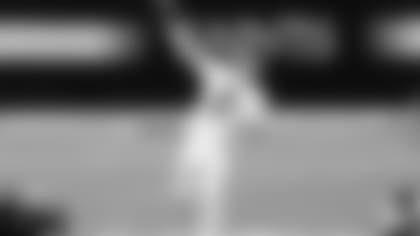 Luke from Athens, GA
Should the Falcons try and get a new quarterback and a new O-line?
Matt: Tell me what's really on your mind, Luke! Nothing like cutting right to the chase. I get a lot of emails from fans yelling at me for defending Matt Ryan. Why? I'm honestly not sure. If you look at this team right now, Ryan is not the biggest problem. In fact, he's the least of the Falcons' issues right now. And outside of the Saints game, the offensive line has played fairly well, guys. The Falcons' biggest issue, in my opinion, is the lack of a pass rush, especially coming off the edge. It's virtually non-existent. I think improving in that area would do wonders for this team, to be honest. It would help the back-end coverage, force more turnovers and give the offense more opportunities. It's called complementary football. But let's move the target off of Ryan, guys. MAILBAG
Do you have a question about the Falcons that you want answered? Ask a question here and it could be posted on AtlantaFalcons.com.
Go ahead, ask the Beek
Do you have a question about the Atlanta Falcons (or anything football-related) you'd like to ask Matt Tabeek? If so, hit the link. Please remember to include your home state (or country if you live outside the U.S.). Thanks for reading SFTB!