We're now down to 58 days until the Falcons kick off the season against the Seahawks on Sept. 13 at Mercedes-Benz Stadium. And you've got plenty of questions, so let's get to them now. Just remember that all opinions here are mine unless noted otherwise.
Dave from Camden, NJ
What's going on? First-timer and I kind of have two questions for you. Do you think Thomas Dimitroff is the issue? Because it annoys me when I hear he is on the hot seat. Like, come on. The dude maybe didn't hit on a few picks but he damn sure hit on a lot. We just maybe didn't have the right schemes. And my second question is, do you think Matt Ryan can sneak in the Hall of Fame without a ring? (Obviously I'm hoping we can get one before that time comes.) It just annoys me that people in the same breath as the other QBs (Patrick Mahomes and Lamar Jackson are exceptions lol) but hopefully my questions make the page. RISE UP!!!!!!!!!!!!!!!!!!
Matt: Let's be honest here about some things. There are a lot of wanna-be GMs out there and it's really easy to go back and second guess draft picks. You could do that for every single team in any league. Now, have some teams whiffed on some picks and ended up with major busts? Absolutely. Two names come to mind … Sam Bowie and JaMarcus Russell. If you're not familiar with either of those guys, go hit Google and grab some popcorn. To your point, Dave, I think Thomas Dimitroff has done a nice job of assembling talent here in Atlanta over the years. Has he hit on every single pick? No, but he's drafted some future Hall of Famers and assembled a team that was a play away from winning a Super Bowl. I think Matt Ryan will be in the Hall of Fame conversation when his career is over, with or without a Super Bowl ring.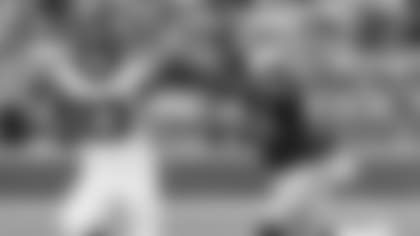 Jerry from Hinesville, GA
Hello friend! I received my item this week and it looks great! To all of my fellow Beekers out there, I want to say, "Matt Tabeek is the man." Now to my question. If Matt Hennessy wins the left guard spot, which two of the three do we cut Jamon Brown, James Carpenter or Matt Gono? I say Brown and Carpenter for cap reasons. I also don't see us keeping four running backs. I think Brian Hill or Ito Smith will probably be the odd man out. Qadree Ollison will probably stay around for cap reasons and his power running. What are your thoughts?
Matt: Hey, Jerry. If Matt Hennessy wins the left guard spot early, I could see one of those guys – James Carpenter or Jamon Brown – being the odd man out. Brown is signed through the 2021 season and Carpenter is signed through the 2022 season. Brown is slated to make more money this season and would have a higher dead cap hit, however. As far as the running backs go, it could get interesting. If you recall, last year I predicted they would keep four backs plus Kenjon Barner as a return specialist – and they did, plus a fullback. I could see them doing something similar again this year. Obviously, a lot of eyes will be on Todd Gurley and his health. Stay tuned. And Jerry, you're more than welcome, bud. Start writing in more, man. We've missed you.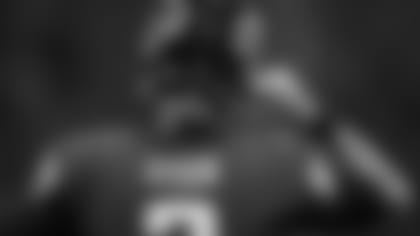 Kalo from Atlanta, GA
Beek, I love what you do for the fans of the ATL, but I know you take real pride when we talk about Matt Ryan our quarterback. But I think he has held us down. When you listen to the sports shows, no respect, but I think Matt needs to shock the world and step up like it's a contract year and needs to help get that ring we need for the city. I think the season is for Matt to show us the SUPER BOWL GOES THROUGH ATL. I know you say Matt has been good and he has, but I feel MATT NEEDS TO BE IN TEIR 1 AND NOT IN THE TEIR 2, LIKE THEY PUT HIM. GO DIRTY BIRDS!
Matt: Thanks, Kalo. I appreciate that. Hey, I'm a little confused here when it comes to where you stand on Matt Ryan. On one hand you're saying that Ryan "has held us down" and with the other you're saying that he should be considered a "Tier 1" quarterback. Look, it's a quarterback-driven league and I get that most fans have a love-hate relationship with their favorite team's quarterback. But I'm telling you, Matt Ryan is not the problem. Matt Ryan is the reason this team has just completed the most successful decade in franchise history. There's no way the Falcons win 89 regular-season games, earn five playoff berths, win three division titles, capture an NFC title and earn a trip to Super Bowl LI without Ryan. None. Zippy. Zilch. Focus your energy and attention on the offensive line. Look at the running game totals the last three or four seasons, the number of sacks surrendered, and the number of second- and third-and-longs the Falcons have been in. You'll quickly realize that Ryan has done one hell of a job considering the situation.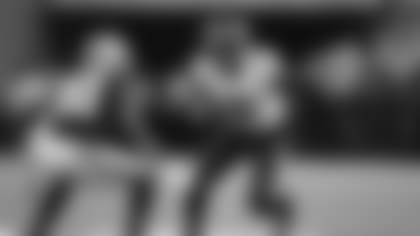 Jared from Phoenix, AZ
Hey Beek!! I can see the fan excitement starting to gain as we get closer to the season. I'll definitely have more questions after a few preseason games (if we have them). I went to Ole Miss so I know a lot about the players who were there when I was. One of those guys being Laquon Treadwell. Any chance he can take that third spot from Russell Gage? I remember Treadwell being a big physical receiver; hoping that Julio Jones can teach him a thing or two. I just felt like he never really got a chance on the Vikings, but I wasn't at practice every day to see the work ethic. Thoughts? And just an off the wall thought ... there was another guy on that team named Robert Nkemdiche, DT, drafted late in the first to the Cardinals. Last I heard he was a cut and a free agent. Maybe someone to take Beek, lol. Stay cool Beek!
Matt: Hey, Jared. Nothing is guaranteed in the NFL. Nothing. While Russell Gage has done really well during his first two seasons in Atlanta and appears to be the early favorite to lock down that No. 3 spot behind Julio Jones and Calvin Ridley, certainly a guy like Laquon Treadwell could come in, have one heck of a camp and challenge for that same spot. That's what you'd like to see, anyway. I was asked about Treadwell back in June and whether he could surprise some people here in Atlanta. Treadwell was the Vikings' first-round pick in the 2016 NFL Draft, taken No. 23 overall. For a number of reasons, Treadwell didn't play up to those lofty expectations and the production wasn't there. Some labeled him a bust. The Vikings declined to pick up his fifth-year option in 2019 and when no one picked him up, he re-signed with Minnesota in September. Will a fresh start make a difference for Treadwell? Some think so, and the Falcons clearly like the potential of the 6-foot-2, 215-pound receiver out of Mississippi. I'm on the fence when it comes to Treadwell. I think he'll get a shot to prove himself and earn that No. 3 spot, but I also think he has tough competition with Gage. I think Gage is the favorite to win that job right now and that battle will be fun to watch.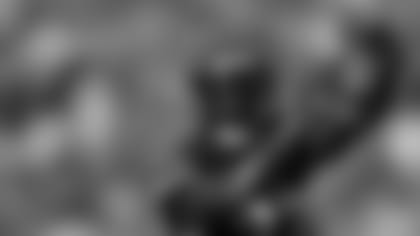 Jesse from Farmerville, LA
Hello, Beek. First off, I have high hopes for Marlon Davidson. Could be a steal. Our defense should be stout, but I keep waiting on a CB to be signed. Talib, Kirkpatrick, Dennard. I think that's our weak spot. We have talent but the cornerbacks are young. Some veteran leadership could help. Thoughts?
Matt: A guy named Hugo from Toulouse, France, asked me about the cornerback position back in late June. As you guys know, I've been so adamant here in this space about adding proven veteran depth at cornerback. Look, I like the Falcons' current group, but they're young and we've yet to see A.J. Terrell in action. They're also an injury away from some big problems. I'd feel much better with another corner or two, with at least one guy who can push for a starting job or step right in if needed. The one name I keep hearing repeatedly is Logan Ryan, and I get it. But I've thrown another one out there repeatedly – Dre Kirkpatrick, a player you mentioned above, Jesse. For all I know, Kirkpatrick could be seeking a big-money deal, but I would love to see another player with his abilities in the mix at cornerback for the Falcons. There's a reason why he's free right now, too. The Bengals weren't very good last year and Kirkpatrick didn't have the best of seasons. Plus he only played six games due to an injury. Maybe he'd be open to an incentive-laden prove-it deal. He's been a starter this league and has proven ability when healthy. MAILBAG
Do you have a question about the Falcons that you want answered? Ask a question here and it could be posted on AtlantaFalcons.com.
Go ahead, ask the Beek
Do you have a question about the Atlanta Falcons (or anything football-related) you'd like to ask Matt Tabeek? If so, hit the link. Please remember to include your home state (or country if you live outside the U.S.). Thanks for reading SFTB!