Suddenly there are lots of questions about tight ends in the SFTB mailbox and not one mentions Austin Hooper. We'll get to those and plenty more as the countdown to the regular season continues. And we're down to 87 days until the Falcons kick things off against the Seahawks on Sept. 13. For now, let's get to those questions. Just remember that all opinions here are mine unless noted otherwise.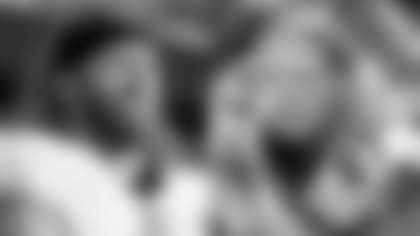 Johnny from St. Petersburg, FL
First of all, thank you for all you do for us Falcons fans. Your coverage, hard work, and insight are always valuable. So, the TE position has been covered over and over again, but I feel like there's one glaring question that hasn't been answered: Who has the best hair in our TE set? Hayden Hurst or Jaeden Graham? I feel as though this segment could draw sponsorship by Pert Plus or the likes.
Matt: Oh boy. You know, Johnny, I'm probably the wrong guy to ask about hair! I shaved my head 10 years ago and love not having to worry about combing my hair, putting hair gel in it, drying it or any of that crap. Some guys get a little ... insecure when it comes to hair, I've noticed. That said, Hayden Hurst and Jaeden Graham certainly have some lengthy locks of hair. It works for them and they wear it well. I guess it would come down to … which color you like best? Haha, no clue. To be honest, though, I think Falcons fans just want big numbers from the tight ends in 2020 and could care less about their catchy coifs.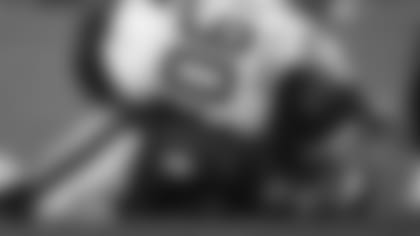 Jerry from Hinesville, GA
Hello friend! I'm baaaaack! First, I want to comment on the excitement around Hayden Hurst. And I'll do that with my best Beek impression. "Pump your brakes folks, there's a reason they let him walk." It wasn't money because he was still under his rookie contract. Next, I want to comment on the elephant in the room. We still need a lot of help on defense. We need another proven linebacker and a veteran edge rusher to help Dante Fowler, and an insurance veteran corner. If we had any holes on offense it would definitely be guard and swing tackle. Your thoughts Beek.
Matt: Haha! Good to have you back, Jerry. Not a bad impression, but I never use the word "pump." It's always "tap the brakes." Small technicality. Your assessment is spot on, for the most part. I'm most concerned about the secondary. I know the group they've assembled is young, talented and has shown some promise at times. But it's also inexperienced, lacks depth and has some unknowns at the moment. If, for instance, A.J. Terrell isn't a starter from Day 1, that could be problematic. I mentioned a list of available free agent cornerbacks on Wednesday here. But we'll wait and see what happens there. I agree about the edge rusher position, too. The Falcons are an injury away from some big problems. Takk McKinley has had his medical issues and Steven Means is coming back from a season-ending injury. I would like to see some proven depth added there, but as we all know that can be pricey as proven defensive ends usually aren't walking the streets. Jadeveon Clowney won't come cheap for whichever team signs him, for instance. I'm not as worried about linebacker, to be honest. I think the Falcons will find some depth there (and I also anticipate them running a lot of two-linebacker sets this season). And we all know how I feel about the offensive line. For the last three seasons there have been question marks and issues surrounding this group. It's time to solidify the left guard spot and this unit must improve as a whole when it comes to pass protection and opening running lanes. And for what it's worth, I think Hayden Hurst will end up being a steal for the second-round pick the Falcons gave up to get him. Until he proves it on the field, though, tap the brakes!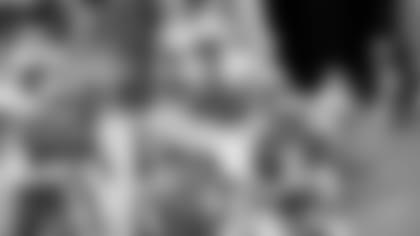 Ricky from North Carolina
Hey Beek. Everyone always talks about the free agents we sign and the people we choose in the draft, but I'm an underdog lover. Which undrafted free agent for the Falcons are you excited to see in a permanent Falcons uniform or excited about all around?
Matt: Wow, that's a great question, Ricky. It's so hard to tell right now because we haven't seen them at all in person or running around on the practice fields (not that it matters, but it's at least something). These guys not only have to make an impression in their individual position groups but also on special teams. And quite often excelling in the latter is how they make the team. Right now there's a lot of buzz around the tight end out of Vanderbilt, Jared Pinkney. As far as a possible bright spot on special teams, maybe keep an eye on receiver Chris Rowland out of Tennessee State. The problem for him obviously is that the Falcons are stacked at receiver. Stay tuned.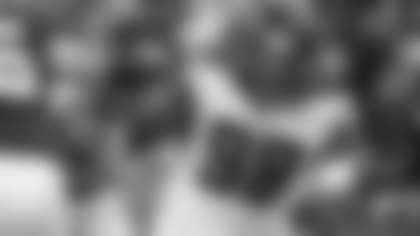 Kevin from Conyers, GA
Hey Matt, I'm a fan of Takk McKinney and wouldn't be surprised to see him have a breakout year. He's been on the verge of one. My biggest concern is his shoulder. If I'm not mistaken, he's had three surgeries. What are you hearing about his rehab and general health? I like to think he can be a real difference-maker.
Matt: This is a huge year for Takk McKinley, no doubt about it. As you probably know, the Falcons declined McKinley's fifth-year option and he will become an unrestricted free agent at the end of the season. McKinley, a former first-round pick in 2017, has shown glimpses of the pass rusher the Falcons envisioned but, yes, injuries have curtailed his progress at times, too. In 45 games, McKinley has tallied 71 tackles, 21 tackles for a loss and 16.5 sacks. Both he and the Falcons could certainly use a breakout season in 2020. As far as we know, McKinley is on schedule and will be ready to go when the Falcons report to training camp.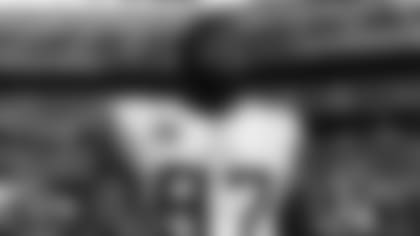 William from Franklin County, VA
Hey Beek, I actually just started reading STRAIGHT FROM THE BEEK a few weeks ago and I have yet to find anything of yours that I don't agree with about the team. Great minds think alike, I guess. I've become a big fan. Anyways I think the staff should really try and bring in both Clay Matthews and Everson Griffen for the defense. Both would provide tremendous veteran leadership and I believe they would make great contributions to the team. It shouldn't take too much money to bring both to the ATL considering their age and nearing the end of their careers. Oh, and maybe a cheap veteran or two for the DBs lol. What are your thoughts on that?
Matt: From a purely football standpoint, I would totally back the Falcons adding Clay Matthews and/or Everson Griffen to the defense. Both would be assets on the field and in the locker room. I just don't see how the Falcons could add both of them at this point. Could they possibly sign Matthews with an incentive-laden prove-it deal? Maybe. I think Griffen is going to command a lot of interest as teams move closer to the start of training camp and the season. As far as adding proven veteran depth at cornerback, well, see my answer above. I feel pretty strong about that.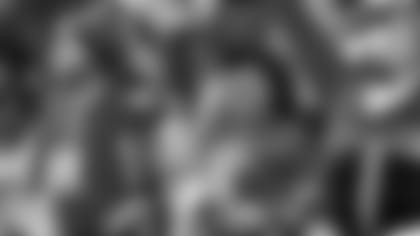 Henry from Augusta, GA
Hey, Beek. Enjoy you keeping us updated. But my question is how will we social distancing with 70,000 fans in the stadium for this upcoming season? Thanks.
Matt: That's a great question. I don't think you can have 70,000 people in one building and practice social distancing effectively. That's something the league and the 32 teams are discussing now. As we all know, a lot can change with this pandemic from day to day and week to week. We have almost three months until the regular season kicks off, so stay tuned. MAILBAG
Do you have a question about the Falcons that you want answered? Ask a question here and it could be posted on AtlantaFalcons.com.
Go ahead, ask the Beek
Do you have a question about the Atlanta Falcons (or anything football-related) you'd like to ask Matt Tabeek? If so, hit the link. Please remember to include your home state (or country if you live outside the U.S.). Thanks for reading SFTB!