A lot can (and has) happened due to the pandemic and no one knows for sure what tomorrow, next week or the coming months will bring. For now, however, we're all hoping that we can safely return to some normalcy and sports will resume – and the Falcons will kick off the 2020 season. You've got plenty of questions about the offseason moves, how the schedule sets up and possible roster moves – so let's get to them now. Just remember that all opinions here are mine unless noted otherwise.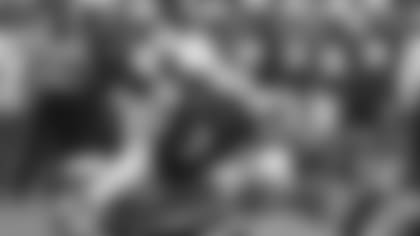 James from Norcross, GA
Why didn't the Falcons do more on the defensive side to get at the quarterback more? I am a little confused about their picks in the draft.
Matt: OK, let me see if I can help you here, James. The Falcons went out and signed edge rusher Dante Fowler. Fowler, 25, should definitely help boost the pass rush. Fowler recorded a career-high 11.5 sacks for the Los Angeles Rams last season and in four seasons, he has recorded 141 tackles, 34 tackles for a loss and 27.5 sacks. The Falcons drafted defensive tackle Marlon Davidson with the No. 47 overall pick in the second round. A four-year starter at Auburn, Davidson amassed 174 tackles, 28 tackles for a loss, 14.5 sacks and three forced fumbles in four seasons. He also blocked three kicks in the 2018 season (so he knows how to get his hands up and deflect balls, too). The Falcons also gave defensive tackle Tyeler Davison a three-year extension. They traded for former Dolphins edge rusher Charles Harris (sent a seventh-round pick for the former first rounder). The Falcons will get defensive end Steven Means back – he missed all of last season with a season-ending Achilles injury. Aside from Davidson, the Falcons used four of their six draft picks on defensive players, including first-round pick A.J. Terrell, who should help the secondary in covering those receivers a little longer (which, in turn, will help the pass rush). They also picked linebacker Mykal Walker and safety Jaylinn Hawkins. Falcons fans got the draft they wanted. Hope that helps some.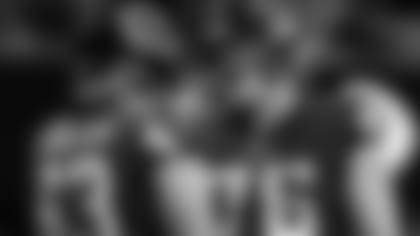 Yulek from India
Hello Beek. I think Chris Lindstrom will make a major jump from year one to year two. Kaleb McGary not so much. Not that he won't get there, but tackle is a lot harder than guard. This is why we really need to look into adding some extra veteran leadership on the offensive line. Alex Mack is possibly gone next year and Jake Matthews is a decent player, but not a leader. Do you see us trying to find some decent free agent offensive linemen with leadership experience?
Matt: I'd be surprised if they made a major move there at this point, but you never know who might come free once camp starts and we get closer to the season. Remember, the Falcons just drafted Matt Hennessy, who can play guard and center. A lot of teams liked him coming out of Temple. Don't forget that the Falcons also signed Justin McCrary in free agency. James Carpenter, Jamon Brown and Matt Gono are all still on the roster and will compete for that left guard spot and provide quality depth, too. And for what it's worth, I'm expecting Chris Lindstrom and Kaleb McGary (who started all 16 games as a rookie) to vastly improve in their second years. The Falcons must be better up front in 2020. Continuity and health will be key factors. The surrendered 50 sacks in 2019 and the running games was not consistently efficient at all. A lot will hinge on their ability to protect Matt Ryan and run the football.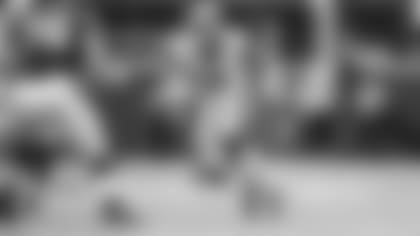 Brandon from Dallas, TX
Hi Beek, I love my birds and read your articles, but this is my first time writing in. I am cautiously optimistic about our off season moves but am curious about the logic that went into the Dante Fowler signing. Fowler was injured in 2015, so I will only compare stats from 2016 to now. Vic Beasley had 99 solo tackles and 33.5 sacks from 2016 to now. Fowler had 104 solo tackles, and 27.5 sacks in the same time frame, he also played in a similar scheme in Jacksonville under Gus Bradley. With that in mind, why do we go give a huge contract to a player that has proven less than Beasley? Sure, he is coming off of a 11.5 tackle season, but Beasley had 15.5 in 2016 and averaged more sacks over his career. What are your thoughts?
Matt: I think you have to look at the timelines of their careers, beyond just the stats, and each one of their paths separately before you line them up and compare. You also have to look at them as far as what kind of juice (leadership) – the intangibles – they bring to the team as well. Dan Quinn knows Dante Fowler well, and you probably know by now that he helped recruit him to the University of Florida. Numbers-wise overall, they may be similar, but Fowler is coming off a solid season and his arrow is pointing up. The Falcons, who also like the competitive mindset he'll bring to the defense, obviously believe he will stay on that trajectory. Fowler battled through some injuries early on in his career before righting the proverbial ship. Vic Beasley had that one outstanding season you mentioned before his production dropped. He did finish the 2019 season stronger but I think both sides thought it was best to move on – a change of scenery is sometimes good for players. So that's how I look at the two players. Similar numbers, but their production levels are trending differently. The big question now for the Falcons is whether Fowler can maintain that level of production in 2020.
Tony from Atlanta, GA
Hey Matt, Tony here. First timer. Do you think the Falcons will go after Larry Warford from the Saints?
Matt: First, welcome to Straight from the Beek! Glad to have you contributing. As I noted above, Tony, I'd be surprised at this point if the Falcons add anyone along the offensive line at this time. Will they later on this summer? It's possible, especially if they don't like what they're seeing on the field, if someone gets hurt or if someone they like a lot becomes available due to roster moves or is a cap casualty. That said, there was a story on Pro Football Talk today about Larry Warford and he is reportedly looking for a deal that will pay him $7 million in base salary. Warford is a good football player – he's made three straight Pro Bowl appearances. It'll be interesting to see how many teams go after him. Obviously, the more that do, the more money he'll command. I'm just not sure if the Falcons will be one of them at this point, all things considered. Not yet, anyway.
Austin from Toccoa, GA
What are the chances of us getting some of the cornerback free agents still available, like Logan Ryan? I like our CBs but I think we need someone to hold CB1 for a little bit. What is the chance we get any of the corners left?
Matt: Austin, I don't think the Falcons' chance of landing Logan Ryan are very good at all (it appears right now that the Jets are reportedly close to a deal with him), but I'd be all four the team signing some veteran players at that position – for experience and depth. It's the one position that I've been most concerned about heading into the offseason and thought it was the biggest need heading into the draft. I liked the fact that they picked A.J. Terrell with the No. 16 pick and think he'll be solid with a young group of cornerbacks. But I definitely would like to see them now and proven player there, if anything just to come in and push those guys for a starting job. The real good ones don't usually become available though because they are coveted (and pricey). MAILBAG
Do you have a question about the Falcons that you want answered? Ask a question here and it could be posted on AtlantaFalcons.com.
Go ahead, ask the Beek
Do you have a question about the Atlanta Falcons (or anything football-related) you'd like to ask Matt Tabeek? If so, hit the link. Please remember to include your home state (or country if you live outside the U.S.). Thanks for reading SFTB!