Welcome to Straight from the Beek! The Falcons have wrapped up minicamp and are off until training camp kicks off in mid-July. In the meantime, you've got plenty of questions – so let's get right to them. Just remember that all opinions here are mine unless noted otherwise.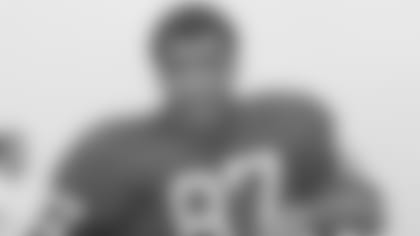 Justin from Baltimore, MD
Hey, Beek! Huge fan of the column and an even bigger fan of the Falcons! Now I know people keep bringing up the pass rush and blame the organization for releasing players over the years. I've heard people say John Abraham, Dwight Freeney, and even Patrick Kearney, but I feel like Atlanta has NEVER had a true pass rusher. So, really, I'm cool with anyone stepping up at this point to make their mark and cement themselves as the Falcons' first true pass rushing specialist. Do you think DQ can finally mold one of these guys (Takk, Vic, or John) into that role? Or are we going to be versatile with them? I just don't like the high expectations for the Falcons pass rush when, really, we have no past to compare it to, I guess.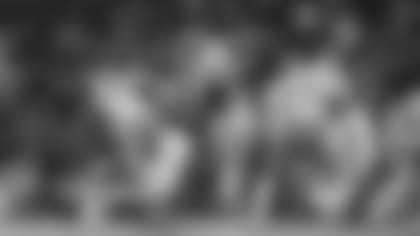 Matt: My first thought was it's too bad they didn't track sacks when Claude Humphrey played, Justin. Humphrey was a dominant player who could not only get to the quarterback, but opponents feared him (that's him in the photo above sacking the late Ken Stabler during the 1975 Pro Bowl). Humphrey should be considered the standard when it comes to great Falcons pass rushers. I always say the great players – the great TEAMS – can impose their will on other teams when it matters most. The Falcons have had players flash greatness, but not consistently over a period of time. You mentioned Takk McKinley, Vic Beasley and John Cominsky. All three are young players (Cominsky is a rookie!) and sometimes it takes time to develop into a great pass rusher, Justin. Go back and look at Demarcus Lawrence's stats. He has 25 sacks over the last two seasons, but only had nine during his first three seasons. Yes, he missed some time with injuries and some other injuries, but it took time and patience. And now it has paid off for the Cowboys – and for Lawrence in a big way. I think with Dan Quinn calling the defense, we're going to see some new wrinkles and more aggressiveness out of this unit. For now, all you can do is have faith in DQ and remain patient with these young edge rushers. Also … I still think the Falcons could add another player or two before the season starts. Stay tuned.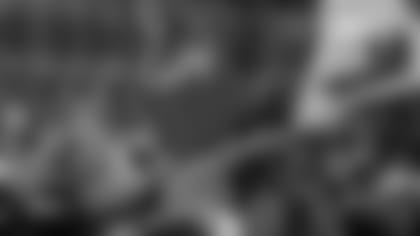 Mark from Rydal, GA
Do you believe that the Falcons can win the division if these three scenarios happen? 1) We beat the Saints and Buccaneers twice. 2) Split games with the Panthers. 3) Win against San Francisco and Jacksonville because both opponents will be looking to rebuild.
Matt: Let me get this straight. In your scenario the Falcons would have a 5-1 division mark and are going 7-1 in the second half of the season (all of the games you mentioned take place after their bye in Week 9). If the Panthers should also sweep the Saints and Buccaneers and beat the 49ers and Jaguars, it would come down to how the Falcons and Panthers fared in their other eight games (overall) and against the common opponents. The NFC South teams all play the AFC South teams. The Falcons and Panthers each have two games that are not common opponents; Atlanta plays the Vikings and Eagles while Carolina plays the Redskins and Packers. I'll say this much, if the Falcons go 5-1 in the South and 7-1 down the stretch, I certainly like their chances of winning the division and making the playoffs.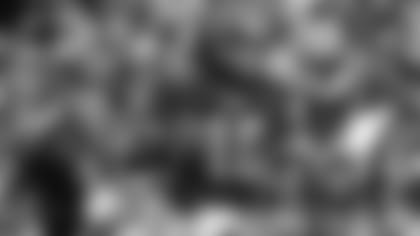 Matt: How great was that 1980 Falcons seasons? When Stan wrote in and started detailing that play, I naturally had to go look it up and try to find footage of it – and I did. And then I sat in my office and watched the entire 1980 season highlight reel with the legendary John Facenda narrating. I knew it was a special season, but that team was so easy to root for – with so many colorful characters, underdogs and flat-out ballers. It was the best part of my day. And if you haven't read Stan's comments about that team and the great Steve Bartkowski, you really should. It was pretty cool … plus you can watch that video again with the Falcons wearing their best uniforms. Thanks for the note, Ronnie.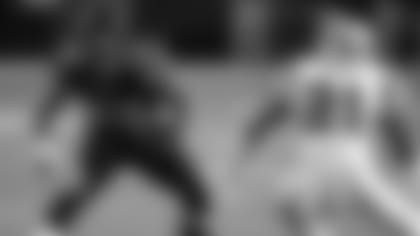 Mark from Peachtree Corners, GA
Not a question, but since uniforms seem to be popular, and since you were asking about combos you might have missed … I miss the away black-white-black combo the Falcons had during the Michael Vick era; we haven't worn them since Matty's rookie season. I'm not a fan white-on-white away uniforms for any team, and I really get bummed out when we don't get an away red jersey game because of that. Can't we have two or three games where we can wear black pants? Other teams don't seem to have that problem.
Matt: Well, the topic of uniforms is a popular one – and if there's one thing that you guys have made crystal clear since I started Straight from the Beek in 2017 it's that 98 percent of you want new uniforms and miss versions of the previous looks. And almost everyone prefers the classic Falcons logo – the black-and-white bird with the long wing. I asked readers on Thursday for some alternative looks they'd prefer and back in September, I ran a poll asking what fans preferred as the main home-and-away uniform combinations. Results to both are below.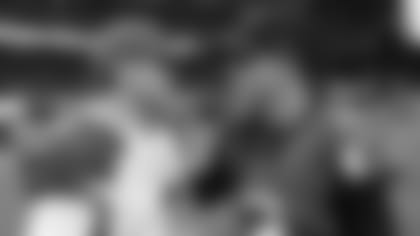 My takeaway is that most fans – the ones on Twitter anyway – want more black combinations. There is a large (and growing) segment that prefers the Falcons go back to the red helmets and silver pants, too. A few have suggested combinations consisting of black or red pants, too. I think we can all agree that that pinstripes need to go. I personally think the Falcons and Cardinals uniforms look too similar – and very CFL-ish.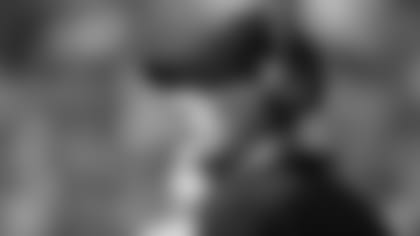 Stacey from Adairsville, GA
Beek, I hate to see you in 2019 eating your own words. I really think Dan Quinn knows what he's doing with Vic Beasley and Takk McKinley. And, by the way, they're not the only two players on defense.
Matt: Hmm. I've said repeatedly and consistently that I think Dan Quinn taking over the defense will be a good thing. And aside from Vic Beasley and Takk McKinley … Grady Jarrett, Jack Crawford, Deion Jones, De'Vondre Campbell, Foye Oluokun, Isaiah Oliver, Desmond Trufant, Ricardo Allen, Keanu Neal – and let's throw Damontae Kazee and Adrian Clayborn in, too. How'd I do for starters? And which words am I going to eat, Stacey? Let me know.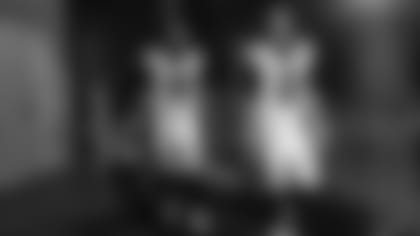 Mike from Norcross, GA
I'm a season ticket holder and a die-hard fan and always will be! My question is, why wouldn't we address a legitimate backup QB? Matt Ryan is awesome, regardless of the INT and fumbles given up. But if he goes down, I'm not sure if we could win a game with our backup situation. Is looking for a second string QB in the works? Or do you feel we're OK with Matt Schaub?
Matt: Well, Mike, I can assure you that the Falcons could care less when it comes to how I feel about Matt Schaub. That said, they appear to feel really good about the veteran quarterback – so much that they signed him to a two-year extension back in early March. Schaub knows the scheme, can still make all of the throws, is battle-tested and brings veteran leadership to the team. He's also like having another coach out there for Ryan because he can see things in the defense as well. Ryan has been incredibly durable throughout his career. In 11 seasons he's only missed two games. The Falcons are fortunate to not only have the best quarterback in franchise history playing at an elite level, but a very healthy one at that (knock on wood). In other words, let's hope the Falcons never have to find out if Schaub can carry the team. Thanks for writing in. MAILBAG
Do you have a question about the Falcons that you want answered? Ask a question here and it could be posted on AtlantaFalcons.com.