Happy Monday and welcome to Straight from the Beek! The Falcons 2019 training camp kicks off in about 60 (or so) days and there will be a lot happening at Flowery Branch between now and then, too. In the meantime, you've got plenty of questions about the Falcons and all things NFL-related. So, let's get right to them. Just remember that all opinions here are mine unless otherwise noted.
Cameron from West Seneca, NY
Matt Ryan had the second-best season of his career last season while being one of the most-rushed QBs in the league. My question is, with the hopeful improvements in the offensive line, do you see our boy Matty Ice competing for another MVP trophy? And with the coaching changes (especially excited for Dan Quinn to take over the D), how do you think our Super Bowl chances look?
Matt: You know, there was a point during the first half of the 2018 season where Matt Ryan's numbers were just as good as his 2016 numbers (pace-wise). But, as we all know, the only stats that truly matter are in the win-loss column. When the winning percentage is down, individual accomplishments tend to get overlooked or don't mean as much. Just look at the seasons both Ryan and Julio Jones had statistically in 2018. I wrote a column about it here. But back to Ryan. I like that you used the word "hopeful" in describing the offensive line changes because it's important to note that the new-look Falcons have yet to play a meaningful down or even practice with pads on yet. It'll take some time to build some cohesion and chemistry. This group is bigger, deeper and younger than last season's unit. The expectations are high, and I feel confident that they'll meet them, unless something unforeseen happens. I also expect Matt Ryan to have another strong and efficient season, too. The real key for this offense, though, will be the running game. It appears that Devonta Freeman will be at full strength by training camp and that'll be huge – for the offense and Ryan. If all goes well, Ryan should have a solid year and the Falcons should be extremely competitive. How many wins? Well, who knows at this point – it's such a long season. If they can tally 10 or 11 wins, that should be good enough to reach the postseason and, as we all know, you've got to in it to win it (the Super Bowl, that is).
Travis stationed in Europe
How are you Beek? How are you FALCON FANS? I just have a comment!!! Everyone ... it's OK to question our quarterback. That does not make anyone that questions their favorite team's quarterback less of fan. I have always said that after the Michael Vick era ... we were fortunate that Thomas Dimitroff (and other decision makers) selected Matt Ryan as our quarterback. He has led this franchise and has become (IMHO) the best quarterback in franchise history. With that said, the ultimate goal is to win the Super bowl. When teams win the Super Bowl, the quarterback gets a lion's share of the credit and that is just the way it is. When a team like our Falcons has a good team like we've had in the last couple of years and we do not have any championships to show for it, a lion's share of the blame is going to go to the quarterback and that is just the way it is. He is the franchise quarterback and has broad shoulders. So please, stop questioning people's commitment to the team, because of their opinion/stance on Matt (Matty Ice) Ryan. I digress.
Matt: Great point, Travis. I think it's important to keep things in perspective and, that's mainly what I try to do here in this space. Most fans are extremely passionate, and some tend to overreact and have some hot or knee-jerk takes. Matt Ryan is without question the franchise's best all-time quarterback no matter how you slice it, but he's not perfect. No player is.
Viv from Grayson, GA
Hi Beek. In response to "James from Dalton"— I have lived my entire life in N.J. until my family's move to Georgia in 2007. And I'm a Falcons fan now!!! And it's not because red is my favorite color (N.Y. Giants are red, too), but because I think there is something special about the Falcons organization that sets them apart. While winning is a factor in any competitive organization, just as important is the underlining culture and value of the people who work there. And a true fan is loyal regardless of the organization's outcome. So "rise up" James from Dalton – and respect all folks (and fans) regardless of their geographic location, past or present. And Beek – perhaps wearing more "red" at Falcons games might quash a naysayer???
Matt: Well said, Viv – our society is more transient and, like I noted in my original response to James, some of us have jobs that require us to move around more than others. And you made me chuckle out loud with that last comment. I'm sure the regulars here at SFTB are very familiar with you and know that you frequently write in … and some may even recall that I wrote about how we bumped into each other at one of the games – and that you called me out for not wearing any red or black that day! I'll make it a point to wear a lot of red this season, Vivian.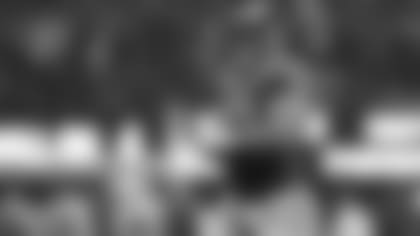 Jackson from South Bend, IN
Hey Beek. I was wondering what you think about the Falcons signing another DT like Ndamukong Suh. I think our D-line has improved a lot, but I still think it needs help at DT.
Matt: Hey, Jackson. I think there's a very good possibility that the Falcons will consider at more pieces to the team as team start to make some tough decisions before the final roster cutdowns. Teams have to make room for their new draft picks, for example. Some teams are trying to give their core players contract extensions to keep them around (sound familiar?) and, as a result, some very good players will end up as free agents – it's all a numbers game. I think the Falcons could consider adding the right player (if he comes free) at defensive tackle, defensive end or cornerback. There are still a number of very good players who are currently free agents, too. They are likely seeking a third contract or coming off an injury and waiting to see if the market plays out in their favor. Stay tuned.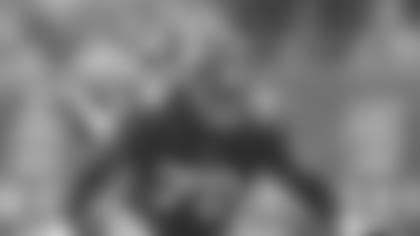 Dan from Chatsworth, GA
First, I would like to welcome you to Georgia. Southern hospitality isn't completely dead despite a previous person's opinion. Now my question, who do you think will be the biggest surprise to fans out of the new players the Falcons have drafted or signed in free agency. Keep up the good work, I enjoy your opinions and insight.
Matt: Hey, Dan. Great question, and I appreciate all the kind notes and, trust me, I have met so many nice people here in Georgia who've made me and my family feel very welcome! We love it here. OK, biggest surprise … I'm going to give you a free agent and a draft pick – guard Jamon Brown and running back Qadree Ollison. I think most of us just assumed that James Carpenter would take one guard spot and first-round pick Chris Lindstrom will man the other. But do not discount Brown pushing for playing time with the starters. Also, Dan Quinn described Ollison as "a four-down back" and I think he'll be in the running for the No. 2 spot with Ito Smith. How is that for some bold predictions? Thanks for writing in.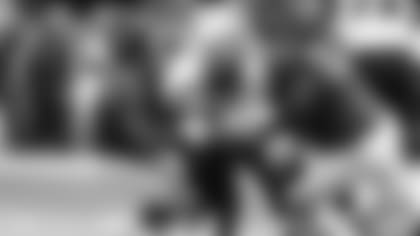 Michael from Monroe, GA
Matt (if I may address you by a truncated first name), I was extremely distressed to see a "fan" deriding you for "bossing us locals around." Some people don't understand that a birthplace is not really a choice. My experience is that very few Atlantans were even born in Georgia. And your insights into the inner workings of a complex NFL are unquestionably invaluable in that they answer questions I haven't even thought to ask. Please don't "get lost," rather, continue what you do so well, and please STAY!! I doubt I'm speaking only for myself. I do have a question: How easy is it for a head coach to assume the responsibilities of a coordinator and still perform all the duties of a head coach? Is there a potential loss of efficiency? I would be very pleased if the Falcons defense began playing with the thunder of Seattle's during the Legion of Boom days. Maybe we can bring back the "Grits Blitz." Again, thanks for all you do!
Matt: You may call me Matt anytime, Michael! And you guys rock with all the support – I'm starting to blush here. And I don't plan on getting lost anytime soon, either. I think because of all the staff changes and additions Dan Quinn has made, specifically hiring three former NFL head coaches in Dirk Koetter and Mike Mularkey as well as bringing Bob Sutton to help with in-game strategy, clock management, time-out usage and replay review for the Falcons, Quinn will be able to focus more on calling the defense and making adjustments, etc. And as we all know, defense is Quinn's calling card. As far as a nickname, I've pledged to not start that up or to start any polls for nicknames. It must be earned on the field.
Brendan from Suwanee, GA
Just a comment. I am also from NYC (Queens). I have lived in the South since 1987 and still some folks consider me a Northerner! The guy who made the rude comment about where you are from ... forget him. Keep writing!
Matt: You got it, Brendan. Done. Thanks, bud.
Homer from Jonesboro, GA
Do you think we can take the division if the team can stay healthy?
Matt: Yes, I do, Homer. I think the Falcons have plenty of proven talent and depth at some key positions and have made some critical moves during the offseason to address some of their shortcomings from a year ago. The offensive still must come together, but the sooner it does the better. Are there still some thin areas on this team? Yes, specifically cornerback. Some players must make the jump from Year 1 to Year 2, especially guys like Isaiah Oliver. But if Dan Quinn can get the most out of Takk McKinley and Vic Beasley, that'll bode well. There are a lot of things that must shake out but staying healthy (as we all were reminded in 2018) will be critical. I do think the Falcons have what it'll take to contend, though. MAILBAG
Do you have a question about the Falcons that you want answered? Ask a question here and it could be posted on AtlantaFalcons.com.