Happy Friday, Falcons fans. We're only 62 days away from the draft. What will the Falcons do? Well, that's a great question. From what I am hearing, everything is on the table when it comes to that No. 4 pick – and, frankly, it should be. A lot of teams have questions at quarterback, and everyone seems to be standing pat (for the most part) when it comes to making roster moves until a new TV deal is worked out. So, with that, let's get to your questions. Just remember that all opinions here are mine unless noted otherwise.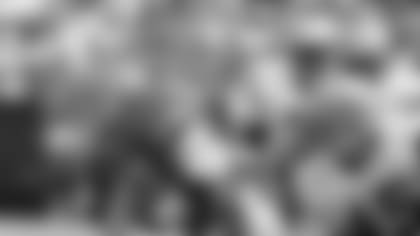 Ernie from Flowery Branch, GA
Hey Beek, thanks for having this forum for fans to talk about the Falcons. I just wanted to comment because of the comments made about Matt Ryan. You know I'm a fan of Matt Ryan, I still think he is our best chance at a Super Bowl win! The Super Bowl loss was due to an overall team effort from bad time management by the coaches, offensive line penalties, and a sack! That wasn't Just Matt Ryan! My question/comment is as follows: some experts state that it is not worth it to take a running back early on in the draft because it is difficult to assess their durability and it can cost the team a lot, so do you agree that teams should wait and draft a running back later in the draft? We certainly need one. Thanks!
Beek: Hi, Ernie. And you're quite welcome and thanks for the kind words. I agree with you regarding your main point about Super Bowl LI – it's not on one player, especially not on Matt Ryan. Moving on … regarding your question about running backs, it all depends. It depends on where you're picking and who it is. Great backs don't come along very often. Running backs do take quite a beating and their best years, in general, are their early years in the league. Running backs tend to have a shorter shelf life in the NFL, too, because of that. Emmitt Smith was the 17th overall pick when he came out of Florida. That pick paid off; in return the Cowboys got the NFL's all-time leading rusher. Part of the reason why Smith had such a long career in the NFL was because he was so good at avoiding many of the bone-crunching hits backs often take. He was special. Some teams – like the 49ers and now the Rams – believe you can be successful with a running back-by-committee approach vs. investing heavily in one very good running back (and hope he can stay healthy and on the field). And when one is "on," you ride him. I don't have a problem drafting a great back high if he's worth it, but it's that second contract you have to be careful with – and gauging where they are health-wise before dishing out big money.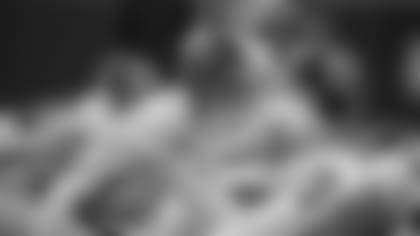 Charlie from Boulder, CO
Beek, I have been enjoying your mock drafts with how it changes week to week depending on the news that week, and I have also been enjoying your write-up on quarterbacks that fit the Falcons, but I was wondering if you could write about offensive lineman and defensive lineman that fit the Falcons because I think after roster evaluation, Smith and Fontenot will realize that we really need to improve our offensive line and defensive line as a priority this off-season, don't you think? And thanks for keeping the die-hard Falcons fan updated!!!
Beek: Thanks! I'm glad you noted that part – "how it changes week to week depending on the news that week" – because a lot of people either miss that, don't get it or wonder why I keep changing my mind. There's actually some thought and reasoning behind it all. I'm actually planning on hitting all of the position groups, Charlie. So be on the lookout for the offensive linemen next. While the Falcons have yet to make any additions – they have to get in compliance with the salary cap first – Terry Fontenot and Arthur Smith are coming into town with fresh eyes and know there are areas where the Falcons need to improve. Based on things were done in Tennessee and New Orleans, it's clear those men understand the importance of winning in the trenches, too. Will they improve the Falcons in that area? Stay tuned.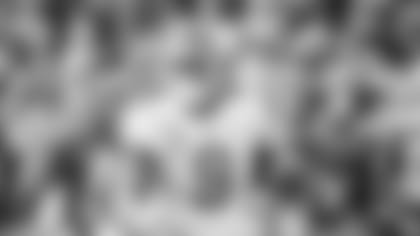 Jerry from Hinesville, GA
Hi, Beek. I like your latest mock draft a LOT! Farley is the #1 DB in the draft to me and yes, better than Slow Surtain. If that played out, it would be the best-case scenario to me. Other than trading down further and still getting Fields, Farley, Parsons, Pitts, or Sewell. By the way, I watched the Emmitt Smith clip ... meh, I'm still not impressed. He was mostly never touched until he was at the second level. If Barry Sanders had that line, the record would be around 25,000 yards. Anyway, I know we're not picking a running back in the 1st round unless we trade down to the late 20s or 30s. But, if Etienne is there when we pick in the second round, would you pull the trigger?
Beek: Jerry, Jerry … one day you'll come around on Emmitt Smith. And, yes, Barry Sanders was a great one, too. To answer your question, absolutely. I think Travis Etienne is a very good back and I wouldn't be surprised if he's gone by Day 2.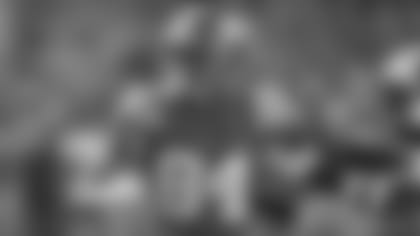 Katy from Jacksonville, FL
Good morning Beek! Falcons need a backup quarterback and possible a tight end either during free agency or in this year's draft. How do you feel about Kyle Trask out of Florida? Also, what is your opinion on Kyle Pitts out of Florida?
Beek: Hi, Katy. I think Kyle Pitts is a special talent. It would not surprise me one bit if a team falls in love with him and take him in the top 10 or even the top five – and that's rare for the tight end position. But Pitts has rare talent. I think it would be fun to see him in a Falcons uniform, too, but I think the Falcons have bigger needs to address. It's clear that the Falcons know that picking in the top five doesn't happen a lot – unless you're a perennial loser – and they plan on taking advantage of that. Which leads me to quarterback. Great quarterbacks are hard to come by, and that's why so many of the good ones in college are picked very high in the draft. I think the Falcons will consider their future and the quarterback position before the draft – and once the draft begins. You never know what will happen, or what teams might do in terms of trades (and offers). That all said, I think Kyle Trask was pretty good in college, but not great. I think he'll be drafted, likely on Day 2 (the second or third round). Where he goes, the talent around him, the system he'll be in – will all be factors in his long-term success. I don't think the Falcons would draft a backup quarterback. If they draft one, it's because they view him as a starter at some point in the future.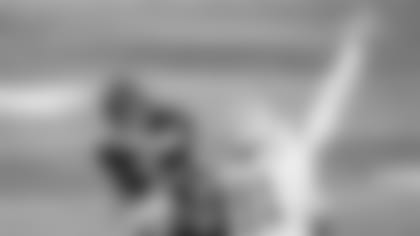 Ricky from North Carolina
Greetings. I have a 2-part question.
I believe the back end of our defense is solid with Keanu Neal and Damonte Kazee both starting at safety. That being said, is it possible that we can keep them both by signing one and franchise tagging the other?
Which player do you think will most likely get the franchise tag this year?
Beek: Ricky, I think most teams are standing pat right now when it comes to signing anyone or tagging anyone because everyone is waiting to see what the actual salary cap number will be, for better or worse. Both Damonte Kazee and Keanu Neal are scheduled to become unrestricted free agents on March 17. At the same time, the Falcons still have to get in line with the salary cap. I wrote an article on this very subject. Check it out. This is just my opinion (educated guess), but I don't see the Falcons tagging any player at the moment. I also don't see them spending big bucks in free agency, either. They simply can't afford to right now. My guess is both Kazee and Neal could very well end up signing elsewhere – I heard Dan Quinn, the Cowboys defensive coordinator, might need some safeties down in Dallas – or, if they don't like what they're seeing on the open market, they could re-sign with the Falcons. If the Falcons were going to tag any player … how about kicker Younghoe Koo? As noted by Nate Davis in USA TODAY, Koo is coming off a Pro Bowl year, is only 26 and it wouldn't cost the Falcons that much to tag him – maybe around $5 million. MAILBAG
Do you have a question about the Falcons that you want answered? Ask a question here and it could be posted on AtlantaFalcons.com.
Go ahead, ask the Beek
Do you have a question about the Atlanta Falcons (or anything football-related) you'd like to ask Matt Tabeek? If so, hit the link. Please remember to include your home state (or country if you live outside the U.S.). Thanks for reading SFTB!