The NFL offseason is in full swing and a lot will be unfolding for the Falcons in the coming weeks and months that will have a major impact on the 2020 season. It's also mock draft season – and I highly recommend you check out my first one, dropped here on AtlantaFalcons.com on Wednesday. In the meantime, you've got plenty of comments and questions – so let's get to them now. Just remember that all opinions here are mine unless otherwise noted.
We're off – oh, and folks, it's Super Bowl. Two words. Let's get it right, please. Thank you.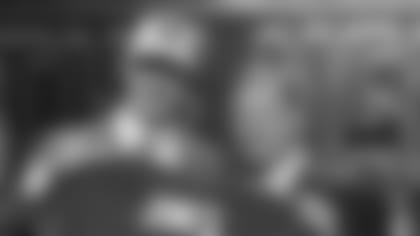 Kyle from Fort Worth, TX
Am I off base to think we should use a Day 2 pick to find help at running back? Also, what's the more immediate need for the first-round pick, DB or DE? I keep going back and forth on that one.
Matt: Upgrading at both cornerback and edge rusher have to be top priorities for the Falcons. Right now, especially considering the news regarding Vic Beasley, I'd lean towards edge rusher. When it comes to the draft, what unfolds in the picks prior to the Falcons' pick at 16 will obviously have an impact on the decision if a player they have rated higher on their board is available. There are numerous scenarios that teams must prepare for when it comes to the draft. What if a team trades down? What if a team makes a trade for a veteran player to fill a need, allowing them to take the best available? What if news breaks about a prospect and he drops out of the first round? That's why teams go through these scenarios and do their homework on every single prospect – you just never know. And that's really why my mock draft changes when there's news reports or a team's supposed interest in a specific prospect – it all could have a trickle-down effect on who the Falcons ultimately pick. So, right now, I think it'll be an edge rusher, Kyle. But if Jeff Okudah were to slide for some reason, who knows. All it takes sometimes is for one team to fall in love with a prospect, much like the Giants did with Daniel Jones (pictured above) last year.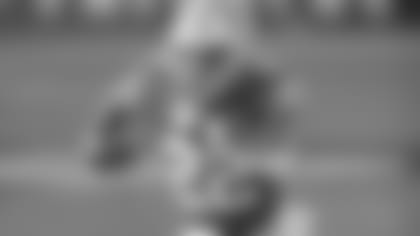 Jason from Williamson, GA
Hey Beek! Lifelong Falcons fan here along with being a Georgia Southern fanatic. Do you think it would be possible to acquire Matt Breida from San Francisco to bolster our backfield? He was a beast at GSU and hit over 22 mph on one of his runs this season. It looks like he fell out of favor with Kyle Shanahan and might be a cheap pickup. School me and thanks!!
Matt: The San Francisco 49ers had a strong running attack in 2019, and Matt Breida (pictured above) was one of three backs leading the charge. His final rushing numbers were 123 carries for 623 yards and one touchdown – including a long run of 83 yards. He also had 19 receptions for 120 yards and a score. Brieda was undrafted coming out of Georgia Southern and he's set to be a restricted free agent when the new league year begins on March 18, meaning he's free to sign an offer sheet with any team but the 49ers can retain him by matching the offer. It wouldn't surprise me to see the Falcons add one or two running backs to the roster this offseason. I think they need to address the offensive line first though, so whoever is running the ball has a chance.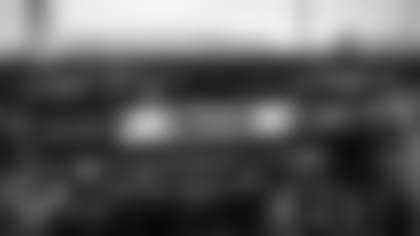 Joe from London, England
Hey Beek! Ahoy from here in London, where it's great to be kept close to Atlanta with your insights. I'm so excited to get to see my Falcons play in the UK again next season. Of course, I saw them lose to the Lions here in 2014 – that wild comeback hurts almost as much as 28-3 – and my only trip to the US was to see them play New Orleans on Thanksgiving 2018 – ouch. So, my question is, do you think I'll finally see them win next November? And do you have any thoughts on London getting an NFL franchise?
Matt: Hey there, Joe! Thanks for your support – and hopefully you'll remain a Falcons fan regardless if London were to get its own team. Regarding your chances of seeing the Falcons win, I can't tell you that because the schedule hasn't been released yet. I can't tell you who they'll be playing, when or where, either. That all said … I do hope you see lots of wins next season. And forget the schedule, we don't even know what the Falcons roster will look like when they kick the season off in September – so all predictions from me are out the window until at least July or August. As far as London getting its own team, I think it could happen but ... I have yet to hear a scenario that's not somewhat of a scheduling nightmare.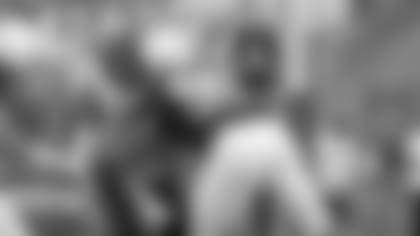 Jeremy from Calhoun, GA
Hey Beek! Love starting my day with your column! I know a lot of people are talking trades in the draft. Realistically if we do any trading in the first round, I think it's going to be back, to acquire more second- or third-round picks. I think guys like Yetur Gross-Matos (pictured above), C.J. Henderson, Zack Baun (pictured at top of page), J.K. Dobbins, Taylor, etc., will all be there at the back end of round one. Yetur would be my first pick wherever we fall, watching tape, he looks like the game-wrecker TD wants. He implodes the line of scrimmage and hustles every play! Proven GATA guy. I think he is there and then picking up a CB, RB, LB in the second and third will make sense!
Matt: Thanks for the kind words, Jeremy. Appreciate all of you SFTB readers and your comments – even if I can't get to them all every single day. Look, it would not surprise me one bit to see the Falcons trade back at some point – or even twice. They need picks and they need to hit it out of the park with this draft, too. That's not easy to do. As of right now, they have needs at edge rusher, cornerback and offensive line. Everyone likes to talk about skill position players, but games are won and lost in the trenches. If you control the line of scrimmage, you're winning games in the NFL. Depending on what happens in free agency, the Falcons could have additional needs at tight end, running back and linebacker. With a somewhat limited salary cap, that makes coming out of the draft with difference-makers and contributors all that more essential. And that's why I could see them acquiring more picks, Jeremy.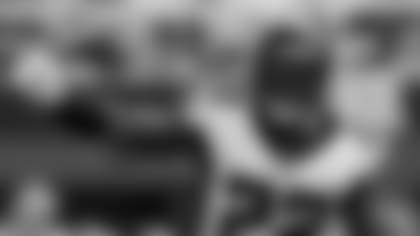 D. Ray from Charlotte, NC
How are you, Beek? This is my first time writing in. I have a question to run by you as we prepare for the offseason. Being that we are losing some players and this is a major offseason, what do you think about moving Keanu Neal to LB, similar to what we did with Kemal Ishmael and moving Damontae Kazee to strong safety, given he played better there? It's all about getting our best players on the field at the same time, right?
Matt: First of all, thanks for writing in and welcome to Straight from the Beek, D. Ray. Sometimes moving players around works, and sometimes it doesn't. The defense played much in the second half when they move Damontae Kazee back to safety, for instance. As far as moving Keanu Neal (pictured above) to linebacker goes, he's similar in size to Deion Jones but that doesn't mean he'd flourish in that role. Obviously putting the players in a position to make plays is the ultimate goal. It's an interesting thought and might be worth asking Dan Quinn about at some point, just to see what he'd say.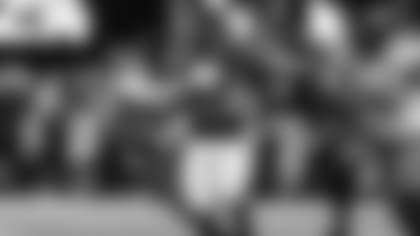 Michael from Baltimore, MD
Hey Beek, this is my point of view of what should happen this offseason: 1.) Cut ties with Desmond Trufant. He has had some good moments, but not enough to outweigh the bad. 2.) Matt Schaub has to go as well. Matt Ryan is not getting any younger and we need to get a little younger at the QB position. 3.) Devonta Freeman has not been the same since we went to the Super Bowl. He continues to get hurt and his production has gone down. Free agency will be a good place to start addressing these needs and then finish up in the draft. Like I said, Matt Ryan is not getting any younger and neither is Julio Jones, they need help. Calvin Ridley is great, but more is needed to compete for a Super Bowl again soon. What do you think?
Matt: I think that's a lot to digest and unwrap, Michael. I also think there are salary cap implications with a few of those moves that must be considered (although most fans don't to hear about or discuss the financial repercussions of making hypothetical moves). No, Matt Ryan and Julio Jones are not getting any younger, but they are still playing at a high level. When their play starts to noticeably slip, let's talk about it. You're also talking about parting ways with two starters with time on their deals in Desmond Trufant and Devonta Freeman (pictured above). I'm not saying you keep someone on the roster because of a potential cap hit (teams make those kinds of decisions all of the time), but the cost and loss of production must be weighed against the alternatives. Maybe it's just me, but I look at free agency as means of signing quality/proven depth at this point, nothing else. This team isn't going to make a big splash there. Those splashy moves already came in the form of signing Jake Matthews, Ricardo Allen, Matt Ryan, Julio Jones, Grady Jarrett and Deion Jones to contract extensions. The draft is going to be crucial – and hitting on all of those picks. Do you really want to draft a quarterback who is going to sit for the foreseeable future, or would you prefer to use that pick on a running back or left guard who could end up starting in September? That's a pretty easy decision for me. MAILBAG
Do you have a question about the Falcons that you want answered? Ask a question here and it could be posted on AtlantaFalcons.com.
Go ahead, ask the Beek
Do you have a question about the Atlanta Falcons (or anything football-related) you'd like to ask Matt Tabeek? If so, hit the link. Please remember to include your home state (or country if you live outside the U.S.). Thanks for reading SFTB!