We've got lots to cover, Dirty Bird Nation. Sweet new uniforms are on the way. The blue-panel assembled by the Pro Football Hall of Fame snubbed Tommy Nobis – again. The NFL new year is about to kick off, and that means free agency. How active will the Falcons be? The Senior Bowl, Pro Bowl and NFL combine are right around the corner, too. In the meantime, you've got plenty of questions, so let's get to them now. Just remember that all opinions here are mine unless otherwise noted.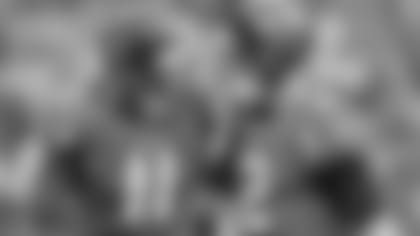 Tony from Scottsdale, AZ
I don't have a question, just a quick comment. I've been a Dirty Bird since before the Grits Blitz and Bubba Bean was the star back. Born in Grady moved to Arizona in 2010. It never fails to amaze me when I see all the Matt Ryan haters. The funny thing is, they probably couldn't tell the difference between the A-gap and a Cover 2! No person with the tiniest amount of football IQ, would have a problem recognizing Matt's pedigree. Matt is 4-4 in the postseason, 50 percent. Michael Vick was 1-1, 50 percent. Guess that makes him garbage too. There's a song that says, "... you're gonna miss me when I'm gone." It took 41 years to get a QB of his caliber. Let's hope that when the "garbage" QB's bust is sitting in Canton, it doesn't take another 41! Keep up the good work, Beek!
Matt: Well stated, Tony. Since you're dropping song lyrics, I'll drop one that summarizes what I've been hitting Falcons fans over the heads with all year long. "Don't know what you got till it's gone ... And it ain't easy to get back. Takes so long." I keep telling Falcons fans to savor what they have in Matt Ryan and Julio Jones because when this run is over, it could be a loooong time before we see another duo like it here in Atlanta. I'll add one clarification to your points, however. In 10 postseason games, Ryan is 4-6. Michael Vick is 2-2 in the postseason in a Falcons uniform (and 2-3 overall).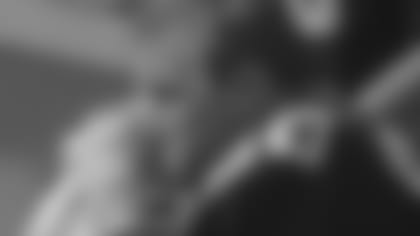 Dave from Rutland, OH
I really can't be anything other than furious about the NFL Hall of Fame snubbing Tommy Nobis once again. I have heard all that dribble about him playing on bad teams. Sorry ... not buying that line of reasoning. We aren't talking about whether or not to induct the 1968 Falcons team. We are talking about one player who was really exceptional on some bad teams. Tommy Nobis was a tremendous player. It's horse sh*t that he isn't already in the Hall. Thoughts?
Matt: What's most perplexing is that many of the players and coaches who competed against Tommy Nobis – and we're talking about men who are already in the Pro Football Hall of Fame – all made statements that Nobis is Hall of Fame worthy. He was the best player in college football when he came out – don't take my word for it; Sports Illustrated and LIFE magazines proclaimed as much on their covers – and he ended up playing for a team that was hardly ever on national TV and didn't win very many games. And this was during a time when college football was way more popular than the NFL, too. I honestly think Nobis isn't appreciated because of that and the people making a case for him need to do a better job of conveying as much. For whatever reason, the blue-ribbon panel assembled by the Pro Football Hall of Fame didn't find him worthy. It's a sad day for the Nobis family, the Falcons and all of their longtime fans and, quite frankly, for NFL fans who won't see his bust in Canton, Ohio, as one of the true legends of the game.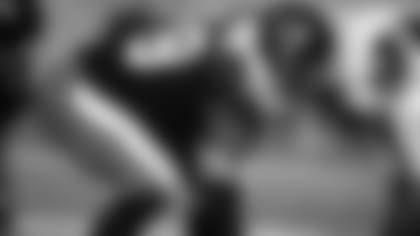 Scott from Dalton, GA
Great comments regarding Mike Kenn and that photo says it all. He was tough. For a few years he and his buddy R.C. Thielemann were going to hit anything that had another uniform. R.C. had a series of unfortunate injuries, but they were tough. The one comment I remember most about Mike was an assessment of running back Tony Smith from Southern Miss. He said Tony looked like Tarzan ran like Jane. I thank Leo from Vermont for bringing up Mike Kenn. Those two were two of my favorites. Have a good one, Beek.
Matt: Haha! I had never heard that one before, Scott. Thanks for sharing your memories of Mike Kenn, another Falcons player who should once again get some strong consideration for the Pro Football Hall of Fame. I believe he was a semifinalist in 2015. In case you need a reminder, Kenn was a three-time first-team All-Pro (1980, 1983 and 1991), a two-time second-team All-Pro (1981 and 1982), a five-time Pro Bowler and nearly played for two decades, from 1978 to 1994. That's one heck of an NFL career.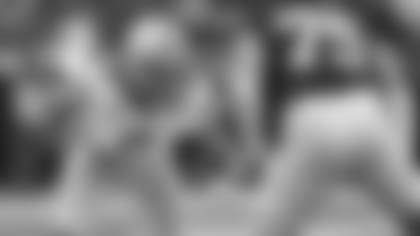 Matthew from Michigan
How are the Falcons going to try to improve their O-line and run game next season? And what positions are we going to look for in our draft picks?
Matt: Well, Matthew, for the second offseason in a row, that remains the biggest question mark for this team – how to improve the offensive line. Let's face it, the Falcons must improve up front. Matt Ryan was sacked 42 times in 2018, and 48 more times last season. We might as well tack on the two times Matt Schaub was sacked to make it an even 50. And that's way too many times. If you look at the six most-sacked quarterbacks in the NFL in 2019, the Falcons would top the list:
Ryan (48) and Schaub (2) – 50
Kyler Murray – 48
Russell Wilson – 48
Jameis Winston – 47
Kyle Allen – 46
Deshaun Watson – 44
The Falcons also finished at the bottom of the league in rushing offense as they averaged just 85.1 yards per game. Not great, Bob. I know Kaleb McGary and Chris Lindstrom went through a lot of on-the-job training last season, but I especially liked what I saw from those two towards the end of the season (when Lindstrom returned from injury). I think in time the right side of the Falcons line will be fine, provided Lindstrom and McGary make that jump from Year 1 to Year 2 Dan Quinn always talks about and the team adds some depth. The biggest question mark at the moment up front is left guard and I believe the Falcons will address it in free agency or the draft. As far as the draft goes, Matthew, I think the Falcons will go defense early. They need a playmaker. A game-wrecker. A WAR DADDY. Badly. You know, a guy like Chase Young. Will they make a big-time move up to get him?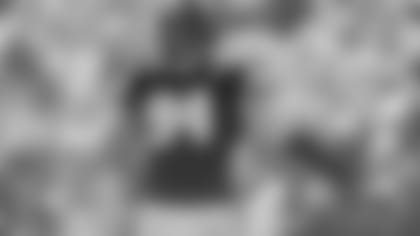 Tedrick from Long Beach, CA
Hey Beek, when are you going to start doing mock drafts??
Matt: I'm still working on my research, Tedrick, and think I'm going to wait until the first week following the Super Bowl. From that point on, I will unveil one per week leading up to the NFL Draft in April. Trust me, that's a lot of mock drafts!
Jeremy from Calhoun, GA
Hey Beek! Okay, it's mock draft season! Can we see a two-rounder mock draft from you?! I would love to see who you have the Falcons taking with their first three picks! I personally think DL, CB, and RB will be addressed in these first three picks IF we bring back Austin Hooper and De'Vondre Campbell!
Matt: Hmmm, a two-round mock draft … this could be interesting. I think I might do that, but I'm not sure how often. Let me chew on that one, Jeremy. The first two days of the draft are going to be huge for this team come April. No doubt about it.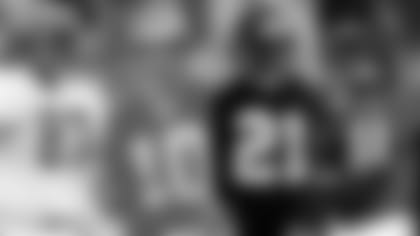 Kenneth from Seattle, WA
Hi Beek, thank you for all you do. Am delighted to hear that we are changing uniforms (the current ones seem like too much of a compromise – read: doesn't make a statement). I would like to offer my own design for consideration. Can you please tell me how to submit my design? Again, many thx and Go Falcons!!!
Matt: Hey there, Kenneth. Just to be clear, the Falcons have been listening to the fans and working on this for quite some time – according Falcons owner Arthur Blank, they've been working closely with Nike and the NFL over the past two years – and will unveil the uniforms in April. There have been a lot of interesting designs, concepts and guesses on Twitter and Facebook since the announcement came out. And thanks for the kind words, Kenneth! MAILBAG
Do you have a question about the Falcons that you want answered? Ask a question here and it could be posted on AtlantaFalcons.com.
Go ahead, ask the Beek
Do you have a question about the Atlanta Falcons (or anything football-related) you'd like to ask Matt Tabeek? If so, hit the link. Please remember to include your home state (or country if you live outside the U.S.). Thanks for reading SFTB!