Welcome to Straight from the Beek! The countdown to the regular season continues and we're down to … 93 days until the Falcons play the Seahawks at Mercedes-Benz Stadium on Sept. 13. A lot can and will happen between now and then. For now, you've got questions – so let's get to them. Just remember that all opinions here are mine unless noted otherwise.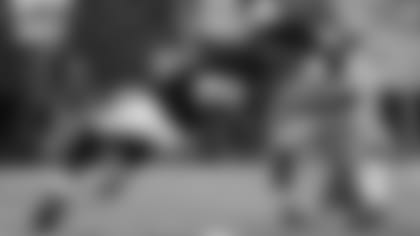 Brandon from Decatur, GA
Why do you feel like that about Cam Newton: he didn't have a line like Matty Ice. The game has changed into a mobile quarterback system; that has shown it can win. Nothing against Matty Ice, but time to move on and get a mobile quarterback. If my city wants a trophy; a little hardware we should well then change into a mobile quarterbacking system. Days of Mick Vick.
Matt: *Why do I feel like what exactly when it comes to Cam Newton? I've written numerous times that I think Newton can and will be a starter again in this league – and will likely get an opportunity again somewhere this season. I think the biggest holdup for him has been the pandemic and teams want to see players in person, especially ones with potential medical issues and injury histories. I wrote back on May 4 that in two starts last season, Newton completed 50 of 89 attempts (56.2 percent) for 572 yards, no touchdowns and an interception. After ankle and shoulder injuries, is he the same player he was the previous eight seasons? I don't know the answer to that. And do you really want Newton lowering his shoulder and taking hits considering the injuries he's coming back from? I don't think so, but maybe that's just me. And when it comes to Matt Ryan, you don't just "move on from" the franchise's all-time best quarterback. Never mind that he's still playing at a very high level or that he's a part of the heart and soul of this team. And a lot of you conveniently overlook the salary cap when you talk about making moves … this is not fantasy football guys. Do you know what kind of cap hit the Falcons would take to "move on" from Ryan? I'm not going to get into Salary Cap 101, but it wouldn't make sense. Cam Newton wants to start again, and hopefully he gets a chance to in 2020. I don't see him a holding a clipboard in Atlanta though, sitting behind Ryan. Last point I want to make is about mobile quarterbacks. I think they're exciting, but – like Newton – they're often exposed to a lot of hits and that can take a toll on a player's body. Now let's look at the most sacked quarterbacks in 2019.
Kyler Murray – 48
Russell Wilson – 48
Matt Ryan – 48
Jameis Winston – 47
Kyle Allen – 46
Deshaun Watson – 44
How many of the quarterbacks above would you consider to be mobile quarterbacks? Murray, Wilson and Watson for sure. And I love all three of those players – but they were sacked 140 times combined in 2019! Is it due to the protection up front? In some cases, absolutely. Is it because of the scheme (and quarterbacks sit in the pocket longer because the routes take longer to develop)? Sometimes that's the case. Is it on the quarterbacks themselves (either because they've scrambled into a sack or because of their lack of mobility)? Absolutely. My point is you can't pin it on just one thing, Frank, like a lack of mobility. Would you consider Lamar Jackson and Dak Prescott mobile quarterbacks? For sure. Well, they were sacked 23 times each in 2019. Now, would you consider Drew Brees a mobile quarterback? Not in the traditional sense. Brees was sacked just 12 times.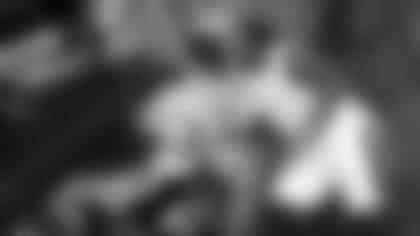 Shawn from Atlanta, GA
Hey Beek! I'm glad you're doing good man blessings! I see three teams coming out of the NFC South this year and I really feel like the Falcons; they are going to surprise the league this year with a top-10 defense and 35 or more sacks! What you think?
Matt: The Falcons finished near the bottom of the league in total sacks in 2019 with 28. Only one team had fewer, the Dolphins with 23. The Jets had 35 sacks last season (for some context) and they were still in the bottom half of the league, so while registering seven more sacks would be an improvement, I don't think it's eye-popping by any means. They must get to quarterback more, though, in 2020. No question about it. As far as being a top-10 defense again, I'll take that. Couple that with a consistently efficient and productive running game and I think you've got something cooking. Forget the gaudy passing stats for a minute, Falcons fans. Do you know where the top-five passing teams were last season when the playoffs started? Sitting on their couches watching. Give me a balanced offense that can run the football and protect the quarterback ANY DAY over a pass-happy offense! And then trot out a mean and stingy defense and THEN we can maybe entertain thoughts of the playoffs, folks. But if you can't protect the quarterback (the Falcons surrendered 50 sacks in 2019), can't run the football, and can't stop anyone on third down, you're not winning a whole lot of games in this league. That's why I like many of the Falcons additions this offseason – Todd Gurley, Hayden Hurst, Dante Fowler, A.J. Terrell, Marlon Davidson and Matt Hennessy – I think those guys, if they play up to expectations, will help transform this team. I think a lot hinges on Gurley, especially. He could be a difference-maker for this offense if that offensive line can give him some creases to run through. And if that happens, Shawn, then we can talk about coming out of the South and possibly landing a spot in the postseason. Until then, let's tap the brakes. I'm not making ANY predictions until we get into late August.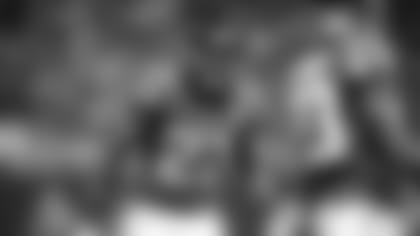 Connor from Kennesaw, GA
Hey Beek, glad to know that you are healthy! If I hear one more person suggest "bringing in competition" for Matt Ryan or suggesting that he has let this team down, I just might lose it ... but I digress. How is Keanu Neal looking health-wise going into this year? I feel like he is such a big factor for this defense when he is healthy and firing on all cylinders, nearing importance of Debo in my opinion. Take it easy, man!
Matt: There is no doubt about that – a healthy Keanu Neal roaming from sideline to sideline chasing down running backs and punishing pass catchers would do wonders for this defense in 2020. By all accounts (and that's mainly based on what Falcons coach Dan Quinn has told us), Neal's comeback is going well and on schedule. Of course, the biggest test will come once the season begins. This is an important season for Neal, who had his option year picked up by the Falcons. Not only would be huge for the Falcons defense if he can play in all 16 regular-season games, but for him and his career. Neal is scheduled to become an unrestricted free agent in 2021. MAILBAG
Do you have a question about the Falcons that you want answered? Ask a question here and it could be posted on AtlantaFalcons.com.
Go ahead, ask the Beek
Do you have a question about the Atlanta Falcons (or anything football-related) you'd like to ask Matt Tabeek? If so, hit the link. Please remember to include your home state (or country if you live outside the U.S.). Thanks for reading SFTB!