The Falcons are busy interviewing candidates for their vacant general manager and head coach positions. Lots of questions about those two openings, plus some on the roster, draft and more. Just remember that all opinions here are mine unless noted otherwise.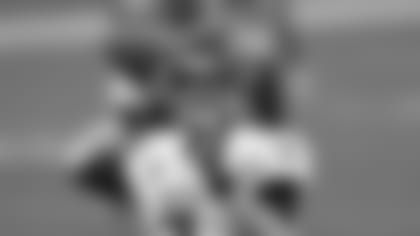 Jared from Jacksonville, FL
Hey Beek! Love your stuff always have fun reading it whether I agree or disagree. My personal opinion is we go get Coach B from the Chiefs since defensive-minded coaches haven't panned out. My question is, how many "blockbuster" trades do you see us pulling out during the draft? Mr. Blank said it himself, everyone's on the table.
Matt: Let's tap the brakes before I answer your question, Jared. Defensive-minded coaches haven't panned out? Last time I checked, Bill Belichick, Mike Tomlin, Bill Parcells, Bill Cowher, Tony Dungy, Chuck Noll, Don Shula and Tom Landry have combined to win a lot of hardware. If you're referencing Dan Quinn, let's not forget he at least coached the Falcons to Super Bowl LI and the team lost in overtime. OK, on to you question. If by blockbuster trade you mean a big-name player or players and/or multiple players or picks involved, I don't think it's very likely. When I think of the five biggest names on the Falcons, Matt Ryan, Julio Jones, Grady Jarrett, Deion Jones and Calvin Ridley come to mind. Could any of those players be moved by a new regime? Sure, I suppose they could try or think about it, but I don't see it happening. The one player fans bring up the most is Ryan and trading him right now makes no financial sense at all. First, to trade him before June 1, the dead money owed in 2021 would be somewhere around $49 million. Keep in mind, the Falcons also have the third-lowest amount of salary cap space heading into next year. If the Falcons waited until after the season or before the 2022 season, the dead money is $17.9 million. That's why I don't see it happening this year. Another reason? Who is playing quarterback? Kurt Benkert? A rookie selected with the No. 4 pick? OK, and what about all of the other issues that need to be addressed with this team? How are you fixing them with all of that dead money? You know, Ryan was the least of the Falcons' problems in 2020. Think about that.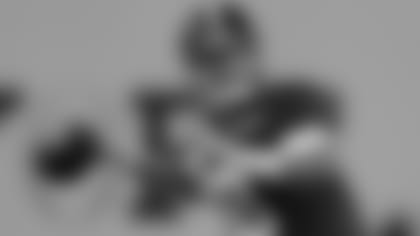 Carl from Lithonia, GA
Hey, Matt. I'm been a fan since the '70s. Love my Falcons. I think the Falcons should trade down and pick up extra picks. Draft Mac Jones he can sit behind Matt Ryan for a year of two with the first pick and Najee Harris with the second one, and then go all D and pick best lineman their money can buy in free agency. Tell me what you think.
Matt: I think it's awesome that you've remained loyal to your team all of these years, Carl! Look, I think the Falcons should take the best available player at No. 4. Period. Whoever is sitting at the top of their draft board, regardless of position, they should take that guy. Don't worry about needs; take the top-level talent. Otherwise, you're letting other teams acquire more talent and that's … not great, Bob. I don't think you can go into a draft, Carl, and say, "Well, let's pick up Najee Harris with our second-round pick, No. 35 overall." First, you simply can't count on him being there. Second, you've got to stay true to your draft board and player evaluations – all the hard work your scouts have put in. The NFL Draft is all about improving the overall talent of your roster. You can fill needs, or you can just take the best players available. Ideally, you'd be checking both boxes each time a pick is made.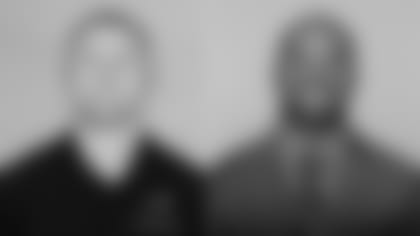 Alija from Pickens, SC
Who is in first place for head coach and GM?
Matt: So far, the Falcons have interviewed the following candidates for head coach:
Raheem Morris
Eric Bieniemy
Robert Saleh
Joe Brady
Nathaniel Hackett
Arthur Smith
Todd Bowles
And for general manager, the Falcons have interviewed:
Anthony Robinson
Rick Smith
Brad Holmes
Morocco Brown
Terry Fontenot
I honestly couldn't tell you who is in "first place" right now for either position, Alija, but I can tell you that I know the Falcons have been extremely impressed with both groups. There have been reports that certain candidates are favorites, but I think that is more speculation at this point. But they are still going through the process and, last I heard, still lining up more interviews. I think once they're done, a pecking order will be established – but I don't think we're there yet, especially with the coaches.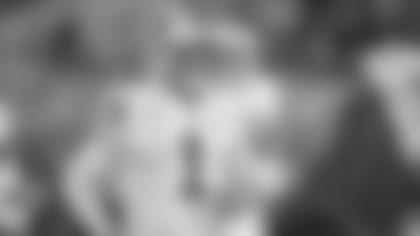 Christopher from Oceanside, CA
Beek! Please help me understand a few things. First, what is the delay in hiring our next GM/HC? We've interviewed a good number of candidates, and I'm worried that our best fits will be hired elsewhere. Second, can we please take more of an open-minded approach with regards to our QB situation and remove ourselves from this archaic mindset of the "prototypical pocket passer"? We must understand and realize that the game has shifted to more of a "mobile QB" prototype. Third, if Justin Fields (or Zach Wilson) is there at #4, then we need to select him. If not, then exploring a trade back for more draft picks may be the best option, as we have way too many holes on our roster (specifically on the defense). And lastly, glad to see Dan Quinn landing another coaching opportunity. Your thoughts ...
Matt: The Falcons came up with an initial list of candidates for both general manager and head coach and have since narrowed those lists down, Christopher. They want to make sure they talk to everyone – and make sure they don't miss anyone, either. I wouldn't worry about them losing out on anyone. This is an important decision for both parties involved – the team and the prospective GM, for example. If there is a strong mutual interest on both sides, let's just say those things tend to work out. They keep in touch and know there will be interviews with other teams. It's all part of it the process. It's more important to get it right than to be first. And sometimes the best hires have been the last to interview. As far as the No. 4 pick goes, I believe you take the best player available. Period. If the next Khalil Mack is sitting there, you take him. If the next Joe Montana is sitting there, you take him. If the next Jerry Rice is sitting there, you take him. But what you don't do is try to fill a need with a good player and pass up on a great player. Finally, I am thrilled for Dan Quinn. He's a tremendous person and coach. I remember when everyone was getting on Steve Sarkisian here and he's gone on to do great things because he's a really good coach. He was before he came to Atlanta, too. Same goes for DQ. He was a really good coach before he came to Atlanta and he learned a lot being a first-time head coach, I'm sure. He's still a damn good coach and I'm glad he's still in the league. I'm sure he'll do great things in Dallas and, who knows, maybe he'll get another shot at being a head coach one day. It's happened a lot before.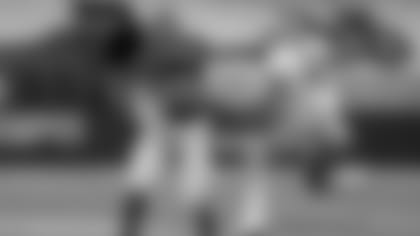 Dave Rutland, OH
We could really help our defense by developing a GREAT running game. Any chance we could wind up with Najee Harris?
Matt: Well, I think Najee Harris would be there at No. 4, but I'm not so sure he'll be there at No. 35. But it doesn't matter if you have Harris, Jim Brown or Walter Payton in the backfield – you've got to win in the trenches and create running lanes. If the Falcons can't run block, it won't matter who is getting the ball. That said, could they use bell cow in the backfield? Absolutely. But I think it's just as important that they continue to improve along the offensive line.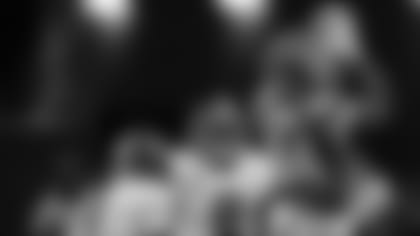 Noah from Commerce, GA
Hey Beek. What do you think about drafting Kyle Pitts with fourth overall pick? Guy is an absolute stud and Matt Ryan hasn't had a top TE since Tony Gonzalez.
Matt: I love Kyle Pitts. He reminds me of some of these faster tight ends starting to flourish in the league – guys like Travis Kelce, George Kittle and Darren Waller. I think Pitts is going to have an excellent career at the next level if gets in the right offense with the right quarterback and coaches.
Go ahead, ask the Beek
Do you have a question about the Atlanta Falcons (or anything football-related) you'd like to ask Matt Tabeek? If so, hit the link. Please remember to include your home state (or country if you live outside the U.S.). Thanks for reading SFTB! MAILBAG
Do you have a question about the Falcons that you want answered? Ask a question here and it could be posted on AtlantaFalcons.com.