We are just two months away from kicking off the regular season – well, 61 days to be exact – against the Seattle Seahawks on Sept. 13 at Mercedes-Benz Stadium. That's if everything goes on as planned. We all know that we're living in some very unpredictable times since we're in the midst of a global pandemic. So, stay tuned on that front. In the meantime, you've got plenty of questions and we'll get to them now. Just remember that all opinions here are mine unless noted otherwise.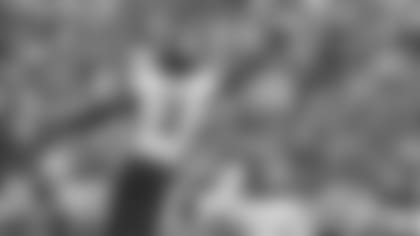 Julian from Atlanta, GA
Hey Matt, how do you think A.J. Terrel will do against the top rookie receivers next season? Jerry Jeudy, Ceedee Lamb, and Henry Ruggs.
Matt: Julian, all I can tell you is that it's almost time to buckle up, sit back and enjoy the ride, bud. It could be fast and will likely get bumpy in parts, too. Let's just hope that when the trip through the regular season is over, the Falcons are still riding along. I have no idea at this point how A.J. Terrell will do because I haven't seen him take a meaningful snap against an NFL receiver yet. And I'm just being totally honest here. That said, he was drafted No. 16 overall in the first round, so the expectation is that Terrell will step right in and start and make an impact.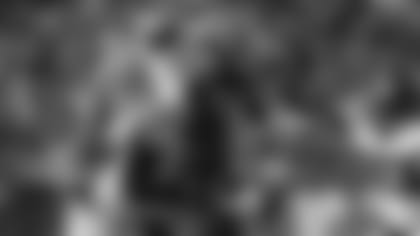 Isiah from Savannah, GA
Hey Beek, I've been a Falcons fan ever since Michael Vick came in town. Born and raised in Georgia. And I have a question that all Falcons fans are all concerned about. Do you think that the Bucs and the Falcons are gonna be the match of the year? The reason why I ask is because well, for one, we have a score to settle with Brady, and two, it feels like a lot of bad blood will be brought to the table when they play at the end of the year. What you think?
Matt: Forget Tom Brady for a minute and let's just look at the Falcons-Buccaneers games over the last three seasons, Isiah. Atlanta may have won five of the last six games, but many of those games have been very close.
Falcons 34, Bucs 20
Falcons 24, Bucs 21
Falcons 34, Bucs 29
Falcons 34, Bucs 32
Bucs 35, Falcons 22
Falcons 28, Bucs 22
Both teams made some fairly significant moves during the offseason and, to be honest, I think both clubs improved the overall talent on their respective rosters. I can't help but wonder what Tampa Bay's record could have been if Jameis Winston had played better. Think about it. Winston passed for 5,109 yards and 33 touchdowns, but he also tossed a mind-boggling 30 interceptions. That's a lot of extra possessions for opposing offenses. And, still, their defense was decent, especially against the run in 2019. I'm expecting more close games in 2020, Isiah. Both teams will be motivated and the fact that they will meet toward the end of the season with possibly more on the line in terms of a postseason berth makes it all the more scintillating for fans. Should be fun to watch. Personally, I think it's been one of the most entertaining series against NFC South foes since I arrived here in 2017.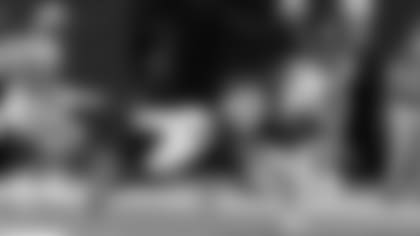 Ryan from Atlanta, GA
Hey Beek, love the column. Who do you think will be our starting linebackers? Also, why do the Falcons release good players that they need (such as Deion Sanders, Brian Poole, Robert Alford, and De'Vondre Campbell)? I'm just so upset when they could have had more good years with Atlanta.
Matt: Hey, Ryan. Look, as much as teams would love to keep all of their best players on the roster and load up on depth, that's just not how it works in the NFL anymore. The salary cap exists for a reason: so that there's parity. And players who are free agents have the right to cash in (if they're in a position to) and sign wherever they'd like. The salary cap also forces all teams, including the Falcons, to make tough decisions on where to allot their money (and who they should sign to long-term deals). Atlanta has tried to keep its core together, Ryan. Guys like Matt Ryan, Julio Jones, Grady Jarrett, Deion Jones, Ricardo Allen and Jake Matthews have been given extensions. Other players were also given extensions – see Devonta Freeman and Desmond Trufant, for example – but it doesn't always work out. Sometimes teams take hits with contracts and sometimes players play to (or exceed) expectations. There are no guarantees. And if a player earns becomes an unrestricted free agent and can make more money than his current team is willing to (or can) pay him, then he has every right to go sign and player wherever he chooses. Hope that helps some on the cap stuff and roster decision making process. As far as who the Falcons will start at linebacker, you can pencil in Deion Jones and Foye Oluokun for sure. It also depends on how the Falcons will line up, too. Atlanta has some versatile guys who can be used in a number of ways (and disguise coverages, for example). For instance, Dante Fowler is an edge rusher but could line up in that weakside linebacker spot. Deone Bucannon is guy who has played both safety and linebacker in this league, too. That versatility should come into play when the Falcons line up in a nickel package, something you see more and more teams running with three- and four-receiver sets. Keep an eye on guys like rookie Mykal Walker, LaRoy Reynolds and Edmond Robinson, too.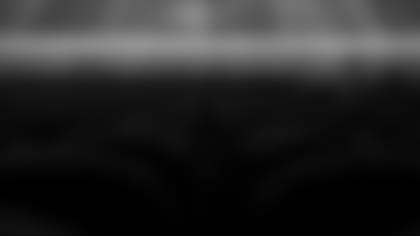 Mike from Atlanta, GA
Hey Beek! Hope all is well! So, I'm pretty excited about the possibility of football coming back, but this increase in COVID-19 has me concerned. I also know we have a couple of folks on a one-year "prove-it" deal. If for some reason a player opts out of this season, or the season is cancelled, what happens to those contracts? Would we have to re-up the contract, or would the terms be, for lack of a better term, commuted to next season?
Matt: Hey, Mike. I could be wrong here but as of right now, the opt-out option is reportedly being discussed. I don't think anything has been finalized formally as far as how it would work, the long-term ramifications and deadlines to do so. If the NFL season were to be cancelled, it certainly looks like the players will be paid according to their contracts this season. Why? I've read a couple of different articles on this topic and, basically, there is no "force majeure" clause in the current NFL collective bargaining agreement. Other leagues, like in the NBA for example, have such a clause. What is it and what does it mean? As Pat Leonard of the New York Daily News explains, the "force majeure is language that would provide owners relief from fulfilling their contractual obligations in the event of uncontrollable and unforeseen circumstances, typically referred to as an 'act of God' (or in this case, a pandemic)." So, given that, it would appear that the players at least have a great deal of leverage right now and would get paid for the 2020 season, but it's not a slam dunk. And as far as what the fallout would be in 2021 and its impact on the salary cap (especially teams like the Falcons), I don't think anyone has those answers right now. I do recommend giving Leonard's story a read as well as this story by Jonathan Jones of CBSSports.com.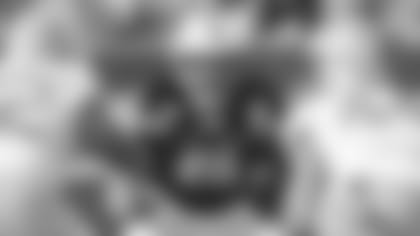 Bob from Lawrenceville, GA
Hi Beek, for years I've been railing about our blatant weakness in the trenches. I do see steps on the D-line, but we're still gambling on a shaky O-line (92 sacks the past two seasons and low run production). Yes, we're better with Lindstrom healthy, and McGary may step up year two. But at left guard, neither of the overpaid journeymen (Carpenter and Brown), nor swing-man Gono, nor low-drafted projects like Harlow (previously Schweitzer, Garland, Sambrailo) are worthy of starting. Rookie Hennessy is a gamble in 2020. If complacency were NOT an option, what moves can we possibly make? Any cap space if we drop Carpenter or Brown? Any way we could sign Larry Warford? Who's still out there? How can we light a fire under our front office? How can we get a worthy starter at left guard now? Help!
Matt: You're right about winning in the trenches, Bob. If you're getting manhandled up front, you've got little or no chance in this league. I do think that right side of the offensive line is only going to get better as Chris Lindstrom and Kaleb McGary enter their second years in the league. As Dan Quinn always likes to say, players tend to show their greatest improvement going from their first to second seasons in the league. The left guard situation is, well, not great Bob. It is once again a question mark, and someone needs to step up, win the job, run with it and never look back. Who will it be? I have no idea, but a lot of people really seem to like Matt Hennessy's potential. Linemen usually take time to develop, though, and it may be a deal where Hennessy eventually takes over. Stay tuned on that front. As far as Larry Warford goes, he's a free agent and has been associated with a number of teams this offseason, all reports. I'm not sure what kind of teammate he is, but on the field he's pretty darn good – he made three straight Pro Bowls after signing with the Saints. He reportedly is looking for a deal in the $7 million range, so that is most likely the biggest sticking point for him right now. Warford is intriguing and for that price, you'd expect him to come in and solidify that position. Do I see it happening right now? Not really. MAILBAG
Do you have a question about the Falcons that you want answered? Ask a question here and it could be posted on AtlantaFalcons.com.
Go ahead, ask the Beek
Do you have a question about the Atlanta Falcons (or anything football-related) you'd like to ask Matt Tabeek? If so, hit the link. Please remember to include your home state (or country if you live outside the U.S.). Thanks for reading SFTB!