Welcome to Straight from the 'Beek! The Falcons and Saints are going to square off at Mercedes-Benz Stadium on Sunday – and you've got plenty of questions. So, let's get right to them. Just remember, all opinions here are mine unless otherwise noted.
First a quick recap of my poll question about the uniform color combinations. Kudos to you guys, too – more than 5,000 people voted. Man, it's pretty clear to me that Falcons fans – at least the ones who read SFTB and are one Twitter – love the all-black look. The results are below: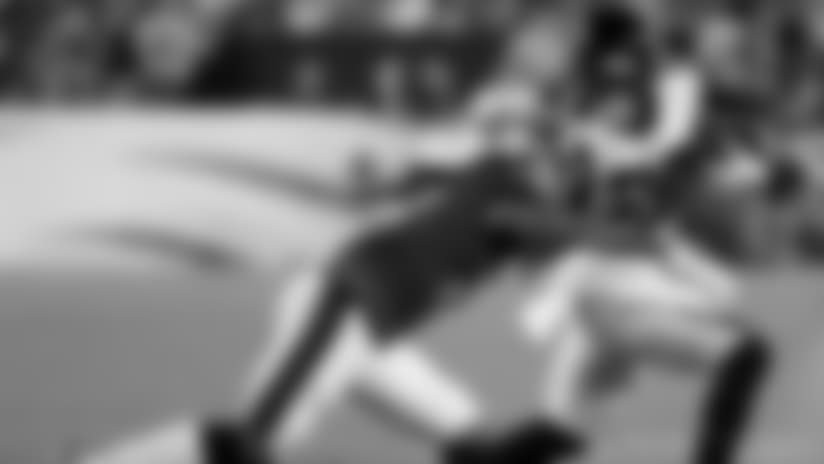 Bobby from Leesburg, GA
Love this part of atlantafalcons.com page. My question is, have I missed something about Tevin Coleman going somewhere? I hope not. He is a very good player for our beloved Falcons. Do you think holding out Julio Jones and other players during the preseason is affecting them now?
Matt: Hey, Bobby. No, Tevin Coleman isn't going anywhere. Not right now, anyway. But, like with all players who are approaching the final year of their contracts, it's always a possibility. Coleman will be an unrestricted free agent heading into the 2019 season. Regarding your question about the preseason, I'll say this much: it depends. If a player is practicing every single day and hasn't missed any training camp, I don't think it's a huge deal if they sit out during a preseason game or two – or all of them. But if a player misses practice time and preseason games, I can definitely see it affecting them. And, of course, it all depends on why they missed to begin with, especially if it's due to injury. How could it not? Hope that answers your questions.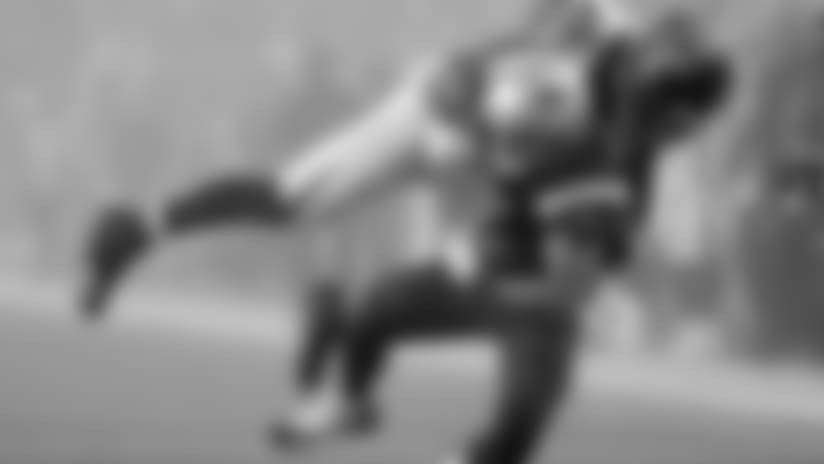 Willie from Arden, SC
I am really not sure if Deion Jones is out for the year or will he return at some point in the season?
Matt: Deion Jones is not out for the year, Willie. He was placed on injured reserve and the soonest he can be back out on the field in a Falcons uniform is Nov. 18, a home game against the Dallas Cowboys.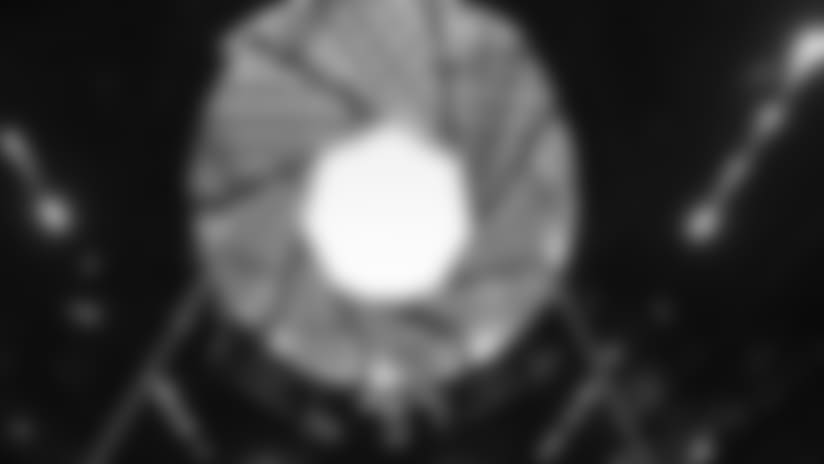 Steve from Kirkwood, GA
How many times to do think the roof will be open this season? In my experience, the energy in the building has completely different when the roof has been open.
Matt: The roof will be closed on Sunday, Steve. I'm told that the decision to open or close it each week is made on Mondays. And that's an interesting observation regarding the overall energy in the stadium, too. I'll have to pay closer attention to it the next time it's open. If it were up to me, I'd open it as much as possible! I love it open – mainly because the open elements are a part of the game (outside of thunderstorms).
Johnny from Dallas, GA
Huge fan!!! My question is, when we have a lead, why does the defense drop back into a zone protection instead of playing the defense that has stopped the opponent so far?
Matt: Hey, Johnny. The Falcons' defense is aggressive, but it is designed to keep everything in front of it and then attack, using its overall team speed (which it has), if that makes sense. If you're talking about how teams use what many refer to as a "prevent defense," that's different. Sometimes defenses will allow offenses to hit short, underneath routes to keep the ball in play and, in theory, eat up the game clock – and avoid surrendering the big play (or quick score). Hope that makes sense.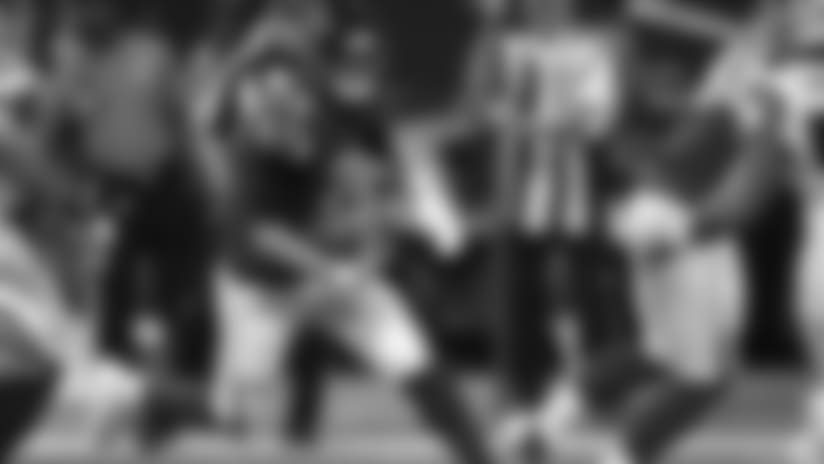 Tanner from Adel, GA
Beek, a much-needed win over Carolina last week! I have always said when Matt Ryan gets outside the pocket, great things will happen. By him moving outside of the pocket, if I am correct, he was not sacked the whole game. The offense seems to perform on all cylinders when he does. My question is, why does he not consider it more every game? Thanks. Falcons 38, Saints 30.
Matt: I think you might close with your prediction there at the end, Tanner. I think it'll be a high-scoring affair that'll come down to the end. Regarding your points, I think Matt Ryan has great pocket presence and an ability to read coverages quickly. Once he moves or rolls out, he's always going to take what the defense gives him – albeit a pass or a run. Anytime Ryan can pick up chunks of yardage or a first down with his legs, it's one more thing opposing defenses must account for – and that's a good thing for the Falcons offense. Atlanta wanted more balance and it definitely had it against the Panthers. But keep this in mind, too: the Falcons aren't going to call designed runs for Ryan – that's not something they want him doing. They've got a talented backfield that includes Devonta Freeman, Tevin Coleman and an emerging Ito Smith to do that.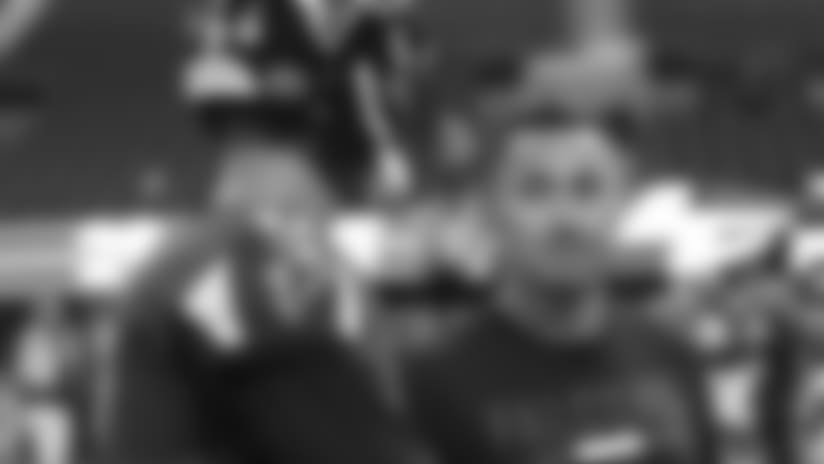 LW from Hampton, GA
Beek, given how long Matt Ryan has been in the league, do you think Steve Sarkisian would give him the latitude to call plays at the line in a two-minute drill? I may be wrong, but I thought in Kyle Shanahan's offense in 2016, Ryan was given that option and the unpredictability made the offense move much more efficiently. Also, am I the only one who thinks it "appears" that they are forcing the issue to get the ball to Julio Jones?
Matt: Matt Ryan always has the ability to audible, change a play or call a timeout and talk about the play, formation or personnel group on the field. That has not changed at all. Remember, a lot depends on the time left in the game, the amount of timeouts the Falcons have (if any), the down and distance and how the defense is lined up. So, it's not like Ryan can dial up any play from the playbook at any point in the game – there are a lot of factors involved. Hope that makes sense to you, LW.
Clint from Evans, GA
Beek, I am appalled by the rash of injuries. I firmly believe this is due to not playing full games during the preseason. Up until recently in preseason, the first team would play one quarter in the first game, two quarters in the second, three in the third and a full game in the last preseason game as a final tune-up. Now they don't want to play in the preseason and play only in regular-season games. I love how in my comments and other Beekers' comments about current events, you always go back into the history book to state your case. Well that is good if we needed a history lesson. Most Beekers already know the facts and history. Like I heard an old NFL coach say, you are only as good as what you have done for me today! So, when we state negative facts, we are just nervous that that player or players are trending in a negative way, like some of our defensive players. I am also concerned about the number of no-shows at the games. Does this mean our fan base is not buying into the brotherhood crap or the tickets prices are too high since they left the Georgia Dome?
Matt: Injuries are a part of the game and if you look around the league, every team is experiencing them – some definitely worse than others. It is a physical and violent game, as you all know, and they're going to happen. It's why there are 53 active players each week and a practice squad, for that matter. I don't have a problem with how teams use the preseason games, Clint. If a coach wants to limit his starters in a meaningless preseason game, I'm fine with it. Now if that player or players are sitting out practices as well, then I'd expect some rust and possible injuries as a result. Regarding the history lessons, it's important not to overreact – something many fans do. You call it trending after two games and so, naturally, I will point out that there are 14 more games to go and be patient – especially if history shows something else. Hope that helps.