Welcome to Straight from the Beek! It's draft week. Need I say more? As expected, you've got plenty of questions about the Falcons, the offseason and what they might do with their first pick on Thursday night. So, let's get right to them. Just remember that all opinions here are mine unless otherwise noted.
Gregory from Louisville, KY
Hey Beek! I don't know about you, but I am so excited about the draft and our upcoming season. In my opinion, the Falcons have to go a new direction in the run game. We have to go with a bigger line. In the past, we could not pick up the short yards. I really hate we had to let Tevin Coleman go. Coleman was good because we were able to get him the ball on the outside. We must be able to run the ball up the gut. This is why we need to get bigger on the OL. Our Falcons leadership knows we must pressure the opposing QB, protect Matt Ryan, and pick up short yards this season. We have to go DE the first round, OL the second round and RB the third round. Everything else ... best available player. Beek, Keep up the great work!
Matt: I'll add one more to that draft to-do list, Gregory: cornerback. I'm with you when it comes to that first pick – I hope that can add a real difference-maker who can wreak havoc in the opposing team's backfield on a consistent basis. But the Falcons need to come out of this draft with a defensive end, defensive tackle, right tackle, cornerback and a running back or two. They currently have nine picks; I don't think they'll use them all though. I'm expecting them to move on Day 2 and pick up an extra second- or third-round pick. If they can get an edge rusher, right tackle and defensive tackle in the first two days of the draft, that'd be great. But I'm also all about taking the best available, too. You can always find room on your team for great players, regardless of position.
Jonathan from Camden, SC
Why don't we see more people talking about drafting Dexter Lawrence, the DT out of Clemson? I think he could help our run defense.
Matt: I think Dexter Lawrence is highly regarded by a lot of people, Jonathan. He's been in every one of my mock drafts this year – and in most others, too. I think most project him to go somewhere in the first round, too. He's a very good player who just happens to play alongside others with first-round talent as well. There's no telling which one of those three will end up having the best NFL career at this point. If Lawrence gets drafted to the right and put in the right scheme, he could flourish. Same goes for Clelin Ferrell and Christian Wilkins. The other part of this is defensive line is the strength of this draft class (at least early on). Lawrence has great size – he's 6-foot-4 and 342 pounds – and he's athletic enough to play in both a 3-4 or 4-3 scheme. If there's any sort of knock on him it's that he made some big plays here and there but, according to this scouting report, he never turned into the consistent playmaker everyone expected following his freshman year. Time will tell, Jonathan. He'll definitely get a shot; should be fun to watch him on the next level – wherever he ends up.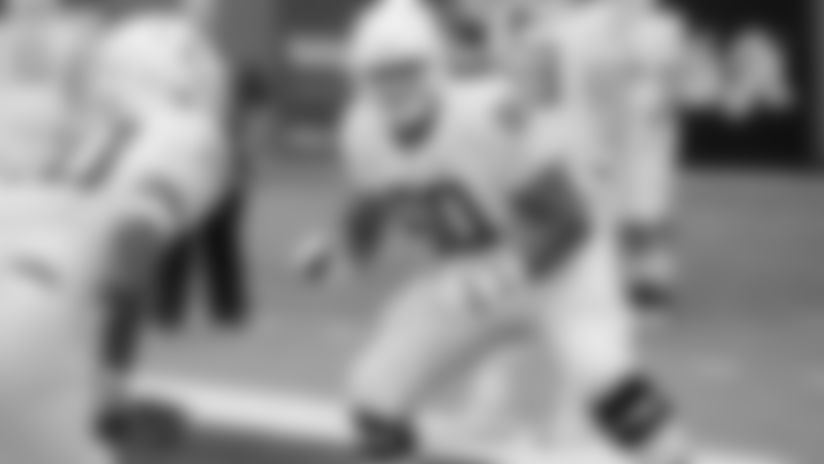 T.J. from Beckley, WV
Hello, Beek I do believe that if we do not address our need at OT at No. 14, we will struggle on offense this year, too!! if Matt Ryan keeps getting hit like he did last year, Kurt Benkert could be our starter this season. We must fix the offensive line ASAP.
Matt: Well it's about time I heard from the Mountain State! It's been too long. Look, the Falcons have a number of needs, and right tackle is one of them. I don't think the Falcons are done addressing the offensive line by any means. But if they draft a defensive tackle or edge rusher at 14, that doesn't mean they've whiffed by any means or in deep trouble there. Teams have to be true to their draft board and player evaluations, T.J. The Falcons know better than anyone what they must do to improve – they are well aware of how many times Matt Ryan was sacked last season (42) or how they struggled to run the ball consistently. It'll be really interesting to see how this unfolds. Look forward to hearing back from all of you about who the Falcons picked – and when. Thanks for writing in and let's gooooooo Mountaineers!
Barry from High Point, NC
Hey Beek, back again. Naw, you can't get rid of me. I realize that reporters and analysts have almost nothing to do at this time of the year and that is why I try to cut you all a little slack when you have to go to the bottom of the barrel for something to write about. IMHO the only thing more ridiculous than a mock draft is a draft redo. (Come on guys, really?) I do not allow myself to get caught up in any of that silliness. With that said, I do, however, have one question that may fall into the future draft category: With all of the buildup and hype why has nobody addressed one great need that the Dirty Birds have had and seem to be scared of addressing for several years? We desperately need some type of kick/punt returner. It has been four years since a Falcons touchdown from a kick or punt return? (Devin Hester, 9/18/2014 vs. Bucs). No, I realize that we can't score a return touchdown every game or even every season, but four years?
Matt: Yes, it's been a while since the Falcons have taken a punt or kickoff return to the house – and 2014 is correct regarding the punt return. While you'd love to score on every single return, special teams is also about field position – and stretching the field, pinning your opponents back. To your question, I'm agreeing with you – I think the Falcons have lacked some pop in the return game and I'd love to see someone back there who scares team every time he touches the ball. That said, Devin Hester was a rare talent – one that doesn't come around very often.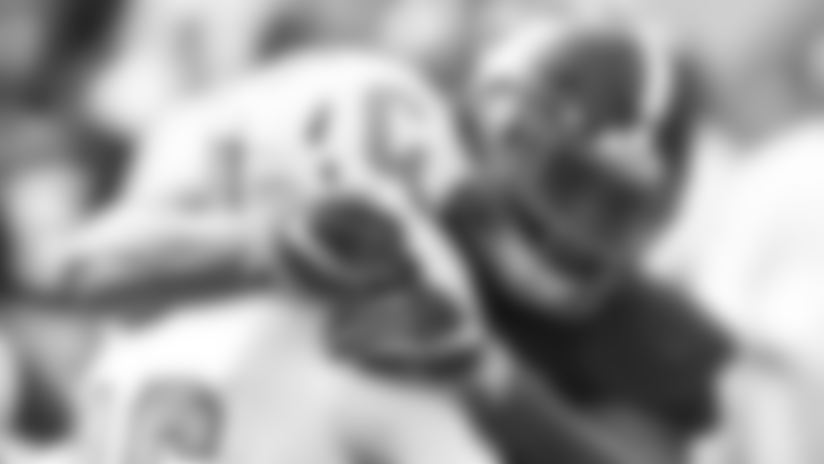 Laura from Carl Junction, MO
Will Atlanta trade up in the draft to get Quinnen Williams?
Matt: That's a fantastic question, Laura. Right now I think Williams is going to be the first pick in the draft, though. I'm not buying the Cardinals-Kyler Murray hype. They have a solid young quarterback in Josh Rosen and Williams is one of those guys who'll be the face of your franchise for years to come – a special talent. Not only would be costly to move up into the top-three spots (which is where Williams will go), you also have to have a willing trading partner. I just don't see it happening. While a player like Williams would help the entire Falcons defense, the price is too steep. I think they'll stay put at 14, get a very good player and then possibly make a trade on Day 2 for more picks in the second or third rounds. MAILBAG
Do you have a question about the Falcons that you want answered? Ask a question here and it could be posted on AtlantaFalcons.com.
Daniel from Tucker, GA
Beek, love what you do. OK, almost draft time. On that topic, everyone that is praying for Ed Oliver, please stop it! Unless we plan to trade Grady Jarrett next year, no. Oliver can't play at the 1 spot in between center and guard. Grady is best at the 3 spot between guard and tackle. If he has to go to the 1, we lose a lot of what he does best. Again people, stop it. How about praying for a top right tackle. Keep Matt Ryan on his feet, improve the run and get back to the offense that scares the heck out of at least 30 NFL teams.
Matt: You're not alone in your thinking, Daniel. I think the Falcons will stay true to their board, but I'm also hoping they come away with a right tackle, edge rusher, defensive tackle, a cornerback (or two) and a running back (or two). What we don't know is the order at this point. If they go defensive end or right tackle at 14, they can still pick up great players later on – Falcons GM Thomas Dimitroff has a history of finding gems in the later rounds. But to your point, if you solidify the offensive line, let Matt Ryan sit back there and pick defenses apart. More importantly, keep him upright. Time will tell. Thanks for writing in.