Welcome to Straight from the 'Beek! The Falcons (2-0) are getting ready for the Lions (2-0) – and you've got questions. Just remember that all opinions you see in this space are mine, unless otherwise noted.
Hey, Beek. The Lions have a dynamic receiving corps. Do you think we play dime and nickel most of the game? Their backs are pretty much third-down backs as well. I think their pass defense is suspect, but they have a decent pass rush. I say Hooper, Sanu and our backs out of the backfield have a field day. Your thoughts?
Matt: The Lions focused on their offensive line during the offseason and it's paying dividends. They signed free agent tackle Ricky Wagner, who was considered to be one of the top free agents at his position, if not the best. Detroit got its run game going on Monday night, too, with Ameer Abdullah rushing for 86 yards (and 138 total on the ground). I wouldn't necessarily call them "third-down backs." And yes, their receivers – Golden Tate, Marvin Jones, Kenny Golladay and TJ Jones – can make some plays downfield. As far as their pass rush goes, getting Ziggy Ansah back and healthy makes a huge difference for them. Against the Giants he recorded three sacks and six tackles. But Matthew Stafford is the centerpiece of that team – he is the highest-paid player for a reason – and if you listen to Skip Bayless, Stafford has a "whole lot of Brett Favre and Aaron Rodgers in him."
---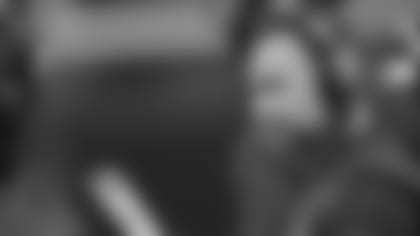 Bahram from Alpharetta, GA
Is it possible that Steve Sarkisian just copied the previous game plan to use against Green Bay? Does he have a problem game-planning for teams we have had not recent experience with?
Matt: Every game is different, Bahram. The personnel, the matchups, the conditions, everything. And once the games start to unfold and the opponent's game plan becomes more evident, teams make in-game adjustments as well. So to answer your question, teams just don't copy their game plans. They'll certainly stick to their strengths and do what they do best, but every game is different. And Falcons fans should like what they're seeing from Steve Sarkisian and the Falcons offense. Hope that helps.
---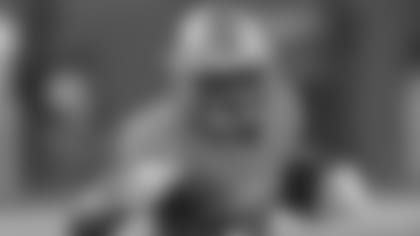 Hi again, Beek. I took your advice and stayed to the end of the Green Bay game, though I did pace in the concourse with 12 minutes left. My concern is seeing the opponents catch up. Not knowing much about the plays, what is the reason they seem to be able to go out and score so quickly in the beginning yet not do the same towards the end? Is it a fatigue issue, the opponent adjusting their strategy, or offensive play calling? I'm hesitant to listen to the Detroit game. What do you think? Listen or not. Will they hang in there?
Matt: Viv, I'm glad you stayed and saw your Falcons win a big game in the new stadium. Teams are going to take chances when they're down by three touchdowns or in the case of the Packers, down 24. And when there's a great quarterback involved, chances are they'll make some plays. The Packers scored 13 points, and the Falcons did what they had to do and won. That's all that matters. And you should definitely listen to or watch the Lions game. It should be a great game.
---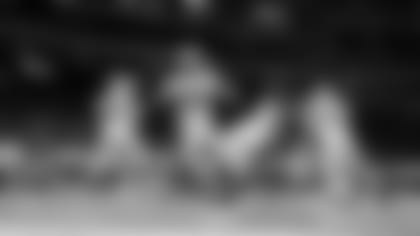 Not to beat a dead horse, but when you are beating a team by a lot of points in the fourth quarter, you know what they're going to try to do. We did and we still couldn't stop them. Alford was not playing tight at all and kept giving up reception after reception. I am thrilled we won, but it's hard to understand what we were trying to do at the end.
Matt: Hey, Steve. I'll say it again, the Packers went into the second half knowing they had to score a bunch of points just to make it close. They were not only battling the Falcons toward the end, but also the clock and trying to preserve timeouts concurrently. If you're the Falcons, the one thing you do not want to do is give up big plays and easy scores in a hurry – that'll let your opponent right back into the game. And when you do have the ball back, you want to eat as much of the clock as possible – and that's one thing I would've liked to have seen more of. Give the Packers credit for making some stops and trying to rally, but they came up short. A win is a win, Steve. They're all different. Enjoy it!
---
Hey Beek! I'm Kellan from Dayton, Ohio, a die-hard Falcons fan and I follow your column, but this is my first-time commenting. I was wondering why we seem to take our foot off our opponents' necks once we've established a comfortable lead? The D played totally different on the back half of the Sunday victory against the Packers.
Matt: Welcome to Straight from the 'Beek, Kellan! Check my responses above. I get it. To the casual fan it might appear sometimes like a team is laying off the gas. But there's so much more to consider. When a team comes out with an empty backfield and is deploying multiple receivers, you've got to react defensively – and you never want to get beat deep. Part of it is the defense reacting to the offense and personnel groups. But the other part is the Falcons offense, too. If they're eating up the clock and scoring, it's a moot point. That didn't happen and so fans got a little antsy. Remember, the Falcons won.
---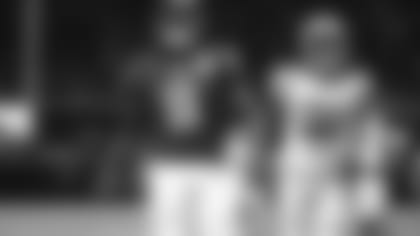 Hey Beek, I am really enjoying your column. Just want to say that I absolutely love the train horn every time we score. I think it's a great way to give a nod to the city's history and get the fans all fired up!
---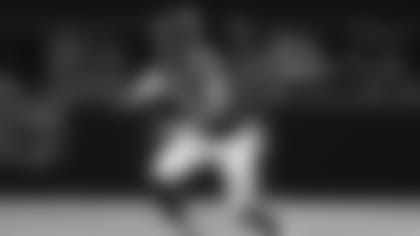 I absolutely love this segment and love the new mobile app, Matt. I heard a bit on the radio this morning regarding the reshuffling of the linebacker position now that Beasley is out for a few weeks. They mentioned Brooks and possibly Ishmael being the potential replacements. What are your thoughts on this? To me there is no replacing Beasley. I do think we should send Brian Hill to the practice squad and bring in Freeney to rush the passer and mentor Takk (if he needs it). He looks pretty stout to me.
Matt: Hey, Mike. Glad you love it. I'll pass on your comments. I think there's a lot of speculating and guessing right now, but the one thing we do know (as of Monday) is that the Falcons will not be making any sort of major transactions right now. Falcons coach Dan Quinn did say that Dwight Freeney was on the team's radar but for now they're taking a "next man up" approach. If Beasley's injury requires that he miss multiple weeks, I think they'd like to get to the bye week and make a determination then on any possible moves. They do have some depth this year along the defensive front, which is a good thing. Let's wait and see how things shake out against the Lions. If the pass rush is productive and Beasley looks like he could return in a couple of weeks, then that would be the best-case scenario. Remember, Freeney is 37 years old and you have to wonder how much gas is left in that tank.
---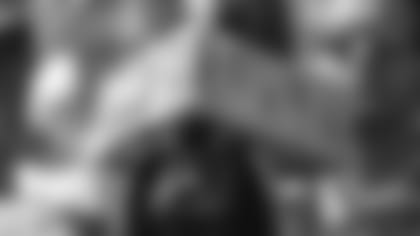 Ricky from Springfield, GA
Hey Beek. I like your column. In being a former high school football coach, I think you do a good job in answering all the questions positively and well-mannered. I would like to know where the Green Bay fan is that predicted a blowout of the Falcons? I liked your answer, "I think your letter got in the wrong mailbag." Thanks for what you do.
---
Your Q&A exchanges are one of the most enjoyable reads since I began following the Falcons in '66. Is it pronounced TA (tay) Beek or TA (tahh) Beek?
Matt: Why thank you, Alan. It would be more like the latter, sir (tuh-BEEK). I'm Irish and English, but my name is Syrian. Long story for another day. I'm glad you enjoy reading – and I enjoy getting questions about the older teams a lot, so please submit them whenever you have one.
---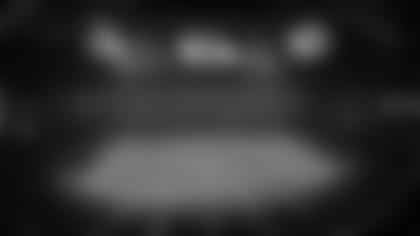 Do you know if they plan to hang ring of honor banners and division/conference banners back up in the new stadium?
Matt: Jason, there are no plans at the moment to physically hang banners. Instead they'll be digital banners, if you will, that'll be shown during the games. There is an actual Falcons Ring of Honor and it's located between Gates 3 and 4 at Mercedes-Benz Stadium.
---
We have lost our two best linemen on offense and defense in Vic Beasley and Ryan Schraeder. Do you think that will affect our production on both sides of the ball?
Matt: The Falcons are a better team when those two players are on the field and healthy. I don't think anyone would dispute that. That said, don't panic just yet because we still don't know how long each player will be out. With Schraeder it could be day to day, depending on the severity of his concussion. And with Beasley, all Falcons coach Dan Quinn would say definitively is that the defensive end would miss this week and he wouldn't commit to anything beyond that. So, for now, the Falcons will take a "next man up" approach. They've done it in the past and have still been successful and they'll do it again. It's football and injuries are a part of the game.
---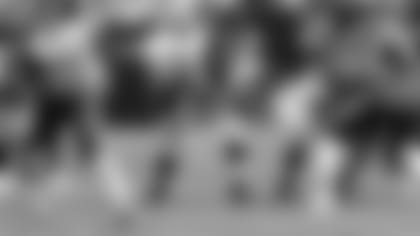 Hello, we all know Vic Beasley is out around a month. However, I haven't heard anything about Ryan Schrader's concussion? Do we have any information on how long he will be out, if not at all? Thanks!
---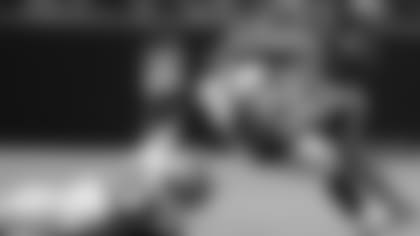 I think since Devonta Freeman's contract signing, this is Tevin Coleman's last year in Atlanta. In fact, I think he will be traded for a second-round round pick to San Francisco. Kyle Shanahan loves him. Comments?
Matt: Wow, that's interesting and I see why you might connect those dots, but it's obviously all speculation. I certainly haven't seen any reports or heard of any trade rumors. I think the Falcons are built to win now and focused on 2017. As far as the offseason and possible trades go, it all depends on team needs and what they might be offered as far as compensation. Fans love to float trades out there and I get it; but it's not fantasy football – there's a lot more to take into consideration, as you probably know. Thanks for the comment and question.
---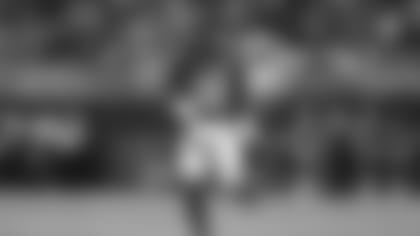 Hey Matt, wondering if you think the Falcons should use Turbo Taylor more? He's got the speed for big plays downfield but he seems to run mainly drags and slants.
Matt: Hey, Braden. It's all about the matchups and hitting when the opportunities present themselves. The Falcons love to hit those big plays downfield and Taylor Gabriel certainly has tons of speed. I'm sure you'll see Matt Ryan and Gabriel connect sooner or later. HAVE A QUESTION?