Welcome to Straight from the 'Beek! The unbeaten Falcons are preparing for a trip to the Motor City to take on the 2-0 Lions – and you've got plenty of questions. Just remember that all opinions you see in this space are mine, unless otherwise noted.
Do you think Takk McKinley will have a big impact against the Lions, with Vic Beasley out?
Matt: I think anytime a team loses a starter or a regular contributor, it's a big deal. Beasley's production is going to be tough to replace, but Falcons coach Dan Quinn would only go so far as to rule him out for this week. I think they're going to take it week by week. That said, the Falcons will take a "next man up" approach and, yes, guys like Takkarist McKinley will help have to help fill in. The Falcons have more depth and talent along their front seven this year, which is a good thing. But if Beasley's injury is more serious or lingers throughout the year, don't be surprised if Atlanta makes a move and brings somebody in, possibly Dwight Freeney. Quinn said the 37-year-old pass rusher is on their radar.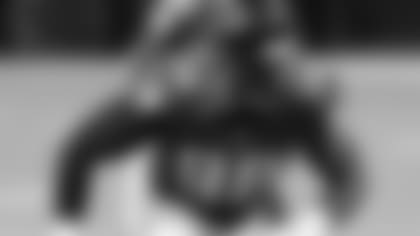 ---
Gavin from Ontario, Canada
Hey Matt, I just wanted to apologize. I asked an injury question before the game and now Vic Beasley is out for a month. I hate myself. I'm so angry.
Matt: Oh boy … nice going, Gavin. We're going to start watching your submissions a little closer now here in Straight from the 'Beek. We might just have to suspend you until Beasley returns from injury. Let me chew on this.
---
Is there a story behind the celebratory train horn? It doesn't seem original enough for our one-of-a-kind stadium and team.
Matt: There is indeed, Brett, and the train horn has everything to do with Atlanta. From the City of Atlanta's official site: "Atlanta was founded in 1837 as the end of the Western & Atlantic railroad line (it was first named Marthasville in honor of the then-governor's daughter, nicknamed Terminus for its rail location, and then changed soon after to Atlanta, the feminine of Atlantic -- as in the railroad)." As well know and reminded daily, Atlanta is a major transportation hub and so the train horn is natural fit and I think it ties in nicely to the game day experience. Plus, Falcons coach Dan Quinn thinks it's pretty cool, too. I'm curious to hear (or read) what other readers think about it.
---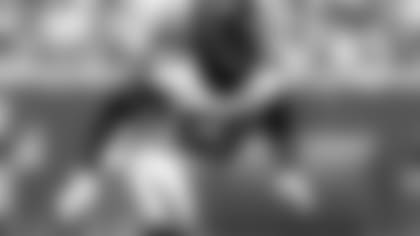 Hello Beek. Since Vic Beasley is out, do you think we see more of De'Vondre Campbell at rush LB or DE? Or do we go outside for depth? Question 2, Detroit plays the run well and has size in the middle. Do we go hurry-up to tire them out or use screens and wheel routes to get our RB's the ball?
Matt: I think there's three or so questions in there, Tony. As I noted above, the Falcons will take a "next man up" approach until they know the true extent of Beasley's injury. I think they'd like to get to the bye week and make a determination as far as going outside, unless it becomes evident they have to make a move sooner. I think De'Vondre Campbell has been playing lights out through two games and I'd hate to see them change his role. I think he's been one of the biggest and best stories of the season so far. Regarding Detroit, I think you want to keep Matthew Stafford off the field – he's the highest paid player in the NFL for a reason. He's very good and is getting better each year. Again, if the Falcons can establish the running game, they should be in good shape – it opens so many other facets of their offense.
---
Hi Beek. Are the Falcons gonna have to start shutting teams out to get the soft defense comments at the end of games to stop? Go Falcons. Rise up
Matt: Who knows, Nick. It drives me a little crazy when I read some of the comments about "playing soft" or "a soft zone" or insinuate that the team eases up or gets too comfortable at the end of games. The Falcons were facing Aaron Rodgers on Sunday night, perhaps the best quarterback in the NFL and certainly one of the most dangerous ones in terms of scoring a bunch of points in a hurry. And when an offense is trying to come back, they're usually passing – and looking to pick up big chunks of yardage. If you take away the big plays down field and are trying to keep everything in front of you, you're going to give up all the underneath stuff. I am not saying this is exactly what the Falcons were doing. Just talking strategy here. And remember, when teams are coming back like that, they're usually battling the clock, too. Again, it's not playing soft; it's forcing them to settle for the short passes and runs while chewing up the clock and burning up timeouts. And lastly, it's really hard to shut out NFL teams. In the salary cap era where parity rules, every roster is full of talented players. I don't think the Falcons worry about style points too much – all they (and the 31 other teams) care about is the win at the end of the day. Hope that helps.
---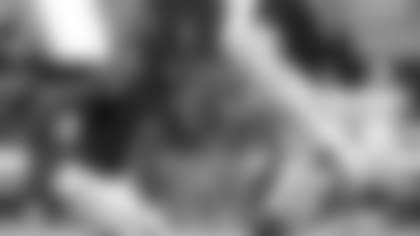 Do you think Julio Jones can get 2,000 receiving yards in our offense?
Matt: Julio Jones has 174 receiving yards through two games and has 14 regular-season games to go, KJ. He's averaging 87 yards per game right now – which means he's on pace for 1,392 yards in 2017. To hit 2,000 yards receiving, he'll need 1,826 yards and would have to average 130.5 yards per game for the rest of the year. The most he's ever averaged per game during his NFL career is 116.9 and that was in 2015 when he finished with 1,871 yards. Do I think he can do it? Sure. Do I think it's likely? No, but I think he'll come close if he stays healthy. Again, stats and records are nice, but I think this team is really focused on getting back to the playoffs and making a deep run. That's just my three cents.
---
Henry from Washington, D.C.
Hi Matt. I like what you do and how you're doing it. I liked the aggressive defense the Falcons played with Sunday against the Packers. My question is, do you think the Falcons will be interested in perhaps bringing back Ra'Shede Hageman once he is off suspension?
Matt: Thanks, Henry. No, I don't. I think that ship has sailed. Thanks for your question.
---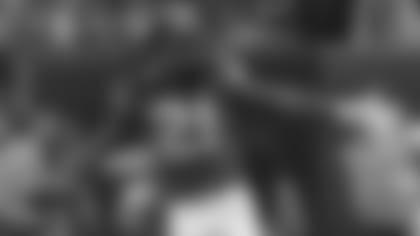 Barry from High Point, NC
In the last two seasons, Desmond Trufant did not have great mind-blowing stats simply because many quarterbacks refused to throw to his side of the field. Do you see him being the same shut down cornerback that he was before his injury?
Matt: Trufant only played in nine games last season and finished with one interception, two sacks and 25 tackles. The three previous seasons, he started all 16 games and 49 passes defensed. He had a career-high three picks in 2014 and he has eight for his career. I point those numbers out because none of those are, as you put it, mind-blowing stats. But he's a terrific corner and fits in well with this defense – and that's why he was rewarded with a five-year contract extension worth a reported $68.75 million with $42 million guaranteed.
---
Hi Beek, thanks for answering my question. I love the material you put out for us fans. But my question is about "In Brotherhood." I think that since we started living and playing by this model, our team has become much more a force. I truly feel like these guys are playing for something bigger than the Lombardi (ex., Takk playing for his late grandmother). Would you agree? Do you think that "In Brotherhood" has mentally motivated our team to play with more heart and more fight?
Matt: Thanks, Dez. Glad you enjoy reading Straight from the 'Beek. I started in May of 2017 and, to be honest, did not know a whole lot about the "Brotherhood." Through my interaction with the coaches, players and every single person who works for the Falcons organization, I can tell you this much: It's a real thing, and it makes up the fabric of this team. Now, to your question, I think this team plays for each other, yes, and I think they're motivated by different things. But make no mistake about it: they want a championship. That's what they and 31 other NFL teams are playing for.
---
Beek. First, love the column. Our defense is proving themselves. Steve Sarkisian is showing promise as a play caller. My question is, with a road game against the Lions next, who do expect to get more touches running the ball? Both of our backs our tremendous.
Matt: Glad you love it, Shane. This column is for all of you – to let you, the fans, have a voice, too. To your question, yes, the Falcons have two very good running backs. And I think it's a priority for this team to get them both involved and establish a running game against the Lions (and every single opponent they face). As far as who will get more touches, I think it'll be Devonta Freeman. If the Falcons can run the ball, it opens up their offense – including the passing game. And that means four things (usually): they're moving the ball, consuming the clock, scoring points and keeping the other team's offense on the sideline. That's a winning formula in most cases, Shane.
---
Nicholas from Douglasville, GA
The biggest question burning on my mind every time I have walked in to the new establishment is do I go for the Devil's Back Bone Cheesesteak or the Chicken and Waffle Bowl? What would be your play?
Matt: I'll be honest with you, Nicholas. I have not been lucky enough to try either of those yet at Mercedes-Benz Stadium. We don't get that up in the pressbox and I haven't wandered down before the game or during halftime to try some of those cool places to eat. That said, I'd probably lean toward the Devil's Back Bone Steak first, mainly because I've never tried chicken and waffles together. I'd love to try both eventually.
---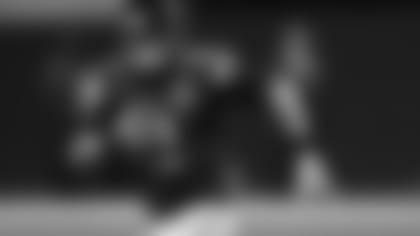 When was the last time the Atlanta Falcons scored a touchdown in the fourth quarter?
Matt: The last fourth-quarter score would be Week 1 in a 23-17 win over the Bears, Cary. Matt Ryan connected with Austin Hooper for an 88-yard catch and run on a third-and-3 play from the Falcons' 12-yard line in the opening minutes of the fourth quarter at Soldier Field. The Falcons didn't score any points against the Packers in the fourth quarter.
---
He Beek. I've seen people talk about you playing. What's your real name and what did you play?
Matt: You've seen them talk about me, eh? And playing for whom? I haven't played football since high school – and I played outside linebacker and running back (actually, a wingback) on offense. And this is my real name, but you can call me Beek.
---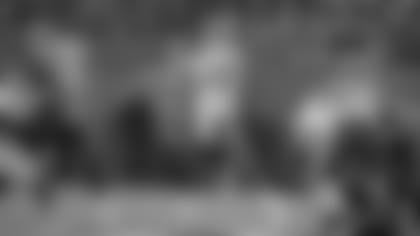 What the defensive plan to stop Matt Stafford on Sunday? And do you think the bond between Matty Ice and Steve Sarkisian is getting better throughout the season?
Matt: I think the best way to stop any great quarterback is to keep him watching on the sideline. The second-best way to stopping any great quarterback is pressure him – bring him down, force him into mistakes or just keep hitting him. That said, the Falcons will have their hands full against Matthew Stafford. The Lions have rebuilt their offensive line and they have some decent skill players. They're really not known as a running a team – although Ameer Abdullah ran for 86 yards against the Giants on Monday night – and they do most of their damage through the air. As far as Matt Ryan and Steve Sarkisian go, I don't think there's ever been any issue there whatsoever. From what we've seen and heard, the two get along just fine, are on the same page and have a mutual respect for one another.
---
How much do you think Vic Beasley and Ryan Schraeder's injuries will affect the team?
Matt: Every position is important, obviously, but I think tackle and defensive end are two vital ones. Whenever you're talking about injuries, you're also talking about depth. I think the Falcons' defensive depth is better than what they have at tackle at the moment. No one knows for sure how long either player will be out. Beasley will be out at least this week and Schraeder was diagnosed with a concussion. Injuries are part of the game and this team has dealt with them in the past. I think they'll be fine, but let's wait and see. HAVE A QUESTION?