Welcome to Straight from the 'Beek! The Falcons are picking up the pieces following a tough home loss to the rival Saints and you've got plenty of questions. So, as I always say, let's get right to them. Just remember that all opinions here are mine unless otherwise noted.
Let's see what you've got for me.
Amanda from Lubbock, TX
Hey Beek! Love the column, thanks for all you do. So ... this one hurts a little. Always does against "the team from New Orleans," but man c'mon, the defense needs to do better at tackling. This game could have been won other ways sure, but the defense missed some key tackles. I understand it's the pros, no one's perfect and I sure couldn't do it ... but just needed to let off some steam. Can't wait for Debo to come back! Nonetheless, I'm a loyal fan win or lose and there is a lot of season left. I'm positive the team will turn this around. Any word on Rico and when Takk will be back? What are your thoughts on the offense in the Saints game? It looked good to me. You think we clean up the tackling against the Bengals? Thanks, Beek!
Matt: Thanks for writing in, Amanda! Let me hit your questions and comments in order here. Yes, the Falcons missed some tackles against the Saints – and the one that caught everyone's eye is when Drew Brees ran it in on a second-and-goal play with 1:24 left to play in the fourth quarter. Both Brian Poole and Robert Alford closed in on Brees at the 5-yard line, hit him and Brees put a spin move on them and dove in for the score. Both Poole and Alford were coming in fast from the left and Brees wisely went right – it was just enough to break free. Alford also took a bad angle on the Saints' opening score, when Ted Ginn took a short pass from Brees, hit the brakes – as Alford fell off him (see below) – and trotted in for an easy score. There were more and Alford wasn't the only one to miss some, but I'm sure it'll be something the Falcons address this week in practice. As far as the injuries go, the official word is that Ricardo Allen suffered some sort of calf injury and that's all I can tell you about it right now. As soon as I know more, we'll have something here in AtlantaFalcons.com (and make sure that you've downloaded our app because we send out the latest and breaking news there). Same goes for the latest on Takk McKinley and Deion Jones.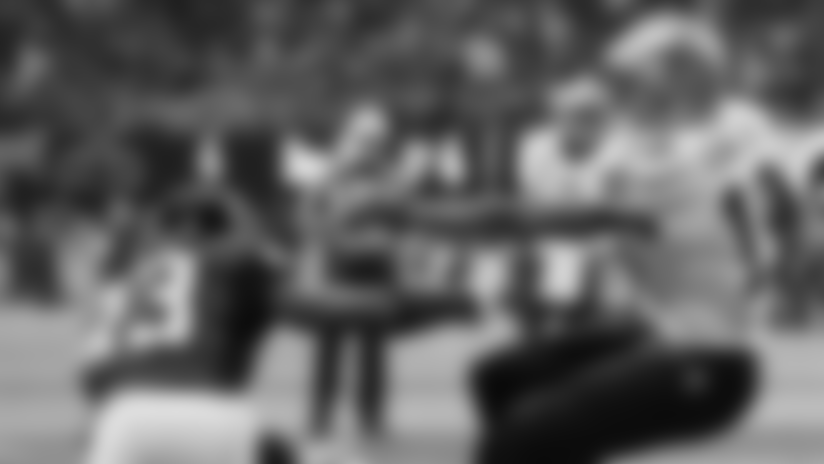 Jacob from Grayson, GA
Hey, Beek! First, thanks for doing this column. I always enjoy reading SFTB. I have a few questions, with what looked like a really nasty injury to Ricardo Allen. If he ends up missing games who do you think will fill his position or would the Falcons sign a new safety? I've seen some people suggest they sign Earl Thomas. If we do, would he fit in with the team? And with all of these injuries, should we begin to worry about our birds? I hope we will get it figured out soon. Rise up!
Matt: Thanks, Jacob! As I noted above, we still don't know the extent of Ricardo Allen's injury or how much time he could miss at this point. I think anything the Falcons could do moving forward will depend on the seriousness of it. I really don't want to speculate on it, other than what I saw – and he was carted off the field, which you never want to see (and sometimes that's a precautionary move as well). As far as signing a free agent, like Eric Reid, or going out and making a trade, like for Earl Thomas, there's a lot to consider. The salary cap, for one. The Falcons have a number of players of their own that they would like to keep around and they have to be considered first. General manager Thomas Dimitroff and coach Dan Quinn have done a phenomenal job of building this team and I'm sure they'll stick to their plan. While injuries are unpredictable and sometimes alter plans, they know they're a part of the game, too. Let's see where they are with Allen this week. If it's serious, I'm sure they're already discussing contingency plans right now. Stay tuned. We'll have the latest here, so be sure to check back.
Lu from Woodbridge, VA
Hola, Beek. Uno, considering the injury timetables, how do you predict our season record, still the same as before? Question dos, is the defense playing aggressive strip ball vs. playing conservative and completing a tackle? Reason I ask is these men tackled like they had pool noodles as arms going for the ball vs. getting the tackle. I'm not a worried fan. It's only Week 3, but all in Beek, #RiseUp.
Matt: Hola, Lu. When I looked at the schedule prior to the start of the season, I thought this opening stretch would be a tough one – specifically the first six games. I thought if the Falcons could come out of it with a 5-1 or 4-2 record, that'd be great. Now that they're 1-2 and dealing with several key injuries, I'm thinking 4-2 or 3-3 might be more realistic. When asked about a final record back in August, I predicted between 10-12 games and went with an 11-5 mark – and that was with a healthy roster. I still think 11-5 is attainable, but the growing list of injuries is a major concern. We're going to find out a lot about the Falcons depth, that's for sure. And in the end, the added experience once some players start returning could very well end up being a positive. So, if pressed, I'd have to say that 10 wins right now would be quite a story. They just need to take care of business at home and go 4-2 in the division. Winning on the road in the NFL is tough – and this league is all about matchups and parity. Just look at some of the scores from around the league on Sunday. The Broncos, for instance, haven't won an AFC West road game since Peyton manning retired.
Mark from Marshville, NC
Coach Quinn being a defensive guy, why is there no pass rush? And I'm off the Vic Beasley band wagon. He is not the answer. Got to get the quarterbacks moving. Drew Brees will eat you alive.
Matt: The Falcons managed to get to Drew Brees once on Sunday, and it happened when Vic Beasley got a tremendous jump on the snap on a third-and-5 play with 10:47 left in the third quarter (you can watch it below at the 5:34 mark). But I do agree with you, Mark. They need to generate more of a rush and Brees did carve them up pretty good – to the tune of 396 yards and three touchdowns. Not to make excuses, but remember that two defensive ends – Takk McKinley and backup Derrick Shelby – were out against the Saints. Brees, for the most part, had a clean pocket. That'll need to change in the coming weeks.
Jerry from Statesboro, GA
Hey, Beek. Tough loss on Sunday, but at least we've fixed our red zone woes. Thank God because with the losses we have on defense we are going to have to outscore people. With all of the missed tackles, it really showed how much we missed Deion Jones and Keanu Neal. We had a few chances to take the game over (before the half) and early in the fourth, but we got conservative. We should have blitzed more because Drew Brees is too smart to show him your defense and try to keep things in front of us. There's no way we should allow multiple players to catch 10-plus passes. Dan Quinn is still learning to be a head coach, but he has to see certain things. For example, there were two questionable spots that should have been challenged on third down (one was obviously short). No, the sky is not falling, but we've got to start thinking outside the box because we are very predictable on defense with Jones and Neal out. Like I said in a previous post, the Football Gods are mad with the Beekers for their complaining last season. Look at the long list of injuries. With that said I want to apologize to the Football Gods formally. Dear Football Gods: The Beekers sincerely and humbly apologize for our whining and complaining last season. We have a really good team, but some of us were still heartbroken about the Super Bowl loss. We hope you accept this apology and forgive us. Thank you in advance. The Beekers. I hope this helps break the injury curse, Beek.
Matt: Jerry, if that changes the team's fortunes on the injury front, then maybe the Falcons should consider adding you to the staff in some capacity … maybe as the backup chaplain.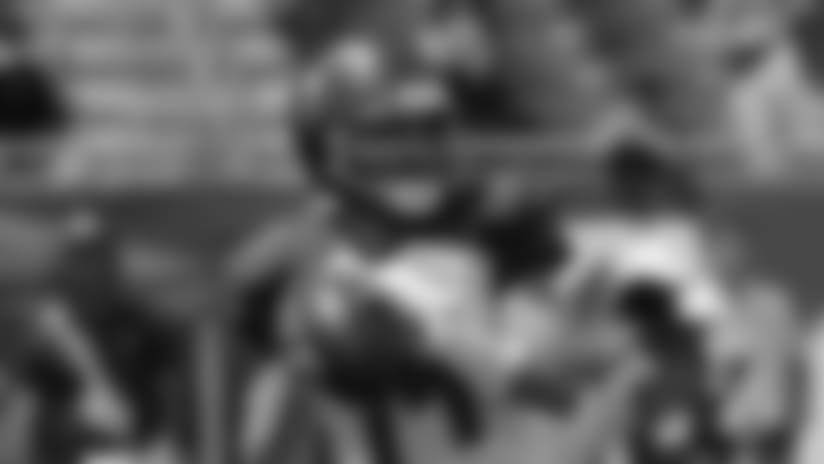 Kevin from Sierra Madre, CA
Hi Beek, this loss may sting some from an overtime touchdown by Drew Brees, though we can still get on a winning streak starting with the Bengals. I do think our main concern will be the Bucs, who we have on Oct. 14. I really believe they are the real deal with Ryan Fitzpatrick as their quarterback. I also think we could have stopped New Orleans on that last overtime drive had we had Takk McKinley and Deion Jones in the lineup! Rise Up, and beat the Bengals next Sunday, Go Falcons. Do not give up hope yet, Falcons Fans!!!!
Matt: You've got to play the cards in your deck, Kevin – and those two weren't available. A lot of teams could say the same when it comes to injuries, so keep that in mind. It'll be interesting to see if the FitzMagic continues. I'm looking forward to watching the Steelers-Bucs game on Monday night. Thanks for writing in!
Jeff from Savannah, GA
What can we do about our tackling? We missed numerous tackles (multiple Falcons on the Saints players) Sunday and the Saints players escaped and made big yardage. We have a team full of players good enough to win, but it seems they are afraid to tackle. Example #1: On a punt the receiver got past five Falcons that looked like they all had hands on the receiver then broke another tackle and finally was taken down by the seventh tackler after a big gain when he should have lost yards. #2 example: How did Brees get past two of our defenders for his first touchdown? He is not a running back or a running QB and should not have made it past the 5-yard line (they had hands on him at the 5-yard line). I can name numerous other examples of the first contact behind the line of scrimmage and our opponent made several yards. We have great players (even our rookies) and can put up points but for some reason we cannot stop our opponent. I am a 45-plus-year fan and will continue to be a fan, but we need to learn how to finish a game. We should be 3-0, NOT 1-2 because we have had leads in every game this year and gave our opponent the opportunity to come back. From my standpoint we go into a prevent defense (which does not work for us) and our opponents take advantage. Our offense has done a good job and our defense needs to play hard from opening to closing bell. Finish with the same punch as we start with. I have seen this in every game this year. I know we will not make every tackle, but our percentage should be better. Matt Ryan has the world at his fingertips in both receiving corps and running backs, and our defense is the same way, now let's get our defense to that same level of play and we can be a dominating team.
Matt: Thanks for writing in, Jeff. A lot of readers continue to be frustrated with the Falcons' defense and I think it's because a lot of people don't understand the scheme. And I know what you're thinking – "Well, the scheme isn't working, Beek!" Look, it has worked and can work if the players execute. And what I mean is the Falcons defense is designed to keep everything in front of them and once the play is diagnosed, players attack the football. In order for it to work, they need fast, instinctive and aggressive players who can get to the point of attack and blow the play up. It's also based on every player doing their jobs and trust – if any of that breaks down, it's reflected in the results. When a player takes a poor angle and misses a tackle, that hurts. When a player can't get off a block and use his speed, that hurts. When there is no pressure on the quarterback, that hurts. And any combinations of those obviously hurt. Pressure, sacks, turnovers, tackles for loss – that's what this defense is designed to do. And right now, they're just not executing – for a bevy of reasons. I'm sure it'll be addressed this week. Hope that helps answer your question some, Jeff.