Welcome to Straight from the 'Beek! The Falcons (3-4) are on their way to Washington to face the Redskins (5-2). It's Atlanta's third road game of the season and a critical one at that. In the meantime, you have lots of questions for me this morning. Just remember that all opinions here are mine unless otherwise noted.
Dev from Dawsonville, GA
Good day, Matt! My gut tells me the Falcons will go on a big run and finish the season 11-5, going 5-1 in the division. The run defense made a huge leap in the Giants game, and overall they'll continue to get better with experience. The offensive line and stupid penalties are my only concern, and I hope this bye week has helped the team regroup and refocus for the second-half of the season. Am I crazy to feel we will finish 11-5 and make the playoffs? Do you think we can go 5-1 in our division? Because honestly, I feel that talent-wise, we are the best TEAM in the division, and with Drew Brees's kryptonite (No. 45, Deion Jones) coming back, we will dethrone the Aints at the Superdome!!! #riseup
Matt: Wow, so you have the Falcons winning eight of their final games? That would be one of the more impressive turnarounds in recent history, that's for sure. Which game do you think the Falcons will lose? It's obviously not to one of their NFC South foes, since you predict they'll finish 5-1 in the division. If you read SFTB on Thursday, I wrote that I think the Falcons must win seven of their final nine games to have a fighting chance and explained why. And I thought that was ambitious. Do I think your prediction is possible, Dev? Well, sure. Anything is possible. But based on how things have gone during the first half of the season, it's probably not likely. Right now the goal is to beat the Redskins – win the next one. I believe the Falcons are still in that must-win territory, and these next four games are critical (three of them are on the road, too).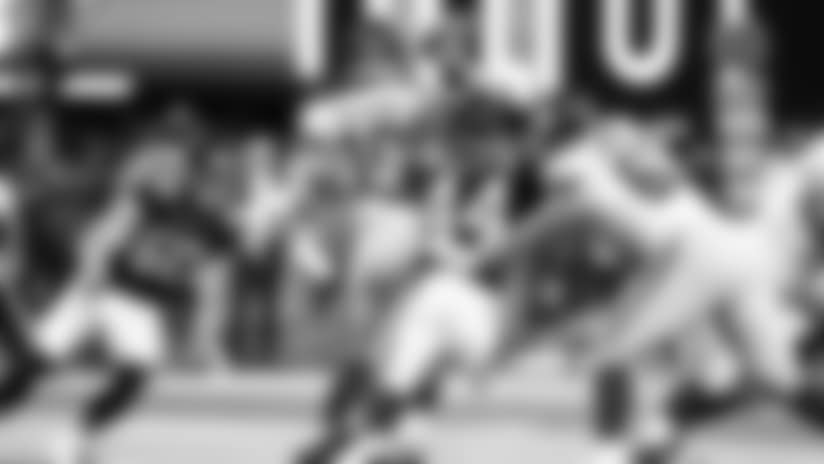 Peter from Arlington, VA
Hey Beek, love the column and the insight you provide. My question is one that's got to be on the mind of Dirty Bird fans everywhere. Vic Beasley was the guy in our Super Bowl run. As an All-Pro that year, I (like many, I assume) thought he was the future. I get that 2017 was a down year because of his movement to LB, but this year he doesn't look like the player who led the NFL in sacks in 2016. His big thing is his first step and he doesn't have a wide array of pass rushing moves in his arsenal. Maybe opposing O-lines have figured out how to block him, but looking at the stats, it's not even just sacks. He's averaging one tackle per game. That's a far cry from someone we pay a boatload to. I love Vic and I want more than anything for his form to come around, but if his season continues like this, is it time to trade him for a decent draft pick or give Dan Quinn and Marquand Manuel another year to work with him?
Matt: Hey, Peter. Thanks for reading and for your support – glad you're enjoying the forum here. As we all know, it's more than just sack totals that matter here. It's tackles, getting pressure on the quarterback, disrupting the timing, moving the pocket, hitting the quarterback, forcing turnovers or, in some cases, dropping back into coverage, etc. But the easy (and sexy) number to talk about when discussing defensive ends is sacks. Why? Because the great ones collect a whole lot of them – and when they occur, good things usually happen for the defense. Naturally, the expectations are high for Vic Beasley. He was drafted eighth overall in the 2015 NFL Draft for starters. Top 10 picks are expected to make an impact. Beasley tallied four sacks in his rookie year and then had the breakout year you mentioned – 15.5 in 2016, the year the Falcons advanced to Super Bowl LI. Last year he finished with five and so far this season, Beasley has just one through seven games – and on pace for two, maybe three. Either way, not the kind of production that most fans were expecting after the move back to defensive end full time. So I totally get it. Beasley signed his four-year rookie deal back in 2015 and has a fifth-year option for 2019, I believe. Regardless, the Falcons will make a decision on what they want to do with the defensive end this year. It's a big year for Beasley and he knows that. The second half of the season is going to be critical for the Falcons – and for Beasley. We all know that sacks can come in bunches at times and now would be a terrific time for that to start happening for the Beasley and the Falcons. I think if he can have a strong second half of the season (I think tallying seven or eight sacks), it will not only help the Falcons turn their season around but it will have a positive impact on his future.
Keith from Lakewood, WA
Not really a question but can you PLEASE help out some of our fans understand why Dan Quinn and Thomas Dimitroff have not jumped out there in the trade market! Really tired of listening to the why didn't they trade for this one or that one. Jeez, where the faith in our front office?
Matt: Sure thing, Keith. I explained this on Thursday to Adam from Plattsburgh, N.Y., who is already experience winter-like conditions way up there in the northern tip of the Empire State. When teams draft well and re-sign their own players, like the Falcons have in recent years, the reality is that they are not going to be major players around the trade deadline. Why? There's simply no room because those funds are (or will be) allocated to keeping their own players around. The other part of a successful trade is that you must have a willing trade partner. So, if the Falcons would have been willing to give up a sixth-round pick for a defensive end or safety who they know well and would fit the culture here, that doesn't mean that potential team is willing to give up a sixth to the Falcons. Or maybe the team wants a future pick and/or a player as well. We just don't always know the details – and fans often jump to conclusions or assume the team isn't trying. That's not the case. The Falcons keep saying they really like the group of players they've assembled and they're sticking to it. The Falcons also said they were on the phones talking to teams – fielding calls, too – prior to the deadline. Let's see how it all shakes out before passing judgment.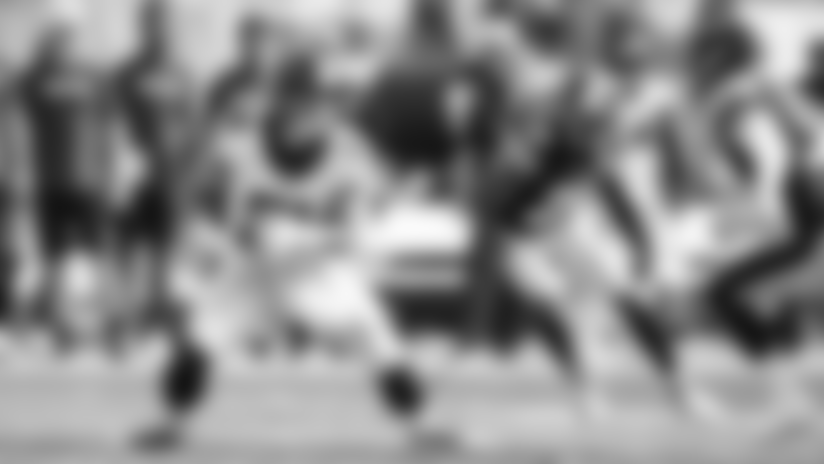 Gerald from McDonough, GA
The biggest secret we have is a young man name Austin Hooper. Use him. The Redskins will never see him coming. Hoop is an old-school NFL football player. A tough guy with some good hands.
Matt: I'm not so sure about a secret weapon, Gerald, but Austin Hooper is turning into quite the weapon for the Falcons this season. The Falcons tight end continues to get better with each passing season, and he's only 23 years old. Seven games into the 2018, Hooper already has 33 receptions for 321 yards and a pair of scores. Hooper is on pace to catch 75 passes for 734 yards and four to five touchdowns. That's impressive when you consider Matt Ryan also connecting with Julio Jones, Calvin Ridley and Mohamed Sanu at a productive clip. Jones is currently second in the league with 812 receiving yards and Ridley is among six players with six touchdown receptions – second-highest total in the league at the moment. Regardless, Hooper's continued development only bodes well for this already-potent Falcons offense.
P. Daniels from Pooler, GA
Hi, Beek. First time writing in and my question is, what do you think the likelihood of the defense putting it together and possibly being solid enough to make a run – to the playoffs?
Matt: Thanks for writing in – and your question. I think it's realistic to think that the defense can continue to improve during the second half of the season. Plus, they're expecting to get linebacker Deion Jones back in time for the Week 11 showdown against the Dallas Cowboys, which will be a nice shot in the arm for this team. As players get comfortable, communication improves and some gain invaluable game experience, it can only help. And let's not forget how tough that opening stretch of the season really was – the defending Super Bowl champs to open the season, the Panthers and Saints in back-to-back weeks, A.J. Green and Antonio Brown in back-to-back weeks … those are tough assignments for even healthy defenses. Look, if the Falcons are going to keep the momentum going and beat the Redskins, they'll need a strong outing from the defense. And, frankly, they'll that unit to only get better. Is it possible? Sure. Are there signs that they're improving? Yes. But they also played the Buccaneers and the Giants, two teams that are struggling, too. The 5-2 Redskins on the road will be a challenge, and we'll find out soon enough of they can keep the arrow pointing up.