Welcome to Straight from the 'Beek! The Falcons are getting ready for what's turning into one of the biggest games of the season – a showdown with the Cowboys at Mercedes-Benz Stadium on Sunday. Both teams enter this one with 4-5 records looking to stack some wins together in order to stay in the playoff hunt. In the meantime, you've got plenty of questions. So, let's get to them. Just remember that all opinions here are mine unless otherwise noted.
*Jimmie from Augusta, GA *Hey Beek. Love reading your take on the team and reading how sad some of our fans are in regard to our team. I don't believe many fans realize this team has been through a lot of changes over four years but let's revisit. The offensive and defensive lines have had numerous signings. The linebacker corps too. For anyone to say we need to get rid of anything, here's my observation. When you lose your backend coverage (Keanu Neal and Ricardo Allen), the corners that start are thrown into a pit of fire literally with new guys there. Topping that off, your main signal caller has been gone all season on defense in Deion Jones. Grady Jarrett has had nagging injuries. The list goes on. Yet we are still in the playoff mix. The only other squad to do what we are trying is Philadelphia of last year. Why not us? We as fans need to stop panicking and say trade anyone. Keep calm rise up and support the brotherhood because we still can pull of a playoff spot in my opinion at 10-6 we just need to keep believing.
Matt: I think all of your points are spot on, Jimmie. There are a lot of fans who tend to overreact after a loss and think the easiest solution is to just cut someone and go find someone better – walking the street as a free agent, via trade or through the draft. And it's just not that easy. The season really is a journey, as corny as that might sound. Teams evolve, adjust, grow, endure setbacks, etc., along the way. All that matters is come January, you're still alive and in the hunt for a playoff berth. It doesn't matter how you get there – style points are out the window. It's survive and advance. And say what you want about where the defense ranks right now, there is a path to the postseason for the Falcons and they still control their own destiny. Now, if they drop another game, all of that will begin to change.
Trevor from Evans, GA
Two questions. First, how much salary cap room do the Falcons have next year? Second, Duke Riley, to me, hasn't really panned out; always seems out of place. And by the way, we aren't out of this thing yet!
Matt: I recognize one question there, Trevor. There are a couple of credible salary cap and player salary websites that are often quoted and used as sources by major media outlets – Over the Cap and Spotrac. There are so may factors when it comes to calculating the amount of salary cap space for each team, but according to those sites it appears the Falcons will have approximately $28 million in cap space come 2019 (Over the Cap lists $28,827,864 and Spotrac has $28,229,581). Regarding your final two comments, I'd say Duke Riley has had an up-and-down second year, but you have to consider everything that's happened on the defensive side of the ball with injuries, changes, etc. And you'd be correct about the Falcons' playoffs chances at the moment: they are still alive (see my response above).
Daniel from Sharpsburg, GA
Hey, Beek. Really enjoy your column! I'm a little confused. Although I agree or, at the least, appreciate your take on the unpredictability of the NFL, I'm at a loss at how you have our Falcons at No. 21 in your power rankings?! I realize at 4 and 5 it's not pretty, but we have won three of the last four games AND we actually are in a better position in the playoff picture than Dallas and Seattle and Philadelphia. Isn't it a safe assumption to suggest by Power Ranking standards that you don't think our Falcons can beat 20 other teams (including the No. 20 Browns in a rematch)? It seems you have lost faith and penalized us harshly for that Cleveland loss. I have our Falcons at 15. Don't give up yet! Rise up!
Matt: Hey, Daniel. In case some of you missed this week's Wildly Important NFL Power Rankings, I have the Falcons dropping down to No. 21, just below the Browns. After what happened in Cleveland, I couldn't put Atlanta ahead of the Browns. I look at each team's body of work, head to head matches and, really, where I think each team is trending. I thought the Falcons' last four games were all winnable – and they won three of them. The Cowboys just beat Carson Wentz and the Eagles in Philly. The Falcons went to Philly and lost to Nick Foles and Co. in the season-opener. Do I think the Falcons can beat a lot of the teams in front of them? Sure, but I need to see more from this team. They've won four of nine games and only once on the road. I think they're deserving of their spot until they start stringing some wins together. But right now, they're a sub .500, middle-of-the-pack team.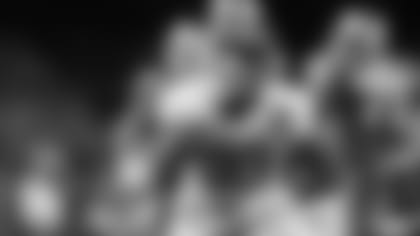 Hi Beek, love your column. Falcons fans since the days of John Zook and Claude Humphrey. We miss those kinds of ends who could sack the opposing quarterback. I see defense as a priority in the upcoming draft. We desperately need a sacker on the edge. We also need a sure-tackling linebacker and maybe a corner. Do we move to find a replacement for Ryan Schraeder or a guard? What are the top areas we need to address in the upcoming draft in your views?
Matt: Thanks for reading and the kind words, Geoff. If it were up to me (and let's be clear here, it's not!), the Falcons would draft a big, nasty defensive tackle or edge rusher. I want someone who's going to wreak havoc inside disrupting the passing game or swallowing up running backs. Now, are those guys – players like Fletcher Cox of the Eagles and Aaron Donald of the Rams – easy to come by? Nope. But you asked me what I think our needs are what I'd like to see happen. Cox, by the way, was drafted 12th overall in 2012 and Donald was taken 13th overall in 2014 to give you an idea of where those guys were taken. I think players like Nick Bosa, Quinnen Williams and Ed Oliver will be gone by the time the Falcons pick, but players like Jeffery Simmons, Dexter Lawrence and Raekwon Davis (pictured above) might be available. It's really too early to tell how those guys are going to stack up right now. Ask me again after the combine.
Keith from Riverdale, GA
Beek, love your column. Please keep it coming. My question is, why don't the Falcons don't get after those young quarterbacks? Everybody kills our secondary. Thanks.
Matt: Well, to be fair, a lot of quarterbacks – young and older – have had some success against the Falcons this year. Defensively, the Falcons currently rank 29th in points allowed per game and 30th in yards allowed per game. Not to take anything away from what Baker Mayfield accomplished, as dangerous as he might've felt, but the overall statistics show the Falcons have struggled consistently. I should note that the defense has played well against NFC East teams so far, including the Eagles, Giants and Redskins. The Cowboys are up next.
Lee from Dunwoody, GA
Beek, this team is supposedly in the hunt for a wild card playoff berth if they finish out 6-1 for 10-6. Wild-card berth means a playoff game on the road. However, this team has only won a single game on the road. And two of those losses were ugly, lopsided, DISINTERESTED performances by all three phases. If this team does not improve their focus and toughness on the road, they have no prayer of winning a January road game vs. teams like the Eagles or the Bears. And that is a fact. Thanks, Beek. Cheers.
Matt: I hear you, Lee. Until you see them win on the road consistently, it's hard to believe they can do it during crunch time. That said, four of their final seven games are on the road and that includes the Superdome in New Orleans and Lambeau Field in Green Bay – not the easiest venues to play in, especially a December game outside in Wisconsin.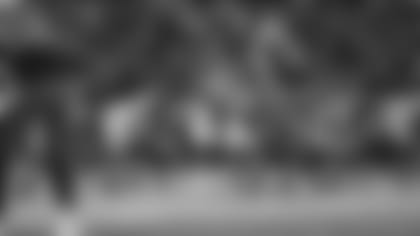 Luke from Brookhaven, GA
Hey Beek, I'm a Falcons fan, but it is with that disgruntled thought of all the heart break we have endured. I noticed you think Dan Quinn is a good coach, and while his success with an elite roster is notable, I think you give him too much credit. At the end of the day, it was Dan Quinn who didn't make adjustments in the defense against arguably the greatest QB-coach combo in NFL history. He didn't get us out of Cover 1. It is on his shoulders for not calling the run. I simply fail to see why the Falcons shouldn't shop around for a better coach. We have Matt Ryan putting up MVP numbers, Julio Jones playing at the best he has in a while, a star rookie in Calvin Ridley, and, to no fault of Quinn, a bit banged up defense that's lost its best playmakers, but I don't think that's a good enough excuse for a lackluster season thus far. At the end of the day, Quinn does not seem like he is going to win us a Super Bowl and with the current talent on this roster, we have a very small window before these guys get better offers elsewhere, especially on the defensive side of the ball. Don't you think it's time to at least consider the options and start thinking about moving on from Dan Quinn?
Matt: Hey, Luke. You've got to give Dan Quinn credit for creating a winning culture here in Flowery Branch as well as helping assemble the roster you mentioned. You also can't dismiss back-to-back trips the postseason, one that includes a trip to the Super Bowl, either. It's been a struggle at times this season (as you noted), but they're still in the hunt. What happened in Cleveland was disappointing for sure, and it'll be interesting to see how the final seven games play out now, too. But there's no way you even consider moving on from Dan Quinn right now, in my opinion. Step back and look at the direction this team is heading big-picture wise – and, from my vantage point, it's still trending up. Now, they'll have to make some big decisions after the season (like every year) but they continue to draft well. This rookie class has been thrusted into action and performed well. Next season will be a crucial year for this team and their overall plan, and I expect Quinn to be leading the charge.