Welcome to Straight from the 'Beek! The Falcons are busy preparing for the Ravens, the first of their final five regular-season games before what they hope is a playoff push. But there's obviously much work to do and, in the meantime, you have plenty of questions. Just remember that all opinions here are mine unless otherwise noted.
Ray from Asheville, NC
Beek, what can I say except that it's another disappointing loss. There's fight in this team, but how can we expect to win ball games with so many turnovers. It's so frustrating to watch a team with so many weapons fall short again. We had our chances to come back home with a win, but ... I'm glad that there's a chance Deion Jones will be playing against the Ravens. It will be interesting to see how much different the defense will be if he does. Can we go 9-7? Are the playoffs completely out of the question? I remember when we sneaked into the playoffs in 1978. Maybe we can sneak into the playoffs again. Hopeful, but realistic.
Matt: I think a lot of Falcons fans are probably taking that same approach these days, Ray: Hoping for the best but planning for the worst. Take a look at the Falcons' next five opponents, two of which they've already beaten this season. Do you think the Falcons can beat the Ravens, Packers and Cardinals? I think it's certainly possible. And I think 9-7 final record is possible. And no, they are not out of it, yet. Look at it this way, if the Falcons beat the Ravens on Sunday, they'll be right in the thick of the wild-card chase. It's not a division title or like they're eyeing a top seed and a first-round bye, but it's something to get excited about.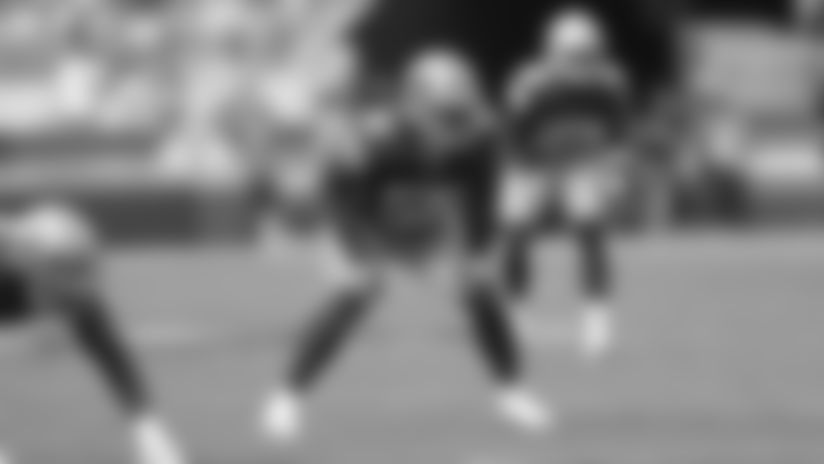 Rick from Winder, GA
What's up, Beek!!! Love your column!!!! Second time writing. I last talked about the issues we had with our blocking up front and our inability to protect for Matt Ryan. We're not making running lanes nor are we pass-blocking efficiently. I realize we have several starters out but every guy here is a professional. Defensive linemen can't get much pressure on quarterbacks when our DBs are always dropping back. No press coverages at all. Linebacker tackling ... a non-factor. We should go out and claim Reuben Foster off waivers. I realize he's a risk, but he surely would be an upgrade from Duke Riley. Sorry for the rant. Just love my team. RISE UP!!!!!
Matt: Rick, glad you're enjoying Straight from the 'Beek! Thanks for the feedback. Reuben Foster was reportedly arrested on one count of first-degree misdemeanor domestic-violence battery Saturday night in Tampa Bay. The 49ers released him after the arrest. Forget football. I don't know a lot of the details and wouldn't want to speculate, but hopefully Foster gets some help and turns things around at some point. To answer your question, no, I don't think the Falcons should claim him or sign him. Foster was also arrested twice in the offseason and appears to have much bigger issues to deal with than playing football at the moment.
Jayce from Casper, WY
Why is it that when talking heads bring up quarterbacks and Matt Ryan is brought up, nobody mentions how many offensive coordinators he's gone through? Could you imagine how his game would look if he had the same OC for more than four years?
Matt: Hey, Jayce. I hear ya but forget the offensive coordinators. I can't figure why anyone would criticize Matt Ryan right now, especially considering the numbers he's putting up amid all of the adversity this team has faced in 2018. It's crazy talk.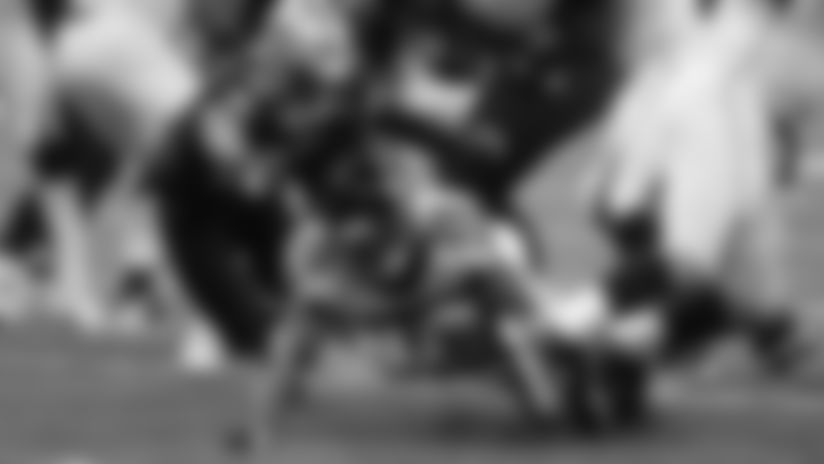 David from Atlanta, GA
Beek, I am a lifelong Falcons fan; their lifetime, not mine. I was 12 years old when they started play. I listened with rapt attention to the second Falcon game on WSB radio. We had to kick off to start the game, and our kicker missed the ball – yes, missed the ball. I should have known then that something was awry. Anyway, my question is preceded by a bit of commentary for reference's sake. One of the great truths of football is that the closer to the ball the strength of a team lies, the better prepared for long-term success it is. Now, as we know, our Birds have what is probably, from top to bottom, the finest assemblage of skill players in the league today. But our offensive and defensive lines are, at best, mediocre. Unfortunately, this has been the case for as long as I can remember; the 1980 offensive line being the lone exception. I was hopeful that when Dan Quinn became our head coach, this situation would start to get better, but not only has it continued, it seems to have gotten worse. We can't pressure passers, and we can't protect ours. We can't run the ball, and we can't stop anyone from running on us. How many times have our opponents prolonged drives by getting the 1 or 2 yards they need on third down by power running the ball for 2 or 3 yards? Yes, many, many times. But, that number pales in comparison to the number of times we have failed to get even 1 yard – ONE STINKING YARD – on critical third or even fourth downs. Our opponents' defenses seem to live in our offensive backfield, and our defensive line seems to initiate contact about 3 or 4 yards downfield from the line of scrimmage. This woeful shortcoming has spelled our doom in at least three games this year, and innumerable times over the past few years. How long are we to suffer the ignominy of horribly weak line play? Dan Quinn and Thomas Dimitroff seem to have a mental block when it comes to choosing free agents or drafting young players proficient at excellent play along the interior line. So, why we haven't looked around the league, found men who are able to pick such players, and added them to the brain trust of the Falcons. I know it's not always as simple as that, but still … I'd love to know what you think. Go Falcons.
Matt: David, the Falcons are lucky to have loyal and longtime fans like you. I always enjoying hearing (and reading) stories from the Tommy Nobis, Claude Humphrey and Steve Bartkowski days. I agree with you; great teams are built up the middle and must be sound (and dominant) in the trenches. Twelve different times the Falcons needed just 1 or 2 yards for a first down against the Saints and they converted only three, gaining a total of 9 yards. Three of those 12 plays were runs that gained 3 yards – two were stopped for no gain, the other was a 3-yard run by Mohamed Sanu. Have injuries hurt this unit? Without question. But here they are staring at the final five regular-season games of the year with a chance to squeak into the playoffs – and they've got to do it with the men on this roster. There is no quick fix right now. There are no All-Pro guards walking the streets right now. The Falcons need to do what they do best and hope it's enough to come out on top against the Ravens on Sunday. They'll deal with the Packers the following week. All that matters now when it comes to their postseason lives is beating Baltimore. It would not surprise me at all, though, if offensive line is a top priority for this team heading into free agency and the NFL Draft.
Mark from Jacksonville, FL
Hi, Beek. Okay, so now after the Saints game I think it's safe to assume this season is officially tanked. They can put a fork in it, they're done. That being said, let's turn our attention to the draft. It's safe to assume we'll end up with a reasonably good pick unless they do the next stupid thing and win some more games. So, the question is: offensive line, pass rusher or defensive back? There are also several players that need to go (Robert Alford or Devonta Freeman, to name a few. Alford is useless, and while I like Freeman, he has injury issues that we cannot tolerate going forward). Your thoughts?
Matt: I don't think the Falcons will be tanking the rest of the season, Mark. If there's a chance – albeit a small one – that they can squeeze in, they're going for it. Why? Because if you get in, anything can happen in the postseason. We've seen it time and time again. But back to the draft and your question. I think all three of those positions you mentioned must be addressed, and in the order you listed them. With five games to go it's unfair to speculate on which players will be here next year, too. Let's leave all of those discussions for the coming weeks and months ahead.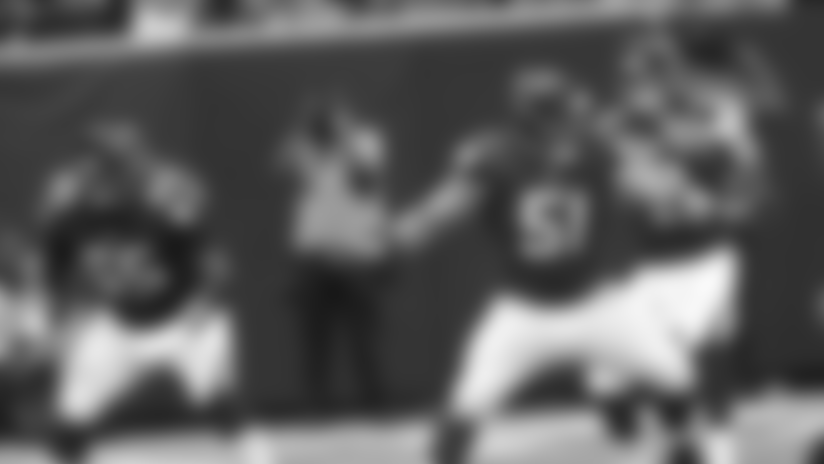 Gaby from Maui, HI
The defense can only do so much with injuries. They played really well against New Orleans. I think Matt Ryan is a very good QB, but why does he look like he's in panic mode in the red zone? I've always said that he has to relax more, he just gets to amped up to try to score. Not putting him down, but I think he should take some of his money and see a sports psychiatrist, respectfully. I've seen the Falcons lose games like this since 1976. Then had great runs with Dan Reeves, Mike Smith, June Jones, and of course Dan Quinn and blow it late. Believe it or not, I can call a fumble or interception while watching a play develop, and i'M just a donkey who doesn't know that much except what a mediocre fan knows. I told my brother in-law not to bet Atlanta against Cleveland game because Atlanta loses against rookie quarterbacks with good defenses. It's uncanny and sad. Anyway, enough of this. Moving in to the future. Do you agree that it's time the Falcons start drafting a couple of O-linemen in the next draft and a center to develop under Alex Mack?
Matt: Hi, Gaby. Thanks for writing in. In Matt Ryan's defense (and I do get accused of defending him often, but it's easy to do), he's been hit, sacked and under duress quite a bit this season. Plus, the Falcons just haven't been able to consistently run the ball effectively and so much of this offense is predicated off the run. Yet, like you noted, he's a very good quarterback and has managed to put up impressive numbers despite the injuries up front. If you've read any of the earlier responses above, you know where I'm going with your question. Yes, I believe the Falcons must address the offensive line in the offseason – in free agency or the NFL Draft. They must get stronger in the trenches on both sides of the ball.