Welcome to Straight from the Beek! The pace is starting to pick up here in Flowery Branch. The Falcons placed the franchise tag on Grady Jarrett and made another coaching move – and you have plenty of questions about the draft, free agency and more. So, let's get right to them. Just remember that all opinions here are mine unless otherwise noted.
Randy from Lyons, OH
Hey, Beek. First-timer here. I'm worried about the amount of cap space the Falcons have to work with when free agency hits next week. Your thoughts? Thanks.
Matt: Every time you start to worry about the Falcons salary cap, just think about Julio Jones, Matt Ryan, Grady Jarrett, Devonta Freeman, Jake Matthews and Alex Mack. Those are all players other teams would love to have on their rosters right now – but have signed long-term deal with the Falcons. Should the Falcons sign Jarrett to a long-term deal, that contract will be much friendlier than the current $15.2 million tender. Also, I expect GM Thomas Dimitroff to get creative (as he said he would) when it comes to these deals and even restructuring some others. As long as the Falcons continue to draft wisely and bring in young talent, they'll be fine.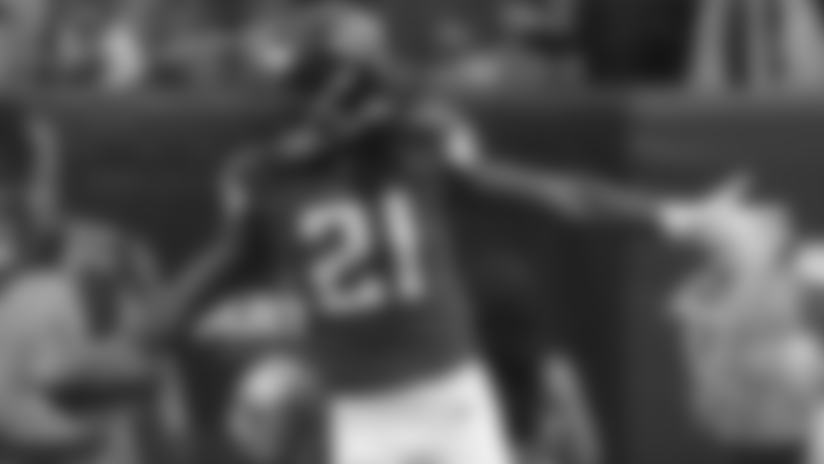 Gabriel from Laramie, WY
Hello, Beek. Always a blast to read your insight on the Dirty Birds. I have two questions. 1.) With how the contract situations go these days and understanding that players obviously want to make the most that they can, why don't the Falcons try to restructure with guys that haven't lived up to their contract? Such as Devonta Freeman and Desmond Trufant? 2.) It's a little unbelievable how Grady Jarrett is treating the team, given that his dad played here, the Falcons took a chance on him, and even rushed in to help out on his draft day incident (house fire). It doesn't feel like brotherhood and I think the team would be better off letting another team overpay, no matter how integral they were.
Matt: Thanks for writing in, Gabriel. Every single team faces difficult decisions when it comes to team building and the salary cap – the Falcons are no different. GM Thomas Dimitroff said last week at the NFL combine that they will have to be creative when it comes to keeping certain players in the fold. I don't know how you read that, but he's talking about the salary cap. This is my opinion, but I expect Grady Jarrett to eventually receive a long-term deal (which will be much more cap-friendly) before July 15. Also, it would not surprise me at all if some of the other larger contracts on this team are restructured to help make it all work. That said, there will be some tough decisions made with certain players. You've already seen some, with the team parting ways with Matt Bryant, Robert Alford and Brooks Reed. As far as your comment about Jarret goes, look, this is business. Plenty of teams placed the tag on players around the league. Are they always thrilled about it? No, but that doesn't mean a long-term deal won't happen. Jarrett could always play on the tender – which is a cap hit of $15.2 million. Or, under the terms of the tag, another team could send two first-round picks to the Falcons in order to sign Jarrett (if they chose not to match the offer). I just don't see that happening.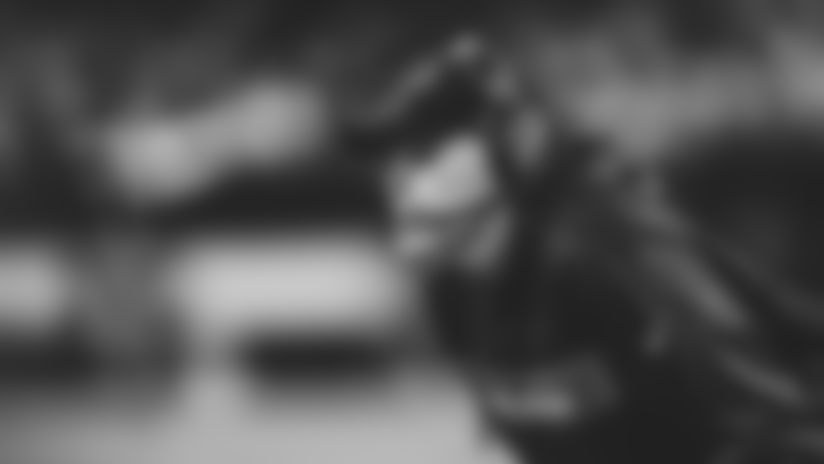 Grant from Belleville, IL
Hi Beek! Loving the column! Definitely helps the offseason go by quicker! Now onto my question. Obviously, we've had a lot of coaching changes this offseason with Dan Quinn moving to defensive coordinator, the hiring of Dirk Koetter as offensive coordinator, and hiring Bob Sutton as an assistant coach to Dan Quinn to help out with the defensive side of things. But are we planning on hiring another head coach and special teams coach? As far as I know, we're still in need of those staffing positions.
Matt: Thanks, Grant. Appreciate that. Some of my family members back in Jersey also refer to Straight from the Beek as a column; I just call it the mailbag or SFTB. If you'd like to read some of my columns, they're all housed right here on this page. I also point that out, Grant, because I think you need to read my most recent column on that page – you can click on it right here – because it explains why the coaching changes were made at the end of the season, beginning with why Dan Quinn is also the defensive play calling. I'll be honest here, when I first read your question, I thought you were trying to have a little fun or even be sarcastic. But based on your kind remarks, I'm taking it as a sincere question. So … Quinn is still the head coach, Grant. He's also calling the defense this season and Bob Sutton was hired as a senior assistant coach to help manage the games. And I'm not sure how you missed this one, but Ben Kotwica was hired as the special teams coordinator. Right now you're either shaking your head (because you actually were being sarcastic) or your mind is blown because you somehow missed all of these huge headlines. Either way, Quinn taking over the defense is a good thing for the Falcons, in my opinion.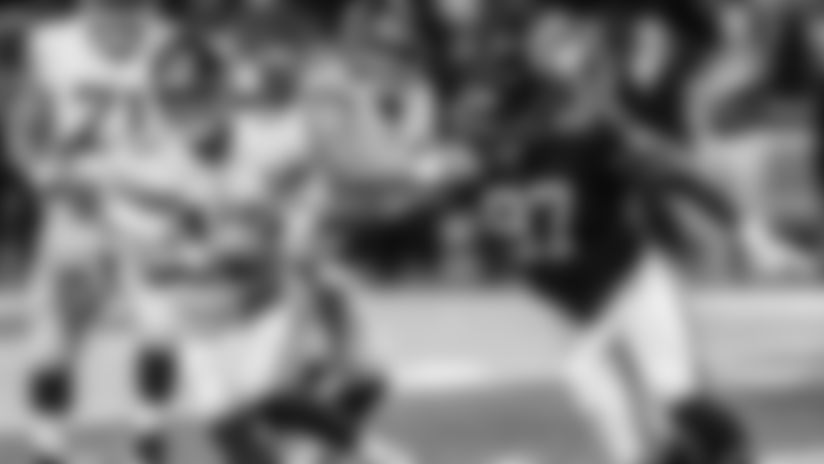 Brad from Regina, Saskatchewan in Canada
Hey Beek. With the Falcons tagging Grady Jarrett, I see this as a win-win for Atlanta. The market is now doing the negotiating for TD and Quinn. What do you think the chances are of him getting a sweet deal from someone else and Atlanta getting two first-round picks out of it?
Matt: Hey, Brad. I honestly see the two sides coming together and working out a long-term deal for Grady Jarrett to remain Falcons for years to come. Two first-round picks is a steep price to pay. While I believe Jarrett might be one of the best defensive tackles to ever play in a Falcons uniform and he continues to improve every season, I don't see another team handing over two first-rounders. Not right now.
Michael from Jesup, GA
I would like to know how are we supposed to get people in free agency when we only have $9 million left and have to sign people we draft, too?
Matt: Well, you're actually off by about $2 million, Michael. Depending on which site you look at – and there's really only two credible ones in my opinion (Spotrac and Over the Cap) – the Falcons have somewhere between $7.6 million to $7.4 million in cap space. As I've noted several times this week and above, the Falcons will have to get creative with the salary cap and it'll likely start with a long-term deal for Grady Jarrett, who currently counts $15.2 million against the cap under the tag.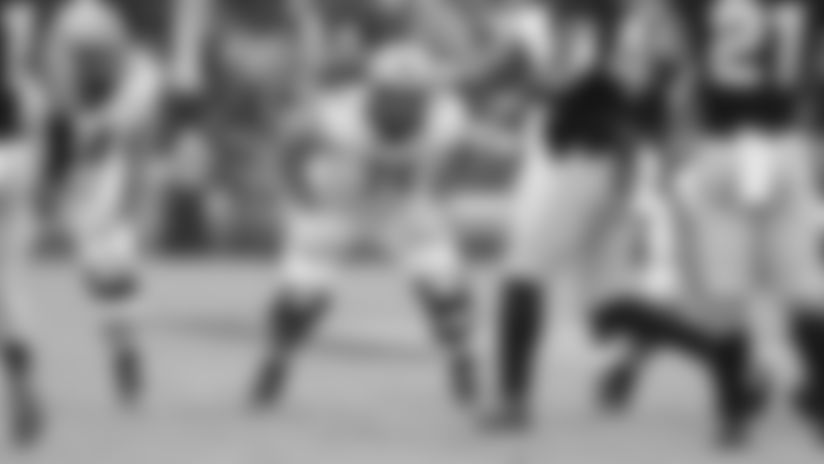 Jerry from Statesboro, GA
Hey Beek! Why isn't anyone talking about the offensive linemen in the draft? The kid from Boston College and the kid from Florida are beasts. So are the kids from Penn State, Ole Miss and Ohio State. That's why I say we should trade down, pick the best one available and load up on picks. Maybe even get two out of the four. My next question I know you won't like, but here it goes. Why do we keep paying Matt Schaub to hold a clipboard year in and year out? I get it, he was decent 5-7 years ago, he knows the offense, and he's a local boy, but heck you can teach me the playbook but if the talent isn't there it won't matter. At some point we have to move on. Is there another backup on the roster better than Schaub? No. And there never will be if we never try someone else. Really that was a moot question because Matt Ryan never gets hurt anyway. So why not pay a younger kid with a strong arm less money to hold the clipboard?
Matt: Jerry, where have you been? What do you mean no one is talking about offensive linemen? Oh, you must be referring to my latest mock draft, where I have the Falcons taking a pass-rusher (who, by the way, went to the same high school as Bruce Irvin). There is no question at all that the Falcons must address the offensive line in free agency and/or the draft. They must. It's the team's No. 1 priority. The problem, Jerry, is that 31 other teams want to win, too, and do not want to let their offensive linemen hit free agency. And when they do, they're not cheap! Neither are very good pass rushers, as you're witnessing this week with all of the franchise tags being placed on players – see DeMarcus Lawrence, Jadeveon Clowney, etc. The other challenge with offensive linemen is they take time to develop. Very few can step into an NFL starting lineup and dominate or even hold their own on a consistent basis. Now, if Alabama's Jonah Williams, Oklahoma's Cody Ford or Florida's Jawaan Taylor are sitting there ar No. 14, I'd certainly be tempted. And the guy you mentioned – Boston College's Chris Lindstrom – is very good, too. But at 14, you need an impact player. And this draft is deep when it comes to defensive linemen. I think some very good players are going to be available at 14, and I love Montez Sweat – the defensive end out of Mississippi State. OK, to your second question. Two words: Nick Foles. Haven't we all learned by now that you need a capable, proven backup in the NFL? Look, I get your point, Jerry. The Falcons have so many more pressing needs right now than backup quarterback. It would be one thing if they could go out and draft a kid in the later rounds, but they need those nine picks to address the offensive and defensive lines, cornerback, running back and maybe even tight end or linebacker. Also, they know what they have in Matt Schaub. He's smart, knows the offense, works well with Matt Ryan, can make all of the throws still and is a tremendous resource to have on the sidelines during games. It's a no-brainer when you think about it. Now, if he struggles in the preseason and is totally outperformed by the third-string quarterback, that's a different conversation … for another day.
Gary from Dawsonville, GA
Where's the beef? I like speed, as does Dan Quinn ... However, with offensive tackles getting quicker (footwork), sometimes a "bull rush" is necessary to pressure, right? Answer: A stud DE with some "BEEF."
Matt: How about Quinnen Williams? There's some beef – 303 pounds and clocked a 4.87 in the 40-yard dash. Oh, he's a defensive tackle. Well, what about defensive end Montez Sweat? He posted the fastest time ever for a defensive lineman with a scorching 4.42 40 time. I have him going to the Falcons in my latest mock draft. The problem, Gary, is that Williams is now in the mix to go No. 1 overall because players like him are so rare. And Sweat, who I thought would be there at 14, might have moved up into the top 10. We shall see what happens, but I agree with you on the pass rush. The Falcons need to find a consistent one, and fast.