The Falcons host the Seahawks this coming Sunday, looking to snap a five-game losing streak. There are plenty of questions and comments in the ol' SFTB mailbox so let's get to them now. Just remember that all opinions here are mine unless otherwise noted.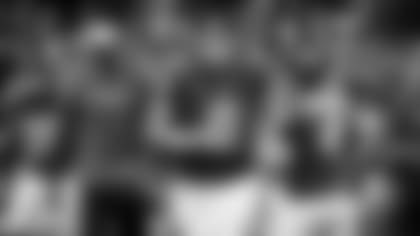 Christopher from Oceanside, CA
Beek, thanks for taking my question. 1-6, totally unacceptable, from a team with high expectations in the beginning of the season. And now Matty Ice is hurt. Things can't possibly get any worse. Both lines are playing poorly, but the D-Line is atrocious. Enough talk, DQ can't play the game. We need more effort!
Matt: Players make plays. As Matt Schaub said after the game, "We have to figure out tonight each person when they go home how they can be better? Just put the blinders on. You can't think about the big picture."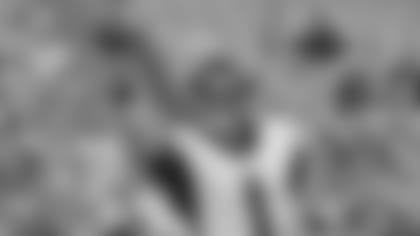 Gereck from Decatur, GA
Hi Matt! I'm back and I just have something to say after the loss to Rams. When I was telling people I think Falcons need to put Danny Etling in, it was not to say he's better than Matt Ryan. He's just better for the job right now. With that O-line playing the way it is I didn't want Matt Ryan hurt and I knew Danny has mobile skills and the guy is pretty good. Let the other guys play team effort right?
Matt: I think you're being sincere here so I'm going to answer this one. Your point is since Matt Ryan is taking a beating – he was hit nine times and sacked five times against the Rams – you think it would be wise to play Danny Etling, a more mobile quarterback. Got it, but just because he can run doesn't mean that's going to help the Falcons win more games. And, c'mon, that's never going to happen as long as Matt Ryan is healthy and can play. He's a far better quarterback, Gereck, and he gives the Falcons the best chance to win. Matt Schaub, for that matter, gives the Falcons a better chance to win than Etling does. But back to Ryan. He's not only the best quarterback in franchise history but he is playing at a very high level still. Etling did play well in the final preseason game, but that wasn't against regular starters. And finally, Etling is on the practice squad and to put him on the active roster, you'd have to make a corresponding move. It's not happening, but thanks for writing in.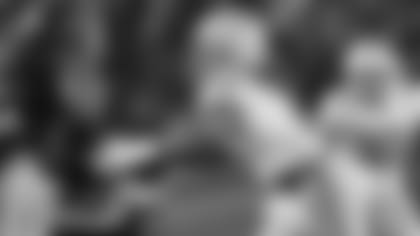 Doug from Ridgefield, CT
Going on a limb here, Beek, but bear with me. Let's say this continues and we finish the season as one of the worst five teams in the league, would we ever consider drafting one of the elite QBs in the 2020 draft class? Either to let them learn from Matt and grow, or trade for a proven, elite pass rusher in the NFL? Someone like Joey Bosa with an aging Rivers on the Chargers? Hypothetical, but interesting!
Matt: Right now, you could make a very strong argument for drafting players on the defensive side of the ball, specifically an edge rusher, followed by defensive tackle and cornerback. Those appear to be more pressing needs, at least right now, than quarterback, Doug. If Matt Ryan is playing at a high level and you think he's going to be productive for the next three or four seasons, why would you burn a draft pick on a quarterback when you have more pressing needs? I'd rather bring in a player who could make an immediate impact – like Ohio State defensive end Chase Young – than one who would sit on the bench learning from Ryan.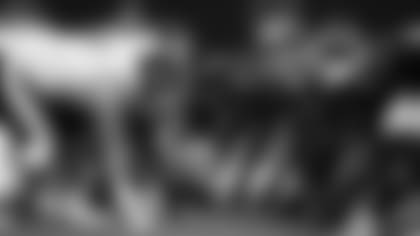 Taylor from Butler, GA
Well, this one stings. Losing the way we did is demoralizing and Matt Ryan going down makes it worse. At this point, the Falcons may be better off tanking the rest of the season and investing in a good pass rusher in the draft. No question, just deep sorrow.
Matt: You'll never see NFL players tank, Taylor. Think of it this way: Every single play is part of their résumé – not only are their fellow teammates, coaches and GM watching and grading every snap, so are all of the other general managers in the league. They can't afford to loaf or take plays off, not if they want to continue to play in this league. I know you're disappointed, and I get it. To your point, the Falcons' defense is currently 27th in the league in total yards surrendered per game (387.7), tied for 29th in total interceptions (2), 31st in points per game (31.9) and 32nd in total sacks (5). I think it's safe to say that they'll be addressing the defense in the draft if there isn't a turnaround in these categories.
Jimbo from Augusta, GA
First, as all the readers of SFTB, thanks for the continued conversations and great job you do. I have been and will ALWAYS be a Falcons fan since 1970. The makings of a great leader is not doing all things, but knowing how to get all things done through the use of your support personnel. DQ appointed himself the DC and HC, the defense has declined from last year. Didn't agree then and the stats are proof.
Matt: Thanks for the kind words, Jimbo. As I noted in the answer above to Taylor from Butler, Ga., the Falcons are down in a number of key defensive categories. The season is still the ultimate judge and there are nine games left to go.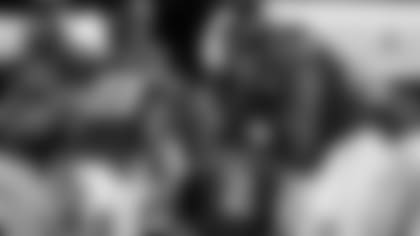 Jimmy from Townsend, GA
Hello, Beek. It is good to read your articles about my favorite team the Atlanta Falcons. Since the Super Bowl our defense and offense have declined. I'm confused as to why we continue to not change and adapt. Maybe our talent is truly way overrated because we are past struggling, we are wallowing. Mr. Blank you are the best thing that has happened to Atlanta. Please clean out the whole house.
John from Breckenridge, CO
Hi, Beek. As much as I have tried to keep the faith that there is something to build on, Sunday was just brutal. I fear we are dangerously close to drastic moves being made. I've loved DQ since he arrived. But I think maybe we have to consider the problems too big to fix at this point. This team has too much talent to be this bad. It's a lot to ask of fans to be patient at this point.
Matt: I usually don't do this, but I'll respond to both Jimmy and John here. Patience is running thin with most fans now and I totally get where you guys are coming from as far as being frustrated. The Falcons do have a lot of talent, but so does every team in the NFL. There are five or six plays that shape every single game. It might be an interception or a fumble recovery. It could be a costly penalty on third down. Whatever the case, the Falcons just aren't making enough of them right now – and executing. People want a scapegoat or, as you put it, to "clean house." That's not always the best course of action, especially if it's an emotional or knee-jerk reaction, and I'll leave it at that. The 2019 season is unfolding before our eyes and, right now, it's not the one most of us pictured back in August. This season is far from over, though, and how the final nine games unfold is anyone's guess at this point.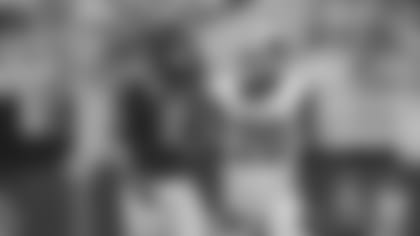 George from Phoenix, AZ
I feel sorry for you with all of the things that you've probably gotten sent lately, but I 100 percent understand the frustration from the fans. This is a train wreck to say the least. This is the most upset I've been being a Falcons fan since the Super Bowl. What do you think is next for this team? Are we going to try to pull off some miraculous turnaround or are we already looking to next season?
Matt: Thanks for the note, George, and please don't feel sorry for me. I understand the frustration and comments I receive from the fans. But back to your points. As far as I'm concerned, any sort of "miraculous turnaround" would have to entail the Falcons stringing a lot of wins together and somehow playing their way back into the contender conversation. It's hard to see that happening if I'm basing it solely on what I'm seeing on the field right now, but that's what makes sports great, right? As for what's next, the Falcons must shake this loss off and get ready for a very good Seahawks team that's coming to town. Until we know more about Matt Ryan's ankle, I would think there's a very good chance we'll see Matt Schaub under center this weekend, too. Atlanta has dropped six of its first seven games now and the schedule is about to get tougher. After the Seahawks, Atlanta plays the Saints, Panthers, Bucs and the Saints again on Thanksgiving Day. If the Falcons continue to play like they have during the first half of the season, they'll eventually be eliminated from postseason contention and the focus will undoubtedly turn toward internal evaluation, free agency and the draft. Anything beyond that is all speculation at this point.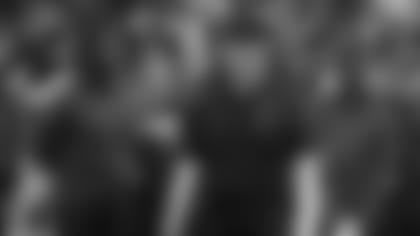 Mike from Henderson, NV
I don't think anyone saw this coming before the season started. After three games it was patently obvious, even for a die-hard fan like me (since Jerry Glanville in 1989ish). The sad fact is that Dan Quinn is way over his head. The Super Bowl was primarily due to Kyle Shanahan's offensive innovation (look at the 49ers now), and his poor coaching during the game cost Atlanta the win even then. The team has regressed every year since. They won't change player who aren't producing (e.g., Freeman, Beasley …), they won't change schemes (e.g., blitzing or hurry-up offense …), and obviously the ownership is hesitant to make a change. Until change happens, expect more of the same.
Matt: To be fair, there have also been a lot of positives during the Dan Quinn era, too, Mike. In his four previous seasons here in Atlanta, Quinn has won the NFC South once, has an NFC championship under his belt and has taken the Falcons to a Super Bowl. He's has had one losing season, and that was in 2018. Quinn hasn't suddenly forgotten how to coach, either. That all said, Mike, you are what your record says you are – and the Falcons are a 1-6 football team. They made changes last season after finishing 7-9 and I suspect they'll do the same if this team doesn't meet certain standards and expectations. Time will tell, stay tuned. MAILBAG
Do you have a question about the Falcons that you want answered? Ask a question here and it could be posted on AtlantaFalcons.com.
Do you have a question about the Atlanta Falcons (or anything football-related) you'd like to ask Matthew Tabeek? If so, submit it here. Please remember to include your home state (or country if you live outside the U.S.). Thanks for reading SFTB!