It's Saints Week … and I'm hoping to get some questions about the game, but I totally get why most fans have turned the corner on this season and are looking toward the NFL Draft and the future make-up of this team right now. I will say this, though. Beating the Saints down there at their place would be might sweet for this team and especially the fan base. Y'all would have some fun on social media, wouldn't ya? Haha. Let's get to your questions. Just remember that all opinions here are mine unless otherwise noted.
James from Dalton, GA
When is the Falcons pass mush going to improve?
Matt: I wish I (and I'm sure every single Falcons coach and player) had the answer to that one, James. This weekend against the Saints would certainly be a fine time.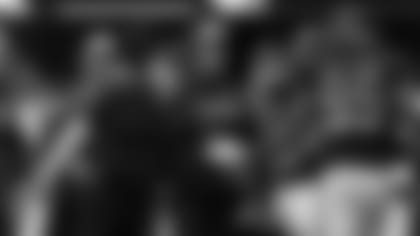 Steven from Casper, WY
What up, Beek! Sure has been a lot of constant talk about the draft and firing Dan Quinn. There are still 8 games left! I don't see this team intentionally tanking. In fact, I hope they can salvage this half of the season (or at least beat the Saints once!) and Dan Quinn & Co. can live to try it again next year. Call me a fool, (I'm sure most of the readers here will) but I still believe in Dan Quinn. No one was whining when he was making it to the Super Bowl or all those playoff wins. I sure hope Mr. Blank has the patience to stick by Quinn through this rough patch. Your thoughts?
Matt: I think if Dan Quinn and the Falcons were to beat the Saints and go on a massive win streak and somehow make a postseason push, it would be the feel-good story of the 2019 season. That's what I think about your comment. But, as I always say, you are what your record says you are. Right now the Falcons are a 1-7 football team and that's what most fans see.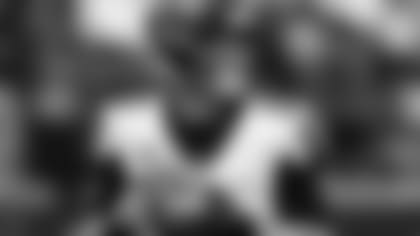 Ricky from Atlanta, GA
Beek, first-time question. Consistent reader. I know MR2 is not going anywhere (all the greats got traded, think Montana, Manning, Favre ... etc. (another Manning benched with 2 rings, Flacco traded and is a SB winner) because of his salary, and well because he is good, not great but a very good QB. My question is when (it has been 13 years) will the Falcons look to the future? No excuse to not have drafted his replacement in all these years (the good teams did ... think those teams I mentioned above). Is this the year we finally do something about that? We were lucky to see Matt Schaub put up those numbers and let's face it ... he is not getting younger. I know we have to fix the trenches but would have happened if Ryan was really injured and had to come back from a serious injury?! Invest in the future Falcons!!!
Matt: It's a fair question. But if you really believe Matt Ryan can be productive in this league for another four to five seasons (and the Falcons obviously do), would you really want to invest a draft pick in someone who is going to sit on the bench? So, if you believed that, and had pressing needs elsewhere on the roster, I think it would be wise to address those positions first. Don't you agree? That said, I think as the Falcons inch closer toward the end of Ryan's career (or a point in his contract where you could move on without breaking the bank), I personally think that would be the window to strongly consider drafting a quarterback. The Ravens did something similar when they selected Lamar Jackson while Joe Flacco was still there.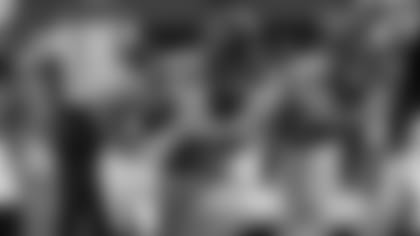 Keith from Memphis, TN
Props for giving us a place to vent and ask important questions ... WHY CAN'T THE FALCON OFFENSIVE LINE PROTECT MATT RYAN? All that Falcons investment in the OL and Matt Ryan gets injured and misses a game for the first time in how many games? So much for not investing in DEFENSE.
Matt: Matt Ryan was sacked 42 times in 2018. You know who was sacked more? Deshaun Watson (65), Dak Prescott (58), Russell Wilson (52), Derek Carr (51), Aaron Rodgers (49), Eli Manning (47) and Josh Rosen (45). Those are some pretty big names (and investments), too. Unfortunately, injuries are a part of the game and Ryan has been incredibly durable throughout his career. The Falcons have invested heavily in the offensive line and it was tough seeing their top draft pick, guard Chris Lindstrom, go down with an injury in Week 1.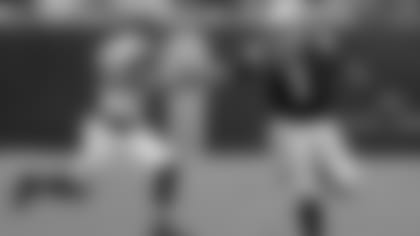 Danny from Atlanta, GA
What do you think of my wish list?
Get Cam Newton by any means necessary in the offseason and the city would be electric, belief would be restored for a Super Bowl by a hometown player/superhero.
Acquire Kenyan Drake for a small amount and use him as another slot like an Eric Metcalf.
Trade Matt Ryan to Jacksonville for one of their defensive linemen.
Draft nothing but tall corners with agility and speed and pass rushers.
New coach, primarily an offensive coach with adaptability and the willingness to steal plays from the collegiate level. My first choice is Lincoln Riley for has done wonders with the past three quarterbacks he has had in his possession. Second would be Brian Schottenheimer and bring in his dad as a consultant.
Please get this to someone in charge.
Matt: I get it. Wish lists can be fun for fans. You don't have to worry about things like contracts and the salary cap. Nor do you have to consider whether a player would even fit here scheme-wise. Then again, your wish list also includes different coaches (who are also under contract elsewhere). I'll be honest with you. I can't say here what I really think about this list, but the majority of them really don't make any sense. The Falcons are committed financially to a number of players, and Matt Ryan is one of them, Danny. In fact, they're going to be forced to make some really tough personnel decisions in the offseason – and won't have the money most fans think they will heading into the 2020 season and beyond. I strongly recommend you read this article on the Falcons' salary cap situation by Zack Moore of OverTheCap.com. I think you'll rethink almost all of your wish list.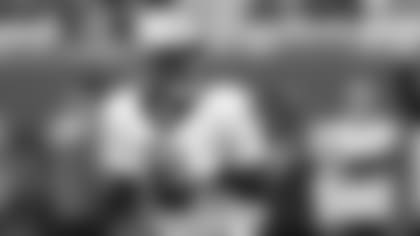 Nathaniel from Decatur, GA
Hello, Beek. I know that this email will never be seen because I am a Miami Dolphins fan born and raised in Florida but I have two sons that were born and raised in Atlanta and they are both die-hard Falcons fans. They spend a lot of money on Falcons tickets and Falcons gear but I feel very sad for them because until the Falcons get a reliable QUARTERBACK AND BACKUP QUARTERBACK THEY WILL BE SINGING THAT SAME OLD SONG, WAIT TIL NEXT YEAR. My Dolphins are in the same rut but at least they are trying to do something about their quarterback situation. JUST A SUGGESTION.THERE ARE TWO GOOD QUARTERBACKS UP FOR GRABS, CAM NEWTON AND TEDDY BRIDGEWATER. GIVE THESE TWO GUYS A CALL AND SEE WHAT THEY SAY ABOUT PLAYING FOR A GREAT TEAM AND IF ONE OF THEM SAYS YES, PAY THESE GUYS.
Matt: There's no need to yell. Look, the Falcons don't need a quarterback, Nathaniel. And their current backup just stepped in and threw for 460 yards and a touchdown against the Seahawks. Secondly, Cam Newton and Teddy Bridgewater might be free next year (or they might not). Regardless, they're both under contract. Third, I'll take Ryan over both of them. Fourth, the Falcons – at the moment – do not have any room under the salary cap to spend on ANY free agents.
Keith from Ten Mile, TN
You rarely answer a question that is asked that might put you at odds with the team or management. You quote stats and hope for a better tomorrow. Never just a straight up answer. You would be a great politician! Would you consider running for president next year? You have ALL the gifts!!
Matt: Would you publicly question people you work alongside? As it is, I do point out very unfavorable statistics on a regular basis here. I do state facts. When I disagree with someone's logic (like the wish list above that makes absolutely no sense) I'm accused of spreading hope. That's fine. If being accused of stating facts and looking at the bright side is the worst thing people say about me, I'm OK with that. People see and read what they want.
Devonta from Decatur, GA
Why don't we draft a better young quarterback? It's not a bad thing because Matt Ryan is getting up in age. Also with the play calling on offense we need to be more aggressive an give the rookie Ollison some playing time. I believe he can be an asset to our offense. Also a top pass rusher and cornerback and a safety. Keanu Neal is a great safety but his injuries hurt us so we need to draft better top-tier defensive players this year please.
Matt: I think in time the Falcons will draft another quarterback. I just don't think now is the time because of how much time they believe Matt Ryan can produce at a high level. Maybe in a year or two? Who knows. I do agree that the Falcons must go heavy on defense in the draft.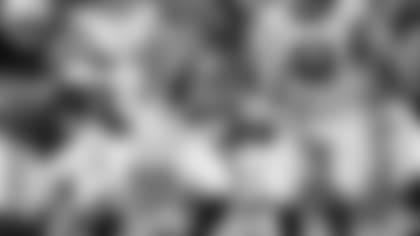 Ronald from Port Orange, FL
In all honesty, would it have been bad to have traded Devonta Freeman to the Lions? We could have gotten probably a No. 2 draft pick with a good increase in cap space. I mean as opposed to maybe letting him go in free agency to increase cap space. I mean a better offensive line and Ito Smith will be effective. I believe we will have to find ways to increase cap space for next season.
Matt: How do you know the Falcons would "have gotten probably a No. 2 draft pick" for Devonta Freeman? And by No. 2 I'm assuming you mean a second-round pick. And if the Falcons were offered a second-round pick for Freeman, something tells me they would have definitely pulled the trigger. But all of that is speculation anyway. Your comment about the Falcons needing to find ways to increase salary cap space is the understatement of the day. MAILBAG
Do you have a question about the Falcons that you want answered? Ask a question here and it could be posted on AtlantaFalcons.com.
Go ahead, ask the Beek
Do you have a question about the Atlanta Falcons (or anything football-related) you'd like to ask Matt Tabeek? If so, hit the link. Please remember to include your home state (or country if you live outside the U.S.). Thanks for reading SFTB!