Welcome to Straight from the Beek! The Falcons are all away on summer vacation and won't return here to Flowery Branch until the middle part of July for training camp. Doesn't seem very long to recharge, does it? In the meantime, you've got plenty of questions – about the rookies, free agents, how the coaching changes are working out, position battles, contracts, schedule and, of course, uniforms. So, let's get right to them now.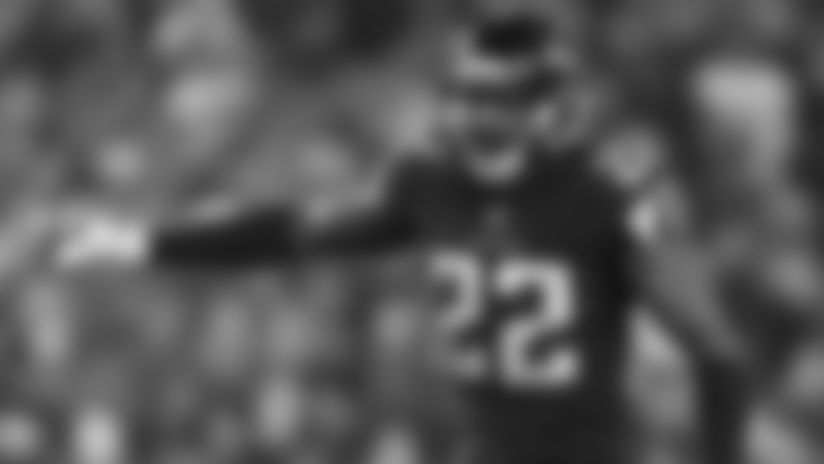 Lee from Jacksonville, FL
Greetings, Beek. And as always, you are a rockstar. Curious question about the safety position. If Keanu Neal and Ricardo Allen aren't 100 percent to begin the season, who might the Birds start at safety excluding Damontae Kazee from the equation? Rock on, Beek. And don't worry about eating any words. A little salt and pepper make the dish tastier.
Matt: The good news, Lee, is that Keanu Neal was out on the practice field and running around during minicamp. And now he'll have the next six or so weeks to prepare for training camp. I feel safe in saying that I think he'll be ready to go. Ricardo Allen was out on the practice fields but wasn't actively participating in practice. He did run out onto the field after one of the rookies made an interception in minicamp, which was fun to see. I think if one of those guys wasn't ready and it was only going to be a game or two, then they would just make sure one of the backups was ready to go. But if it's a significant amount of time, that's a different story – and it might require making a move after roster cutdowns. I don't anticipate that happening though, Lee. Not right now, anyway. Thanks for the kind words – and for writing in!
Gary from Riverdale, GA
Beek, I graduated from high school the same year the Falcons came to Georgia and have been a fan since. I'd like to refer to the link you posted in your 06/14 SFTB about the 1980 Falcons. So many names came up in that film that it makes one remember every play because I watched the original. So, thank you for posting it. I'm hoping 10 years from now we'll be reminiscing about the Falcons' first Super Bowl win in 2019!
Matt: When I stumbled upon that video, I put it on here in my office and couldn't stop watching. What a great season – and a collection of talent – that 1980 Falcons team had. If you didn't read the original post from Stan of Sandersville, Ga., you can here. And if you haven't watched or don't recall the 1980 Falcons and how they won their first division title (back when they were in the NFC West), watch the video above.
John from Vermillion, SD
I'm with you that Matt Schaub is a solid-to-adequate backup, but you need to check yourself when you say, "He can make all the throws." Aren't those days over with?? I mean, I don't think he was known for having a rocket arm in the first place. Also, I want to go out on a limb and say Brian Hill beats out Qadree Ollison on the depth chart despite Ollison getting all the publicity recently!!
Matt: Well, I never said Matt Schaub can make all the same throws as Patrick Mahomes or even Matt Ryan, John. I said he can make all the necessary throws to run the Falcons offense. And let's face it, if he couldn't he wouldn't be here. As for Brian Hill, he really came on at the end of the season in 2018. He looked like a different running back out there. Let's hope he continues to grow and improve – he certainly has the size and ability and was extremely productive when he was in college. As far as him beating out Qadree Ollison, I'm going to steer clear of that one until training camp starts and the pads come on. The Falcons have five preseason games this year, so there will be plenty of opportunities for the backup running backs to log some carries.
Phil from Smyrna, TN
We've all heard plenty of speculation about the Falcons, especially the defensive line. What about our division rivals? I'm looking at the Saints, specifically in regard to loss of center Max Unger. I think back to the troubles we faced after losing Todd McClure. I wonder if we may see a similar decline in their offensive production. Have the Saints addressed the center position, or may this be an area of weakness this season?
Matt: In case you weren't paying attention to the Saints this offseason, their longtime center Max Unger retired after 10 seasons in the NFL. Unger, who was drafted the Seahawks in 2009, spent the last four seasons of his career with the Saints and was a three-time Pro Bowler. He was also reliable and consistent in New Orleans, missing just one game and committing just four penalties in his four seasons with the Saints. Big loss, right? You would think so. But the Saints traded up to the second round to select Texas A&M center Erick McCoy, who started 39 games allowed just one sack in more than 1,500 snaps (according to Pro Football Focus). McCoy has some big shoes to fill, but I don't know if I'd call that position a weakness. Not just yet.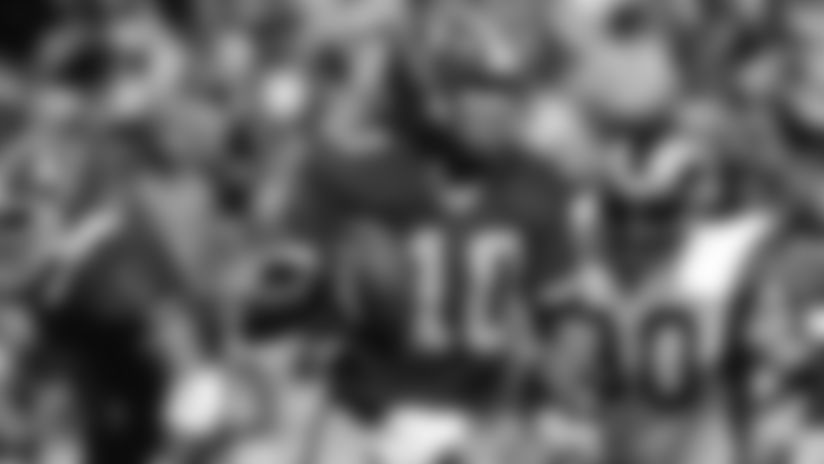 Brent from Ball Ground, GA
Hey Beek, I'm 47, and have been a Falcons fan since Steve Bartkowski's third year in the league (1978 – I was 7).  My question/comment is regarding the hot topic of the uniforms. A lot of people, myself included, do think it's time for a uniform change considering our last one was back in 2003. However, as much as I would love a uniform change, I do not agree that we should go back to the old logo. Compared to the current one (which I love) the old logo is very dull, boring, and doesn't stand out, or incorporate the team colors like the current one does. It's nice to pay homage to the past, and remember what got you here; however, if memory serves, it took the league nearly two years to stop using the old Falcons logo even after we changed it in 2003. I think Arthur Blank even had to write the league a formal letter stating that it is disrespect to the Falcons organization that the league continued to use the old Falcons logo going forward when a new one (at the time) had been implemented. So, I would be completely against defaulting back to the old logo. And as far as the uniforms, this would be my combination choice:
HOME: The 2003 B-B-W
AWAY: The 2003 B-W-B
HOME ALT: Color Rush or 1970's R-R-SLVR
AWAY ALT: 1989 Deion Sanders rookie year look
I do agree with a previous comment saying that the B-W-W away combo needs to go!! I'm a Georgia Tech fan also, and the all-white all the time look is the most boring uniform combos you can wear.
Matt: Hey, Brent. I'll have to ask around about the letter; that's something I'm not aware of at all – so I can't confirm or deny it. Regardless, I'm a fan of the older logo – and I happen to think it's very iconic. All the team colors do not have to be incorporated into the logo, either. That all said, it's clear to me that Falcons fans are itching for a uniform change. It's also clear that there are two emerging choices amongst fans right now – the red helmets with old logo (and various options) and all-black look. If and when a uniform change ever happens, though, is anyone's guess at this point. My favorites are the 1989 uniforms. Here's a look at them during Deion Sanders' rookie season: MAILBAG
Do you have a question about the Falcons that you want answered? Ask a question here and it could be posted on AtlantaFalcons.com.