Vacation is over – mine is, anyway – and it's only a matter of weeks until the Falcons' 2019 training camp kicks off. Are you ready for some football? Based on my inbox – and it's loaded with lots of questions – you guys are, too. So, let's get to them. Just remember that all opinions here are mine unless otherwise noted.
Charles from Hapeville, GA
Do you think the Falcons will have a top-five defense this 2019 season? Thanks!
Matt: I don't care what they're ranked if they can impose their will on people when it counts – in crunch time, on fourth-and-short, at the goal line, etc. When I think of the great defenses, Charles, the Steel Curtain, Doomsday, the '85 Bears, the 2000 Ravens, they all had players opponents feared. They had players who whipped the man in front of them to make a play in big moments. I think this team has some players who are capable of coming up big like that – and I think Falcons coach Dan Quinn has proven in the past that he can bring that out in players. Now, a couple of seasons ago, this unit ended up ranked in the top 10. I think they can repeat the feat and be better than that 2018 squad. I'm not so much concerned with rankings as I am forcing turnovers, getting together the quarterback and laying the wood on a regular basis. The stats – and high rankings – will come if you can do that.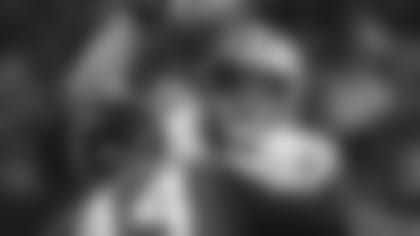 Raymond from Lithonia, GA
Sup man. Do you think the Falcons can make that next step and become the number one ranked defense? Because I think they can. Remember we were a top 10 defense under Marquand Manuel when healthy. With Dan Quinn, a genius defensive coordinator, taking over this defensive that is light years ahead of Marquand, I can see us becoming the top defense in the league. Remember the Seattle Seahawks defense prior to Dan Quinn taking over was a top 10 defense with almost the exact same personnel they had under Gus Bradley? Quinn made that unit into one of the most feared defenses in NFL history. I think our defense take a huge step and make big things happen this year if they can stay healthy (Super Bowl).
Matt: Sup, Raymond. Another question about defensive rankings, eh? Please refer to my responses above – and forget the rankings! Whip the man in front of you, force turnovers, harass and get to the quarterback – BE NASTY – and all of the impressive stats and high rankings will come.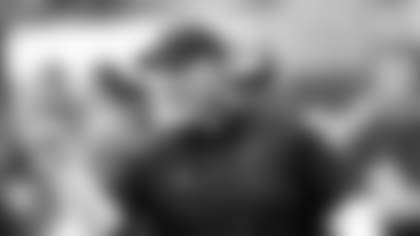 James from Cedartown, GA
Hello Beek. I am longtime fan from about age 7. No matter, win or lose, I stick by my Falcons. Not to say I don't get frustrated 'cause would not be human if I didn't. Anyway, I really don't have a question but a statement. I grew up in Calhoun, Georgia, about 10 minutes from our boy Vic Beasley. And I know him a little. My brother in-law coached him in basketball. He is a hard worker and fans should know he is not enjoying all the hate from own fans. Now I know for a fact that all of the negativity was getting to him but now, no more. He is focusing on what he has to do, getting faster off line using his hands better and preparing for a great year!!! For fans as well as the team – and for him!! So, all haters, watch out because Beasley the beast will be back and ready to go. Thanks, Tabeek, love all you write. #Thisisouryear #Riseup #InBrotherhood #44BtheBeast!! Thanks James Tilley #TFF (True Falcons Fan)
Matt: James, thanks for sharing that – and love the passion. This is a huge year for Vic Beasley, no question about it. He's had one amazing season (15.5 sacks) and a few average ones where he had 14 sacks combined (4, 5 and 5). What will we see production-wise in 2019? If Beasley can't put together a monster season – or tally double-digit sacks – the negativity you're referencing will stop and the fans will love him. He'll also help himself quite a bit heading into 2020. I think having Dan Quinn calling the defense will help Beasley quite a bit, for what it's worth. Quinn believes in him, I know that.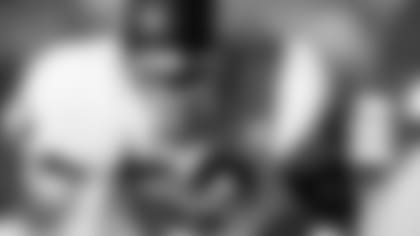 Frank from Atlanta, GA
I would love to take my son to see the team and we would love to see the team win the Super Bowl this year.
Matt: Frank, one of those things you can make happen for sure. Some of my best memories growing up were when my father took me to some NFL games as a kid. They were life-changing experiences. I'll never forget my first game – it was an Eagles-Giants game at the old Giants Stadium in East Rutherford, N.J. Me and my dad were some of the first people in the stadium – I remember sitting there in a sea of empty red seats looking around the stadium – I was in awe. I can still remember the crisp air and smells that day. When we were walking around the concourse well before kickoff, we stopped to get hotdogs and some hot chocolate. We were standing there when a Giants player started walking up the stairs from the field level – he had a gray T-shirt on with his white game pants on, so we couldn't tell who it was at first. My dad asked the hotdog vendor who it was and the guy said, "That's Harry Carson." Sure enough, the future Hall of Famer came up and asked for two hotdogs before the game (which would never happen today). Anyway, my dad says to me, "Matthew, say hello to Mr. Carson" as I was standing there in awe of this giant of a player. He knelt down, and he shook my hand and said hello – then asked me why I was wearing No. 10 (Brad Van Pelt's jersey). Needless to say, I became a huge Harry Carson fan that day. It was a cool moment and I'll never forget it! So, go make some indelible memories with your son, Frank! I'm sure he'll never forget it.
Ray from Roanoke, VA
Hey Beek. I've been a Falcons fan forever and it's been more than a decade since we had a really good defense. Do you think DQ can get us to be one of the top defenses in the league in 2019?
Matt: Well, at least you didn't ask about defensive rankings, Ray. Look, I think the Falcons will benefit having Dan Quinn calling things in 2019. If they can stay healthy, I really like their potential. Please go back read my first response above to Charles. Not to oversimplify things, but I think the great defenses impose their will on teams – and they do that by hitting hard, tackling well, forcing turnovers, harassing the quarterback (hitting and sacking him) and shutting down the run. If the Falcons can do that – coupled with this offense – they'll be tough to beat.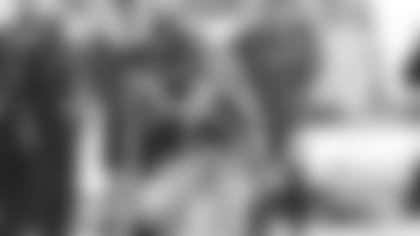 J.C. from Vidalia, GA
Beek, you are off to another great start with SFTB, and this is an awesome article. Despite the overall hype and optimism, you have also hit the nail on the head, re: Devonta Freeman. He is a gamer, but this is it: make or break. We can't have a third straight "wait 'til next year." I think he will shine again. While Matt Ryan and the wideouts are a given, a strong running game helps the defense more than anything. In addition, I think our tight ends are our hidden strength, and this is where we have the advantage with a real offensive coordinator in Dirk Koetter over a coach's friend who had no business being in the NFL. With Coach Koetter, I expect our trio of tight ends will be key performers. From a depth standpoint, can any team match this trio? There is a difference in having nice stats and having guys come through in the clutch. Strong teams always have key throws to tight ends in the clutch. Like Freeman, I think this trio will shine, which helps the QB and offensive line, helps make the wideouts be even more dangerous, and helps keep the defense off the field so they can be more effective when they are on it. The real key, however, is Freeman. There are a lot of eggs in that basket. We need a big year, and I think Freeman will be back in form. Go Falcons!
Matt: Well, I won't regurgitate my column on Devonta Freeman, but you can read it right here. In a nutshell, I said that a healthy, hungry Freeman will be the key to the Falcons' success in 2019 – and laid out my reasons why in the column. Check it out and tell what you think. As far as the tight ends go, I think Austin Hooper is a rising star in this league. Because there's only ball to go around in this offense loaded with skill players, Hooper only gets so many opportunities – but he's earned Matt Ryan's trust and taken advantage of it every time his number is called. His stats have improved in nearly every single category each season he's been in the league, too. But in the end, the Falcons must do a better job of protecting Ryan and running the football consistently – something they struggled with in 2018. We've yet to see the rebuilt offensive line in action and that'll be telling. But, without a doubt, a healthy Freeman will be a difference-maker for this offense in 2019. MAILBAG
Do you have a question about the Falcons that you want answered? Ask a question here and it could be posted on AtlantaFalcons.com.