Welcome to Straight from the Beek! The Falcons are partaking in their first round of Organized Team Activities (OTAs) this week and training camp is about 60 (or so) days away from kicking off. In the meantime, you've got plenty of questions about the Falcons and how things are coming together. So, let's get right to them. Just remember that all opinions here are mine unless noted otherwise.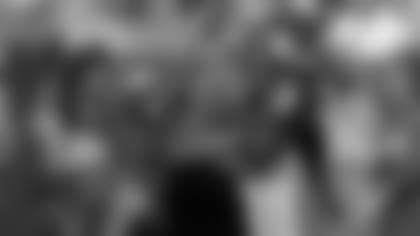 Tony from Riverdale, GA
No question, but a statement. GO GET GERALD McCOY!!!! Thanks, love column.
Matt: Look, I get it. Gerald McCoy has been an outstanding defensive tackle over the last nine seasons. But there's a reason why McCoy and the Buccaneers have "mutually parted ways" – he was scheduled to make a reported $13 million this season (which wasn't guaranteed) and the team was low on salary cap space. The question now is, how much is the six-time Pro Bowler going to want to play for in 2019 and beyond? We know that the Falcons are in discussions with defensive tackle Grady Jarrett about a potential long-term deal. We also know that the team is adamant about giving Julio Jones a new deal, too. And don't forget some of the younger players who'll will be up for their second contracts, either – guys like Deion Jones, Keanu Neal and Austin Hooper. So, it's not as easy as just "go get McCoy" in the world of salary caps, Tony. Would McCoy play at a discount for a contender? Maybe. Would he want to play for a division rival in order to face the Bucs twice a year? Again, maybe. It'll be interesting to see how it shakes out with him, for sure. Oh, and glad you're loving the column, Tony! Thanks for writing in.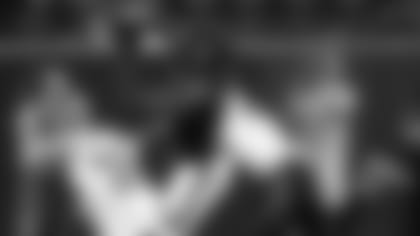 Joe from Stillwater, OK
Hi Beek, just curious, are going to get a deal done with Julio Jones? I've been reading that contract talks are going "good," but Julio is not at OTAs like last year. How do you think the talks are actually going?
Matt: I'm obviously not privy to the details of those conversations, Joe, but based on everything I'm hearing from Falcons general manager Thomas Dimitroff, a deal will get done with Julio Jones – it's just a matter of when. And I feel pretty comfortable in saying that I think Jones will be here when it matters, but that's just my opinion (which is based on my two years here).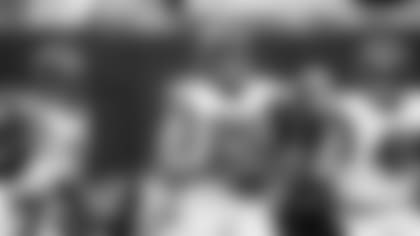 First let me say, I am a retired soldier and because of my service, I've lived in many states (in the North and South) and around the world. Where you're born is important but doesn't define "who" you are inside (where it matters). Welcome to "Hotlanta," Beek. And please keep up the great work you do on reporting on "OUR" Falcons. My question, or concern, is the defensive secondary, mostly the cornerbacks. Your thoughts on where we are and what shape we'll be in come Week 1.
Matt: Couldn't agree more with you, Rick, and thanks for your service. If the season started today, the starters at cornerback would be Desmond Trufant and Isaiah Oliver. The Falcons will also find a way to get Damontae Kazee – who can play both corner and safety – on the field, too. This is just my opinion, but I think the Falcons are young and thin (on experience) at that position. If, for example, Trufant or Oliver were to go down and/or miss a substantial number of games, things could get really interesting in the back end of the defense. It would not surprise me at all to see the Falcons add some depth. I say all of this, too, without having watched rookies Kendall Sheffield and Jordan Miller play a single meaningful snap yet. Maybe once we see them on the field, it'll change the way I think. Having one (or both) of them step up, compete and push for playing time would be the ideal scenario for the Falcons.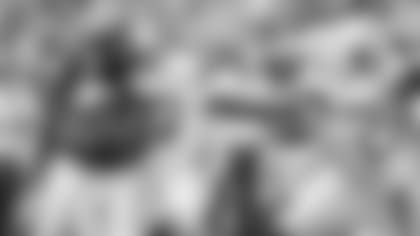 Sloane from Melbourne, Australia
G'day from Australia. If someone doesn't like you being out of state (see James from Dalton, Ga.), well I'm in a whole bunch of trouble. Great to see you remain humble and the great support from everyone after being sledged. What was the vibe like around minicamp? Which rookie stood out and which rookie really surprised you? Keep up the amazing work, mate. #riseupdownunder
Matt: Always good to hear from you, Sloane! And, as usual, your perspective is on point. Yeah, I've been a little overwhelmed and definitely touched by all the support from Falcons fans – from Georgia and all over the world. As far as rookie minicamp goes, a number of guys showed flashes of why they're here in the first place – whether they were drafted, signed as an undrafted free agent or on a tryout – but it's important to keep some perspective. They're wearing helmets, jerseys, shorts and there's no contact allowed, either. Former Oregon running back Tony Brooks-James put his speed on display and ripped off several long runs. He was so impressive that the Falcons ended up signing him to a contract. Fifth-round pick Qadree Ollison also showed nice moves and speed for a back his size – remember, he's 6-foot-1 and 228 pounds. And, of course, it was hard to miss first-round picks Chris Lindstrom and Kaleb McGary. I think the one guy I'm looking forward to watching the most once the pads come on, though, is Ollison. I think he's going to end up pushing for that No. 2 spot behind Devonta Freeman. Should be fun.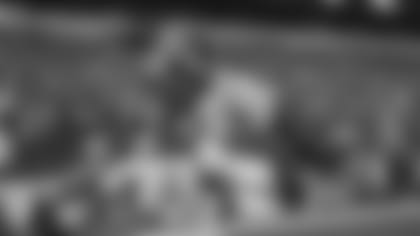 Cameron from Helena, MT
Hello from Montana, Beek! I try to read STFB as much as I can, and I love that you offer some deeper insight into the organization beyond just the players to help us non-Atlantans feel more involved! Being from Montana, without a true "hometown team" (or within a state away for that matter) and a relatively young fan at 21, I obviously don't have quite the connection a lot of fans have. With that in mind, I'd like to ask who you think is our biggest rival is outside of the NFC South? For me it's obviously the Patriots for a certain event in the 2016 season, and the other is the Seahawks! Thanks, Beek!
Matt: Thanks for being a loyal reader, Cameron! Hearing from fans like you – in far-away states and countries – fires me up. Our biggest rival outside of the NFC South? I think there's a few teams that should be considered – the Packers, Seahawks and Eagles. If pressed, I'd go with the Eagles because of recent history. And don't forget that the Falcons will get another shot at Philly in Week 2 (Sept. 15) and it's on "Sunday Night Football." I really don't see the Patriots as a rival, though.
Andrew from Thomson, GA
Hey, Beek. Lifelong Falcons fan. Longtime reader. Just wanted to say thanks for keeping it real instead of just saying what people want to hear. Two questions. Do you think we'll incorporate more I-formations and look to a permanent fullback? They are becoming more and more rare but with all the big, nastier additions to our O-line I would say it could be very beneficial. And lastly, nobody asks too often about Austin Hooper, but I feel like he could develop into the next Tony Gonzalez if he keeps up his work ethic. Your thoughts? Thanks for listening. #RiseUp
Matt: Thanks for reading and your support, Andrew! I'm getting a lot of questions about Dirk Koetter and possible changes with the Falcons offense. Right now, all I can by is what the Falcons have done in the offseason, what Dan Quinn has said about the changes and what Dirk Koetter's offenses have done historically (passing oriented vs. heavy on the run, tendencies, etc.). Why? Because we haven't seen the Falcons offense in action (in practice, scrimmage or in a game) yet since Koetter has taken over. The offensive line has been overhauled and it's bigger, younger and (we can only hope) nastier. They drafted two linemen – Chris Lindstrom and Kaleb McGary – in the first round and signed four in free agency. The Falcons also drafted a bigger running back – Qadree Ollison — in the fifth round. They also re-signed tight end Logan Paulsen and signed another one, Luke Stocker, in free agency. I don't want to jump to any conclusions here, but based on everything I just noted it, the Falcons appear determined to not only protect Matt Ryan better but run the ball more effectively – especially in short-yardage situations. With a bigger offensive line coupled with blocking tight ends and a big running back, I'd certainly hope the latter is possible. Now, what formation they use exactly is anyone's guess at this point, Andrew. And I don't know if they'll necessarily use a fullback (Ricky Ortiz) in all situations, either. Oh, don't forget that Stocker has played fullback in the past, either. Speaking of fullbacks and tight ends, all Austin Hooper has done in each of his three years in Atlanta is improve. Just look at his stats – in virtually every single category, too. I think Hooper has a high(er) ceiling, too, but I'm going to tap the brakes before comparing him to soon-to-be Hall of Famer Tony Gonzalez. There's only so many footballs to go around with this Falcons offense and Hooper has somehow managed to increase his role and production with each passing season. That's not easy to do. MAILBAG
Do you have a question about the Falcons that you want answered? Ask a question here and it could be posted on AtlantaFalcons.com.