Finally. The 2019 season is finally upon us as the Falcons kick off training camp Monday here at IBM Performance Field. We all know the main storylines – the rebuilt offensive line, the coaching changes (including Dan Quinn taking over the defense), the injury comebacks, and Devonta Freeman's return – and now it's time to see those (and several more) unfold. Meanwhile, you've got plenty of questions – so let's get right to them. Just remember that all opinions here are mine unless noted otherwise.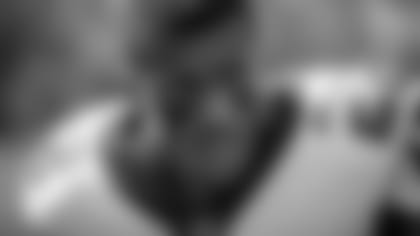 Brandon from Waterflow, NM
Now that we have agreed to deals with Grady Jarrett and Deion Jones, and I presume a deal for Julio Jones is coming soon. How will that affect signing other cornerstone guys like Keanu Neal specifically? I love his tenacity and he sets the tone on defense. I don't expect Vic Beasley to be back (next year) but I didn't really expect him to be a Falcon this year. Your thoughts?
Matt: You're right, Brandon; the Falcons' focus contract-wise right now is wrapping up a new deal for receiver Julio Jones. It's been an offseason priority and it will likely be done in the near future. As for the other part of your question, the following key players will be free agents heading into the 2020 season:
Vic Beasley
Matt Bosher
De'Vondre Campbell
Adrian Clayborn
Jack Crawford
Justin Hardy
Austin Hooper
Wes Schweitzer
The Falcons picked up Keanu Neal's fifth-year option so as of right now, he'll become an unrestricted free agent in 2021. General manager Thomas Dimitroff has done an excellent job of drafting well, finding young players who contribute right away and then also identifying core players to secure for the long term. There will be some tough decisions to make along the way (there are for every single team), but Falcons fans should be happy with the job Dimitroff has done.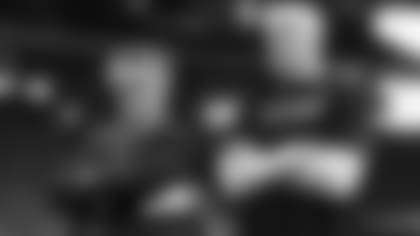 Charles from Atlanta, GA
Hi, Beek! It's almost that time again! Thanks for keeping us in the loop with everything 'Falcon' during the off season. I really don't have a question, just a comment: I have never been a Thomas Dimitroff fan, but I am impressed by how he's handled the tough job of managing the salary cap, signing Grady Jarrett and Deion Jones, while maintaining room the hopefully sign Julio Jones. If (when) he signs Julio, he'll be the man in my book!
Matt: I'm fairly certain he'll be the man in your book, Charles. Stay tuned.
Peron from Eatonton, GA
Will 11-5 be enough to the win the division? If you go 6-10, but win all your division games your automatic in the playoffs, right?
Matt: No. The best example I can think of to answer this one for you, Peron, is to look at how the AFC South division unfolded in 2017. The Titans went 5-1 in division but finished 9-7 overall. The Jaguars went 4-2 in the division but finished 10-6 overall.  Jacksonville won the AFC South that year because they had the better overall (and conference) record.
Chris from Tulsa, OK
Do you think Atlanta has an easier schedule this season as opposed to other seasons with the same personnel? Looking over the games, it would seem so, but I'm just a fan looking in.
Matt: I think every NFL schedule is difficult, Chris. Every single one of the teams has talent, especially on the salary cap era. To me, what makes some schedules more difficult than others is the travel – some teams have (more) shortened weeks, more travel miles and sometimes play more consecutive road games. Winning on the road is not easy in the NFL. Traveling from coast to coast and changing time zones is not easy, either.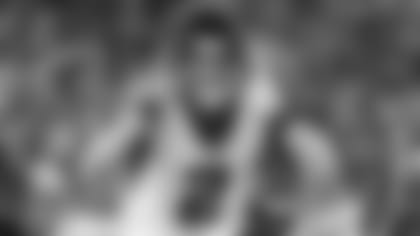 Davy from Stone Mountain, GA
Hey, Mr. Beek. Offensive play calling has been a problem in the past. Do you think if giving Matt Ryan the keys to change the play at the line when he reads the defense is set for original play, will help execute positive change in the offense. Thank you in advance. Go Falcons!!!
Matt: Davy, Matt Ryan has always had the clearance to change plays at the line of scrimmage. As I've said a number of times here in this space, Ryan can change the play but there's a lot that goes into it in a very short amount of time. Ryan must take into account the personnel on the field, the time remaining on the play clock, how the defense is lined up, how many timeouts the Falcons have, the down and distance, etc. This notion that he hasn't had the ability to do so is a false one.
Melissa from North Augusta, GA
Hi Beek. Do you think our Falcons have a pretty good shot at making the Super Bowl this year?
Matt: Look, every single team in the NFL has one goal: to reach and win the Super Bowl. Obviously, some teams are much closer than others – and I think the Falcons are legitimate contenders to win the NFC South and earn a postseason berth … and once a team reaches the playoffs, anything can happen. But, you've got to be in it to win it. I think the Falcons have the talent to reach the playoffs, but there is a lot of work to do first, starting with the rebuilt offensive line.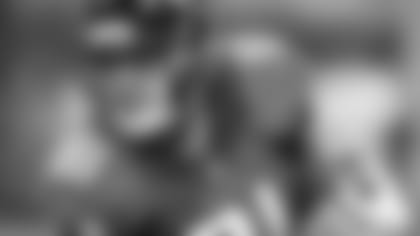 Austin from Suwanee, GA
Hey Beek, what are the odds Pro Bowl TE Austin Hooper gets a big contract after his rookie contract is up?!? Love having HOOOOOOOOOOOOPPP in a Falcons jersey!
Matt: Hey, Austin, as I noted above (the first question), the Falcons have some key players coming up for new deals heading into 2020 and Austin Hooper is one of them. If you've been reading here on a regular basis, you'd know that I think Hooper has a high ceiling and have repeatedly pointed out how he has only managed to get better every single season he's been here – and that's not easy, considering all of the weapons Atlanta has at its disposal. I think the Hooper situation will be interesting to see shake out. I think the kid has a bright future in the league, and hopefully he remains here. Hooper has worked hard at developing a chemistry with Matt Ryan, and that's also big. Stay tuned. MAILBAG
Do you have a question about the Falcons that you want answered? Ask a question here and it could be posted on AtlantaFalcons.com.