The countdown to the 2019 Falcons training camp continues – and it's hard to believe that we're inside two weeks to go. In the meantime, the questions (and comments) are pouring in, so let's get to them now. Just remember that all opinions here are mine unless otherwise noted.
Percy from Tampa, FL
This is a comment regarding the "nickname" thing. I hope your reply will put any potential attempts to bed right now. Personally, I didn't need the reminder. I'll admit I played a part into it last year. I bought into it, but with caution knowing it has to be earned and not created. But this year, PLEASE NO NICKNAMES!!! Training camp hasn't even started. With all the injuries suffered last year, it would be nice to see our Falcons bounce back and have a good year. With a little luck, maybe our Falcons can obtain the one and only "nickname" every fan wants: Super Bowl champions. Let's just see what happens. And yes, I know that all caps is yelling.
Matt: I think you were loud and clear, Percy. Nicknames can be a lot of fun and catchy – when they're earned on the field for the right reasons (see above). Thanks for writing in.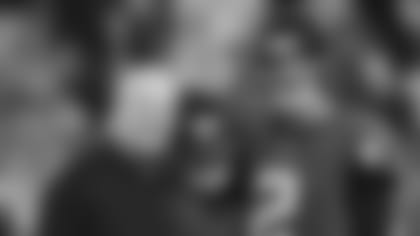 Rohit from Pittsburgh, PA
Hey, Matt. I have missed talking to you. I have been on a predictor website predicting wins and losses for the Atlanta Falcons. I have you clocked in at 12-4 winning the NFC South title. Losses coming at Minnesota, at Colts, at New Orleans in Week 10, and at Carolina in Week 11. This is with a 100 percent healthy defense and offense. What do you guys think needs to happen for this to be true or maybe be better than 12-4?
Matt: I get asked for predictions all the time, Rohit. And generally speaking, I try to avoid making them until we get close to Week 1 of the regular season. Regardless, I've written here in this space a few times this offseason that I think a 10-6 finish seems realistic at this point.
Granted, we've yet to see this rebuilt offensive line in pads yet. Nor have we seen what wrinkles Falcons coach Dan Quinn has up his sleeve with the defensive unit – that, hopefully, will be at 100 percent come Week 1. As devastating as the injuries were (and struggles in the trenches) in 2018, the Falcons managed to finish with a 7-9 mark. If they can manage to stay reasonably healthy this year (injuries are a part of the game, as we all know), I think this team is good for three more wins – especially when you factor in the veteran offensive coaching staff they've put together (Dirk Koetter, Mike Mularkey, etc.) and with Quinn focused on the defense.
Those first five games – which include matchups against the Vikings, Eagles, Colts, Titans and Texans – will be extremely telling. Right before the bye there are two games against the two of the better teams in the NFC (Rams and Seahawks). Fortunately for the Falcons, they're both at Mercedes-Benz Stadium and they won't have to travel out to the West Coast in back-to-back weeks. And then, of course, all six of the division games come during the final eight games of the season. I personally like how the schedule came together. Regardless, I'm sticking with 10 wins. So many games come down to the wire, too, so I could see them easily picking up – or dropping – two games. So, Rohit, 12 wins doesn't seem farfetched. Neither does eight wins.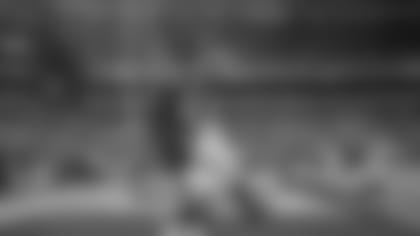 William from Decatur, GA
What do you think our record will be this year? How good do you think our defense and offense will be, and what game are you most looking forward to?
Matt: I'm sticking with 10 wins for now, William. Check out my response above – I think they could easily go 8-8 or 12-4 or somewhere in between, too. I think the defense will be better under Dan Quinn. I think they'll be more aggressive, and he'll find ways to get his playmakers (see Damontae Kazee) on the field, too. I also think Quinn will get whatever he can out of Vic Beasley and Takk McKinley. As far as the one I'm most looking forward to … that would have to Week 2 against Philly at home on "Sunday Night Football." The Eagles have dealt the Falcons two tough, last-minute losses in back-to-back seasons – both up there in Philadelphia. I think getting them home in prime time is a chance to exorcise some past demons. If they can play well and beat the Vikings on the road and then knock off the Eagles at home, I can't think of a better way to start the season and head into Indy with some confidence – because that games is not going to be an easy one, either.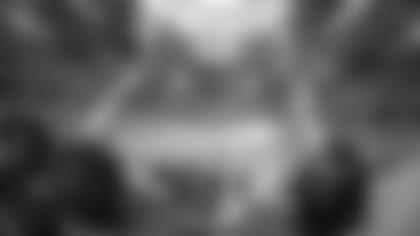 David from Stapleton, GA
Hello, Beek. Just wanted to know if they are going to have Armed Forces Day at MBS again this year. If so, when and where I can get tickets? Thanks, Beek.
Matt: Yessir, David. Military Appreciation Day is Sunday, Aug. 4 this year – and it will be held at Mercedes-Benz Stadium, too. The Falcons will honor those who have served and are currently serving our country, which is always great to see. For more information on when the gates open, when practice starts and ticket costs, click right here. Thanks for writing in, David.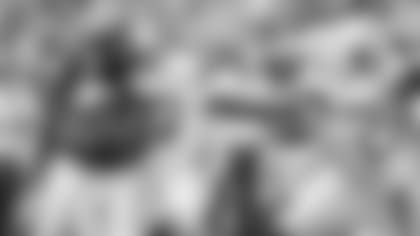 Jim from Otis Orchards, WA
What kind of backup running back do we have if Devonta Freeman goes down? Any power left in the backfield and how does the gameplan change? Falcons fan from Puddle Pigeon Country. Sorry, Dan.
Matt: I always enjoy receiving emails from fans in rival territories or just other markets, in general. I've moved around a lot in my career, so I know how you feel – it gets old always hearing about the other team or, in your case, the Seahawks. I have never heard them referred to as puddle pigeons, though. OK, running backs. Look, the Falcons have needed at least three running backs to get through the last two seasons – and Devonta Freeman has missed a total of 16 games in that time span. So I get the question and your concerns. Tevin Coleman is gone and signed with the 49ers and after Freeman, you have Ito Smith, Kenjon Barner, Brian Hill, Qadree Ollison, Marcus Green and Tony Brooks-James currently on the roster heading into camp. I like this group – there's a good mixture of size, speed and power. The one player I'm looking forward to watching the most is Ollison. He's a big guy – 6-foot-1, 232 pounds – and brings a different dimension to the backfield. We've only seen him with a helmet and shorts on so far, but in college he ripped off a number of long runs while at Pitt (and that's encouraging). I think Smith will be better. Barner is more of special teamer. Will Hill pick up where he left off at the end of 2018? If he does, that could make things real interesting, too. Green appears to be more of a slot receiver and special teams contributor at this point. And Brooks-James flashed plenty of speed during minicamp. Let's wait and see how it all shakes out, Jim. MAILBAG
Do you have a question about the Falcons that you want answered? Ask a question here and it could be posted on AtlantaFalcons.com.