Welcome to Straight from the Beek! The Falcons are into their set of organized team activities, also known as OTAs, and training camp is right around the corner. Meanwhile, you've got plenty of questions about the Falcons and the coming NFL season. So, let's get to them! Just remember that all opinions here are mine unless noted otherwise.
Tony from Dacula, GA
Is it just me are does anyone else see this? A juggernaut on both sides (of the ball). Some tough decisions had to be made, sleepless nights. Dirk Koetter wasn't necessarily the hot guy for OC, but he's the right guy. Quinn will get more from the defense than we've all ever witnessed as Falcon fans. Smh, I can hardly contain my excitement ...
Matt: Hey, Tony. Thanks for writing in. So I take it you're asking me if I agree with you – and if I see an juggernaut. Well, I definitely see the talent, experience and even depth at some positions. And, yes, I see an excellent – and proven – coaching staff here in Flowery Branch, too. I see an overhauled offensive line – this team's biggest weakness in 2018. And I also see several key players who were injured last year back on the mend, running around. So I see it and there's loads of potential. But every single team at this level has potential. As Dan Quinn said recently, every team has one, two or three true superstars and the rest of the team is filled with a bunch of great players who will ultimately determine success or failure. It's a team sport – and that means it all has to come together. Players need to stay healthy, compete and form a chemistry – and work together. And that process has certainly started, but it's far from complete, Tony. There's a lot of work to be done still with this team – and a lot will change between now and Sept. 8, the Week 1 showdown against the Vikings in Minneapolis. But, yes, it's very easy to see why Falcons fans like yourself are so excited.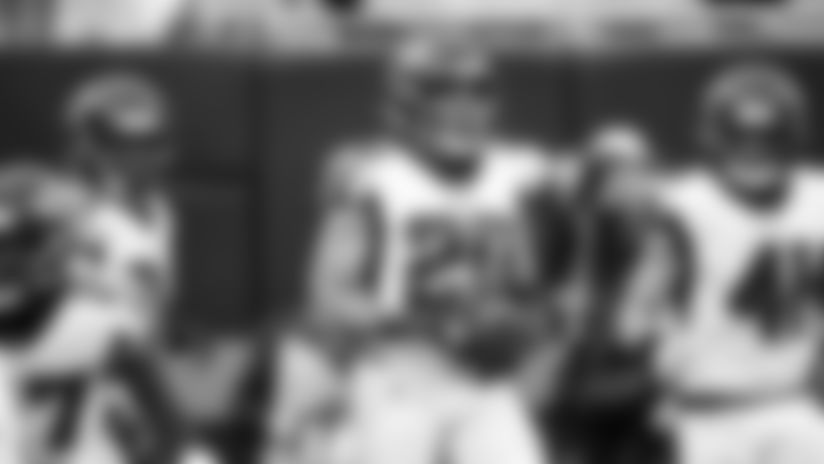 Kyle from Burnsville, NC
First off, I just want to say how much I enjoy reading this article. Gets me good and pumped up for the season to start. Next, I want to hear what your perspective is about our D-line. I see posts all the time knocking us for not drafting an interior lineman in the first round of the draft. I think we have a good mix of vets and some young talent that are willing to compete and make a difference every down. I just wanted to hear who you think will be starters as well. Thanks again! Rise Up!!!!!!
Matt: Hey, Kyle. Appreciate the kind words – and glad you're enjoying SFTB. In late April, I made an (extremely) early guess at the Falcons starters on offense and defense (click on the links to read them). I'll probably write something similar as we get closer to the start of the season and I expect there will be some changes on both sides of the ball. But, for now, there aren't a ton of surprises on the defensive side of the ball. I have Takk McKinley and Vic Beasley as the starting defensive ends. Grady Jarrett and Jack Crawford are the top two defensive tackles. The linebackers are Deion Jones, De'Vondre Campbell and Foye Oluokun. The starting corners for now are Desmond Trufant and Isaiah Oliver. And I penciled in Keanu Neal in at strong safety and Ricardo Allen at free safety. Damontae Kazee will be on the field a lot, too, playing both safety and as a nickel corner. Like I said, not a whole lot of surprises. As we all know, Neal and Allen are coming back from season-ending injuries. Seeing them with the pads on once the hitting starts will be huge – for them and this team. We're not there yet. Also, Oliver has been declared the starter and the second-year player out of Colorado appears to have all the tools and mindset to make a big jump in 2019. The Falcons also drafted two corners – Kendall Sheffield and Jordan Miller – and I expect some good battles at that spot.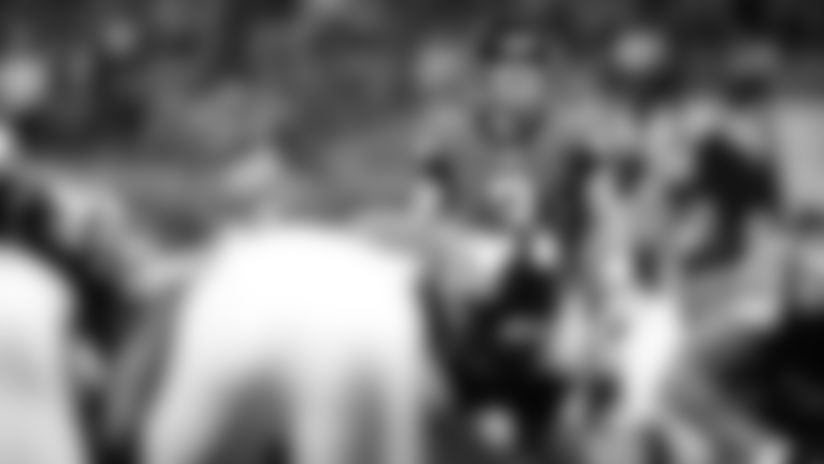 Lee from Jacksonville, FL
Hey Beek. First-time writer, long-time reader, fan and Tommy Nobis/Falcons devout. Thanks for what you do. What's the latest on Matt Bryant, our beloved Falcons all-time leading scorer? Thanks for the memories, Matt. You made us all proud.
Matt: Hey, Lee, thanks for being a long-time reader of SFTB. Means a lot! The last time I checked on "Money" Matt Bryant, the Falcons' all-time leading scorer was still a free agent. That's not a huge surprise at the moment, mainly because teams are still building their rosters – addressing major holes, building depth, trying to stay under the salary cap, etc. However, I don't expect Bryant to remain a free agent for tool long. As we all know, kicking in the NFL is tough and finding guys who consistent and clutch is even tougher. Bryant has been all of those things for years and should a team need to replace a struggling or injured kicker during training camp, preseason or the regular season, I expect Bryant to be on a very short list for many teams, even at 44 years young. Bryant was – and is – a fan favorite, and it's easy to see why. He came up big in a lot of crucial moments for the Falcons over the years and, yes, it was tough to see him leave. But teams have to make tough decisions with a lot of very good players all the time. Like Bryant has so many times in his career, they'll land on their feet with a different team and another golden opportunity – and many end up flourishing. It should be interesting to see what happens with Bryant this offseason. Thanks for the question, Lee.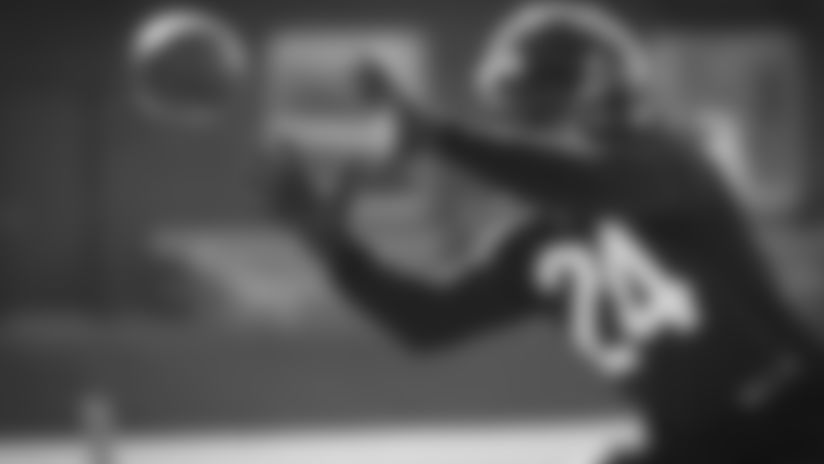 Michael from Atlanta, GA
Simple question: Which player coming off an injury are you most excited to see back on the field doing their thing? I'm torn between Devonta Freeman and the danger he brings to the offense (note it's going to be interesting to see just what he can do with this new O-line) and Ricardo Allen, as I believe our defense is a lot better with him on the field. Thanks.
AE from Stone Mountain, GA
What do you think our chances of being a No. 1 seed with our schedule ahead? And do you think we can bring the ship to Atlanta, like I do?
Matt: Wow, that's an aggressive (and ambitious) question, AE. In order for the Falcons to earn the top seed heading into the NFC playoffs, I think they'll have to win at least 12-13 games, AE. I saw that because the NFC teams with the best records over the last three years have won at least 13 games. That's going to be tough to do in 2019, AE. Aside from playing in the already tough NFC South – and facing the Saints, Panthers and Buccaneers twice – the Falcons will also face the Vikings, Eagles, Colts, Texans, Rams and Seahawks. They also have to games against the 49ers and Jaguars, two teams that could end up being much better than most are projecting at the moment (or, at least, better than how they finished in 2018). If the Falcons can get through that schedule with just three losses, well, I'd love their chances heading into the postseason. A 13-3 mark would likely ensure a top seed and make them a favorite to win the Lombardi, or as you put it, bring home the ship. Right now, if they can stay healthy, I think a 10-win season is within reason. So many of these games are so close, too, and if they can get some luck and stay healthy … you never know.
Michael from Roberta, GA
Besides Gerald McCoy, who else do the Falcons have their eyes on?
Matt: Everyone, Michael. The Falcons' scouting and pro personnel department looks at every single player – and has a file on them. If they fit the culture, fit the scheme, fit under the cap and are a possible upgrade over what they already have, you can bet they're looking at bringing that player in – or at least kicking the tires. This roster is far from complete and it's always a work in progress, Michael. It never stops. MAILBAG
Do you have a question about the Falcons that you want answered? Ask a question here and it could be posted on AtlantaFalcons.com.