Welcome to Straight from the 'Beek! The Falcons are continuing to prepare for their Week 10 showdown in Cleveland against the Browns and you've got some questions … about the game, the defense, the playoffs and more. Just remember that all opinions here are mine unless otherwise noted.
Lu from Woodbridge, VA
Good day, Beek. Would you go through some scenarios or situations where we could be in good spots for the playoffs? The Panthers were handled by Pittsburgh so that's a good thing and the Saints losing to the Bengals would be a good thing, right? Is it too early to tell who we should be rooting for to give us an advantage?
Matt: Hey, Lu. Because we're only halfway through the season, a lot can change over the next eight games – for every team in the league. That said, some teams are in much better situations than others due to really strong starts (see the Rams, Saints, Chiefs, Chargers and Patriots). This is all you really need to care about regarding the Falcons: keep stacking up wins. At 4-4, I think the Falcons are going to need to go 6-2 or better to have a fighting chance for a wild-card spot. I think they need 10 wins, and even then there are no guarantees. And three losses will really hurt their chances. For now, the Falcons control their own destiny – to win the division and securing a playoff berth. And it's always a good thing when teams in the Falcons' division (the Saints, Panthers and Buccaneers) lose – so keep rooting for that to happen. You should also keep an eye on teams like the Seahawks, Vikings, Bears, Packers, Redskins, Eagles and Cowboys. You'd like to see them lose whenever possible, too. Now, if the Falcons keep winning and the race tightens up at the end, there will be scenarios where all of that might change some, but we're still too far out from that. Until then, the Falcons must keep winning. At 4-4, there is little room for error. They must beat Myles Garrett (pictured above) the Browns. In my opinion, it's a must-win game.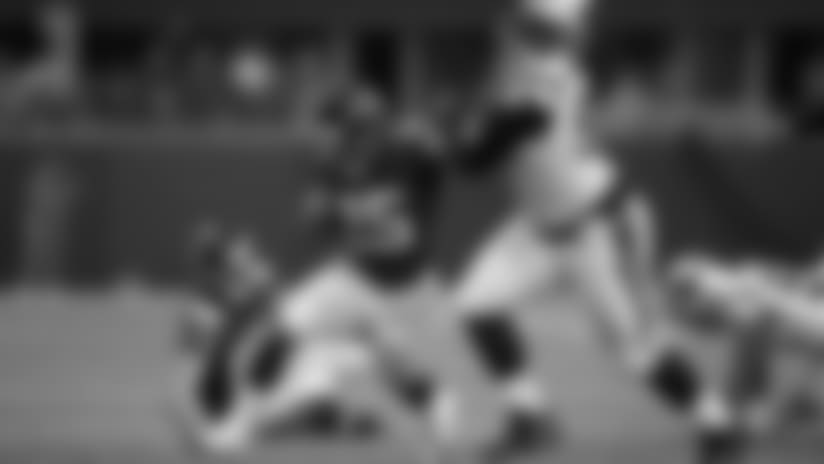 HaaShim from Charlotte, NC
Hey, Beek. Love the column. I read it every chance I get. My question is about our young players. How do you think this draft class is doing so far this year? I really like the group that we drafted and I know it takes time for young players to get adjusted to the speed and terminology of the NFL. Calvin Ridley is balling so far. I really like his game. Foyesade Oluokun, I think, will become a good player in this league. I really, really like Isaiah Oliver. And Ito Smith is a stud. I just want to get your stance on the rookies? P.S., Damontae Kazee is really tearing it up. I'm happy to see him balling the way that he is. Keep up the great work, man. #Riseup #GoFalcons.
Matt: I always appreciate the kind words and feedback. Thank you, HaaShim. During the win over the Redskins I was talking to some folks about this rookie class in the pressbox – and how all of them are making contributions this season. All of the draft picks – Calvin Ridley, Isaiah Oliver, Deadrin Senat, Ito Smith, Russell Gage and Foyesade Oluokun – have been called upon (some more than others) and they've all answered the bell. I think we all expected Ridley to be exceptional and he has been. He's got a bright future ahead of him as long as he stays on the field (knock on wood). But two players have really surprised me, Smith and Oluokun. Every time the young running back out of Southern Miss gets the ball now I'm expecting good things and positive yards – and he hasn't disappointed. And Oluokun has the tools to be a good one for a while – plus he's smart, instinctive and has picked up things quickly. We still have eight games to go, but I'd give this draft class high mark at the midway point, HaaShim.
Tariq from Southlake, TX
Matt, this is my first time ever writing to my favorite ATL Falcons. Please ask the Falcons organization and video department to make an inspirational video of Bruce Irvin with the background sound of the song ... "I am coming home, I am coming home" with Diddy and Skylar Grey (see the song above) … and his career highlights in that video incorporated. He is home and we love that! Just like LeBron James did once he came back to Cleveland. That would pump him and ATL fans up! That video should be played at the next home game once he walks onto the field. Best regards, Rick (Tariq). I lived in Atlanta for 10 years and now I follow them from Dallas (and I hate the Cowboys!). 
Matt: Hey, Tariq. Glad to have you here at SFTB – and good to know the Red and Black is being represented in the Lone Star State. Falcons fans are pumped to have Bruce Irvin in the fold – and it's definitely a feel-good story, especially when you learn about his life story. I went to West Virginia University, so I've been a big fan of Irvin's for years – so it's cool to cover him here in the A. tell you what, I'll post the song you suggested above and let the Falcons fans enjoy it (and I'll point out your suggestion to the video team, too). Thanks for writing in, Tariq.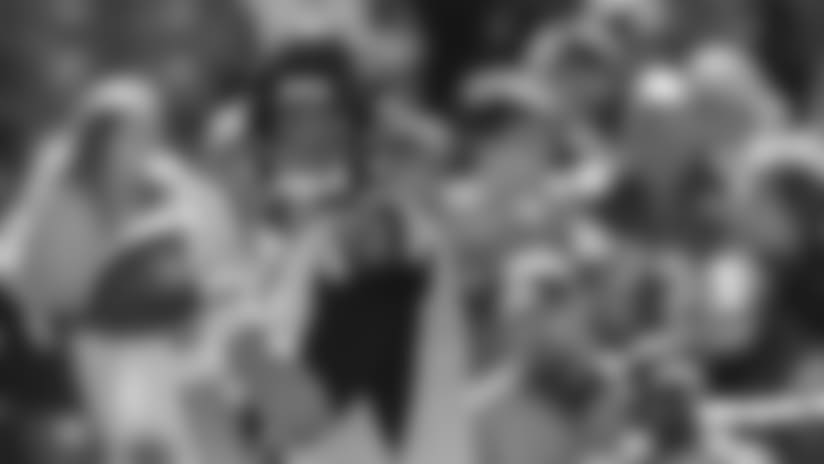 Jayden from Covington, GA
Hey Beek, I'm a young fan (16) and have been watching the Falcons for as long as I can remember. I've been reading STFB since last season and it is absolutely amazing to see other fans' insight and also yours. So, despite our 4-4 record, Matt Ryan has is having a quiet MVP-level season. Do you think that if he continues to play at this level and leads us into the playoffs, is Matty Ice worthy of another MVP award? Also, when we picked Calvin Ridley in the first round of draft, I knew it was an obvious steal and he has lived up to the hype leading the team in touchdowns thus far. What do you like about his development as a Falcon through the first eight games?
Matt: First, I think it's awesome that you're a fan of SFTB and, I gotta say, for a 16-year-old you write very well and your copy is clean! To answer your question, yes, Matt Ryan should definitely be in the MVP conversation if this team continues to win. At times, especially through all the injuries and setbacks in the first half of the season, Ryan and this offense has had to carry this team. Ryan's numbers, as you probably know, have been comparable to his 2016 MVP season. But they won't give him that award if the Falcons fall short of the playoffs. But right now it's a possibility, and he's a big reason why. I think Calvin Ridley has been as good as advertised, Jayden. Now, does it help to have Julio Jones, Mohamed Sanu, Austin Hooper, Devonta Freeman and Tevin Coleman on the field? Absolutely. But he runs terrific routes, has done an exceptional job reading defense and making plays when his number has been called. If teams choose to double Jones, Ridley must make do his part to make them pay – and he has for the most part. As I noted above, I think he has a bright future in this league and the Falcons are lucky to have him in the fold.
Mark from Hegins Township, PA
First off, great job with doing this for all the Falcons fans. Matt "Ice" Bryant has been one of the most reliable kickers in the league for the past seems like 10 years now. Eventually a changing of the guard will come at each position and, to be honest, I do not want to lose Giorgio Tavecchio as he has looked as good as any other kicker in the league. He has the age, being only 28. Is there any chance that the Falcons keep Tavecchio and release Bryant at the end of the season? Again thanks!!
Matt: Thanks, Mark. I've got a quick correction though. It's "Matty Ice" Ryan and "Money" Matt Bryant. But, let's be honest here, Bryant is the franchise's all-time leading scorer and should receive serious Hall of Fame consideration when he's done. When he's healthy, he's the Falcons kicker and there's really no debating it, as far as I'm concerned. Now, Giorgio Tavecchio has been terrific and is kicking the ball really well right now – and was clutch against the Giants on "Monday Night Football." The reality here is if the Falcons let Tavecchio go, he'll undoubtedly be snatched up by another kicker-needy team in a heartbeat. And he's earned that – and proven that he's an NFL-caliber kicker.