Welcome to Straight from the Beek! The Falcons took one on the chin in Minneapolis and fell 28-12 to the Vikings on Sunday. Turnovers were the big story of this one, as the Falcons turned it over three times and also had a punt blocked on their opening drive. In short, not much went well for Red and Black. Meanwhile, you've got some questions, so let's get to them now. Just remember that all opinions here are mine unless otherwise noted.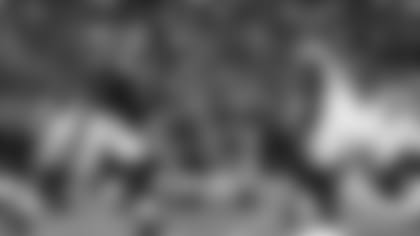 Daniel from Newnan, GA
Hey Beek, listened to your End-Around. Tough podcast to listen to. I'm glad you didn't pull punches. Quinn's postgame was even tougher to listen to. I hate to take a mulligan on the first game, but no choice. I still feel strong about our team! My question is in regard to winning on the road being tough, what do you think our home record needs to be to get to the postseason? Let's rock!!
Matt: Hey, Daniel. Thanks for listening and for writing in. Yes, it was a tough one to watch, that's for sure. Right now the only home game that matters is this Sunday's against the Eagles on "Sunday Night Football." The Falcons should be plenty motivated, too. The Eagles have won the last three matchups with Atlanta, and all three were in Philadelphia – including a 15-10 loss in the divisional round of the NFC playoffs back on Jan. 13, 2018. The Falcons need to get one in the win column and back to .500. It's in front of the home crowd and on prime-time TV. As far as the big picture goes, Daniel, I think the second half of the Falcons schedule will make or break the season because they will play all six of the NFC South games during the final eight games. That's huge, regardless of they go into that stretch 7-1, 6-2, 4-4 or 2-6. But right now, no one is thinking about that or how many home games they'll win. The focus right now is learning from the mistakes in Minneapolis and doing what it takes to beat Philly. That's it. And in case you're trying to find Falcons Audible on different platforms, here you go (please be sure to give us 5-star rating!):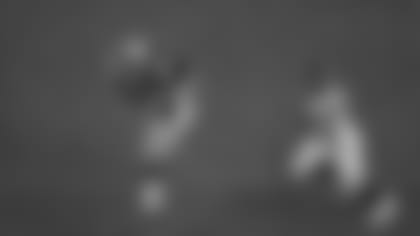 Josh from Douglasville, GA
I was at this Minneapolis game; I would hardly call what I saw the "Golden Age" of offense. What is going on with this team? The Vikings fans around me went from talking trash to just genuinely feeling sorry for us. Are we going to fix this offensive line anytime soon?
Matt: Turnovers and miscues really hurt the Falcons, Josh. I don't care how good a team is, losing the turnover battle – especially 3-0 plus having a punt blocked deep in your territory – is tough to overcome. And the Falcons obviously did not. And the offensive line play certainly contributed to the Falcons' problems. Matt Ryan was sacked four times, hit several more times and harassed quite a bit – and that means the timing and placement was off on some throws, resulting in incompletions and a pair of interceptions (one pictured above). Aside from the pass protection issues, the Falcons never really got Devonta Freeman going, either. He ran it eight times for just 19 yards – and also had a costly fumble, too. Ito Smith, however, did have a couple of nice runs, but only touched it six times for 31 yards. In all, the ground game just wasn't as productive as the Falcons would have liked it to be. Let's give some credit where credit is due, though. The Vikings' defensive front is very good – and it wouldn't surprise me to see them in the postseason if they stay healthy this season. This is one to grow on, for sure, especially for the young players up front – Chris Lindstrom and Kaleb McGary. To be honest, I'm just hoping that Lindstrom's foot injury isn't a serious one. We'll find out more about that this week. In the meantime, remember that it's just one game – and turnovers will kill your chances of winning virtually every single time.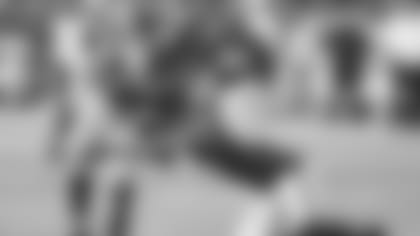 Cameron from Gilbert, AZ
Hey Beek! Free didn't look like himself and was clearly outperformed by Ito. If this keeps up into Week 3 and 4, do you think we can see a change at running back? This is a what if. I do expect Free to get back to near 2016 form. Also, Free has had problems fumbling when he is healthy. Will he fix it? Lastly, I'm going to the game in AZ. Any chance I could get a photo w/you and Matt Ryan?
Matt: As noted above, Devonta Freeman had just 19 yards rushing on eight carries. He also had three catches for 12 yards. It was a tough day for him and, really, the entire team. All three areas – offense, defense and special teams – made some costly mistakes, and it snowballed. As for for Freeman, the one thing no ones likes to see is the fumbling. He took a big hit (and looked like he emerged from the pile with the ball), but the officials ruled it a fumble. The Falcons were also playing from behind early in this one, and that led to more pass attempts, too. Let's see how Freeman performs this week against the Eagles before we start hitting any panic buttons. The NFL is a week-to-week deal; seasons can change dramatically for teams on a single play (as the Falcons found out more than once in 2018). Stay patient. And remember, it's one game. Oh, and I don't think I'll be in Arizona for the Cardinals game, and I'm flattered by your request! Maybe one of these days we'll cross paths and if we do, I'll definitely do the whole selfie thing and take a picture with you.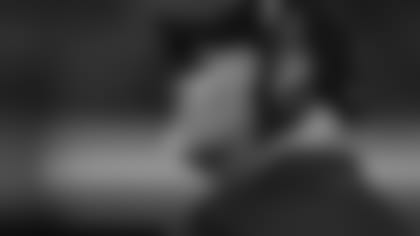 Jerry from Statesboro, GA
Hey, Beek. I know Beek Nation is mad or panicking, but I'm not. First of all, it's just game one. Second, we improved tremendously on defense after halftime. Third, they beat us with help from us. It's hard to win a fight when your shoot yourselves in the foot early in the fight. Watch the game tape, the Vikes only drove the field and scored twice. I will reserve my anger unless we lose next week.
Matt: Hey, Jerry. You're spot on, and that's what I've been hammering home here. It's not pretty, nor is it pleasant to talk about, but the Falcons did not help themselves at all with the turnovers. With short fields to work with, Minnesota didn't have to do much, except hand the ball off to Dalvin Cook (21 carries for 111 yards and two touchdowns) and pin their ears back on defense (four sacks and two interceptions). That said, it's disturbing – and that's a word Dan Quinn used – to see the Falcons not protect the ball better. Quinn used the word when describing the Falcons' run defense, but it's applicable to both areas. I'm with you; it was a stinker, but it's one game. Let's see what happens against the Eagles on Sunday night, Jerry.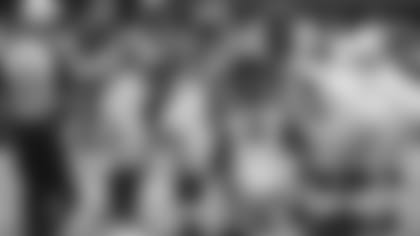 Ted from Leesburg, GA
I have read that we focus on taking care of our superstars, and I do love our superstars. But do you think we would have a better team if we invested our money on an All-Pro interior line instead? In your opinion, which would be a better team, the one we currently have or one in which we did not have Julio Jones or Devonte Freeman but did have an offensive line of Alex Macks across the board?
Matt: Well, you'd have to include Alex Mack and Jake Matthews in the Falcons' focus then, Ted. The Falcons spent quite a bit to lure Mack here. The Falcons also rewarded Matthews with a lucrative five-year extension. And how about the free agents the Falcons signed this past offseason? They signed (spent money on) James Carpenter, Jamon Brown, Adam Gettis and Jon Wetzel. And they weren't done. The drafted not one, but two offensive linemen in the first round of April's draft. You don't do that unless you believe those players are going to make an immediate (and long-term) impact, Ted. And if they do that, they'll eventually be compensated. So I don't buy into this notion that the Falcons don't spend money on the offensive line. And to answer your question, you need both. You need to be strong up the middle on both sides of the ball, and also need playmakers to win in this league.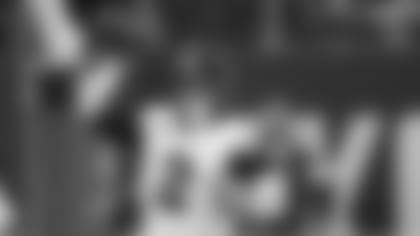 Torell from Augusta, GA
The Falcons need a new quarterback.
Matt: Wow. And on that note, we'll call it day for the mailbag. Take a deep breath, Torell. Matt Ryan is one of the very best in the league. You can't pin Sunday's loss solely on No. 2. MAILBAG
Do you have a question about the Falcons that you want answered? Ask a question here and it could be posted on AtlantaFalcons.com.
Do you have a question about the Atlanta Falcons (or anything football-related) you'd like to ask Matthew Tabeek? If so, submit it here. Please remember to include your home state (or country if you live outside the U.S.). Thanks for reading SFTB!