Is there really much else to say if you're a Falcons fan? I wouldn't think so, but you've got plenty of questions and comments as the Falcons get ready to head on down to Louisiana for Sunday's showdown. So, let's get to the now. Just remember that all opinions here are mine unless otherwise noted.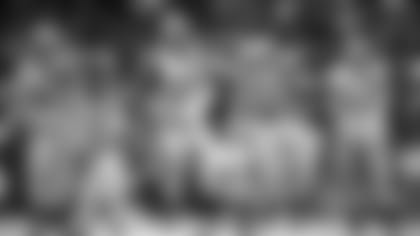 Nelly from Conyers, GA
Hey Beek, I'd love to get Chase Young, but I wouldn't trade up for him. If we got A.J. Epenesa or put Derrick Brown next to Grady Jarrett that'd still be awesome. Most importantly we need to hit on these picks while addressing defensive front seven. Secondary doesn't matter if the QB has all day to throw. Thomas Dimitroff needs to go between his ignoring the defense, the cap situation, and all the bust late-round and free agent picks. Sorry I'm rambling now, was supposed to be a question in there somewhere ... lol.
Matt: Remember this: It all starts up front. The best teams dominate the trenches. You can have all the skill-position players you want, but it won't mean a darn thing if you lose the battles up front. I say it all the time. My favorite teams are ones that have great defenses and can run the football. If you can do those two things, I like your chances of winning. Think of the dominant Cowboys teams in the 1990s. Everyone remembers Emmitt Smith and that the offensive line but do you remember their Doomsday II defense, with Charles Haley, Russell Maryland, Leon Lett, Jimmie Jones, Tony Tolbert, Ken Norton, Robert Jones, Thomas Everett, James Washington, Larry Brown and so on? They got after teams and ran the ball. The end result was three Super Bowl titles in four years. And I'm pretty sure I get your point, Nelly. I agree with the basis of your argument: that fixing the Falcons defense begins up front in the trenches and improving the pass rush in a big way. I've been saying this for a few years now in this space.
At this point, I'd be thrilled to see the Falcons take Chase Young or A.J. Epenesa as well. And you also brought up an intriguing name: Auburn's Derrick Brown. He can be a one-man wrecking crew at times. I've seen some mock drafts projecting him to go in the top 10 as well. And, of course, who can forget this play against Florida (see above)? The Falcons must address the defensive front in the draft; it'll make the entire defense better. I repeat: It all starts up front.
Gary from Virginia Beach, VA
Matt, we are all disappointed with where we are in the win/loss column, but let's keep a couple of things in mind. One, this team hasn't quit. Two, players continue to support Dan Quinn publicly. Three, there is a tremendous amount of top-tier talent on both sides of the ball. Four, six out of the last eight games are against division rivals and we know them well. Five, we may become the definition of a trap team to everyone looking at us on their schedule. Lastly, although improbable, this team has the pieces to go 8-0 in the second half. Get out the Kool-Aid, I'm not quitting on our guys as they haven't quit on the coaches, team, owner or fans! Rise Up!!
Matt: Gary, that's the beauty of sports and the NFL, isn't it? On any given Sunday anything can happen. You make some good points about these 1-7 Falcons, the biggest one being that these players are still fighting for each other and their coach, Dan Quinn. You have to love that. I do. And I would love to see them beat the Saints. I really would. It would do wonders for this team, these coaches and this city. What a feel-good moment that would be in what's been a very tough and disappointing season thus far. I'm not getting into all of that 8-0 talk though. I'm laying off the Kool-Aid. Just give me a win over the Saints … and I might take a sip.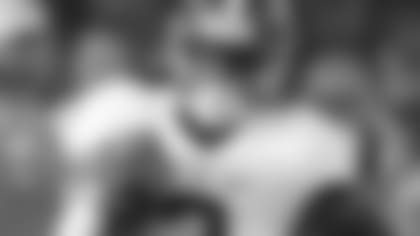 Darrell from East Point, GA
Hey Beek, I really like your column. I have a question about the draft. Would it be feasible for the Falcons to trade four draft picks (their first four) to get two proven, NFL-ready defensive players? I ask this because outside of Calvin Ridley (above) and Austin Hooper, the Falcons have not had much luck in the crapshoot that is the NFL Draft. By trading, at least they could get some players that they KNOW can play at the NFL level. I will hang up and listen to your answer off the air.
Matt: OK, even if the Falcons found a willing trade partner and they packaged picks (twice) to move up, there is still no guarantee that those players will be "proven, NFL-ready defensive players." And if you have designs on picking two players in the first round, it might require more in compensation (depending on how high you wanted to move up). Regardless, it is still a crapshoot. Generally speaking, the higher a team picks in the draft the better the chances are of hitting on a player, but there have been plenty of first-round busts, Darrell. The Falcons' drafts haven't been nearly as bad you make them out to be, either. They've hit on many more players than just Calvin Ridley and Austin Hooper. How about the two players taken right before Hooper in 2016? That linebacker from LSU (pictured at the top of the page) turned out to be pretty good. Let's look at the number of players still on the Falcons current roster from the previous five draft classes.
Round 1 Chris Lindstrom, G
Round 1 Kaleb McGary, T
Round 4 Kendall Sheffield, CB
Round 4 John Cominsky, DE
Round 5 Qadree Ollison, RB
Round 5 Jordan Miller, CB
Round 6 Marcus Green, WR
Round 1 Calvin Ridley, WR
Round 2 Isaiah Oliver, CB
Round 3 Deadrin Senat, DT
Round 4 Ito Smith, RB
Round 6 Russell Gage, WR
Round 6 Foyesade Oluokun, S
Round 1 Takkarist McKinley, DE
Round 3 Duke Riley, LB
Round 4 Sean Harlow, G
Round 5 Damontae Kazee, CB
Round 5 Brian Hill, RB
Round 5 Eric Saubert, TE
Round 1 Keanu Neal, S
Round 2 Deion Jones, OLB
Round 3 Austin Hooper, TE
Round 4 De'Vondre Campbell, OLB
Round 6 Wes Schweitzer, G
Round 7 Devin Fuller, WR
Round 1 Vic Beasley, OLB
Round 2 Jalen Collins, CB
Round 3 Tevin Coleman, RB
Round 4 Justin Hardy, WR
Round 5 Grady Jarrett, NT
Round 7 Jake Rodgers, T
Round 7 Akeem King, DB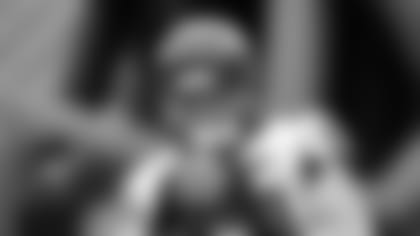 J.C. from Vidalia, GA
Beek, I have an alternative to bashing our players, especially our O-line. When I first wrote in long ago, I noted how the loss of our all-pro fullback hurt the chemistry of our offense, and I stand by it. Has DQ and Dimitroff not noticed 2/3 of our star-studded Super Bowl backfield is gone? So is the chemistry. It would help Ryan, Freeman and the line to have a quality fullback. Our woes are 100 percent on our GM and coaches. I am sure our players, including Ryan and Freeman, will continue to give it their all, and I hope for a playoff run. I don't think our coaches are up to the task. On defense, could we please do something different and bring the kitchen sink once or twice a game? What is there to lose?
Matt: I honestly don't think Falcons fans have been happy with the fullback position since Patrick DiMarco left via free agency in 2017. That said, a lot more than just the backfield has changed with the Falcons since then, J.C. The players will not quit; there's just too much on the line for them. Whether or not they execute properly and consistently win those one-on-one battles is a different question, but I do not doubt that they will keep battling to the end. As far as blitzing or "bringing the kitchen sink" more goes, the risk in bringing one more man than the offense can block is an obvious one: you're exposing the back end. So if you blitz, you'd better get to the quarterback, otherwise the good ones will make you pay dearly.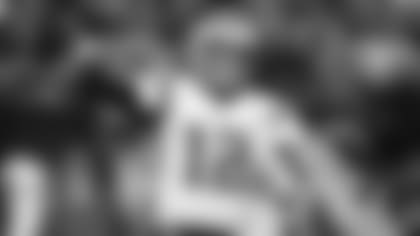 Richard from Macon, GA
Hi. I've heard rumors that if Tom Brady wins another Super Bowl, he wants to play for Chicago next season. Any truth to the rumor? I've been a Falcons fan since I was 10 years old and am disappointed in this season. But life goes on.
Matt: Richard, there's been a rumor about Tom Brady playing in just about every NFL city at this point, but there's absolutely nothing to them. People just need something to talk about, I suppose. Is it because his deal is up at the end of the season and he recently put his house up for sale? Who really knows. What I do know is that Brady and the Patriots are 8-1 and eyeing another playoff run. Even Brady seems somewhat baffled by the rumors and questions:
"My contract situation hasn't changed in many months, so I don't know why it gets brought up now. I don't know. I think it's just hype, media, and everyone's trying to make money and that's what it's about. I don't get into it. I mean, honestly, my situation hasn't changed. I'm just focused on what I'm always focused on, which is this week, trying to be a great quarterback for this team. As I said the other day, things happened at the right times, but this isn't the right time."
And you're right, Richard, life goes on ... and so will the Falcons 2019 season, for at least eight more games.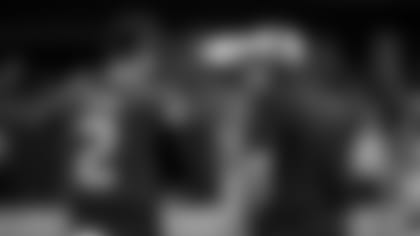 Audrey from Villa Rica, GA
Hey, Beek. It feels as though I'm looking at the Falcons of the Mike Smith era. I truly feel that bringing all of our old coordinators back and them hoping to take this team back to the Super Bowl was a pipe dream. This is the same bland offense that we saw with Mike. Do you think we need to change the coordinators once again to fix the offense or leave it as it is?
Matt: Like you, I can look at all of the team rankings and players stats and then tell you where these Falcons are currently falling short. I could compare the current defense to previous seasons as well, too. I've done it countless times in this space. But I'm not going to do any of that right now. Let's see how they play against the Saints and the final eight games. I think it's only fair to judge this team after 16 games. Right now it's not looking pretty at all, and I get that. But let's see how it all shakes out. In the end, the Falcons might have to change a lot. MAILBAG
Do you have a question about the Falcons that you want answered? Ask a question here and it could be posted on AtlantaFalcons.com.
Go ahead, ask the Beek
Do you have a question about the Atlanta Falcons (or anything football-related) you'd like to ask Matt Tabeek? If so, hit the link. Please remember to include your home state (or country if you live outside the U.S.). Thanks for reading SFTB!