Welcome to Straight form the Beek! The Falcons fell on the road to the Colts, and there were a number of storylines emerging from Indianapolis late Sunday afternoon – from Keanu Neal's injury, the penalties to Matt Ryan's performance – and you've got plenty of questions. So, let's get to them now. Just remember that all opinions here are mine unless otherwise noted.
Brandon from Hagerstown, MD
Considering the penalties, another interception, and the defense failing to perform when it mattered most, the Falcons deserved to lose this one. Trying really hard to keep my hopes up on this team but when will they beat a team that's better than them? Definitely credit to the Colts for scoring on all but one drive. I feel the Falcons will come back next week and beat a not-very-good Titans team.
Matt: First of all, the Colts are a very good football team. Some were picking them to go to the Super Bowl before Andrew Luck retired. OK, the penalties – especially the seven that ended up giving the Colts first downs – were, without a doubt, back-breakers, Brandon. Giving the offense a new set of downs after you've seemingly stopped them just sucks the life out of a defense (especially when it happens repeatedly like that in one game). I'm not going to defend the penalties. The Falcons have committed 35 in three games. They must clean them up because it won't help win games, that's for sure.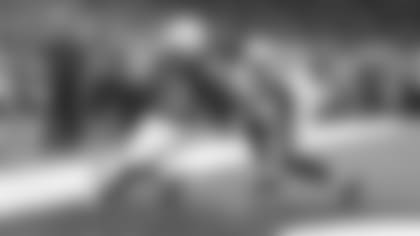 Mike from Greenville, SC
Shocked that you all did not think the "turning point" was the end of the first half. We had a great chance to get a TD and be down 13-7 at half. Instead we get only a field goal and then let them score a TD with under 20 seconds to be down 20-3 at half. BALLGAME! That was the turning point of the game! The hole was too deep. Thanks.
Matt: Hey, Mike. No question that was a tough sequence to stomach. And coming back from a 20-3 deficit at that point seemed extremely improbable. So, when Matt Ryan came out on fire completing 18 straight passes and leading the Falcons to 14 unanswered points, that to (to me) was the turning point because we suddenly had a game on our hands. And even when the Colts scored again, Ryan still dove them down the field to close within three points again. The deficit was tough to overcome, no doubt about it. You are right. But they almost did, and for NFL fans it was an exciting finish. For Falcons fans, it was an extremely disappointing finish because you saw what this team is capable of (on offense). I wrote more about it here in my postgame column.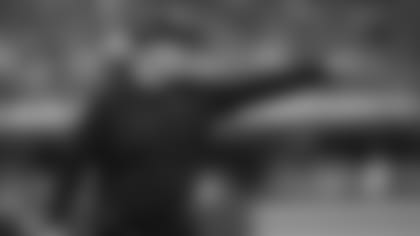 Tristan from Hiram, GA
Hello, Beek! Love the segments you do! So, the Falcons have shown flashes of brilliance at times on both sides of the ball. But when does the discipline start to be a factor? They are basically shooting themselves in the foot with all of the penalty calls! I know Dan Quinn preaches being fast and physical, but discipline also needs to be preached. Any thoughts?
Matt: Howdy, Tristan. I agree with you. The Falcons have looked fantastic at times. The offense in the second half against the Colts was brilliant. The penalties, however, have to be cleaned up. Positive plays are being wiped out with those penalties (as I noted above). There's fast and physical, and then there's fast, physical and smart. The Falcons need to dial into the latter.
Ric from Culloden, GA
Beek, nothing personal but I am tired of excuses!!!! What the dirty bird is going on? Why do I keep putting myself through this year after year? Why is this team so up and down, never know what to expect week to week except a bunch of senseless penalties? Two horrible losses and one ugly win, hard to imagine a winning record at this point.
Matt: Here's at least some good news, Ric. The penalties are at least correctable. Remember when the sacks were an issue in Week 1 (and they were during all of 2018)? They've at least cleaned that up over the last two games. The penalties, too, can be cleaned up. The injuries, however, are a different ballgame. Losing Keanu Neal for any length of time is going to be a tough pill for this defense to swallow, but they'll find a way. We're only three weeks into the season, so I'm certainly not panicking. Most games in the NFL are close – look at the scores from around the league every single weekend (just not the Dolphins games) – and, outside of Week 1, the Falcons' two other games came down to the final possession. That's the norm in most cases. Turnovers and penalties will do in most teams and that was the case in each of the Falcons' two losses.
Jim from Roanoke, VA
What in the world is with all these penalties? Coaching? Confidence? Attitude? Talent? Procedure? Environment? Focus? Maybe start calling it the "Sisterhood" would be more like it?
Matt: At the end of the day it comes down to discipline, focus and technique, Jim. And, like I noted above, the penalties are all correctable. Committing 35 in three games is a problem, for sure. Dan Quinn said as much following the Colts game: "We've got to control what we can, and to have 16 penalties and be minus-1 in the turnover margin that puts you in a difficult spot. So, that certainly was the case. I think there were six, seven, eight, maybe, first downs on fouls. It's hard to overcome that and a minus-1 turnover margin." There were seven, by the way.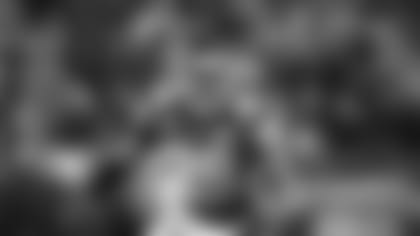 Quan from Guam
If we don't try to get Eric Berry and Jalen Ramsey, we might as well wrap it up this season. We can't stop the run nor the pass. Not enough consistent pressure. Neal went down, corners not playing aggressive, not enough turnovers. Offensive play calling not consistent with a juggernaut offense.
Matt: I understand your displeasure, Quan. I really do. But the season is not a wash if the Falcons do not make a blockbuster trade for Jalen Ramsey (because that is what it would take) or if they don't go out and sign free agent Eric Berry. I'm not totally sure why Berry is still not signed by a team, but I imagine there are reasons (money, age, health, etc.). The penalties (as noted several times above) were disappointing. The lack of a pass rush at times was also disappointing, especially after how physical the defense played against the Eagles a week ago. This league is too competitive to commit multiple turnovers and penalties and expect to win. It's a recipe for failure. Let's hope the Falcons will learn from these early games and right the ship.
Doug from Ridgefield, CT
Trying to keep my head up, Beek, not going to get too down on this team just yet. We clearly need time for both defensive and offensive lines to mesh and create some chemistry. With that being said, our defense looked truly confused and disorganized on a large chunk of the Indianapolis possessions. Especially with Keanu likely out for the season (brutal), how does DQ get our defense to match its potential? #RiseUp
Matt: I think Dan Quinn has his work cut out for him, Doug. Defense is his calling card, and if anyone can get the most out of this current group of players, it's Quinn. I wish I could expound on that, but I really can't. Quinn is the defensive coordinator and coach, and it's on him to have that unit prepared and ready to go. MAILBAG
Do you have a question about the Falcons that you want answered? Ask a question here and it could be posted on AtlantaFalcons.com.
Do you have a question about the Atlanta Falcons (or anything football-related) you'd like to ask Matthew Tabeek? If so, submit it here. Please remember to include your home state (or country if you live outside the U.S.). Thanks for reading SFTB!