The Falcons and the Rams are getting ready to duke it out on Sunday at Mercedes-Benz Stadium. Both teams are entering this showdown in bad moods and intent on ending losing streaks, too – the Falcons (1-5) have lost four straight while the Rams (3-3) have dropped three consecutive contests. In the meantime, you've got plenty of questions. So, let's get to them now. Just remember that all opinions here are mine unless otherwise noted.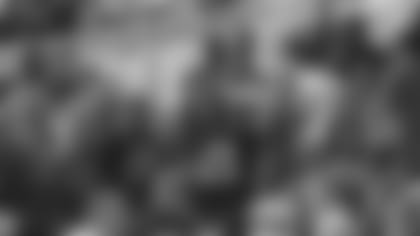 Rick from Eatonton, GA
Morning, Beek. Coffee in hand had to read me some SFTB and catch up. "We" fans can be so fickle its almost funny at times. On any given Sunday the Falcons have the coaches and players that can beat ANY of the other 31 teams in this league, but it doesn't matter if I believe that the players have to believe it and show it on game day. We fans need to stop calling for heads to roll and do our part, too.
Matt: Good morning. You absolutely nailed it, Rick. The players and coaches will ultimately be judged by the results on the field, and that's a given. The best thing the fans can do is SHOW UP, get into their seats, make it loud and hard on the opponent – give the Falcons tons of energy from the stands and make it an actual home-field advantage – and then hope the team does its part. But if no one shows up … it's the fans who look bad. I once lived in a city where there were fair-weathered fans – they packed the arena when the team (NBA) was good and when they weren't, well, it was crickets. It was kind of a joke.
Conor from St. Helens, OR
Just a quick one. Do you think that the Falcons should look at signing Eric Berry or another free agent with a bit of experience with the loss of Keanu Neal? Again, this could be the type of thing we need to bring a bit of life into the D. I don't think the problem is with the offense as there is a lot of great names on the offense. However, I think the D is a place were a lot of rethinking needs to be done.
Matt: I would not be opposed at all to infusing some proven talent on the defensive side of the ball, especially if it will improve the pass rush or help the secondary. The Falcons are somewhat limited cap-wise, and I don't think there's a ton of talent walking the street right now in terms of available free agents. But I do agree with you in that the offense isn't the problem right now, Conor. The biggest problem, in my opinion, is the pass rush (and lack of one). The secondary (cornerback) is a close second. The Rams are brining three pretty good receivers into Sunday's game, too – Brandin Cooks, Robert Woods and Cooper Kupp.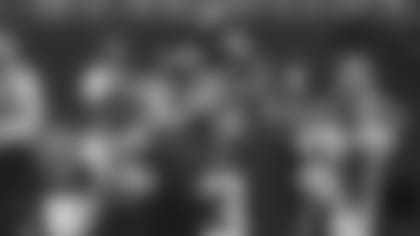 Travis from Houston, TX
Hey Beek! I have been the giving the Falcons a hard time because they deserve it being 1-5. I actually think they will win on Sunday against the Rams and beat Seattle the week after. Why? They have been counted out and they will begin to play loose. My prediction is 31-27 Falcons with the defense making a stop to seal the game. We know you don't like to predict, oh well, what is your prediction?
Matt: I think the Falcons are going to be ready for this one, too, Travis. As painful as that loss to the Cardinals last week was, I think some good things happened – some things to build upon. I think the Falcons offense is playing really well and if the defense can force a turnover (and create some extra possessions), the Falcons will pick up their second win of the season. I think this will be a high-scoring game, too. I'm predicting 38-35 – a Matt Bryant field goal from 41 yards out will be the difference.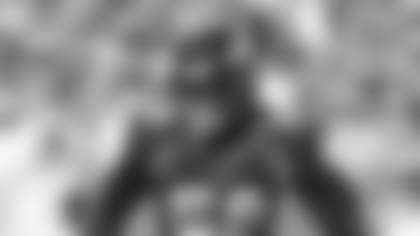 Keith from Memphis, TN
The Falcons should trade Vic Beasley and a high-draft pick to the Denver Broncos for Von Miller soon! Lesson learned: Never draft a DE that doesn't curse and is soft-spoken (Beasley) at a position where being mean and angry is a trait for success at the position.
Matt: I've said it a gazillion times and I'll say it again: Trades sound great in fantasy football or when you're sitting with buddies at a sports bar watching the game, but most of the time the ones I receive make no sense. First, you have to have a willing trading partner and the trade has to make sense for both sides (financially, scheme-wise and team chemistry-wise). That's a lot to agree on. While no player is untouchable – I mean, the 49ers parted ways with Joe Montana and the Cowboys let Emmitt Smith walk – this hypothetical doesn't make a lot of sense to me. Von Miller is on track to be a future Hall of Famer, no? And for what it's worth, the NFL trade deadline is 4 p.m. ET on Oct. 29. I'd be surprised if the Falcons made a move, but after these next two games, who knows.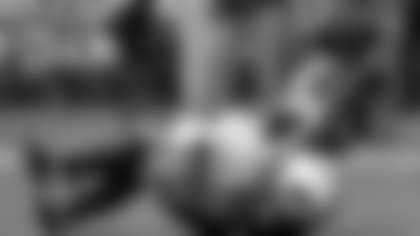 Rebecca from Woodstock, GA
Hi, Matt. I read SFTB every day. This has been a real frustrating season but I love my Falcons and I always will. Why is it do you think that the Falcons seem to get their act together in the second half of the game? If they can manage to do that, why can't they do it in the first part of the game? Seems they get a second wind after half time. It just frustrates me so much talent but no results.
Matt: First, thanks so much for reading SFTB every day, Rebecca! All always love to read emails like that. It's been a tough season for Falcons everywhere – and I hope they start stringing some wins together, especially for you loyal fans. To your questions, if you recall the Falcons did get off to a quick start against the Cardinals last week when they took an early 7-0 lead. Unfortunately, the Cardinals scored on five consecutive possessions and took a commanding lead before Atlanta erased a 17-point deficit. I like the fact that the Falcons didn't throw in the towel, as much as some fans criticize me for saying (or writing my postgame column about it). That means they believe in their coaches, the scheme and in each other. The Falcons are a 1-5 team and in a deep hole right now, no doubt it. But there are 10 games left and anything can happen in this league. Injuries happen, teams start coming together, balls take weird bounces, you name it. The Falcons have enough talent to compete and win on every Sunday. Call me crazy if you'd like, but they do. I think they're going to play well on Sunday against the Rams. All they can do now is win one game at a time. That's it. MAILBAG
Do you have a question about the Falcons that you want answered? Ask a question here and it could be posted on AtlantaFalcons.com.
Do you have a question about the Atlanta Falcons (or anything football-related) you'd like to ask Matthew Tabeek? If so, submit it here. Please remember to include your home state (or country if you live outside the U.S.). Thanks for reading SFTB!