The NFL announced on Sunday that Dalton High School head football coach Matt Land is the 2019 Don Shula NFL High School Coach of the Year.
Each of the NFL's 32 teams recognize and nominate coaches for the prestigious annual award — named after Pro Football Hall of Famer Don Shula, the winningest coach in NFL history — for their character, integrity, leadership, dedication to the community, commitment to player protection and on-field success.
"We are incredibly proud of Coach Land for how he has represented his family, school, and the great state of Georgia – he truly is deserving of being named the Don Shula Coach of the Year," said Atlanta Falcons owner and chairman Arthur M. Blank. "Coach Land's commitment to his players and community over the last 10 years is a genuine reflection of his character and further demonstrates the life skills taught in and through football by coaches like him make and impact far beyond game day."
---
---
During his 10 years as head coach at Dalton High School, Land has a compiled a 78-36 record. Land's teams have made the playoffs in eight of his 10 years and have played for the region championship four times. Land has sent more than 30 players to the next level and has coached 30 all-state players. Land has also been the named Region Coach of the Year three times.
But even more important than what Land has done on the field, it's what he's done off the field that's making a huge difference in young men's lives. Coach Land actively invests into every young man that enters through his doors.
Whether someone needed disciplinary help or even a place to live, they were always invited to be a part of the Land family. Most recently, Land and his family took in a young man from Haiti – Yvenson Vignier – who lost everything in the earthquake, just so he could have another chance at playing the game we sometimes take for granted. Coach Land wanted to provide Vignier a chance at different life, simply by keeping him involved in this sport.
Vignier has become like a son to Land and a complete inspiration to his entire family. Land's motto has always been that even if you can positively affect just one kid, it will all be worth it. He believes that that one kid will then go and positively impact another and so on and so forth, and to just trust the process.
---
---
2019 season: In Coach Land's words
Below are the some of the more meaningful and powerful images of Dalton High School's 2019 season – selected and and written by Matt Land.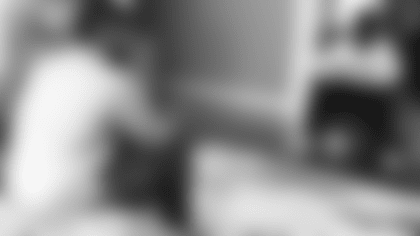 "These first two pictures represent what we believe is our calling. The young man on the left, Floyd Coffey, was the first young man we helped in 2010, who was displaced due to Hurricane Katrina. He went on to play at Eastern Kentucky University, gaining his bachelors and masters while currently working on his Ph.D. at USC. He stayed with over Thanksgiving and poured is story into our young man from Haiti (pictured on the right)."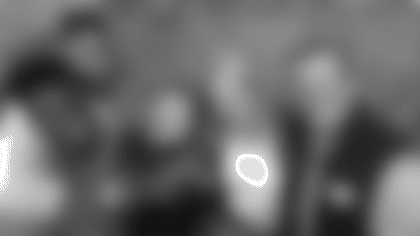 "By the end of the week, they were like brothers and our family continued to grow. The surreal part was seeing someone we poured into 10 years ago reciprocate into someone needing our help today, truly full circle."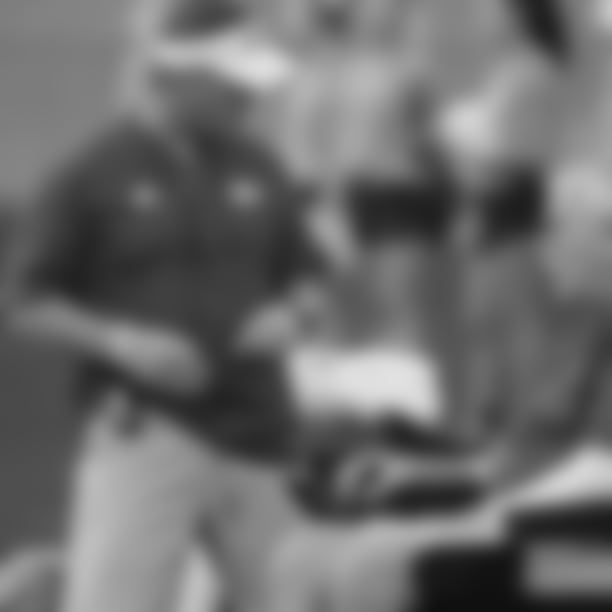 "Part of this journey is helping our players understand life and go through it as a team. In the last four years I have lost two coaches, one to ALS and one to cancer, along with one coach's wife to breast cancer, and two player's moms. Pictured above is Bill Napier (his son is Billy Napier, the head football coach at University of Louisiana-Lafayette). Sometimes my job is to help explain those kinds of things, but it's always my job to be there for them and let them know they are loved and not alone."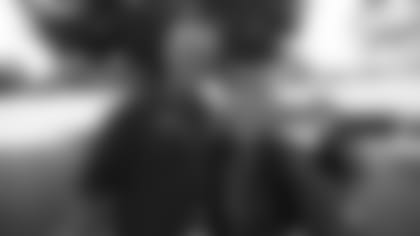 "The great blessing of this job is to be able to do it with my family. They share in this mission to help change our community. Their unselfishness and willingness to give up of our time together and out home, enables me to do this job to the best of my ability that also shows their own conviction to make a change."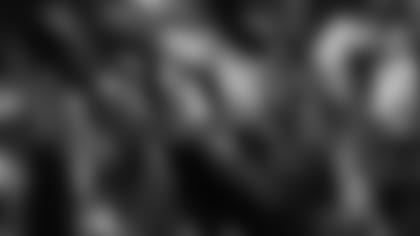 "This picture represents so much to me. My son's arms connecting my players describes a perfect picture of what football means to me. It's not about division but about unification. One team, one heartbeat, one family."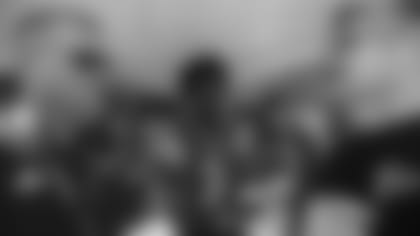 "Speaking with Falcons general manager Thomas Dimitroff was so enlightening. To listen to and have the opportunity to ask questions relevant to not only present-day football but the future of football was incredibly enjoyable."
"It's always exciting to see young men accomplish things. Yvenson went from having a limited vocabulary to being able to speak at our football banquet in front of more than 400 people. A true personal accomplishment."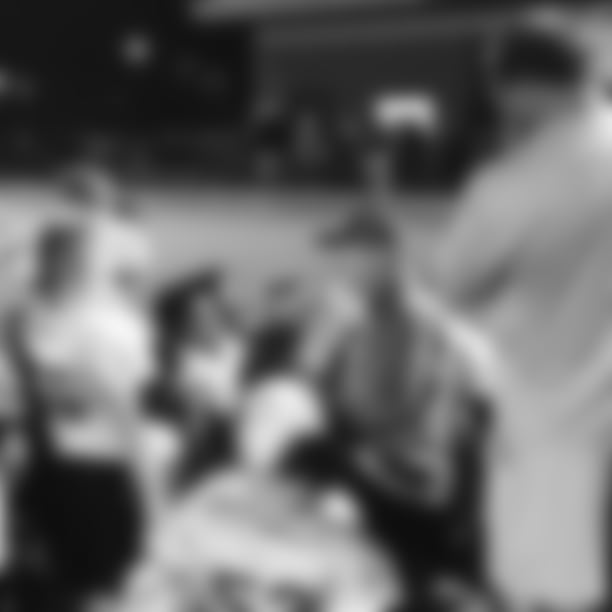 "One of the great things about being a community coach is not only working with the present but with the future."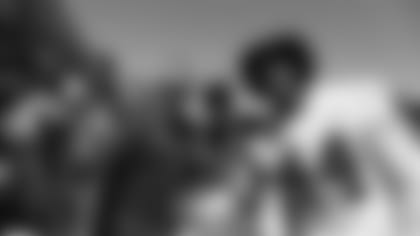 "Another great picture with one of our local Georgia guys, Vic Beasley. The Falcons players were so courteous and giving of their time not only with my players but with myself as well."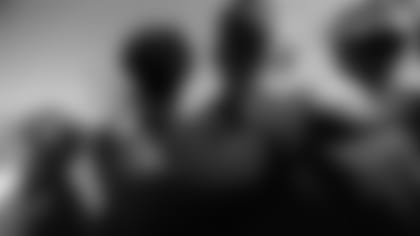 "I truly love this picture. Represents why I do this job. The ability to build relationships with young men and change their life while at the same time making them a part of my family is beyond fulfilling."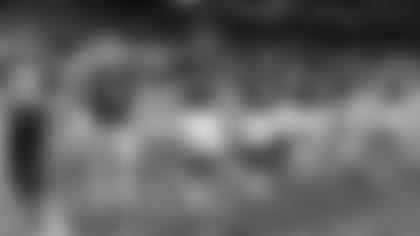 "I was so surprised to be given the honor of honorary team captain for the Atlanta Falcons. Coach Dan Quinn and the players treated me with such respect and to be recognized at a game was such a wonderful experience for my family."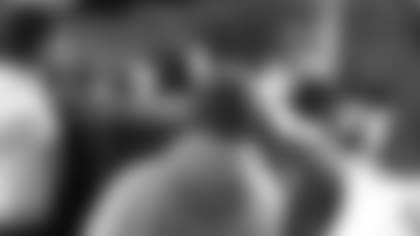 "Each year, our football team works with our local city of refuge to aid our community."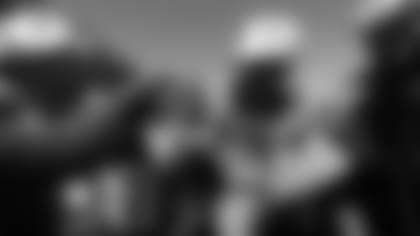 "I love having the opportunity to take these young men and let them enjoy not only this great game but each other as we travel on this journey called becoming a team."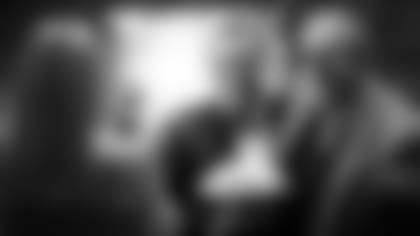 "Meeting Falcons owner Arthur Blank was a wonderful experience. To be recognized and congratulated by Mr. Blank truly inspired me to think of more ways to give back to my community."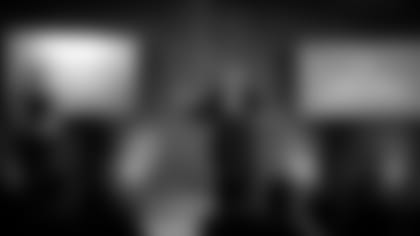 "Equal to the honor, however, was to have the honor to speak in front of such a distinguished crowd. As a side note, my friendship with Amanda Dinkel (left) of the Atlanta Falcons has been a highlight. A consummate professional who has an intense desire for community."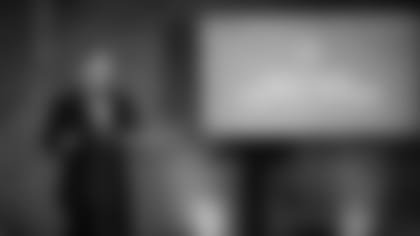 "One of the great honors of my career being recognized as the Don Shula High School Coach of the Year, an award which recognizes more than on the field achievement, but rather integrity and making a difference in my community."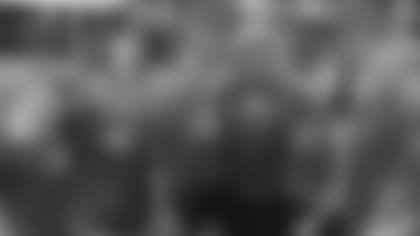 "This picture describes it all: faith, family, and football … and in that order. The great part of this sport is the ability to share it as a family. I couldn't do this alone. That's Cross (12), Banks (14), Amy (my wife), Bowen (21) and McCord (19)."
---
---
Land will receive $15,000 from the NFL Foundation, $10,000 of which will go to his high school's football program. He will additionally attend Super Bowl LIV in Miami and walk the red carpet at NFL Honors, a two-hour primetime awards special to air nationally on Feb. 1 on FOX, the night before Super Bowl LIV.
This year's runner-up was Minnesota Vikings nominee Lambert Brown of Wayzata High School in Plymouth, Minn. Brown will also receive $15,000 from the NFL Foundation, $10,000 of which will go to his high school's football program. He will additionally attend Super Bowl LIV in Miami a special guest of the NFL.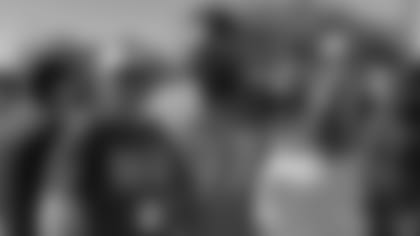 The Don Shula NFL High School Coach of the Year winner was selected by a panel of distinguished individuals:
Pro Football Hall of Fame President David Baker
Former Dallas Cowboys Personnel Director and NFL.com contributor Gil Brandt
Super Bowl XLIV winner and NFL Legends Youth Advisory Committee Member Mark Brunell
Pro Football Hall of Fame coach and current NBC analyst Tony Dungy
Executive Director of USA Football Scott Hallenbeck
Three-time Super Bowl Champion (XXXVI, XXXVIII, XXXIX) and NFL Legends Youth Advisory Committee Member Willie McGinnest
Two-time AP NFL Comeback Player of the Year, current head coach at the Sayre School (Lexington, Kentucky) and NFL Legends Youth Advisory Committee Member Chad Pennington
Pro Football Hall of Famer, Coach Don Shula – the winningest coach in NFL history
Aplington-Parkersburg High School Principal Aaron Thomas, son of the school's late football coach, Ed Thomas